It seems like everyone has been bitten by the travel bug lately. Considering how long we all spent being cooped up at home wondering if we'll ever see another face without a mask, it's an understandable sentiment.
Now is a great time to get out there and see all that the world has to offer, but recovering from a prolonged period of cabin fever also means you might be more prone to spending a lot. In fact, lots of people have been doing just that.
Though travel inflation can make you hesitate when it comes to your trip, we think there's a good middle ground to discover, where you can have the vacation you want without burning a large hole in your pocket.
If you're looking to go on a trip soon, here are some tips on having better travel spending habits.
1. Look for Deals in Advance
Planning ahead does wonders in making a trip way better. In our experience, it not only makes the trip smoother, but you also get awesome deals that make the whole thing much cheaper.
Lots of airlines have promos that can get you pretty cheap seats, especially if you book several months in advance. If there's a specific season you want to travel within, you can time your flight to be in that time period.
You should also keep in mind that flying on certain days and times of the week may save you some money. Tuesdays, Wednesdays, and Saturdays tend to be the cheapest days to fly out on, and flying during non-busy seasons tend to save you cash as well. Moving your trip by just a few days could give you some extra money to spend at your actual destination!
Another great thing about getting deals in advance is that you have even more time to save up money to spend on your trip. We find that having a separate fund for booking expenses and shopping expenses also helps make things more manageable.
2. Make a Daily Budget – and Stick to It!
A daily budget isn't just about figuring out how much you need to set aside – it also gives you a guideline to follow when you're actually on your trip.
If you already know where you want to go, it's a good idea to check out how much everything costs for a day of eating, going out, and seeing the sights. This way, you can make a realistic budget that is easy to follow.
Remember that budgeting will look very different depending on the location you're going to and the length of your trip. A planned budget for a cheaper destination like Vietnam may have more wiggle room for more paid activities, while a budget for a more expensive destination like Norway may include either fewer activities or cheaper activities.
Your budget may also impact the destinations you can choose from. Using the above example, a day in Vietnam would likely cost you somewhere between $50-100, while a day in Norway would cost you between $100-150 depending on your plans.
Once you have your destination and budget mapped out, all that's left to do is to actually follow it!
Another good way to avoid overspending with this method is to make sure you also budget for "wants" and "added expenses." This way, if you suddenly see something unexpected that you want to spend on, you can still stick within your budget.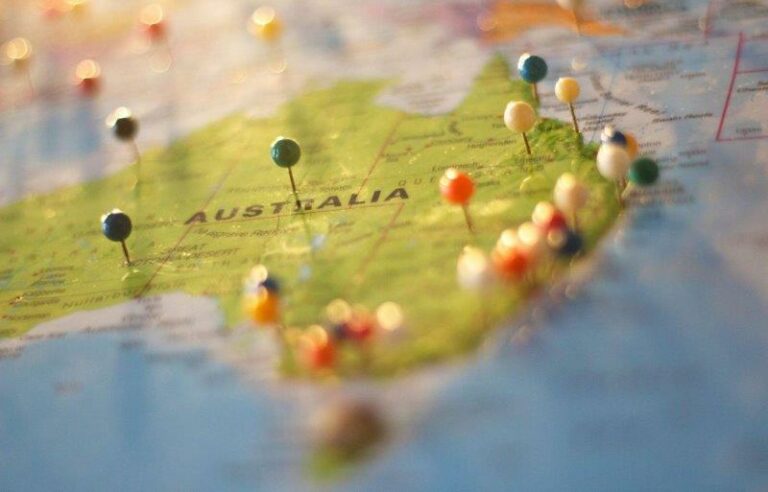 3. Recognize Your Spending Triggers
One of the easiest ways to go over the budget is emotional spending. Whether you're sad, stressed, annoyed, or even extremely happy, there are just those moments when it's easy to think, "You know what? I'm just going to buy something."
Indulging in emotional spending became even more common during the pandemic, so now is the best time to undo these habits. Whatever you're feeling, allow yourself to feel it. From there, make sure you recognize the signs that you might feel tempted to spend just based on how you feel.
For example, you may be tempted to spend big on an extra dessert or new pair of shoes if you feel disappointed about something to "make up for it." Try to remember that unnecessary spending won't make you feel better in the long run, especially if you accidentally spend money you need for necessities.
Since you're on a trip, there is a lot of extra temptation to spend big. That said, this also means there are plenty of amazing distractions that you can focus on to avoid an emotional spending spree. Travel is already fulfilling in itself, so focus on and enjoy those aspects!
4. Consider Using Travel Insurance
There are plenty of hidden expenses when traveling abroad. Visas, roaming charges, gratuities, and, as much as we don't want it to happen, medical emergencies.
You don't want to start a trip feeling paranoid and worried about things that may not happen. That said, you may find that you can enjoy your trip even more knowing that it's covered by insurance. This way, if issues arise (like an injury or sudden illness), you won't be scrambling after being handed a hefty bill.
5. Research the Activities You Want to Do Ahead of Time
Research is your best friend when traveling on a tight budget. YOLO sounds great and all, but it's not the best guideline for spending.
When you take the time to research flights, available activities in the area, weather conditions, and tourist opportunities, you can plan your trip and budget much better. You'll find that a well-researched trip also enables you to find more stuff to explore that won't burn a hole in your pocket.
One way to research your trip ahead of time is by looking up reviews of activities and accommodations you're interested in. Reading about the experiences of others is the best way to determine if an activity is worth the cost. It will also help you determine if any places have hidden fees or if there is any advice available for specific experiences.
If you find some highly-rated, affordable activities to explore on your trip, you'll find yourself saving more money than if you'd simply jumped on the first opportunities you saw on your trip.
6. Put aside a Dedicated Travel Bank Account
It's possible to reduce the risk of touching your savings even more if you simply take your bank account out of the equation completely. That sounds wild right off the bat, but it's actually a practical choice if you make a new account solely for traveling.
By using a travel bank account, you know that whatever you're spending is truly allotted only for your travels. It takes away the hassle and worry of constantly checking your account and doing the mental math to see if you've accidentally dipped into your budget for normal necessities.
7. Regularly Track Your Spending
We know the feeling of wondering where that chunk of cash suddenly went, and then struggling to remember where you spent it. It's an unfortunately slippery slope that can quickly lead to frequent overspending.
The only real way to prevent these types of mishaps is to track your spending diligently. Every time you use your money on something, mark it down somewhere you can easily find later. It's a simple yet effective way to keep track of everything and stay accountable.
If using a notepad each time feels like too much trouble, you can just use your phone. You can either use the Notes app (which exists on both iOS and Android) or use a trustworthy budgeting app that tracks your expenses.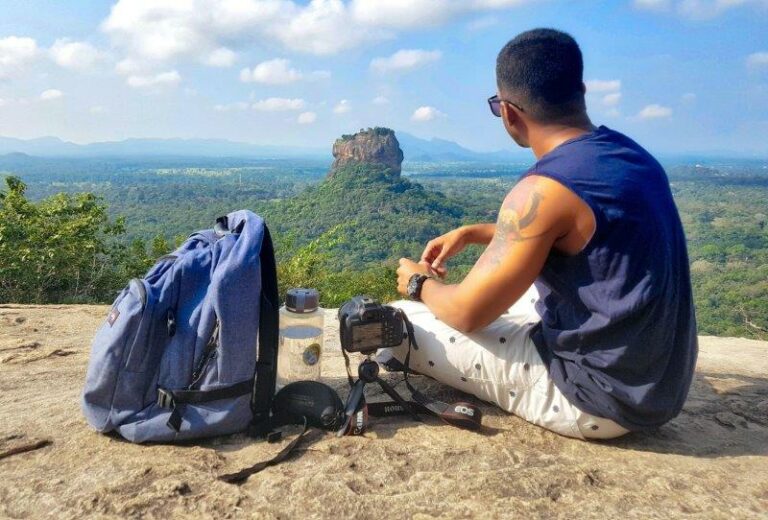 8. Seek Out Local Gems
When you're managing money for that trip of a lifetime, a great way to do so is to just live like a local! You'd be surprised how many local gems are overlooked by tourists that are gentler on the wallet.
This works for both transport and eating. If you travel and dine the way locals do, you can often end up paying less than your fellow tourists. The added bonus here is that you can find some amazing experiences that you may otherwise have missed.
Who doesn't like saving money and enriching their trip at the same time?
9. Be Mindful of Whipping Out the Credit Card
Credit cards can be risky business. Yes, they can be very convenient when you're flitting from place to place. And yes, they can take away the hassle of using money exchanges and think about currencies. That said, they can also come with a ton of extra expenses.
When using a credit card, people have a tendency to overspend and be willing to pay more for goods when no physical money is involved. It's easy to do, and I'm sure we've all been there before when we see that big credit card bill at the end of the month.
On top of that, many cards also charge fees for foreign transactions. This can easily add up when you make lots of purchases using a credit card.
Luckily, there are some travel debit cards available that let you change to local currency at optimal times, giving you the best exchange rates possible. Some examples of these cards include Wise, Youtrip, and Revolut.
We're not saying you should avoid using your credit card altogether. However, we do recommend limiting your credit card usage on a trip and being mindful of how often you're using it abroad.
10. Avoid the Pressures of Social Media
Finally, if you're trying to avoid splurging, lay off the socials for a while. Going on a vacation is a great way to disconnect without feeling bored, anyway!
Even if you're not the type to feel pressure to "perform" on social media, these sites have tons of content that have the tendency to make you want to spend more.
Influencers have a huge role in how social media impacts spending habits. They curate their posts about their lifestyle in a fun yet aspirational way, all while marketing services, products, and experiences. 
For your own peace of mind (and your budget), cut back on social media just before and during your trip. If you must check out the feed, install an ad blocker, and be mindful of the content you look at.
Conclusion
Traveling abroad doesn't have to cost an arm and a leg. There are lots of great travel opportunities out there that are affordable for just about anyone, as long as you know how to find them.
Before hopping on your next flight, remember to keep these travel spending tips in mind so you can enjoy your trip without facing a hefty bill at the end. When in doubt, remember to stick to your budget and try to live it like the locals. No matter which tips you rely on, we're sure you'll have a great time.