Diving into ice cold water, running through fire, and crawling your way to the other side of a muddy ditch with barbed wire hanging just centimeters from your head.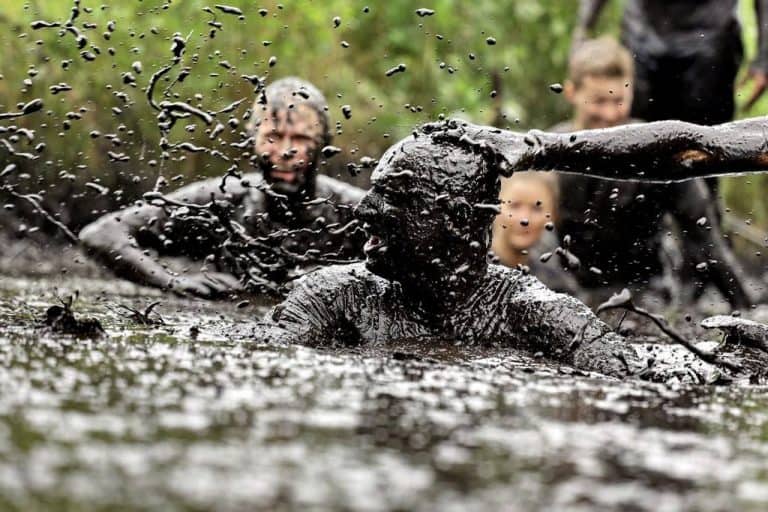 Welcome to Europe's most challenging obstacle race: Runmageddon. Even the easiest level is hard, and the hardest level is nigh impossible. Do you think you've got what it takes to finish? Keep reading to find out.
The Runmageddon Intro
Runmageddon is Europe's most challenging obstacle race. Taking place in cities across Poland, you're given several different levels for which to compete in. These levels range from the somewhat easy (but still no laughing matter) to the insanely, I-am-Rambo difficult. It's not an easy feat to complete the courses they have on offer, but then, if it were it wouldn't be such an accomplishment.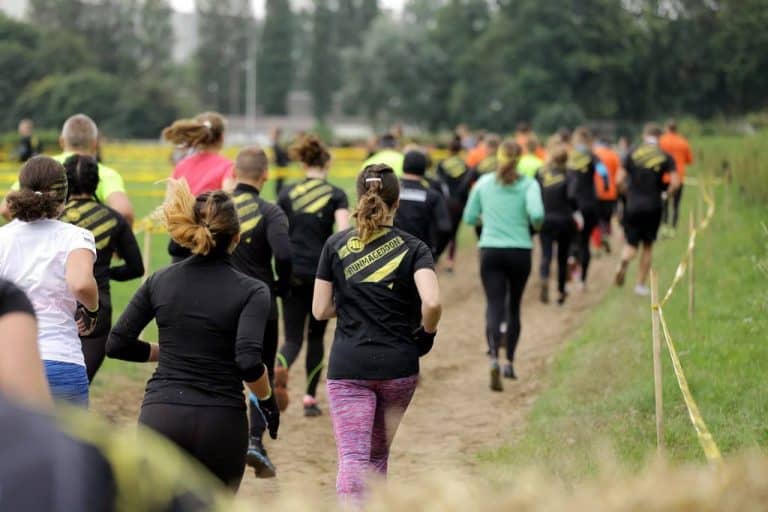 Runmageddon was designed not just to test your body, it's designed to test your mind and your resolve. It's so easy to back out of it – either before the race has even started, or halfway through. Just check out the courses which Runmageddon have set up.
This is the kind of test you can imagine a Spartan warrior going through. As they say on their website: mud, water, fire, swamp, rope obstacles, slopes, vertical walls, barbed wire, trenches, and more…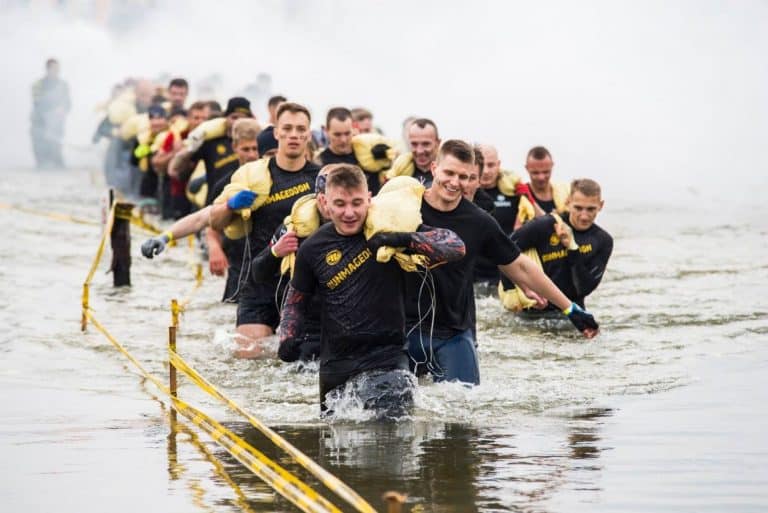 Yet It's also about one of the most important things when it comes to sports: teamwork. Without your team behind you, some of the obstacles aren't even possible. So, if you're ready to kick it up a gear and "Prepare for Hell", get yourself booked in now at one of their many planned events.
Where is Runmageddon?
Runmageddon takes place in cities throughout Poland. We were involved in Runmageddon Sopot city 2017, but there are a lot of other places too. At the time of writing, Runmageddon currently has 7 different locations listed for the future. Each location has a different set of obstacles to overcome and a load of other variables to consider.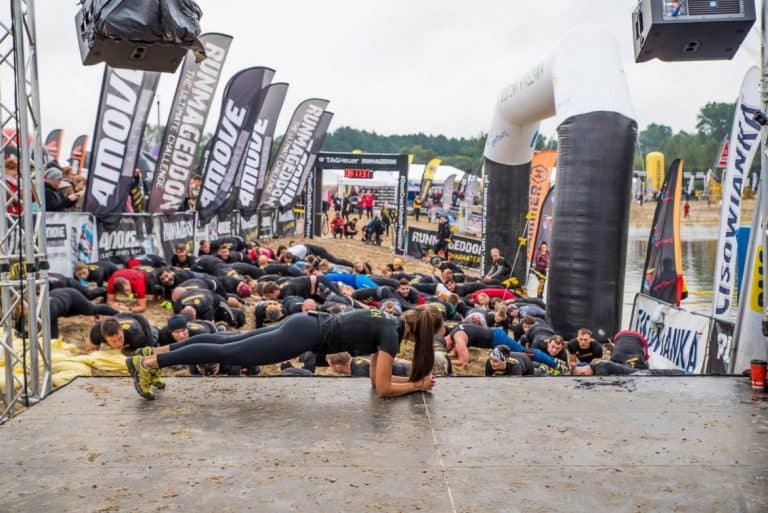 Some of the places which Runmageddon is scheduled to show up in are Warsaw, Szczyrk, Łódź, Ełk, and Wrocław. That's not the full list. If you're interested in a particular city or region, simply head to their website and see what they've got planned. They tend to move around a lot, throughout Poland. It might be an idea to check the Runmageddon Past Events to get an idea of where they might visit again in the future.
When is Runmageddon?
This all depends on you. Runmageddon holds events throughout the year, so if you're more of a summer person then you can book them up then. It's actually better to book them up sooner, rather than later. The earlier you book, the cheaper the tickets. Bear in mind though that you can't get a refund. Make sure you know that you're going to be able to compete.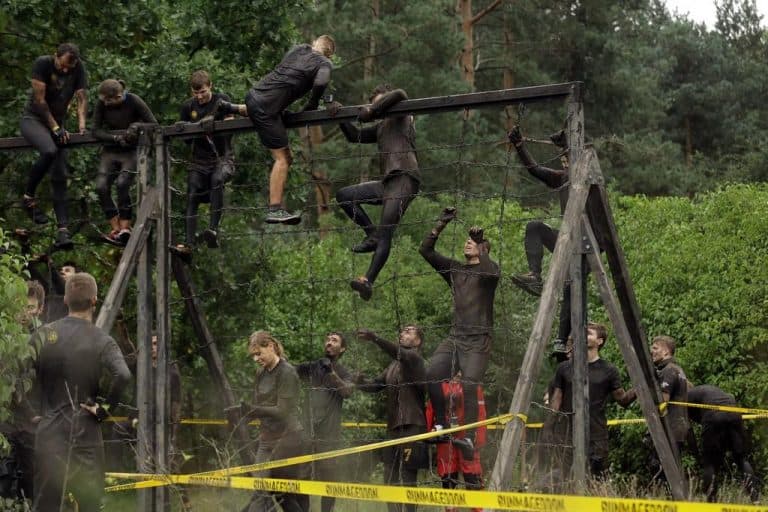 There are also a few other things to consider as well. For instance, What about the time of year?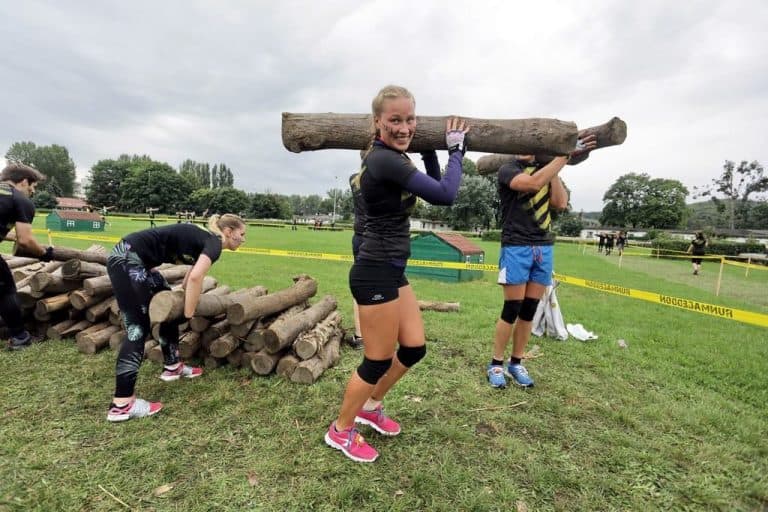 Winter can be harsh – especially when it comes to some of the obstacles. If you're jumping into a pool of water when the outside temp is below freezing. Well, we'll let your imagination take that one.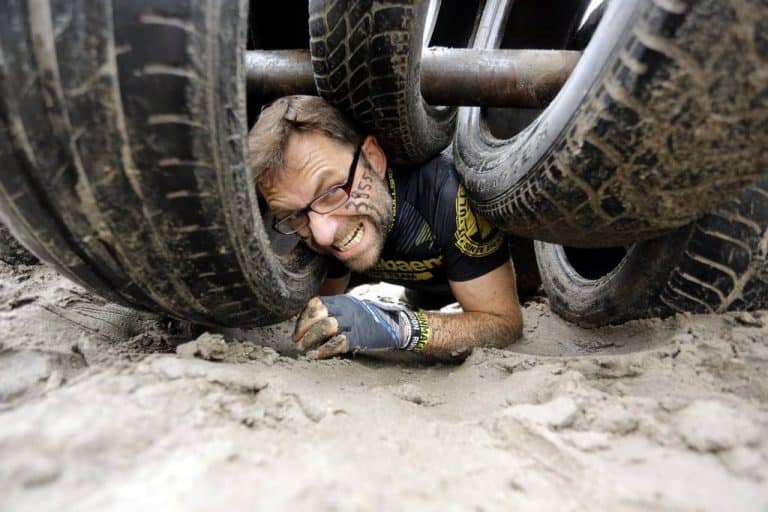 The same goes for running 21k in the middle of summer. High temperatures are going to make it a lot harder. Fix your location and time of year appropriately
How Hard is Runmageddon?
Runmageddon difficulty comes in 5 different flavors. That way, there's a little something for everyone. There's even a 6th kids level at some events (but we're not going to get into that here). Here, we're all about Runmageddon – Prepare for Hell. That hell maxes out at a 42k course with over 150 different obstacles.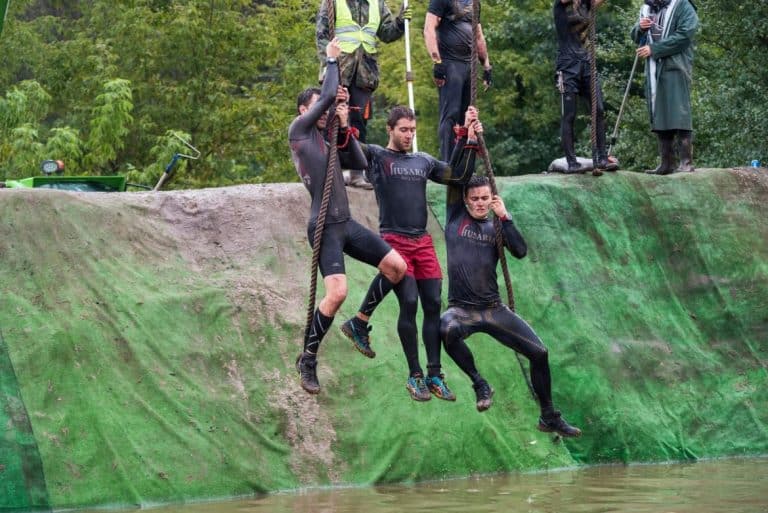 At the other end of the scale, things are a little easier. The Intro level only has 3k and a little over 15 obstacles. One level up and you're at Recruit, with double the distance and obstacles at 6k and 30+ obstacles. Above that, you'll find classic, which is 12k plus 50+ obstacles. Then, before you end up at ultra, you'll be doing 21k with 70+ obstacles on Hardcore.
The Runmageddon Starter Pack
When you sign up for Runmageddon, you'll receive a starter pack. This comes with a Runmageddon T-shirt, some access to the course itself, an electronic measurement band, and a whole host of other goodies. You can even get discount equipment from Runmageddon's partners.
How to Prepare Yourself for Runmageddon
As they say on the site: intensively. Runmageddon is no small feat, so when it comes to getting ready, try to put in a fair amount of prep.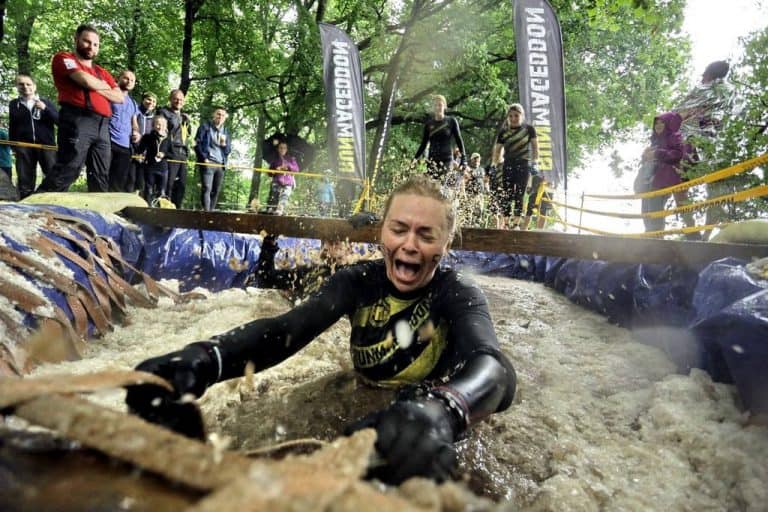 The general idea behind Runmageddon is that you're going to be pushing your body to its limits. This means that it's best to train pretty much as much of your body and muscles as possible. Don't just go running every day and think that's enough. This is not a marathon… it's harder.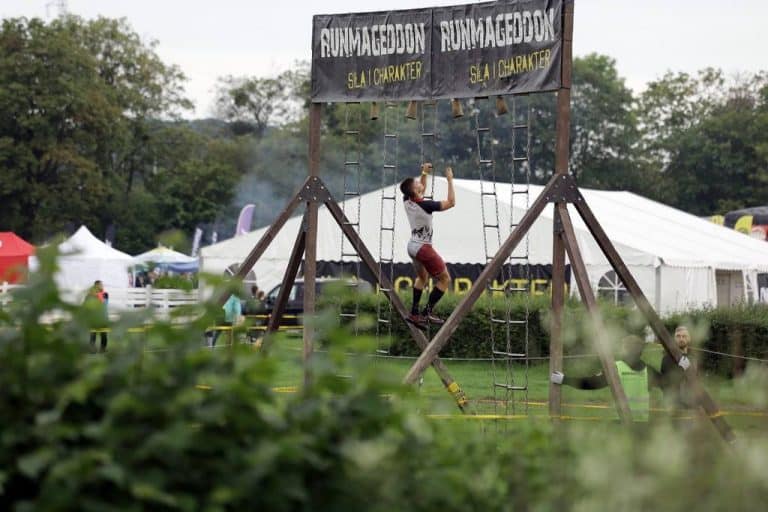 Check out some of the training videos online to find out what others have done to get ready. A combination of intense obstacle training and CrossFit is a good idea.
Races Similar to Runmageddon
Some similar races you might have heard of include the Spartan Race in countries like Taiwan, Chile, and Indonesia. There's also Tough Mudder, which takes place in countries all over the world. It's intense and another of the hardest obstacle courses out there. We feel as though Runmageddon is harder though. For something a little bit different, why not check out The Zombie Mud Run, where the obstacles are humans signed up as Zombies.
Our Experience
Despite being Polish, the fact that we found out about Runmageddon was completely coincidental. It's true that we had been looking for something to push ourselves to our limits for a whole. However, we found out about Runmageddon from some guy on a train; not through a dedicated internet search.
On a train from Gdańsk to Żagań this summer, Agness just happened to bump into one of our future teammates. The two immediately clicked (as friends) and before we knew it, we were signed up as part of the team and getting ourselves ready.
Preparing for Hell
So, there we were, the day before the race. We had our starter packs in hand and had come fully prepared (mentally more so than physically) to dive into hell and come out the other side.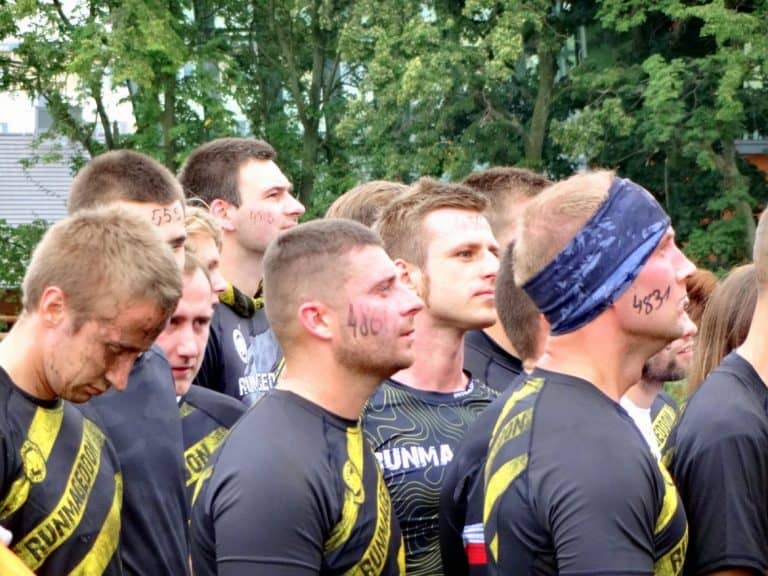 We were ready for anything and everything. The next day rolled around and we pulled up to the event for 11 am start in Sopot. Runmageddon was going to be awesome.
We had chosen to take part in the Recruit Race in a team of 5. That was supposed to mean 6km with 30 obstacles. However, some of the other competitors checked the race with their Endomondo apps and ended up measuring 7.8km. Either they did a lot of zig-zagging, or we ended up running for longer than they said we would.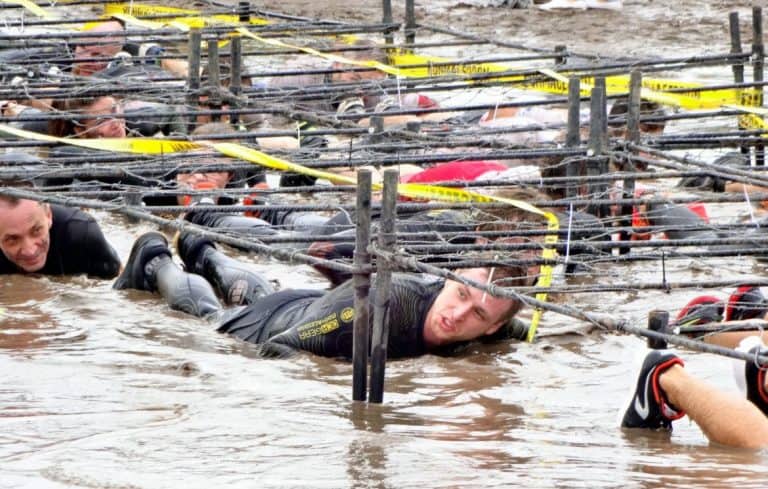 We didn't prepare. Yes, we know what you're thinking. You're thinking that we should have prepared. Well, we did take the day off the gym the day before. You know, to let our bodies build up as much energy as possible. It turned out that this probably wasn't enough. We recommend preparing. Even if you think that it's going to be easy, put in a few days of preparation at the minimum. We've even included a few tips on how to prepare above. Use them!
The Hardest Part of Runmageddon
Some of the challenges were tough. There was one where we had to dive into icy water, even though it's almost winter in Poland. Then in another, we had to jump through fire and crawl under barbed wire.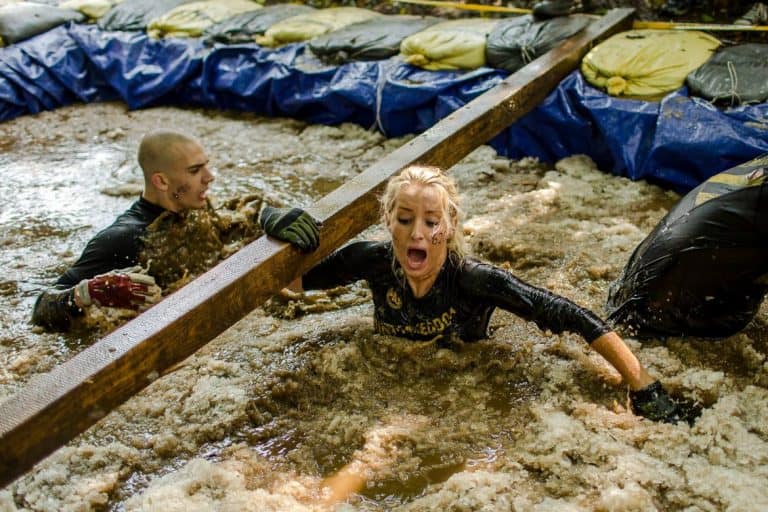 There are some incredibly attractive pictures of us making it through, our heads partially submerged in some of the muddiest water you can imagine. This might have been hard, but it was still one of the best parts.
The Best Part of Runmageddon
The best part was, without a doubt, the finish. I managed to finish the race in 2 hours and 19 minutes, coming in at a cool 136th. Cez was a little slower (by 1 whole second) and placed 137th. Overall, we made it out of there with a few bumps and scratches, but no broken legs or anything like that.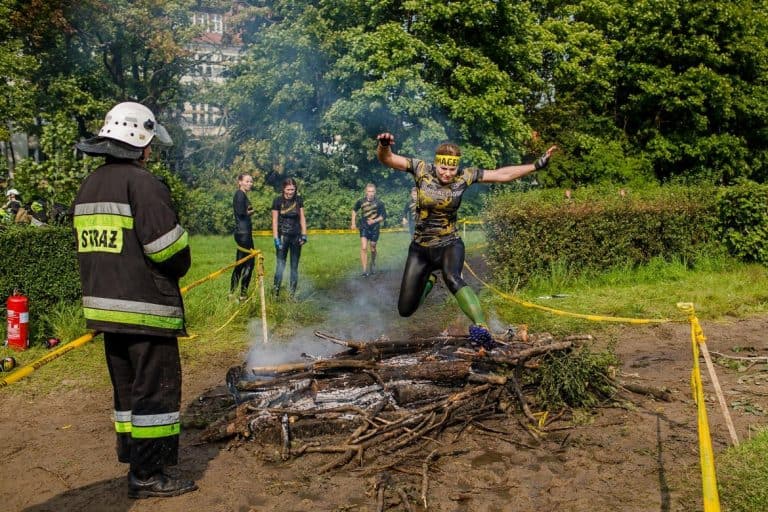 It was a complete adrenaline rush; over 2 hours of it. What's even better is that once you've finished the race, you even get a free alcoholic beverage to consume. A victory beverage.
Runmageddon 2018: Here We Come!
We'll be back next year, ready to compete again in round two. We highly recommend you guys coming too. Runmageddon was, without doubt, one of the hardest obstacle courses we've put ourselves through. Cez even ended up with a bad calf cramp at the end of the race.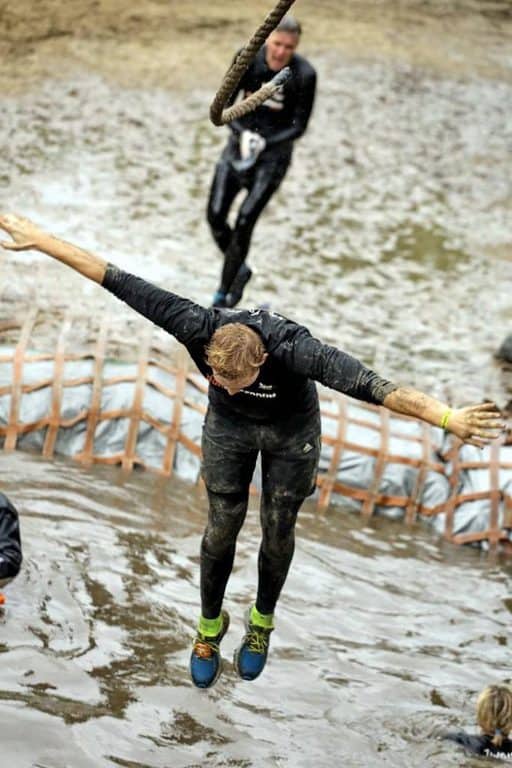 If you think you've got what it takes, and you're up for heading to Poland to compete with some of the toughest people on the planet, put your name down and we look forward to seeing you there.