Warsaw is considered as one of the most beautiful cities in Europe.
It's simple but sophisticated with a rich culture, traditions and history.
Everyone who has ever travelled to Warsaw remembers the taste of traditional Polish dumplings called Pierogi.
This city has a soul and history not many European countries have.
That's a city nurturing over 400 years of pride as a capital, where a fourth of the terrain is covered by parkland and a city of culture for all tastes and budgets.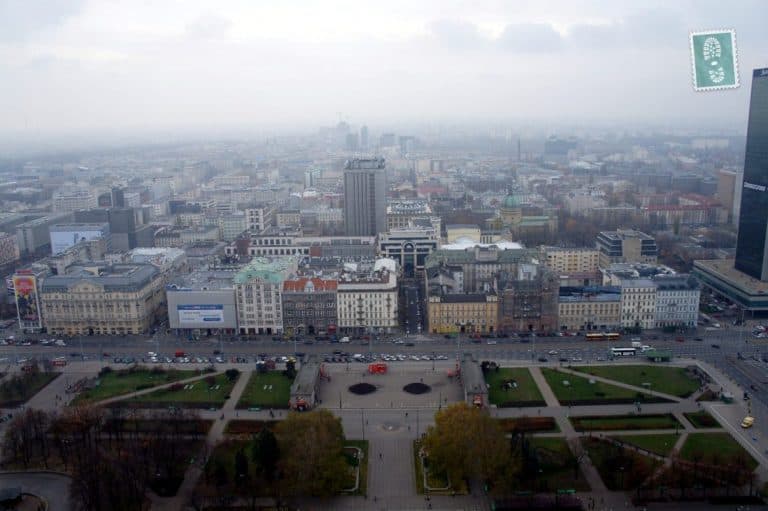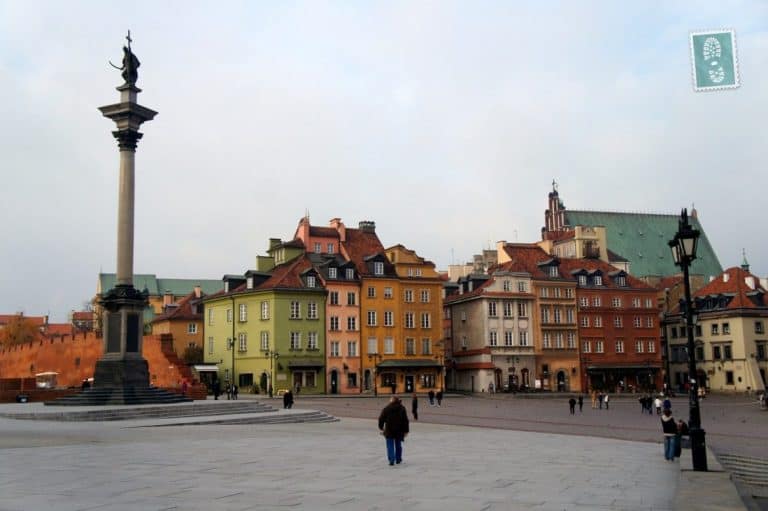 What's the best about Warsaw
Things I liked:
Being surrounded by extremely beautiful historical monuments, buildings, churches and statues of Polish political leaders, novelist and inventors.
Easy access to transportation- fast trams and metro, always on time.
Cheap prices- Warsaw was surprisingly affordable for me.
Delicious food- I could finally taste a real chocolate, traditional potato cake and dumplings stuffed with meat and vegetables.
Helpful people- everytime I asked people for direction, they seemed more than happy to help me.
Warsaw is pretty small and I could get everywhere within 5 minutes.
Things I didn't like:
Weather- it was pretty cold and I was freezing.
I was a little disappointed with the view from the top of the Palace of Culture and Science (way too many advertisements on the buildings).
Warsaw on a Budget
Budget: Less than $25 per person
Currency: Zloty (US$1 = 3.30 Zloty/PLN)
Time required: 1 day
Minimum number of people: 1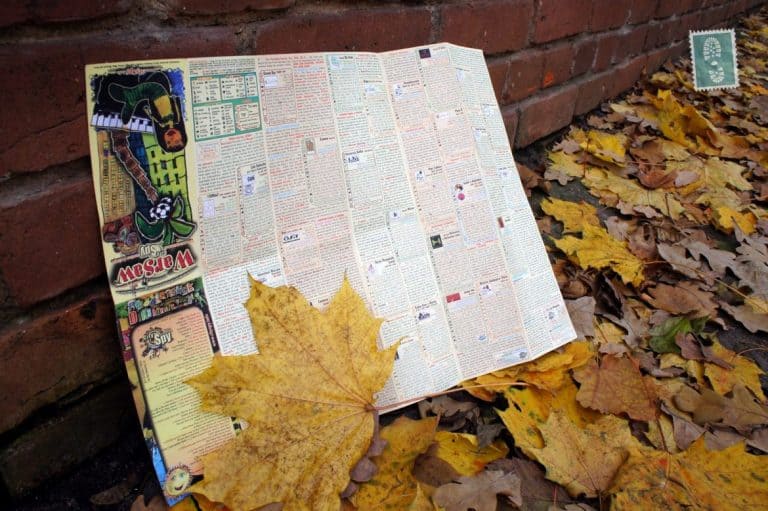 My expenses
Accommodation: Free, Couchsurfing
Food: 23 PLN ($7)
Transport: 2.50 PLN ($0.80) for a one way metro ticket
Activities: 15 PLN ($4.50)
Additional expenses: 30 PLN ($9) spent on wine for my hosts
Total: $21.30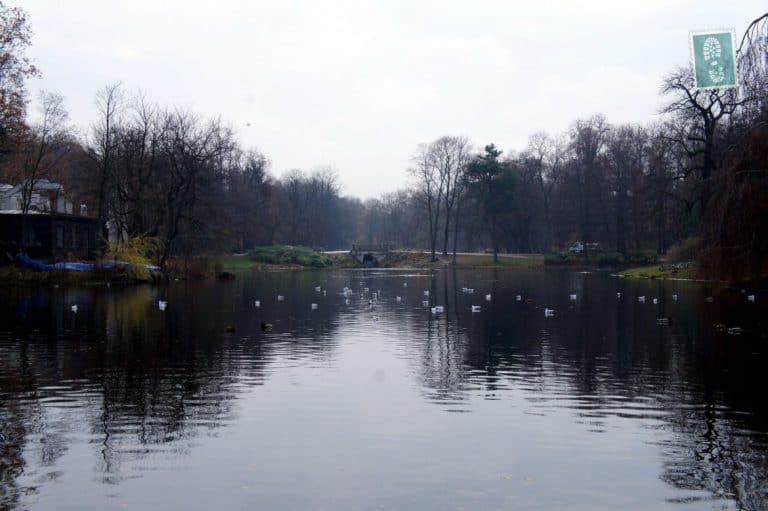 # 4 Where to sleep
Type of Accommodation: Couchsurfing
Price: Free
The prices of hostels/hotels/guesthouses in Warsaw are very high. The best idea is to look for a host who can give you a piece of ground or a bed to sleep on. I was hosted by Blazej and his girlfriend Kasia.
They were a great couple who treated me with some delicious homemade food and a glass of wine every night. Despite the fact they were very busy with their tight work schedule, they spent a lot of time with me during the night time, provided me with a proper map of Warsaw and told me where to go and what to see. That was very helpful indeed.
Other options:
There is one cheap hostel in Warsaw called Oki Doki
Prices: the cheapeast option is 8-beded dorm – bed from 39 PLN to 120 PLN/ no breakfast
Address: Plac Dąbrowskiego 3 (Dąbrowskiego Square), 00-057 Warsaw
Where to Eat in Warsaw
Food: For some reason, I didn't feel hungry all day. All food I had was a hot chocolate and a piece of an apple pie
Location: The top of the Palace of Culture and Science
Price: 20 PLN + 3 PLN ( I also had two sweet donuts on my way back home)= 23PLN
Other options:
You should definitely try some traditional Polish dishes, although food from all around the world in available everywhere. They are plenty of local shops, restaurants and bars where you can order a plate of meat or vegetable dumplings, potato cake, jelly-filled doughnuts called Zygrumtowka or Wedel chocolate with a glass of mulled wine or Polish beer. You should not pay more than 9PLN for dumplings and 10 PLN for a mulled wine.
What to See in Warsaw
No.1 Royal Łazienki
Price: Free
Time requared: 1h-3h
Place overview: Royal Łazienki is a Palace-Garden complex the most beautiful planned area in Warsaw and one of the most beautiful in Europe, equally stunning in terms of its greenery and architecture.
Location: ul. Agrykoli 1
Postcards from Royal Łazienki Park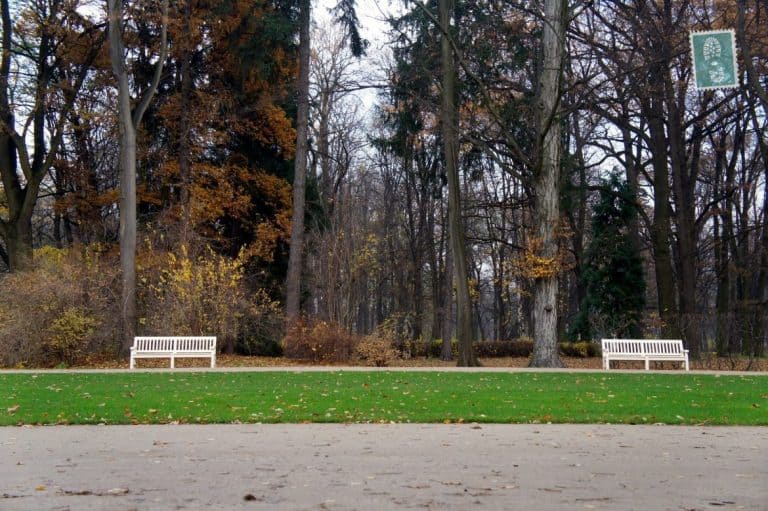 No. 2 Old Town/ New Town
Price: Free
Time requared: 1h-3h
Place overview: You can stroll down the streets of the Old Town and New Town and enjoy atmospheric alleys, squares, and cosy cafés create a unique sense of history, and in the summer, the Old and New Town Squares become stages for musical and theatrical performances and open-air galleries.
Location:Plac Zamkowy–> Ul. Piwna–> Ul. Swietojanska–>Rynek Starego Miasta
Postcards from Old Town and New Town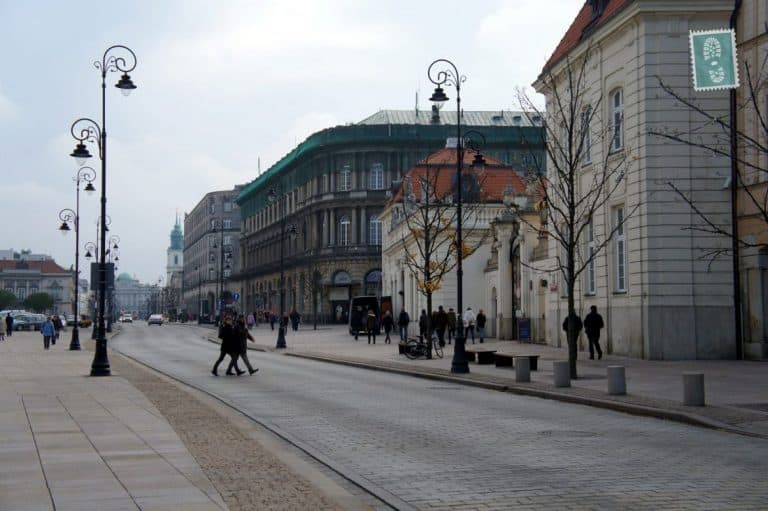 No. 3 Palace of Culture and Science
Price: Free entrance, 15 PLN for getting to the top of the Palace to see the scenery of Warsaw (10PLN for students and retired people).
Time requared: 1h
Place overview: The Palace of Culture and Science is the highest building in Poland with 3,000 rooms. Its biggest attraction is a large terrace on the 30th floor of the Palace. The Palace was built between 1952 and 1955.
Location: Plac Defilad 1
Postcards from the Palace of Culture and Science (Pałac Kultury i Nauki)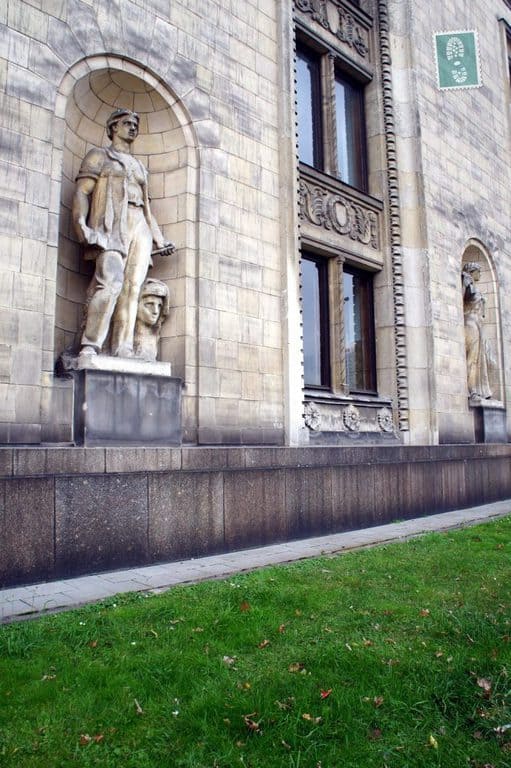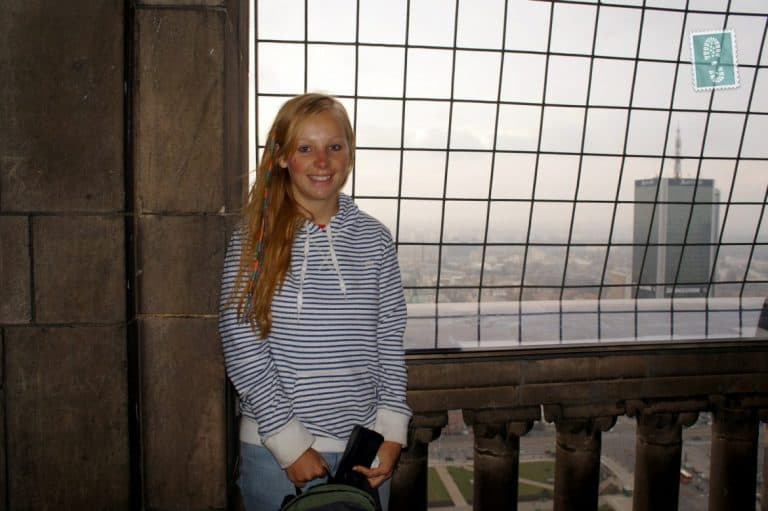 Other places to explore in Warsaw
Wilanów Park Palace Complex
It used to be the summer residence of King  Jan III Sobieski and then Augustus II. It represents European Baroque at its height and a homage to the former greatness of the Republic. The palace is surrounded by a grandiose, two level Baroque Italian garden and a romantic park in English style.
Warsaw Rising Museum
The exhibition shows the struggle of everyday life before and during the Warsaw Uprising and the horror of occupation. It might be a good choice if you like history.
National Museum
The museum contains a rich collection of exhibits from antiquity to modern times.
Warsaw Zoological Garden
The garden is now inhabited by several thousand animals such as brown bears.
Multimedia Fountain Park
The magic of elements, music and light.
Things to Know and Remember in Warsaw
1) The best time to explore Poland is late May till late July as it's sunny and beautiful. It's way too cold in late November till late March.
2) Always keep your train/tramp/metro ticket with you and validate it straight away. The ticket instructors often check them and if your ticket is not stampped or you don't have it at all, you will get a fine of 50 PLN or more. Their targets are young people, students and travelers.
3) Try to walk everywhere. Warsaw is smaller than you think. I walked from once place to another and took the metro on the way back home as I was freezing.
4) There are many galleries, museum and churches in Warsaw. Pick up one of each not to get bored.
5) Always carry your students card with you if you have one. There are many ticket discounts when you visit museums and galleries or if you want to go to the 30th floor of the Palace of Culture and Science (you pay 10 PLN instead of 15 PLN).
6) Don't hesitate to ask Polish people for direction. They will be happy to help you. If not, it means they don't speak English.
Warsaw Airport Transport
The Frederic Chopin International Airport is by far the biggest in Poland with nine million people travelled to over 80 destinations every year.
The airport is located 10 km south west from Warsaw city centre.
Between the 175 and 188 you'll be able to catch a ride into the city centre every ten minutes or so, or at night jump on the N32 and you'll get right to Warsaw Central Station (Dworzec Centralny).
Tickets for the bus cost a mere 2.8 PLN.
*I was lucky enough to get a free ride from guys I met on the plane
Additional info
There are couchsurfing meetings in Warsaw every Wednesday, so you can meet other people and hang out with them if you want to. The meetings are held in Warsaw at 7PM local time at Lorelei, ul. Widok 8.