Pagudpud was highly recommended to us by fellow travel bloggers and our Filipino readers. It was also described everywhere on the Internet as:
A dream place with beaches which are nothing short of amazing: stretches of white sand lined with coconut trees and crystal-blue water.
After arriving at Manila airport, guess where we headed next… to Pagudpud. The journey was exhausting. We got to the bus station at midnight and found out the first bus going to Pagudpud was leaving at 5 am. We waited 5 hours at the bus station and spent another 13 hours to get from Manila to Laoag. From Laoag we took a direct bus to Pagudpud and we got there before midnight.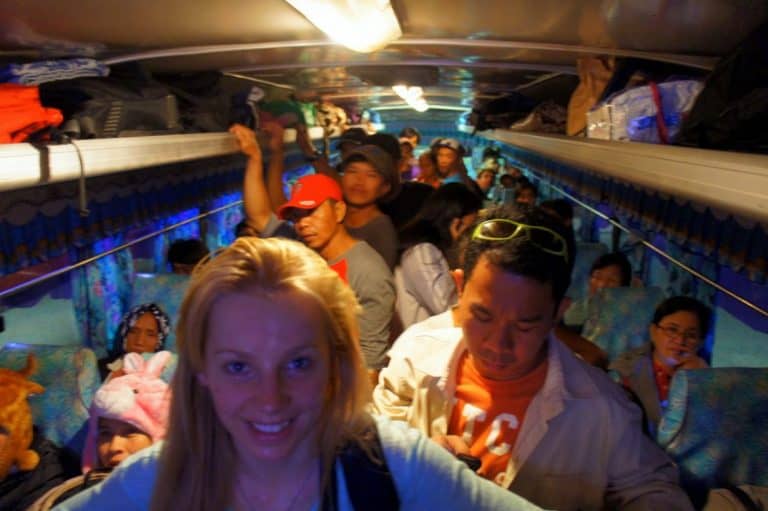 Our bus expenses: Manila – Laoag PHP814/$18 a person (over 13 hour journey); Laoag – Pagudpud PHP45/$1 a person (over 2 hour bus ride).
Nearly one day on the road from one bus to another, but we finally got there. The bus dropped us off in the middle of nowhere where we were surrounded by 3 tricycle drivers. It was rainy, cold and, what's the worst, dark! We asked the drivers for direction, but nobody wanted to help us out. They obviously wanted to give us a ride, but the quoted price seemed to be way too high for us. We decided to walk, but the drivers were shouting "It's far way! It's over 5 km walk! It's dark. Be careful!"
At some point we got scared. There were no lights, we didn't know where we were going to and a bunch of tricycle drivers were following us. We stopped and decided to take a ride to the "city center." The driver didn't listen. He dropped us off at the most expensive resorts and kept waiting for us to book a room (as we guessed, he hoped to receive some commission).
The prices were WOW… very high. The cheapest room for 2 was $50. We walked around the area, but everything seemed to be closed. At last we found a room for PHP800/$18 for two with no hot water, no Internet, no air conditioning, but well… we didn't mind as we were looking forward to hit the beach the next morning. We went to sleep hungry and thirsty hoping to have an amazing day the day after…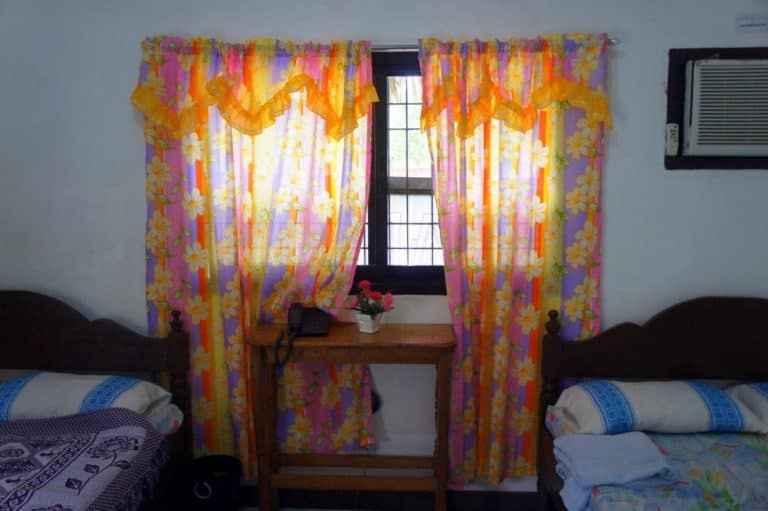 We woke up in the morning and…
1. Rain, rain, go away!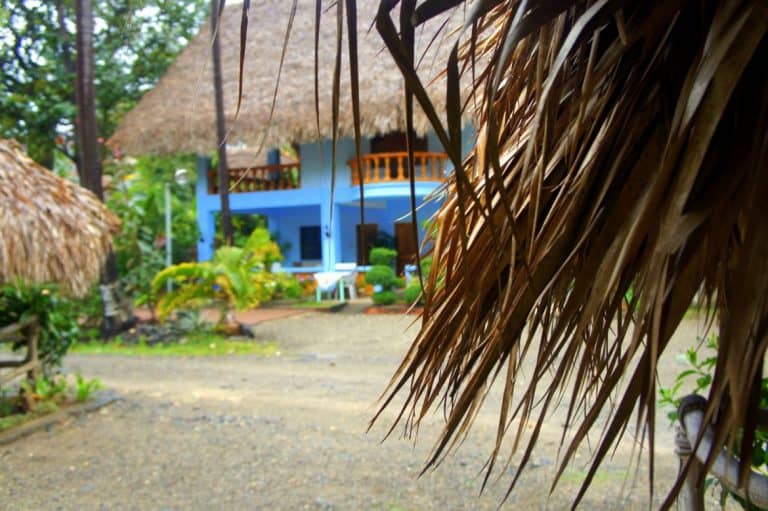 During our stay in Pagudpud, the weather was terrible. It was wet, chilly and rainy every morning. The sun came up late afternoon. We didn't expect that at all. Manila was hot and quite humid at the same time. There was no way we could go swimming or even stay on the beach. That was very disappointing. So if you are planning to go there in early February, check out the weather forecast!
2. Dirty beach
Where is the white sand? Where are the famous Filipino boats? Where are the palm trees and beautiful view? There were some palm trees, that's it. Oh, I nearly forgot about garbage strewn everywhere. I was hard to say if I was at the garbage dump or at the beach…
3. High prices
February is off-season month so we thought it was going to be much cheaper than in summer. Unfortunately, not. Staying at the some resorts costed between $50 and $80 a day (the same price people would pay when coming here in June, July or August). We spoke to some staff members and asked for the discount (as there were no people around), but there was no way to put the prices down.
4. Everything closed
The whole area looked like nobody lived there. It was so empty. There was nobody around apart from some workers. Nearly all bars, pubs and restaurants were closed. We could not get anything to eat for the first 2 hours before we finally got to the downtown. There were 2 buses running around, 1 open shop and local market. This was not what we were expecting, seriously.
5. Unfriendly and pushy locals
Our bad experience with locals started from the tricycle driver who took us to the place we didn't want to go. Nobody smiled there. Everyone looked so miserable. The ladies at the markets were making grumpy faces when they saw us. We didn't feel welcomed there. Maybe it was the weather, maybe we also had a bad day and everything seemed to be just so disastrous! After two days we decided to leave Pagudpud. Disappointed, but nonetheless full of energy to see the Rice Terraces in Banaue.
Have you ever been disappointed with the beach you were so looking forward to see?