The Rice Terraces of the Philippine Cordilleras is an outstanding example of an evolved, living cultural landscape that can be traced as far back as two millennium ago in the pre-colonial Philippines.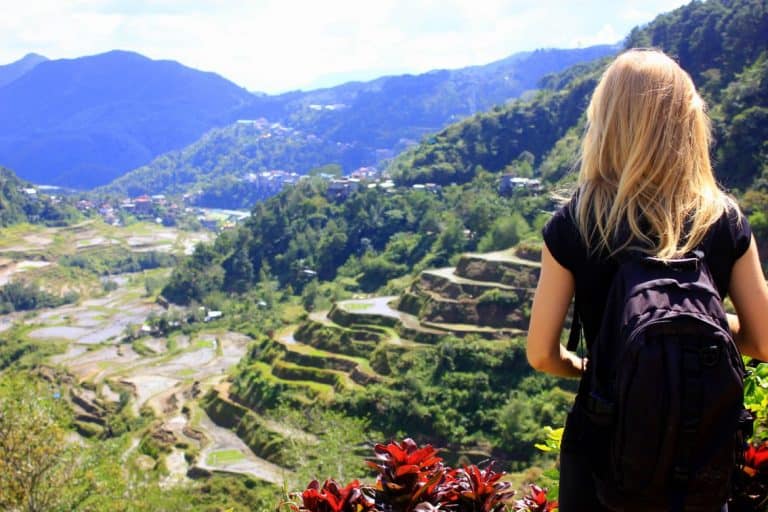 The terraces are Philippines Pride and Cultural Treasure. Local folks call them "Stairs to Heaven" because of the ascending stairs of rice fields. Imagine! It takes the Ifugao ancestors 2000 years to build these great wonders. It's really one of the best attraction to visit while in Banaue.
The terraces are also called by many "Eighth Wonder of the World" as they are listed as UNESCO World Heritage site.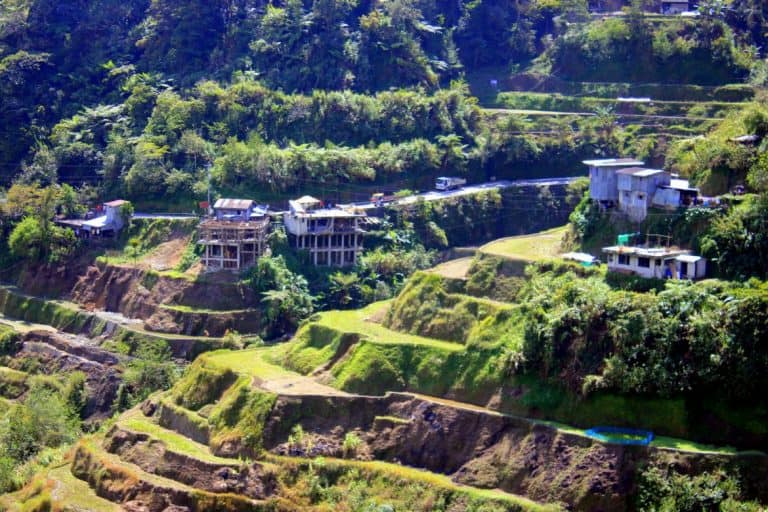 The structures' original builders used stone and mud walls to carefully carve and construct terraces that could hold flooded pond fields for the cultivation of rice. They also established a system to water these plots by harvesting water from mountaintop forests.
You must see and experience these terraces. Actually Banaue is a region consisting of many hills with terraces and almost each of it is unique somehow. But, It's not just sightseeing, it is also very nice hikes connected with meeting local people.
During summer and fall abundant rains can sometimes cloud views of the slopes so June is harvest time, so the landscape is golden and activity levels are high.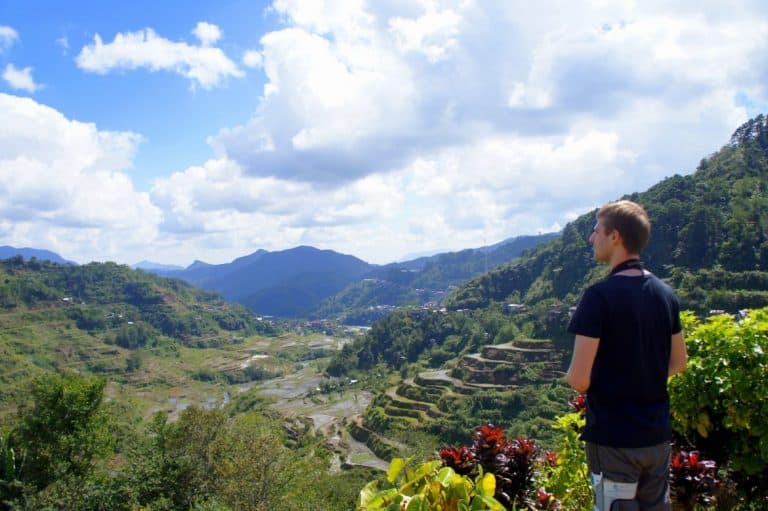 The Jeepney ride around the mountain roads (even better on top of the Jeepney roof) is an amazing experience, just hold on tight. Then the hike down the mountainside to see the Terraces is quite a challenge for the unfit, but well worth the effort. Whilst there at the terraces you really should take the additional walk across the Terraces and onto the Tappiyah Falls, the water is cold but makes a very refreshing dip after the walk to get there.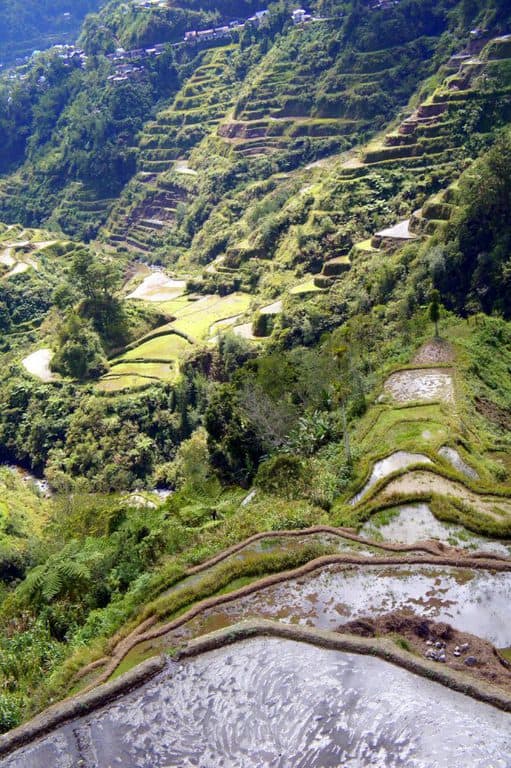 It is truly magnificent to stand looking over these man made creations. Beautiful views and very scenic, right?
How do you like the scenery?