New York is probably the most iconic city in the world and a magnet for tourists who flock there to soak up the atmosphere and take in the famous sights.
The Statue of Liberty and the Empire State Building have featured in so many films and it is often a thrill for visitors to see these attractions in the flesh, but there is so much more to NYC than that.
Travel to a great city like New York can be made a whole lot more interesting if you are prepared to be a bit more adventurous and explore other attractions that are off the beaten tourist path, but well worth finding.
Central Park
You can hardly call Central Park as an alternative tourist attraction, as it is the place in the city that New Yorkers feel a deep connection with and this is the place to head for a bit of rest and relaxation, or even some ice-skating.
The point about Central Park is that it is 778 acres of land that is a virtual oasis in a concrete jungle and there are so many parts of the park that can either offer a romantic stroll or a rollerblading adventure, whatever floats your boat.
You can often find a spot to yourself if you are prepared to stray off the beaten path a bit and it is amazing to find a moment of tranquillity in such a vibrant and fast-moving city.
If fresh air and parks are your thing, try visiting Cloisters & Fort Tyron Park which feels like a different Manhattan altogether or visit the High Line, which is a linear park built on an elevated part of an old New York Central Railroad spur and is a best-kept secret from many tourists that you can share with the locals.
Dumbo in New York
DUMBO is actually an acronym for Down Under the Manhattan Bridge Overpass and is an awesome part of Brooklyn that is well worth putting on your agenda, although there is not a Walt Disney character to be found despite the name.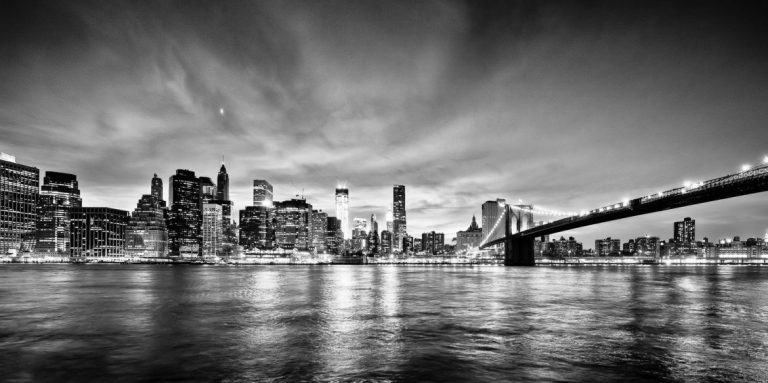 Try to get yourself in a spot in the city where you can explore places like Brooklyn, which is to some, the epitome of what makes New York such a special city.
Take a walk along the iconic Brooklyn Bridge and you will come to DUMBO, which is an area that is being rapidly transformed and regenerated and offers a real "local" experience of this great city and has several festivals and events going on at different times of the year.
The Morris-Jumel mansion
If you want to learn a bit of history about Manhattan that is not often imparted to most tourists who visit the Big Apple, pay a visit to the Morris-Jumel mansion.
This is the oldest house in Manhattan and is currently a museum which reveals a somewhat sordid but highly interesting past that involves ghosts and even vice-presidents, as well as being a brilliant example of Palladian architecture, which is well worth visiting to find out the story it has to tell about its past.
Semi-hidden dining experience
If you want a dining experience that is definitely different to the usual tourist hot-spots, check out a restaurant in Manhattan called El Sabroso, if you can find it.
It is easy to walk past the hard-to-spot entrance which resembles a regular freight entrance, but beyond the nondescript steel door lies a Latin-American dining experience which New Yorkers often like to keep to themselves, but don't mind sharing if you manage to find it.
Roosevelt Island
This is Manhattan's other island and well worth taking the time to explore whilst the majority of tourists mingle with each other along the famous avenues nearby.
You can reach Roosevelt Island by cable lift, which is an adventure in itself and you will find plenty of sights to take in whilst enjoying a slightly more alternative view of this great city.
If you are prepared to explore NYC's less beaten paths with some of these destinations, you will be rewarded with an experience that gives you some more unusual talking points that go beyond the Statue of Liberty.