Every weekend I go to different places across Holland in search of Dutch heritage, culture and traditions.
I finally made it to Zuiderzeemuseum where I spent an amazing day with a bunch of great people. It is a place that will simply take your breath away and make you feel relaxed – definitely worth adding it to your bucket list.
Zuiderzeemuseum is a place with a rich history.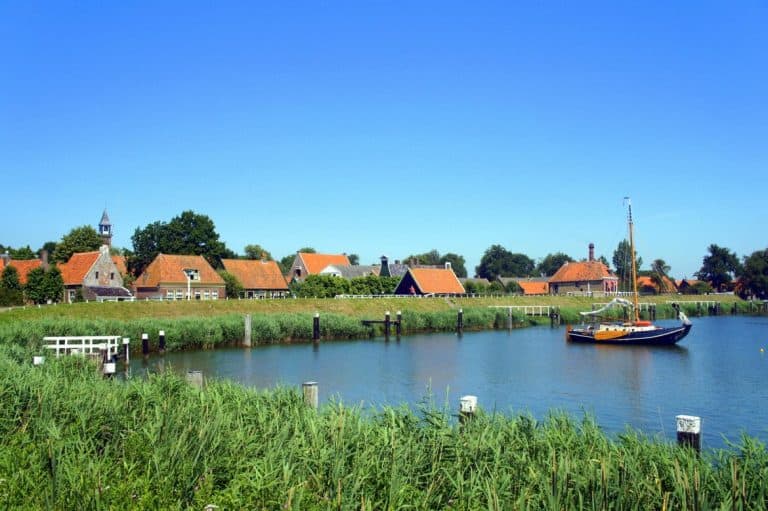 It revives the stories of people who once lived on the shores of the Zuiderzee.
Every visitor is able to experience everyday life around the Zuiderzee.
The Zuiderzee Museum is oriented toward the history, the current situation and the future of this area. It focuses upon the themes of water, crafts and communities.
The whole story is visualized in the Outdoor Museum with historical buildings, and in the Indoor Museum.
Pro tip: you can get your ticket in advance, as they tend to sell out.
The Museum ferry carries visitors across the IJsselmeer to the Outdoor Museum where everyone can walk through history.
The Indoor Museum is the treasure chamber of the Zuiderzee.
Temporary exhibitions display the rich collection of the Museum such as Journey around the Zuiderzee.
There is a great collection of objects and houses – the collection of modern and present-day expressions of art and culture of the Zuiderzee region.
You can see how the past and present blend together in the collections.
In short, discovering the Indoor and Outdoor Museum is a great experience!
Would you visit the place when on your trip in Holland?