Last month, me and Cez headed to Hong Kong to meet up with fellow travel bloggers – Audrey of That Backpacker and Sam of Nomadic Samuel. We met at the Central Station from where we walked to Audrey's favorite Dim Sum restaurant called Dim Sum Square where I had one of the best food in Hong Kong.
The Restaurant
The restaurant Dim Sum Square (聚點坊) is located at 88 Jervois St, Sheung Wan in Hong Kong. It is a very small but cozy place where you can get a great variety of dim sum dishes, freshly prepared in a few minutes.
Once you sit down at your table, there is a menu in front of you from where you can order your dim sum. The menu is written both in English and Cantonese so you will not have any problems reading it. There are also pictures of food attached so you can see what you are ordering.
You will be given a clean bowl, teaspoon and a pair of chopsticks. While waiting for your order to be processed, you can have a cup of hot tea which is free of charge. The restaurant has some great reviews on the Internet. It is considered as "Everyone's favorite place for dim sum in da hood". We need to agree with that. Dim Sum restaurants are not opened during night hours, but this one serves all the dishes all day long. Food is excellent, if you haven't tried dim sum, it's very accessible but also includes more adventurous dishes. E.g. From pork dumplings to chicken feet.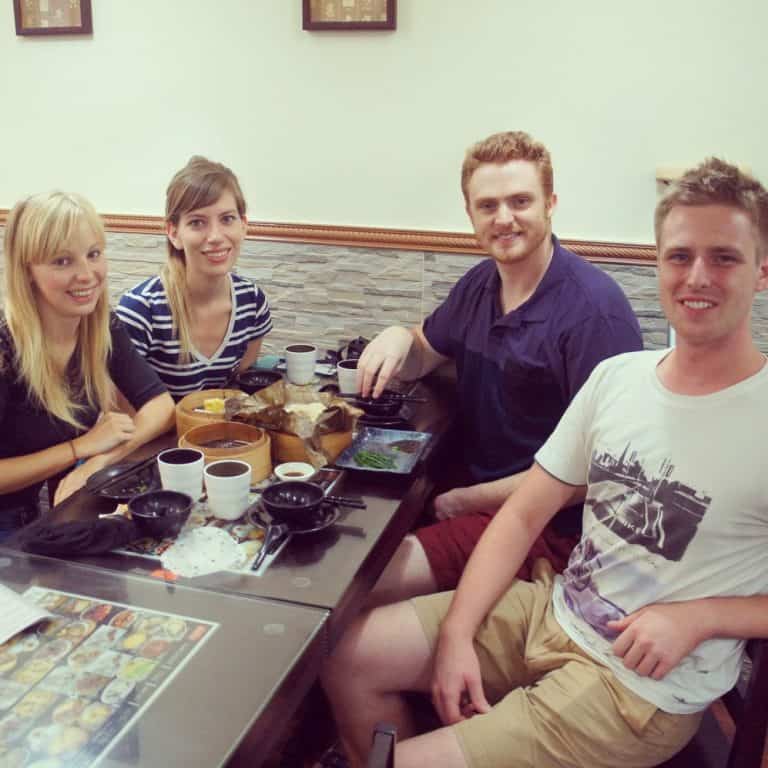 What is Dim Sum?
Dim sum (點心) literally meaning "touch the heart", are small, bite-sized portions of food that are often served in traditional bamboo steamer baskets. Dim sum is often served in three pieces (never four because this number brings bad luck). The food can be cooked, steamed, fried, baked with shrimp, chicken with pine nuts, spinach and mushrooms or vegetables and rice noodles. Some dishes contain broccoli, fried eggplant, bamboo shoots topped with sticky sauce. The selection of food can give you a real headache. If you don't know what to order, you can follow our recommendation and check Sam's Guide to Eating Dim Sum out.
The Menu and Prices
This dim sum restaurant is very affordable. It costed us around HKD130 which is about $16 to feed 4 people (about 8-10 dishes). Every dish is no more than $2 so you can order plenty of them and try a little of everything.
Shrimp Dumplings (Har Gow/虾饺)
They are made with shrimp and wrapped with a translucent skin. When you bite into it, you can feel its softness. There are usually two types of filling you would find in har gow: a lump of shrimp meat usually with mince size pieces of bamboo and minced shrimp combined with either bamboo or water chestnut.
Pork and Shrimp Dumplings (Siu Mai/燒賣)
It is traditionally made with pork and shrimp. The wrapping is a very thin, round sheet of unleavened dough, with a pleat border. There is only one kind of filling, which mainly consists of chopped or minced mutton, scallion and ginger.
Chicken Feet Dim Sum
The chicken feet are very crispy, little bit spicy and so yummy! There isn't any meat on the phoenix claws, you're basically eating the skin and softened cartilage. The gelatinous pectin filled bites is what makes this dish extremely tasty leaving a piling of little bones on your plate as a trophy of your courageous dim sum domination.
We have also heard that crispy BBQ pork bun tastes like magic so don't miss it!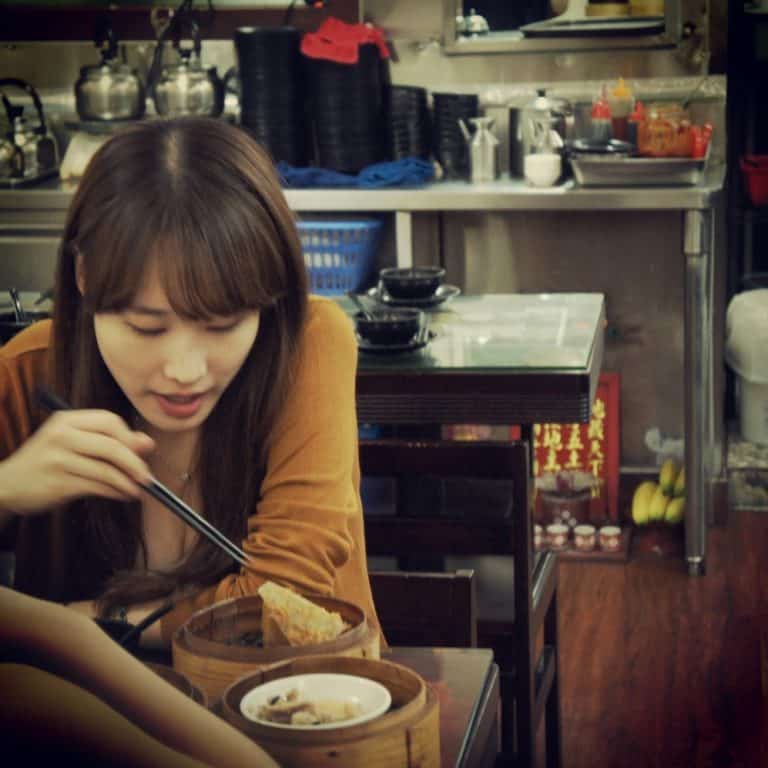 Have you ever tried Dim Sum in Hong Kong? What was your favorite?