Writer Samuel Johnson said, "by seeing London, I have seen as much of life as the world can show." He might have been slightly biased coming from England (and writing in the 18th Century not too familiar with what goes on in Bangkok at night). Still, he's not far wrong and London has always been a capital city filled with rich delights, sights, and sounds, where you can usually find what you want when you want it – no matter the hands on the clock.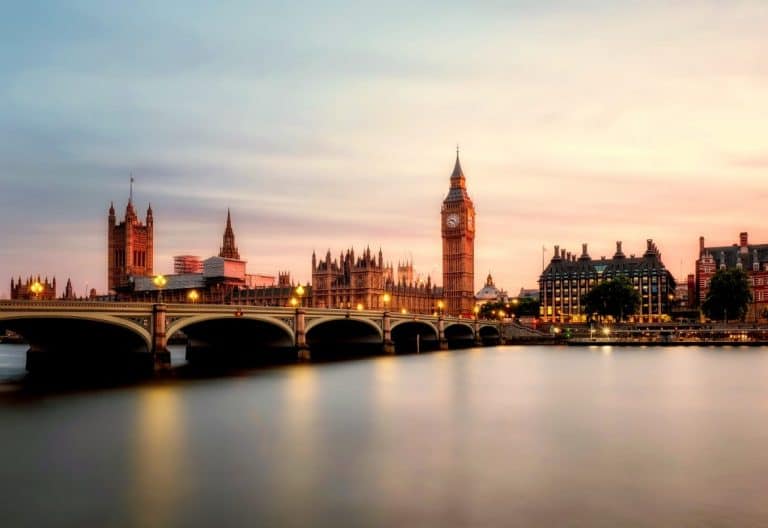 Top London Attractions at Night
The Big Smoke
Interestingly, London is second only to the provocative Thai capital as the most visited city in the world (having just lost the number one spot). Some 16 million tourists descend on "the big smoke" every year and those people are all looking for fun things to do. As you might expect, London has it in abundance.
And like any world-city worth its salt, it offers much when the sun goes down and the people come out to play. Here then, are 20 + things to see and do in London in the evening or at night.
If you're looking for a solid London itinerary, here's a 3 Day London Itinerary for you!
Finding Your Way Around
Before we dive right in, we've included a handy Google map of all the main attractions listed here. However, please note for the likes of pubs, clubs and restaurants etcetera, there are simply far too many to pin – so you're just going to have to sniff those out on your own!

West End Musicals and Theater
Love them or hate them, there's no doubt that musicals are enormously popular, particularly when in their territory of London's West End or Broadway in New York. Remember the amount of people who visit London? Well, the Society of London Theater claim that 15 million bums were on auditorium seats in 2017. While we're not saying that every tourist who visits the city goes to a show – there's a tremendous amount of them that do!
Musicals like The Lion King, Wicked, Les Misérables and the Phantom of the Opera have been mesmerising audiences for decades, with the cream of film and theater acting talent regularly adding their own box-office clout. If you're not a fan of musicals, don't miss some of the world's best cutting-edge theater, and you might see a global superstar doing what they do best. For many, the highlight of a visit to London is grabbing a ticket to one of these timeless spectacles. Don't miss it.
Sightseeing the Lights
London, like Paris, is famous for its lights at night and there's no better way to see them than an evening stroll through the city. It's particularly stunning at Christmas time when scores of fluorescent bulbs illuminate the streets, but you don't need to just visit then to experience the magic and charm of London when her lights are on.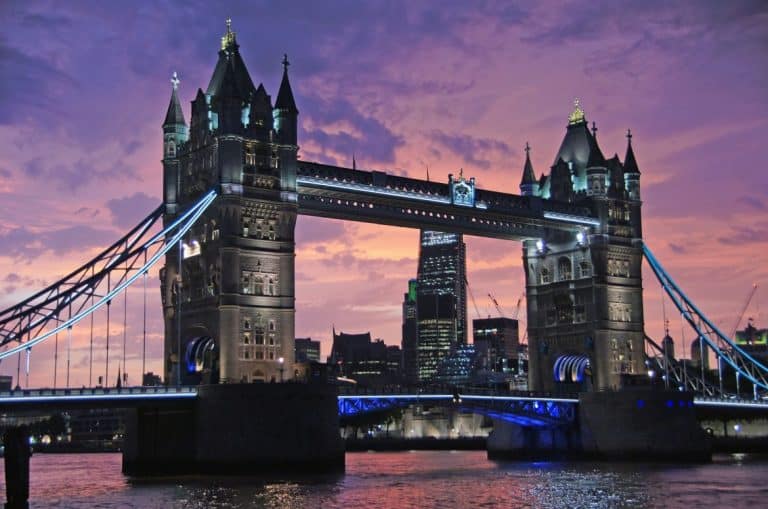 World-famous sights such as the Houses of Parliament, Piccadilly Circus, Tower Bridge, and St Paul's Cathedral are all spectacularly lit up at night, and you'll find no shortage of great walking tours to guide you around them. Just don't forget your camera's tripod for taking those truly stunning twilight photographs.
Famous Pubs, Bars, and Clubs
London's nightlife is up there with the finest in the world, with some of the best pubs, bars, and clubs you could possibly hope to find. From beautiful, ye olde worlde style taverns to avant-garde, swankiness, this city has an establishment to cater for every taste.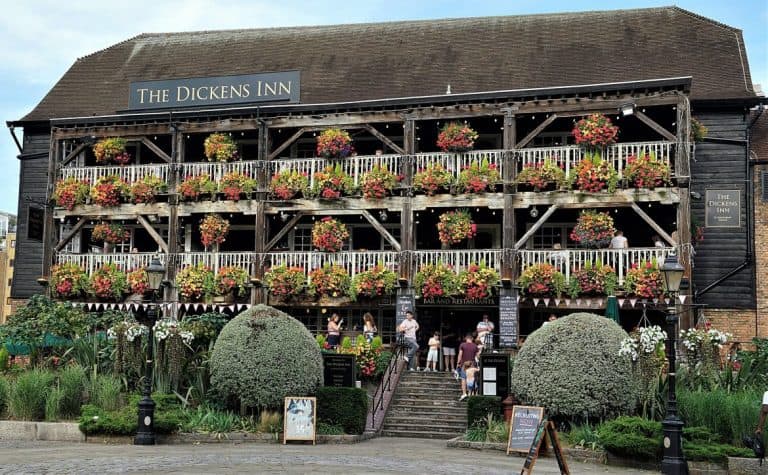 If you're that way inclined, you can even do specially designed London pub tours to make sure you don't miss out on all the best ones – because your head will be spinning from more than a pint of ale with how many there are. And when you've had your fill of the vintage and traditional, hit up some of the best dance clubs on the planet and cut some rug until the early hours.
Comedy/Stand Up
Rattle off a list of British comedians and you've got a who's who of the funniest people ever to grace a comedy stage – and they all started somewhere. The comedy circuit in London is extremely popular for international funny people and a great choice for an alternative night out. You've more than half a chance at catching tomorrow's stars before they make it big.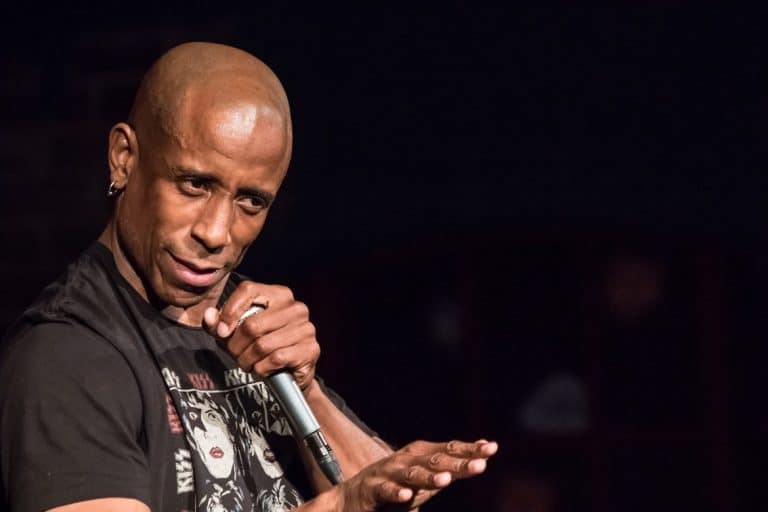 And the beauty of it is, you'll find many gigs for free! Check Time Out for listings or remember that google is your friend for finding who's playing where. Just be ready to have your side's split!
Gigs, Gigs, and More Gigs
The UK is home to the finest music scene in the world and this is reflected in the sheer amount of live performances you can see across the country week in week out. London has more than its fair share of music gigs available every night, where you can catch all the legends or the next big thing.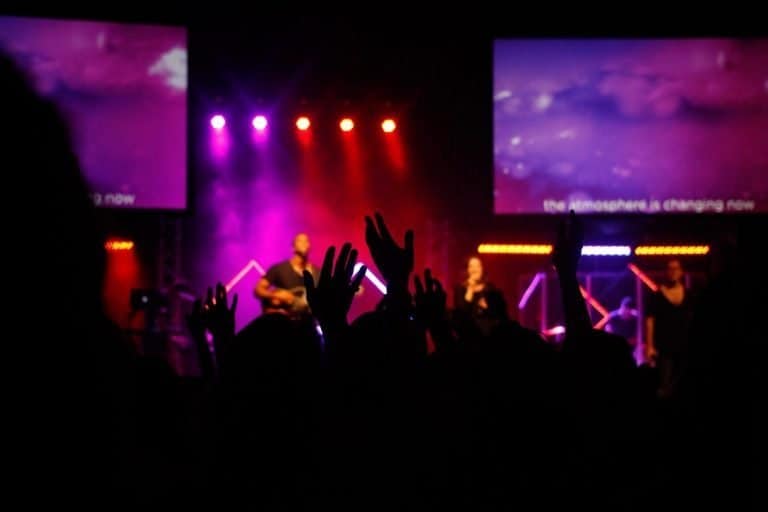 And while you're at it, why not take in the famous history and sites by doing a rock and roll music tour? One of the best ways to truly immerse yourself in the experience and one for true music aficionados everywhere – especially if you're fans of the Beatles and the Rolling Stones.
The Tower of London – Ceremony of the Keys
Visiting the crown jewels is always a highlight for tourists coming to London, many of whom flock here to enjoy the history of the British Royal family. The infamous Tower of London is forever synonymous with that history, with a brutal and bloody past that makes it an exciting and educational attraction – especially at night.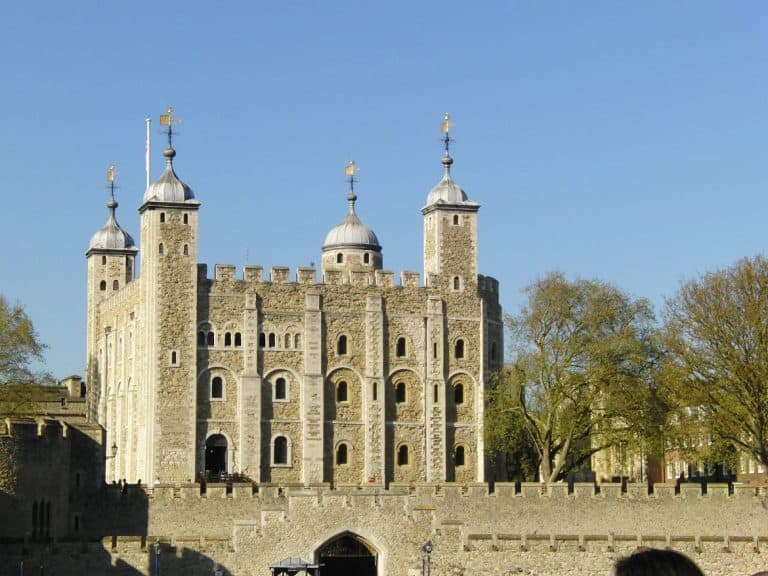 The Ceremony of the Keys is the oldest military ceremony in the world, dating back to the middle ages. It starts at exactly 21.53 every night, where the guards perform a fascinating interaction to ensure the keys are kept safe until the morning. It's totally free, but only 40-50 tourists are allowed access to it, which means that it is nearly always sold out at least 12 months in advance. Remember to book ahead!
The London Eye
When the London Eye opened to the public back in the year 2000 it was the world's tallest Ferris wheel. Now ranking number three, it's still the tallest in Europe, and one of London's premier tourist attractions. As you might expect, you'll get some of the best views of the capital from here.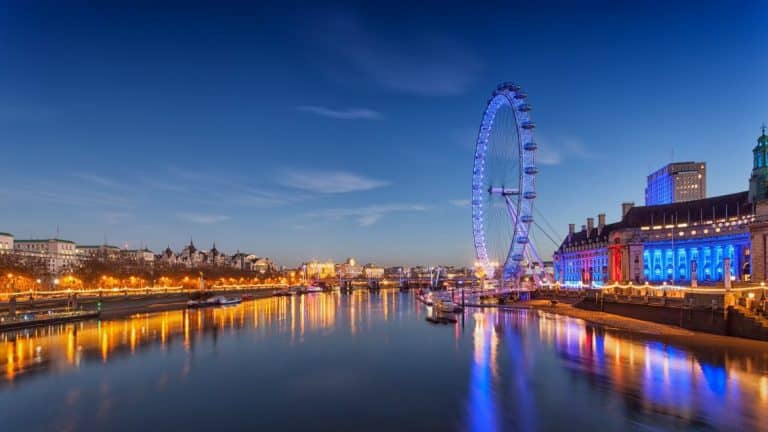 Both it and surrounding docks on the river Thames light up beautifully at night – and it's well worth it to get your ticket in advance to beat the queues. The London Eye features regularly in popular culture and it's a landmark you really shouldn't miss when visiting the city. Providing you have a head for heights of course!
Late-Night London Museums
Have you ever seen the movie Night at the Museum? That could very well happen in London town! While the exhibits might not literally come to life, there's plenty of opportunity for seeing some of the city's best museums with late opening times offering something to keep all the family happy.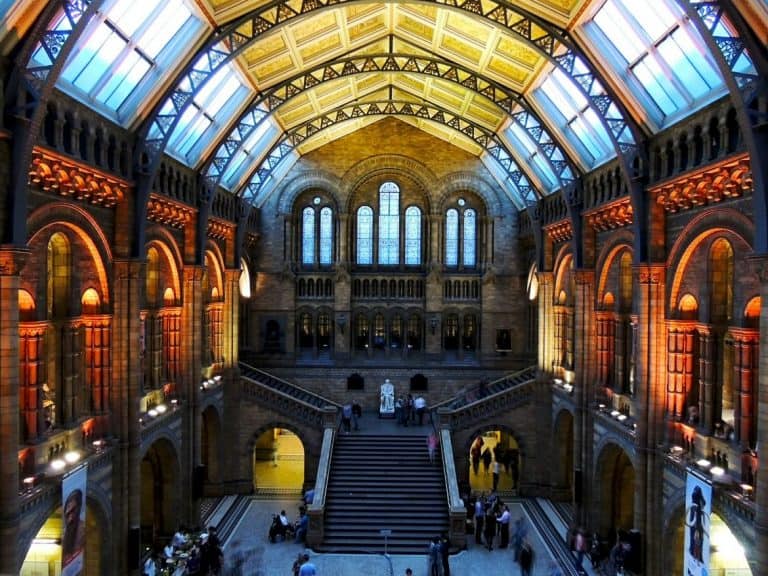 Museums like the Tate Modern, British Museum and Transport Museum regularly stay open well into the evening to give everyone the chance of enjoying the exhibitions, while some like the Natural History Museum (pictured above) even have sleepover events where you can stay the whole night! Perhaps the Tyrannosaurus Rex does come alive when nobody's watching!
A River Thames Cruise
The River Thames is the iconic body of water that flows through the heart of London, inspiring a catalogue of stories, shaping history and defining a city. It's fondly regarded in these parts, and what better way to see it than taking in a sunset cruise?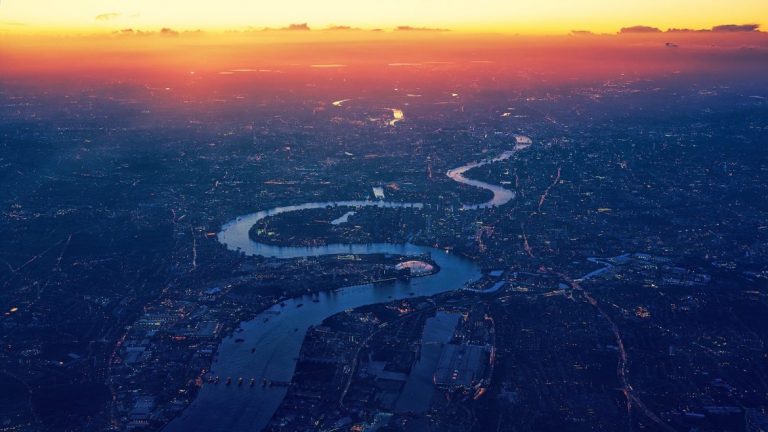 Enjoy a glass (or two) of bubbly as you float down this world-famous river, passing all the major landmarks along the way. It's surely one of the best ways to see the city at a leisurely pace from a unique vantage point, perfect for treating a loved one.
Jack the Ripper/Ghost Tour
England – and the UK in general – is one of the most haunted places on earth, and as such, the popularity of ghost walks and tours has skyrocketed. London is in the very thick of it, with the capital having more than its fair share of ghostly goings on. It's not for the faint of heart, that's for sure!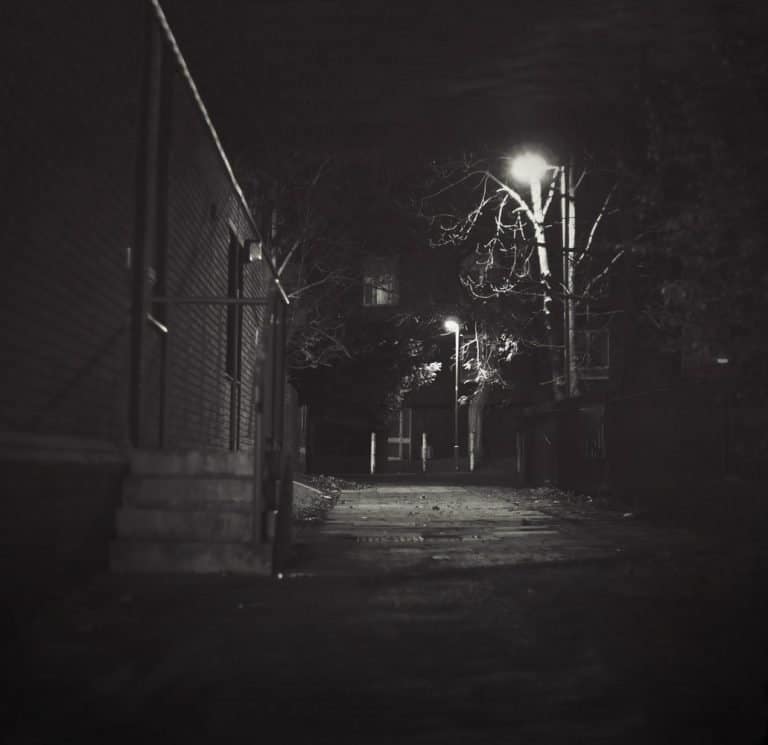 But of all the tales coming out of the capital, perhaps the most infamous is that of Jack the Ripper – the Whitechapel murderer who was never found. He terrorised the city back in 1888, and he still does to this day, as you can "enjoy" a spine-tingling tour through the streets of his old stomping ground. Just don't look behind you!
The Sky Garden
While not nearly being close to having the skyscrapers of other world cities such as New York or Hong Kong, London certainly has some distinctive ones. 20 Fenchurch Street is one such architectural construction, known affectionately by locals as "the walkie-talkie."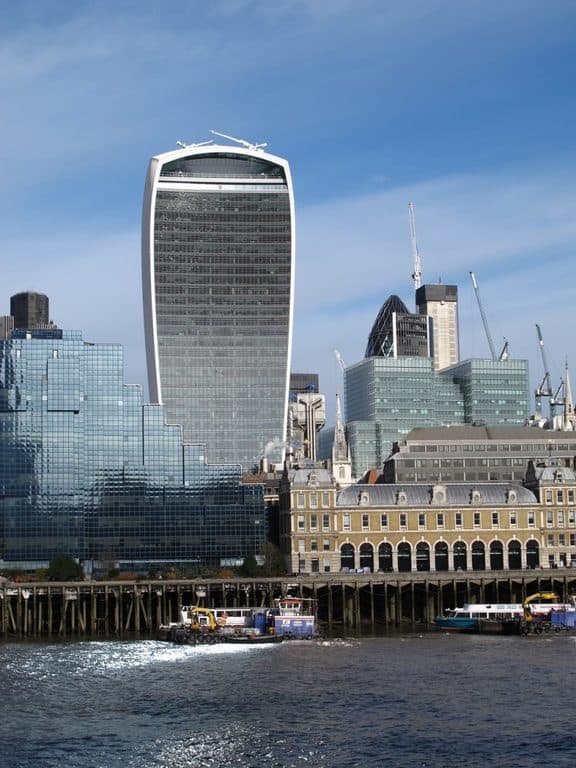 One of the most interesting things about it is that it has a beautiful, three-floor sky garden with stunning views over the city. It all lights up rather charmingly at night and being the 6th tallest building in the city, it will give you unrivalled views as London sprawls out below you. Sunrise yoga is also extremely popular too!
Visit Shakespeare's Globe
"All the world's a stage," quoted Shakespeare in his play As You Like It, and you'd be mad to miss one of the most beautiful and iconic stages in the world while visiting London. Shakespeare's Globe is a faithful reconstruction of the bard's 16th-century theater, and seeing a performance here is a must for anyone who is a fan of the "upstart crow."
The theater has a repertoire of seasonal work and has been playing to delighted audiences since it opened in 1997. Catch a mesmerising, candle-lit performance of Hamlet, Macbeth, and co if you can, but there's still plenty to see and do when no shows are scheduled.
Late-Night London Shopping
Just as tempting as visiting a city's tourist attractions is visiting its shopping districts, particularly if you happen to be in one of the fashion hot-spots of the world. London is no stranger to style and high-end couture, and you can soak it all up by exploring any number of shopping streets in the capital.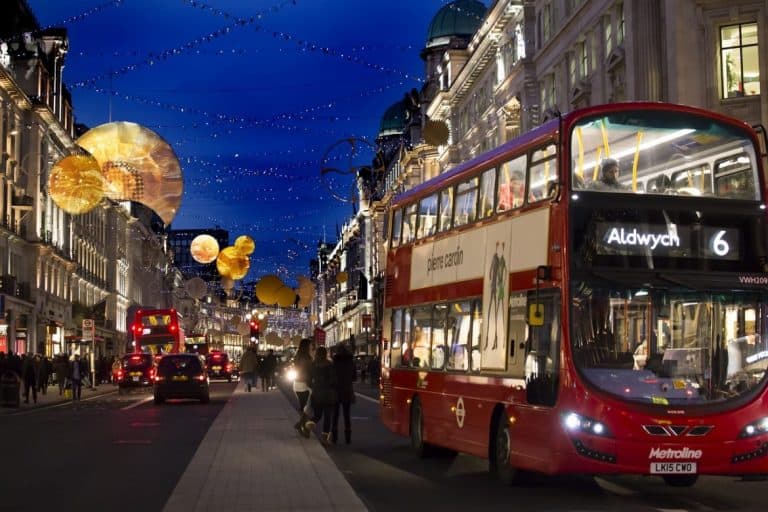 Oxford Street, Regent Street, Bond Street, and Mayfair have become by-words for shopping excellence, but there are literally hundreds of locations to choose from for a spree at night. And if your legs can't carry you anymore and you've shopped until you've dropped, try a chauffeur driven experience to help you carry those bags instead. You can thank us later.
Night Bus Tour
It might not be the night bus of Harry Potter fame (although London does have a number of attractions to keep wizards happy), but taking an open-top bus around the sights is a wonderful way to spend an evening.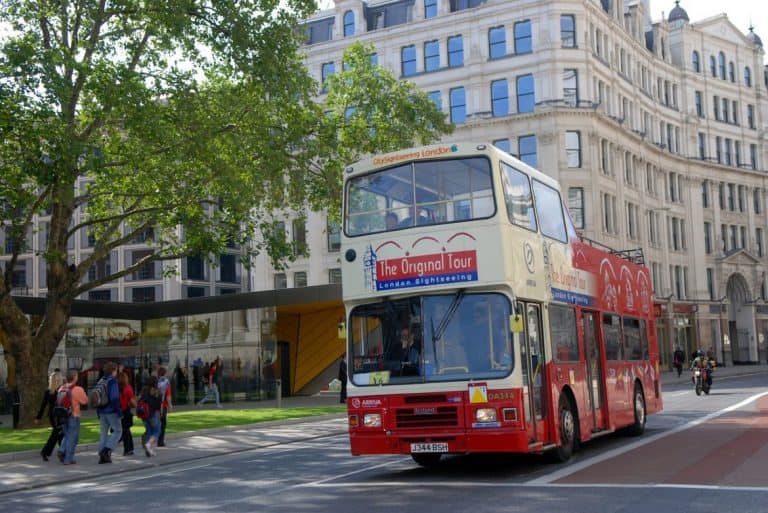 For just under two hours you can enjoy views that you wouldn't get from a walking tour, all from the comfort of your seat. A professional guide is included as well as the option of listening in several different languages. May we suggest you wrap up warm though if sitting upstairs in winter – and be aware that the summer version is mainly conducted in daylight.
Observatory Stargazing
The longer nights bring the perfect opportunity to turn our gaze to the heavens and enjoy some celestial activity, and what better way to enjoy it than visiting one of London's famous observatories? Hampstead Observatory is open every Friday and Saturday night from the end of September to the beginning of April and it's free to enter. You'll learn a lot about the night sky from one of the centre's knowledgeable and keen volunteers.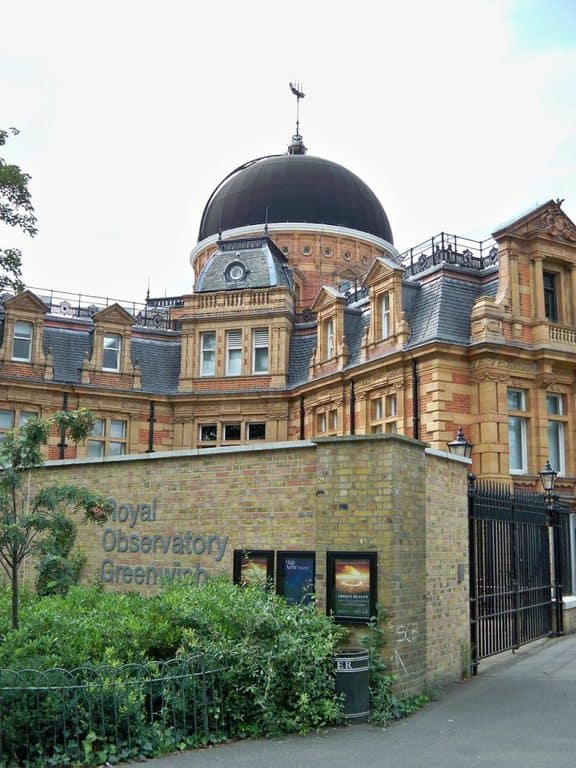 Alternatively, you can visit the Royal Observatory in Greenwich, which is located in a UNESCO world heritage site. There you can stand astride the Greenwich Meridian Line and be in the western and eastern hemispheres at the same time! Make sure to visit in the evening for stargazing experiences, astronomer talks and a planetarium show.
Dining Out/Chinatown/Late Markets
London is a foodie's paradise, with world-class, top quality wining and dining at thousands of restaurants and eateries scattered across the city. There's something to suit all tastes, but even if you don't find what you're looking for, why not visit one of the late-night markets and cook something up for yourself? You could even try a food tour to sample a little bit of everything.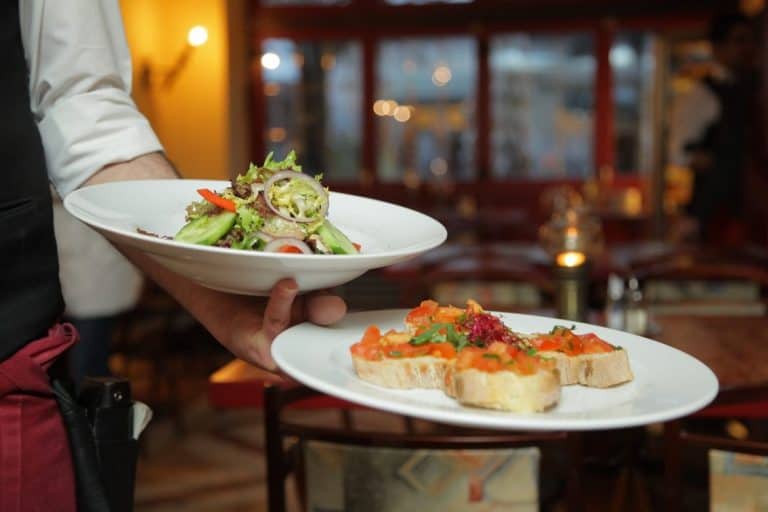 Alternatively, take in the sights, sounds, and smells of London's Chinatown. Fine east Asian cooking and experiences await right in the heart of the city and it's always a joy to visit the region at night – especially if there's a party going down.
The Shard City View
The Shard is London's newest addition to its skyline, completed in 2012 making it the tallest building in the UK. Its 95 stories are shaped into a giant shard of glass, and you can enjoy the spectacular, panoramic views from the 72nd floor during the day or at night.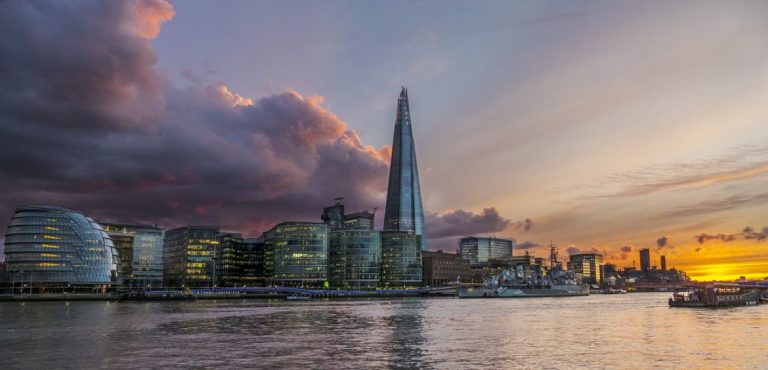 If you're feeling particularly brave, you can even venture out onto the open-air viewing platform – which is the highest in Europe. There's also multimedia exhibits and knowledgeable staff on hand to inform you about the London skyline. A great experience all round, but especially magical in the evening.
Late Debate at the Houses of Parliament
One of the most famous buildings in the world, the UK Houses of Parliament is a London icon, not least for the stunning Big-Ben tower and clock. But did you know you can sit in on debates in the public gallery? MPs often work late into the night, and it's possible to catch them having an argument or two about current affairs.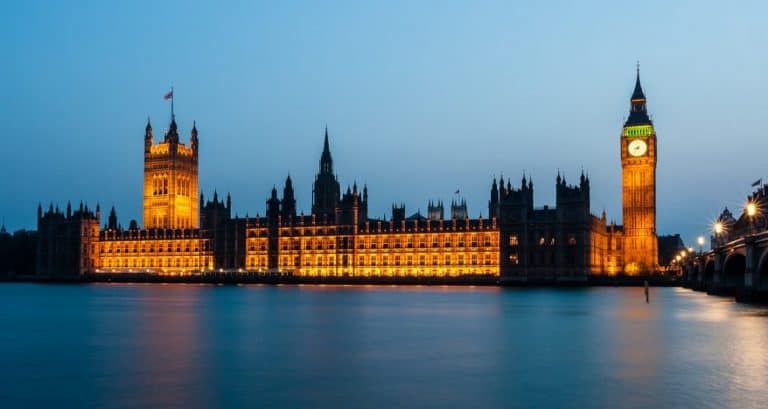 Of course, you can never be sure what they're going to be talking about, so it could be sleep-inducing monotony, but it's still a great alternative attraction at such a revered and historic seat. Don't forget you can also visit in the day with a guided tour should you prefer.
Bat Tour
Visiting Kensington Gardens and Hyde Park is a wonderful way to spend an afternoon (or any London park for that matter) particularly if the weather is fine. But there's an increasingly popular activity that has been garnering positive press for members of the order Chiroptera. That's a fancy name for bats, and you can see them if you attend one of the Royal Park's Bat Walks.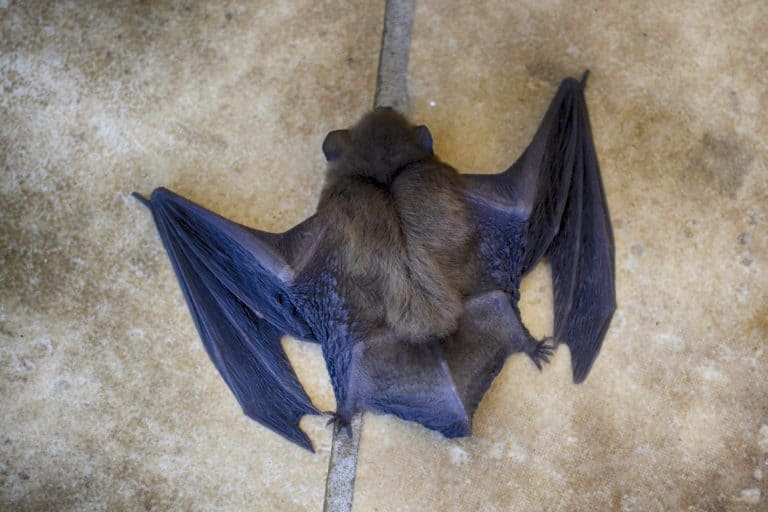 Bats get a bad rep, but with the help of a guide, some of the negative myths will be dispensed with as you use "bat-detectors" to locate and study the creatures. Other nocturnal animals might well make themselves known too, but if you're not happy with that and a big scaredy-pants – you can always just visit the London Zoo during the day – which is the oldest of its kind in the world.
Become a TV Show Audience Member
The UK is home to some extremely popular TV shows, including the likes of the Voice and the X-Factor, the Graham Norton Show and comedy options Live at the Apollo, Q.I, Mock the Week and Never Mind the Buzzcocks. Plus loads more besides.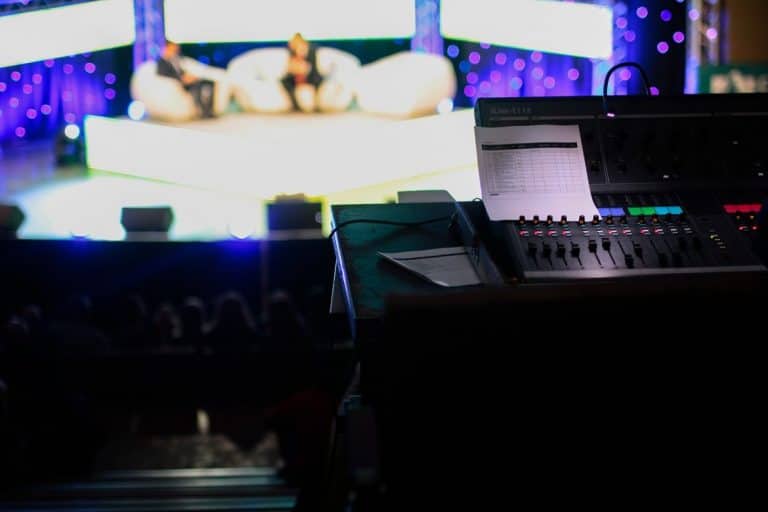 Whatever your preference, if you book in advance you just might be able to score some tickets to your favorite TV show. And the best thing about it is – they're usually free! Failing that, you can join millions of people each year who enjoy one of London's many film tours, with Harry Potter easily being the biggest draw.
Late Night Madame Tussauds
The world-famous waxwork museum needs little introduction and no visit to the capital is complete without seeing the incredible life-like sculptures of people in the public eye. It's been drawing in the crowds for over 200 years, constantly evolving and adding new exhibits and experiences. But while it usually closes in the afternoon, late-night Madame Tussauds is also a thing – an adults-only evening that's guaranteed to be loads of fun.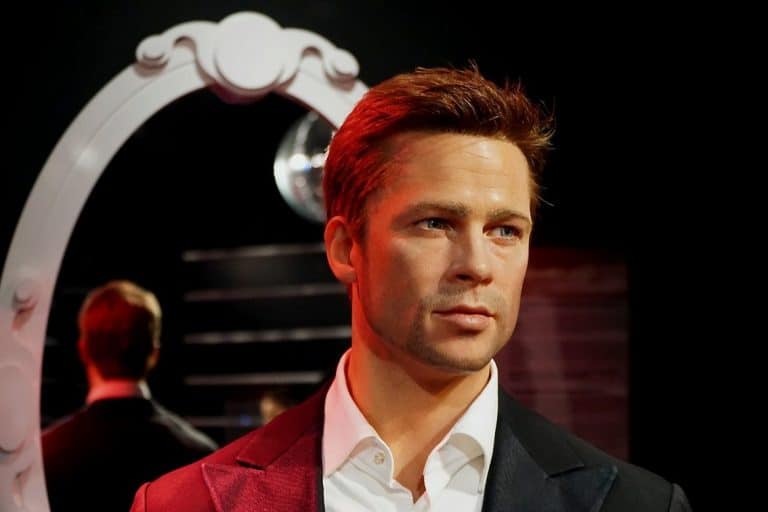 Rub shoulders with the Queen of England, meet a galaxy of Star Wars characters or give Donald Trump a piece of your mind. You'll need to book in advance and check dates, but a late-night with a bunch of life-like wax figures couldn't possibly go wrong!
Where to stay in London
To see all of these best attractions in London, you need to find a right place to stay. To do so, use the search bar on the map below that will bring you to any location and help you find accommodation that is nearby good restaurants, shopping malls and touristic spots.
London Calling…
"A bad day in London is still better than a good day anywhere else," said an unknown author, and we're sure that with these sights and attractions, you'll also have a good night there too. This barely scratches the surface of what you can do in the UK capital, but they're arguably some of the best ways to spend an evening. You'll soon discover that London is everything you dreamed it would be.