Sri Lanka is a perfect place for budget travelers. You can easily survive here for less than $20 per day.
We have cheaply travelled to 3 places in Sri Lanka and would strongly recommend visiting them:
Galle called by many the "Living Time Capsule", where you will be taken back to the Dutch colonial era and blown away by its charm and beauty.
Pinnawala- the place where orphanage, nursery and captive breeding ground for wild Asian elephants are located, where you can touch elephants and find out a lot of information about their lives and environment.
Yala National Park– one of the largest national parks in the country where you are surrounded by plains, forests, lagoons, coastline, a diverse range of animals and an abundance of bird life.
All of these places are located in the Southern part of the country and they can be easily reached from Colombo by train or bus.
Galle on a budget
What to do :
Sea Turtle Hatchery (Habaraduwa)- you can find it along the Coastal Road and see the hatchery collect their eggs to protect them. Buy a mini Galle map to find the place and take a walk there (price:

Rs 200, $1.5

).
Visit Galle Fort where you can find many interesting Dutch-style buildings and churches (price: Rs

300, $2.3

).
Visit National Museum, Maritime Museum and Historical Museum during your trip to Galle Fort (price:

Rs 45, $0.3

).
Go to the Lighthouse, one of the oldest in Sri Lanka, built in 1848 (price:

Rs 35, $0.26

).
Go to the beach (free of charge).
Rent a bike as we did and go cycling around Galle (Rs 350, $2.70 per day).
Where to stay:
Fort Inn Guest House (Rs 1500, $12 per night in double room).
Where to eat:
Any street food would be good. There is a great variety of local fish shops, small seafood restaurants, junk food restaurants, where the prices vary between $0.5 to $3 per meal. You can try some samosas, chilli pizza and Sri Lankan dumplings as you go nearly everywhere.
Postcards from Galle
Pinnawala on a Budget
What to do:
Go for elephant riding (price: Rs 4000, $30 per person).
Visit Pinnawala Elephant Orphanage (price: Rs 2000, $15).
Watch elephants during their bath time (free of charge, but tourists are asked to leave a tip).
Photos with cobra ($15).
Where to stay:
We were hosted by a generous Sri Lankan family for free, but there were small cheap hostels for less than $10 per room per two.
Where to eat:
We did some shopping in a small shop located just in front of the Elephant Orphanage, but there were a few small restaurant around offering nearly the same prices. The street food was rarely available.
Postcards from Pinnawala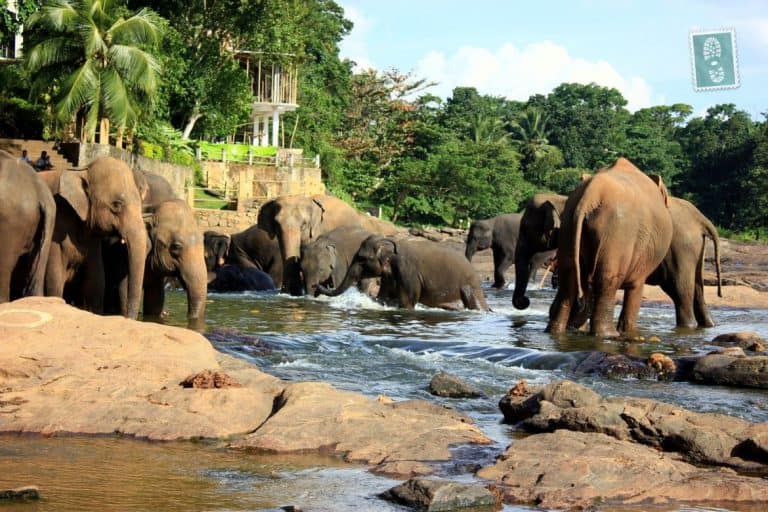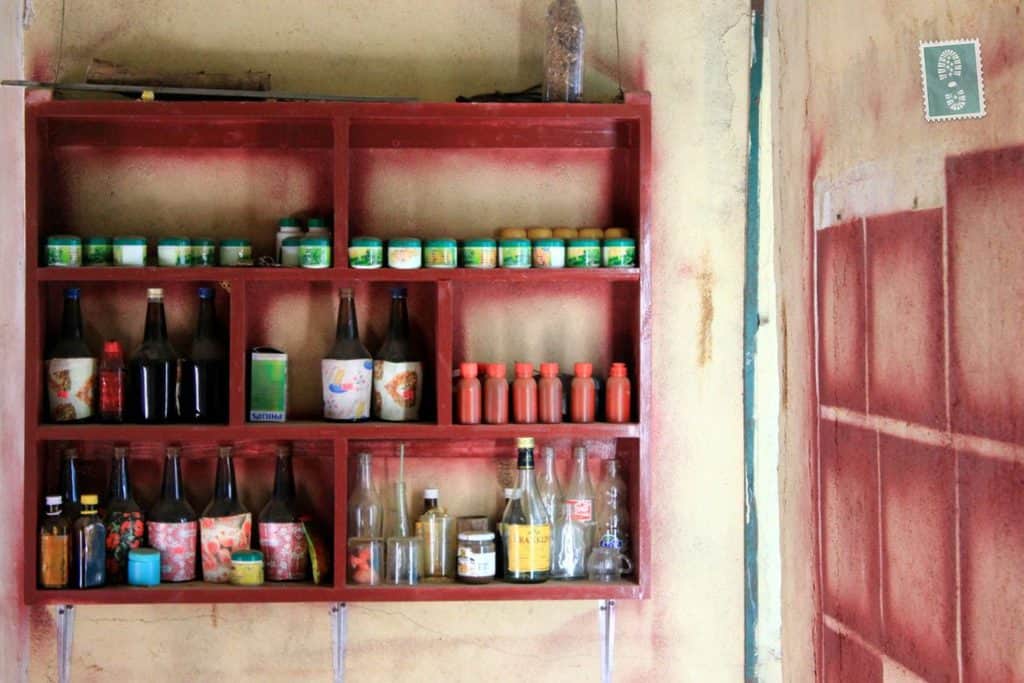 Yala National Park on a budget
It was very difficult for us to see the Yala National Park without spending much money. We were not able to go there on our own, so we had to pay for the trip $30 per person (jeep, entrance ticket to stay 5 hours in the park). We bargained, but the final price was still pretty high. We spent a night in one of the cheapest hostels, which name we don't remember unfortunately. We did shopping in a local supermarket to save some money.
Postcards from Yala
"Unknown" Beach
We were going to Colombo by bus when we suddenly saw a beautiful golden beach. We stopped the bus and we got out of it immediately. Unfortunately we don't know where it was exactly and what the proper name of the beach was, but we had a lovely time. Do you know this beach? If so, please type its name in one of the comments (we would really appreciate it).
What to do :
Sunbathing
Snorkeling (buy the equipment in the local shop, as renting is way too expensive)
Taking a walk across the beach
Where to stay:
We stayed in Colombo, this area would be too expensive, alternatively you can set up a tent and sleep on the beach.
Where to eat:
We bought the food in local supermarket to save some money.
Unfortunately, we couldn't find any street food there.
Postcards from the Beach
More photos in our gallery.
 What place would you pick up and go to :)?