It has been a long time since I posted my last blog note. The reason being, we were cycling all days long for the past 10 days with a little drink and food breaks in-between without accessing the Internet that much. We didn't work on eTramping.com at all at that time as we were too exhausted and we honestly didn't feel like blogging, facebooking or even tweeting. Believe me or not but even taking a photo was a challenge for us taking into account our average bike speed (15 km/ h), daily distance (120-120km/ day) and the weather conditions (+30-35C). But now, I am back to blogging and I have to catch up with pretty much everything what happened lately.
Yeah, the exhausted and sweaty girl in the photo below is me. This is how I looked at the end of each day of the exhausting biking. Still smiling though.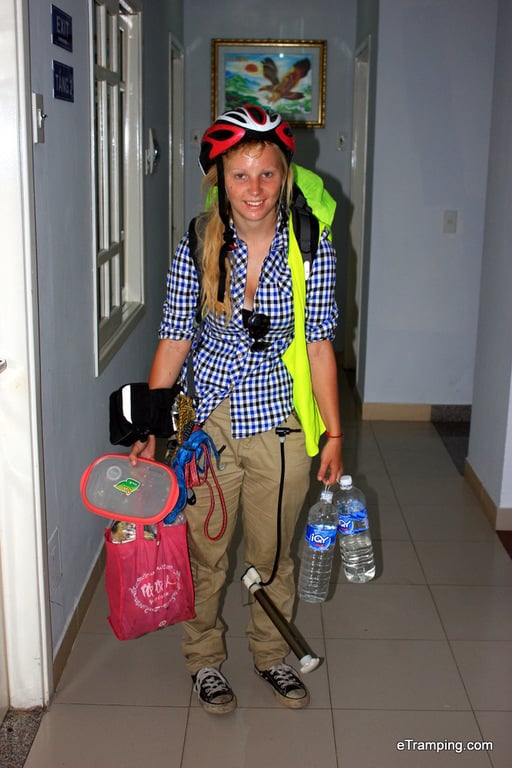 And a quick jump to my bed!
Hue—>Saigon
Being in Hue made us realize that we did not have much time left to finish our cycling before our visas expired plus biking went kinda exhausting and boring (at least for me) so I wanted to finish as soon as possible what we started and get to Saigon. For these reasons, we decided to make a great effort of biking 110 km each day without making any excuses and try to get to Saigon in less than two weeks. And you know what? We did it!
It was a long ride going mostly uphill. The scenery was beautiful. We passed by seaside, rivers, sometimes big cities but mostly villages.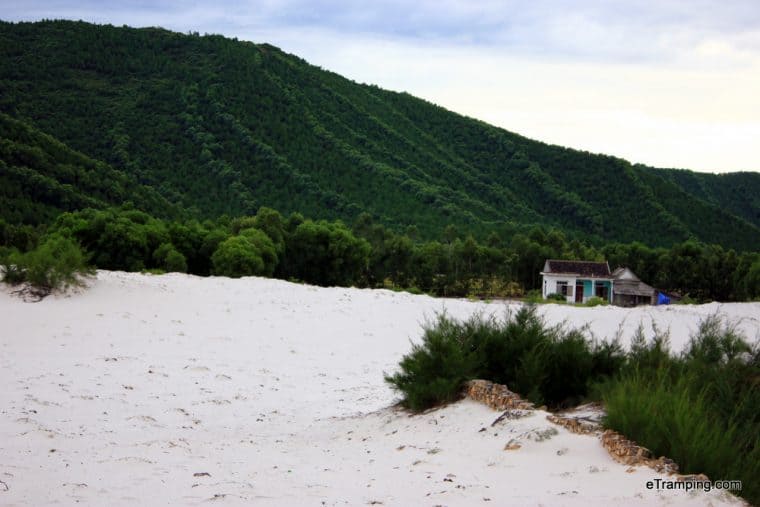 Getting accommodation in this part of the country was super easy. Vietnamese "Nha Nghi" (English "Guesthouse") were everywhere and the prices have not changed at all. We were still able to get a room for 2 for less than VND200.000 ($10). Once, we got a room which looked like a cow stable for $2 :-)!
We didn't want to be ripped off at restaurant every time we ordered some food so we cooked ourselves. We bought a stove and a pot so we could fry or boil our favourite vegetables, make a scrambled eggs in the morning and cook a lot of rice for a good price.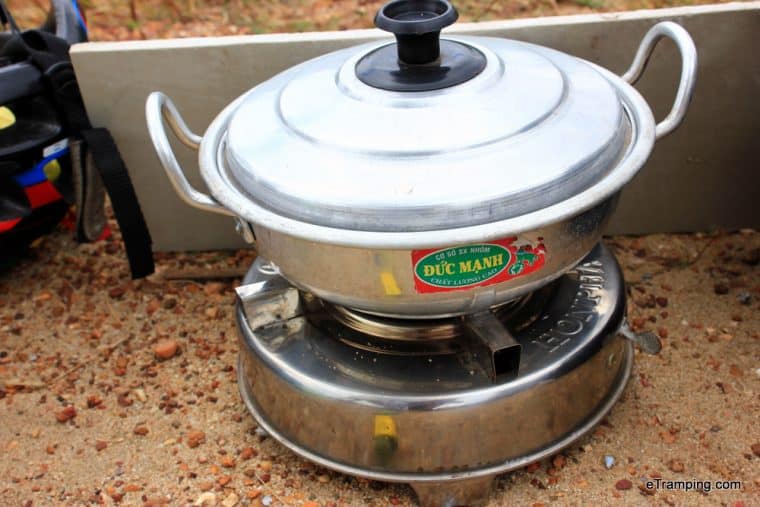 We cooked either outside or inside (before we left hotel) depending on the weather and our moods. When we cooked outside we made sure the area is not busy, there were not many people around and it was safe.
Cez was responsible for cooking the rice :)
And I made scrambled eggs and some veg :)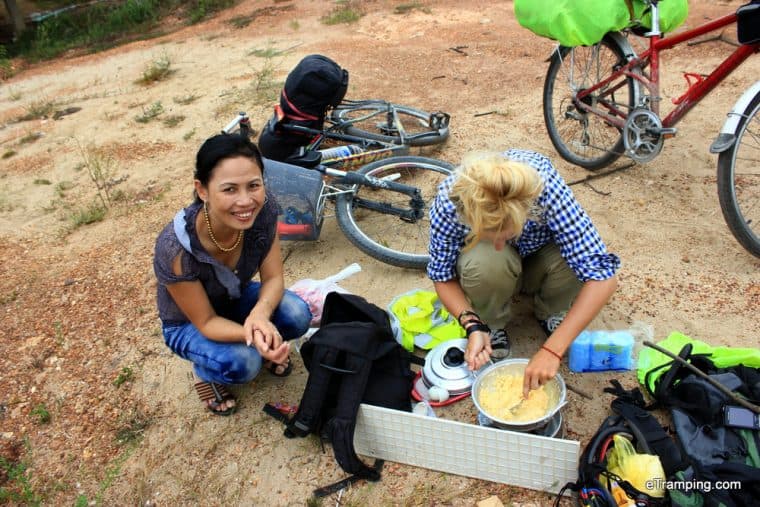 People, in comparison to North, were much friendlier and nicer, but we didn't trust them that much. Every time someone started talking to us, the first question we were asked was "How much are your bikes?" which sounded rather creepy to us. When it came to interactions with locals we were very careful. We also always watched our stuff and checked the pockets twice to make sure we have not lost any documents or money.
Welcome to Saigon!
Seeing the road sign "Ho Chi Minh" city was one of the best feelings ever! Relief, feeling proud and tired at the same time.
We made it!!!!!!!!!!!!!!!! HUUUUUUUUUUUUUUUURRRRRRRRRRAAAAAAAAAAAAAAAA! Over 2100 km in 42 days!!!!!!!!!!!!!!!!!!!!
The first thing we did, after taking a shower and getting some sleep, was going to a travel agency to book a tour to visit Mekong Delta. We left our bikes in the agency and went there with some other foreigners by bus. Actually being on a bus instead of riding a bike was much more pleasant and kinda weird too :).
That's us enjoying a boat ride in Mekong Delta (more to see and read in the next blog entry).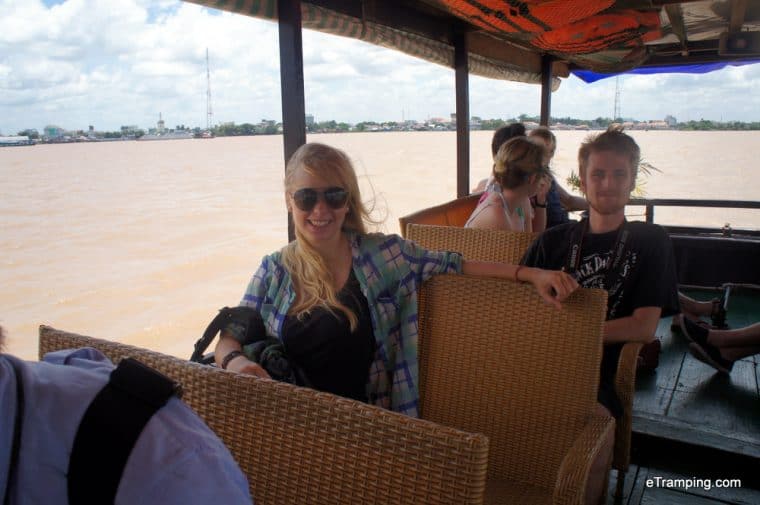 Now we need more rest and more fun!