Nestled in the Arabian Sea almost slap bang in the middle of the northern expanse that is the Indian Ocean, you'll find paradise. Many people might not actually be able to pinpoint this south Asian country, considering that it is one of the smallest on the continent in terms of area and population, but we were becoming increasingly excited for our trip there. Blink and you'll miss it – but the Maldives are not to be missed.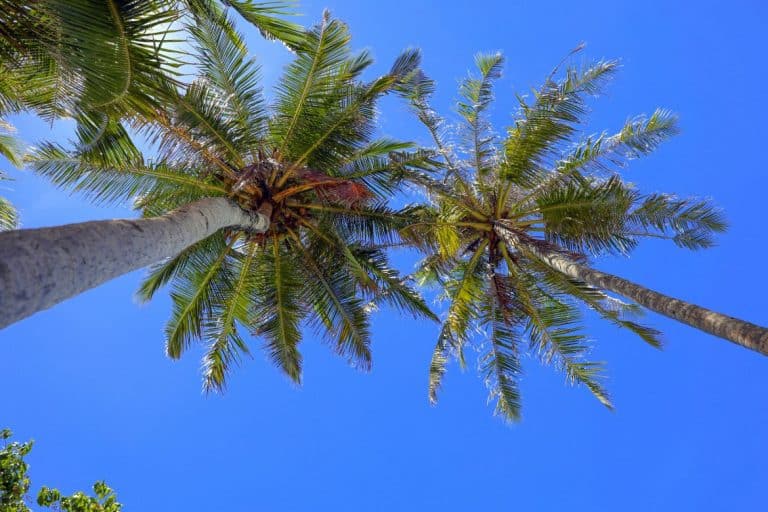 Here you'll find a veritable heaven on earth unless of course, you don't like the sun, the sand, or some of the clearest waters you're ever likely to see. Guess it's lucky that we do!
Perfect Temperature
As wheels touched down on our flight from Kuala Lumpur, the temperature was glorious. Not that uncomfortable heat that sticks your clothes to you, but with a cool breeze sweeping through and arriving at the tail end of a rainstorm – the air was perfect. It went on to rain only twice more during our stay – and on both occasions in the evening/during the night – so we were extremely lucky weather-wise. But sun-tan lotion is a must – especially for our sensitive Polish skin!
Upon arrival at 8.30 pm, we were picked up on the dot by Maaif– who is an employee with Canopus Retreats – our home for our stay. Now, we'd been picked up from airports before, but never with such courtesy and professionalism. This boded well for our stay here and really impressed us, as he beamed his welcome and guided us out of the airport and onto a boat.
You're going to have a hard time navigating all 26 atolls that make up the Maldives without a boat – that's for sure.
What is an Atoll?
And speaking of atolls – a short geography lesson. An atoll is a ring-shaped coral reef, island or islet that surrounds a body of water called a lagoon. The Maldives are a chain of these atolls that stretch from the difficult to pronounce Ihavandhippolhu Atoll in the North, to the Addu City in the south. In the middle of this lies Malé, the capital of the Maldives, largest of the islands and home to most of the population of the country.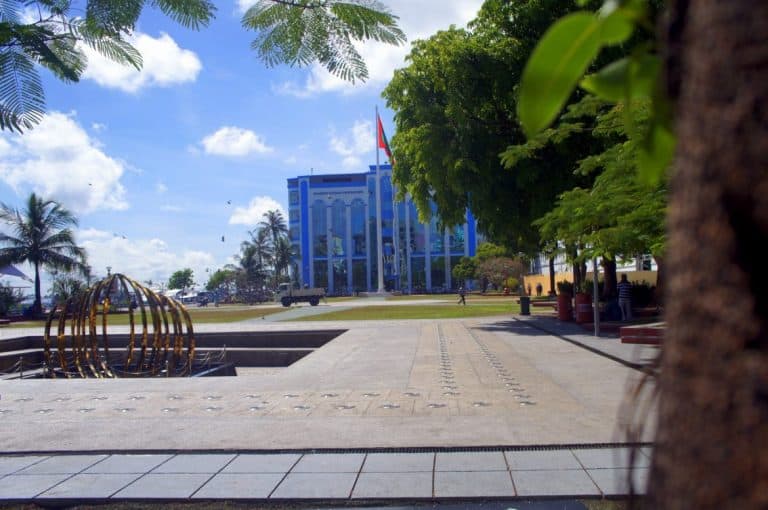 Often referred to as King's Island because of its location, this is the central hub where most of the tourists and travelers pass through to reach the real beauty of the region.
Hospitality
In spite of the small size of the largest island in the Maldives (it's around 1.2 km by 2.4 km), we discovered that Maldivians don't like to walk, and found ourselves in the back of a taxi instead, making our way to a guesthouse for the first night. We could have walked it in ten minutes, but Maldivian hospitality extends to ensuring guests are extremely comfortable – even in the back of a taxi.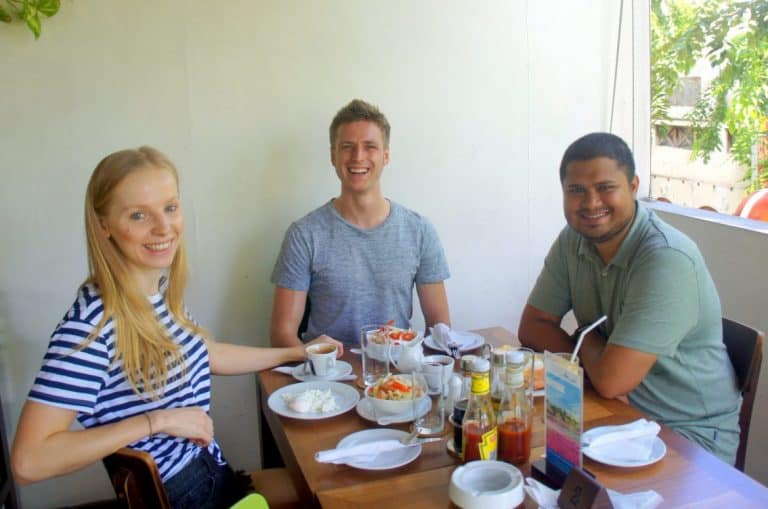 Although our first night's accommodation was not actually owned by Canopus Retreats, it was nevertheless very comfortable, and with no boats departing to Thulusdhoo Island until the next day, this was where we rested our heads for the night.
Meet Afrah – Our Maldivian Host
As you know, we're extremely passionate about staying fit while traveling, so we were up bright and early to get in a jog, and then visit the local port and a market. Then we were met by Afrah – the Managing Director of Canopus Retreats. Once again we were taken aback by the hospitality, as Afrah was an extremely busy man, but still managed to take time out of his packed schedule to meet us.
He took us to the Seagull Café – which is a popular eatery in town and, over a continental breakfast and amazing coffee (and you know how much we love coffee), we got to know our host.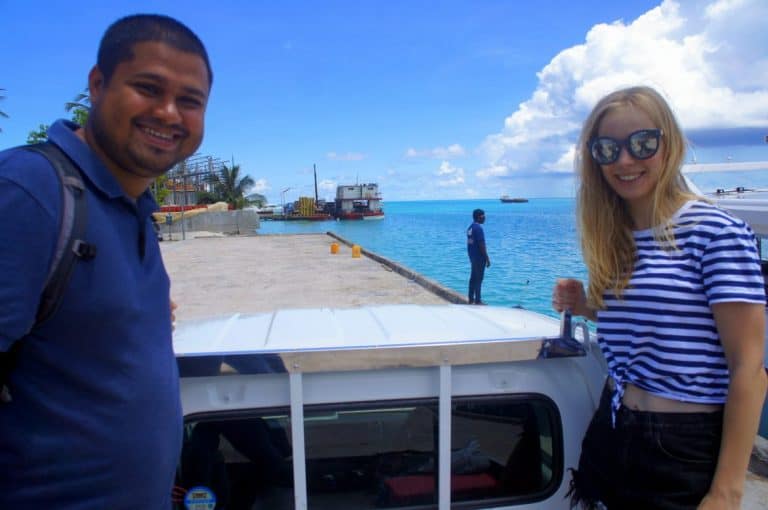 Afrah is a very friendly and affable man, who has some extensive travel under his belt. We believe he's travelled as far and wide as we have, living and studying in countries along the way. We parted ways for an hour as he needed to finish some work in his office but then rendezvoused shortly to take the speed boat over to our island home. It was getting very exciting indeed, and Afrah was to stay with us a couple of days – just to make sure we had everything we needed. We like this country!
Dolphins!
Thulusdhoo Island is located around half an hour by speedboat from Malé, in the Kaafu Atoll. The journey there enabled Cez to tick off something on his bucket list. He saw Dolphins in the wild for the first time in his life.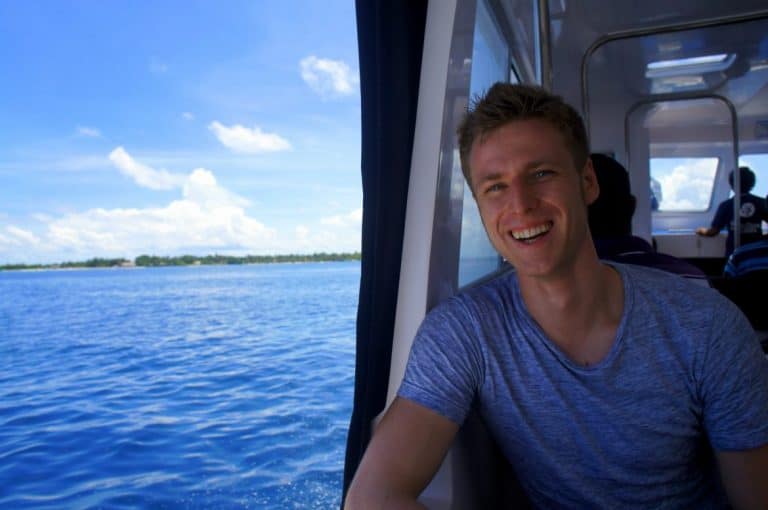 However, Agness wasn't so lucky, as she somehow missed this beautiful and majestic sight because she was staring out the other side of the boat. As everyone jumped about excitedly at the sighting, Agness remained blissfully unaware, lost in her own world. To date, Agness has still not seen a Dolphin at sea. She promises to pay better attention next time.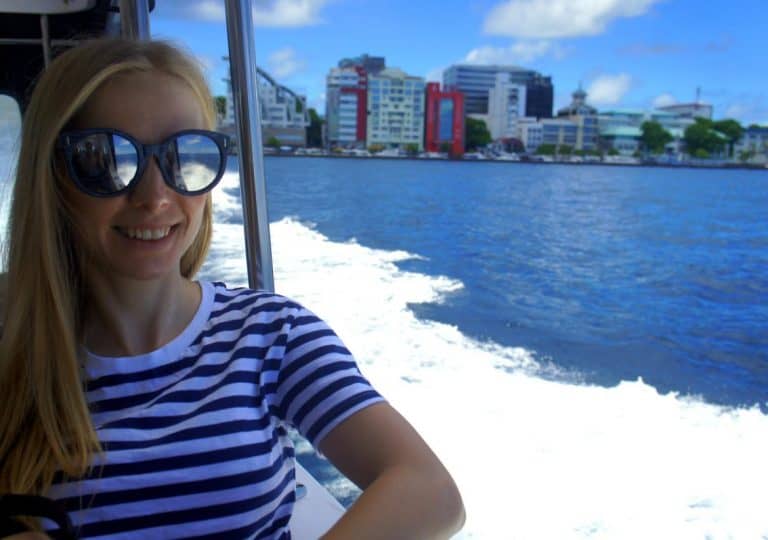 The Thulusdhoo island itself can be walked to the end and back in around ten minutes, but remember – Maldivians don't like to walk – so once again we found ourselves in a local taxi. It wasn't really necessary, but they like to ensure we were comfortable and not heaving heavy bags around ourselves. They were killing us with kindness.
Canopus Retreats
We were escorted to the guest house – a new building which overlooked a stunning, white sand beach. The ground floor has a lovely restaurant with direct beach view, and then there is 7 Ocean View rooms, 5 standard rooms and a spa which is going to be opened soon.
Every room has a balcony that faces the sea, and it's simply breathtaking. The rooms are top drawer too – really comfortable and boasting all mod cons – including a small safe for valuables.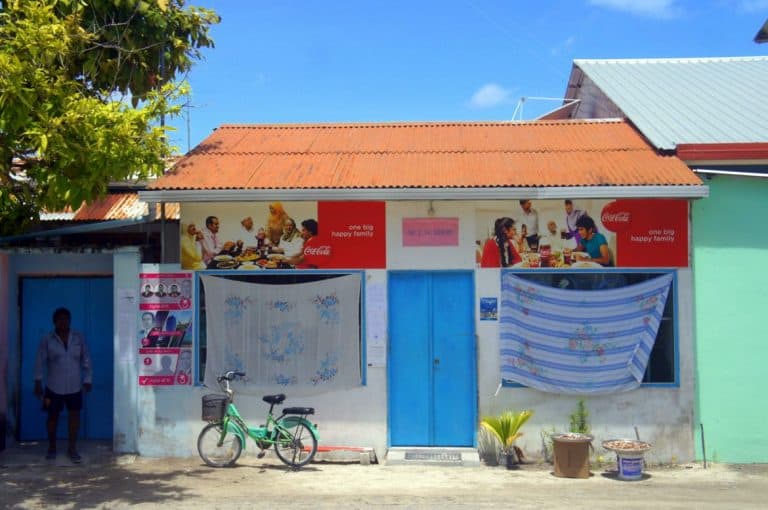 But with only two boats returning to the capital each day, added to the fact that everyone knows everyone else, we doubt anyone would even consider stealing anything. Still, it was a nice touch to secure our passports. They really do make sure you have everything you need for a memorable stay – and indeed it was.
No Booze!
The Maldives is a Muslim country, with 100% of the populations following the religion. As such it has an interesting alcohol law.
While not as strict as Iran or Saudi Arabia for example, you're only allowed to purchase and consume alcohol on islands where there are no local inhabitants – which are predominantly islands dedicated to resort activity. Thulusdhoo isn't one of them, as there are local islanders here, and as a result, alcohol was prohibited. Considering Cez enjoys only an occasional good beer and Agness doesn't drink at all – this wasn't exactly a problem or a deal breaker.
Creatures of Comfort
In Maldives, you have the option of three types of tourist accommodation; the ridiculously expensive resorts, liveaboards (also known as Safari boats), and the guesthouses.
We were staying in a guesthouse, which is a wonderful balance of homely comforts with all the necessities of a hotel. The rooms have a modern design, is really spacious, offers a great view, the service was exceptional and we had a number of excursions to choose from. Of the three choices of places to stay, this definitely suited us the best.
And so once settled in, on the first day we explored the island, listening to the local stories and legends of the Maldives while regaling our hosts with our own adventures. We discovered that Thulusdhoo Island is world famous as a surfer's paradise since it has one of the best surf breaks in the world named 'Cokes' after the Coca-Coca factory located in Thulusdhoo. Also, just opposite to Thulusdhoo island there is another island where another famous surf break called 'Chickens' exists. No wonder this island is full of surfers all year through.
We were on first name terms with all the staff within moments and made to feel extremely welcome. And so once settled in, on the first day we explored the island, listening to the local stories and legends of the Maldives while regaling our hosts with our own adventures.
Excursions Activities
Thulusdhoo offers a number of fun activities and excursions due to its great location. Most know the island for it's two amazing surf breaks, Cokes, and Chickens, very nearby. But in addition, there are over 12 fantastic diving spots around Thulusdhoo with even a wreck dive site. Canopus has their own dive center where you can do courses from beginner level to advanced in PADI and SSI. Unfortunately, we didn't go for a dive but we went for snorkeling instead. Due to this the island never really sees a low season, as tourists come at all times of the year to enjoy the activities on offer. This time, it was our turn.
Afrah joined us on the second day to visit the Chicken Island, a ten-minute speedboat ride from our home base. We were the only people there – with the exception of a caretaker – who charges $5 to everyone who visits, so he can keep the island and the water clean.
This was our first opportunity to really swim – and it's incredible. The crystal-clear blue is out of this world, and we were about to experience it up close – the finest snorkelling we have ever experienced in our lives.
Fish of all sizes, shapes, and colors greeted us. The vibrancy of the hues was breathtaking – and even our GoPro footage couldn't fully do it justice. It was the beginning of a magical few days with the Canopus Retreat, and we'll be covering our experience with more depth in forthcoming articles. A wooden sign close to our accommodation read's "life's better with sandy toes." We couldn't agree more.