Traditional Tibetan cuisine is mainly based on dairy products (yak milk and cheese), yak meat and barley. What I have noticed is that vegetables and fruits are scarce in such a high altitude and street drinks and snacks, in contrast to China, are rarely available. You can dine out in restaurants instead enjoying their beautiful Tibetan design.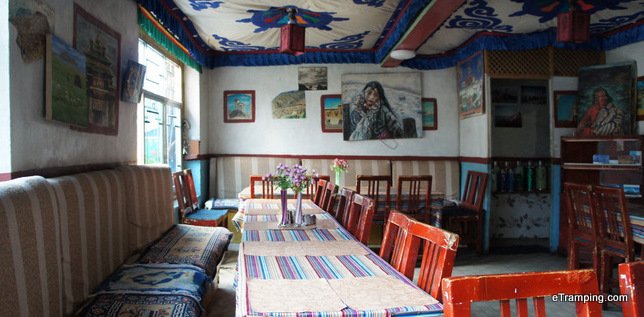 I tried a lot of Tibetan food, including snacks, confectioneries and drinks. Here is my top 10 food and drinks Tibet offers:
1. Momos with hot chocolate
Momos are traditional dumplings (very similar to Chinese jiaozi or baozi) filled with meat or vegetables. You can get them fried or boiled depending on your preferences. They are served with oil and pepper sauce, yummy! The best drink for momos is hot chocolate. The one I had was very nice, milky and sweet, great to start your day!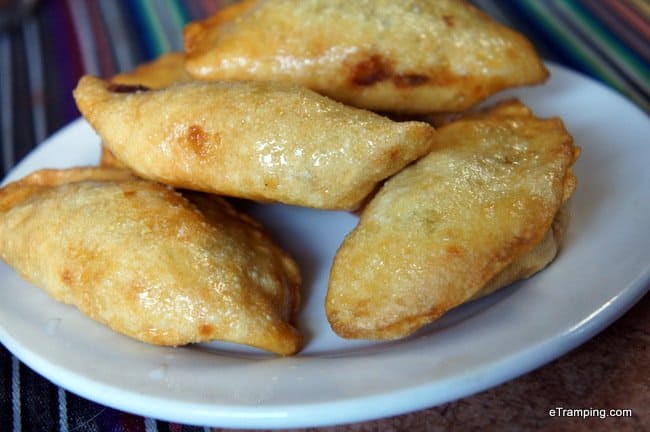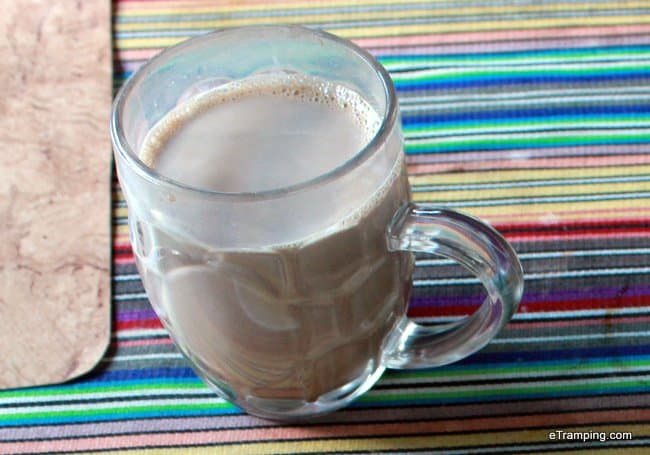 2. Yak wraps
If you are a big fan of wraps, as me, you will love the yak meat wraps served with vegetables and garlic sauce! Yak meat tastes like a duck meat, a little chewy.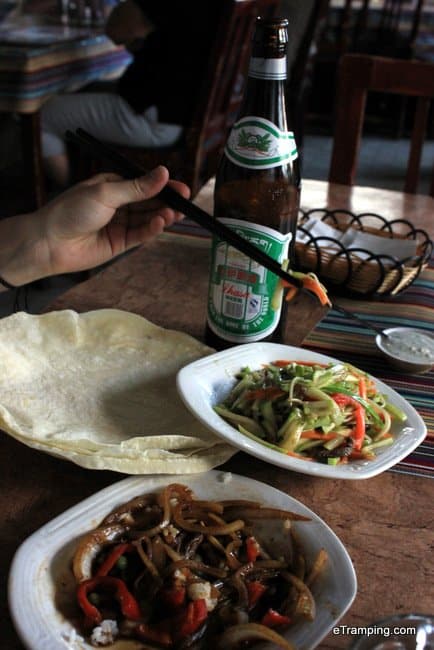 3. Lhasa beer
Lhasa Beer is considered to be the first Tibetan beer available to the world. It is made with the finest ingredients such as Saaz hops, yeast, Himalayan Spring Water and Tibetan barley.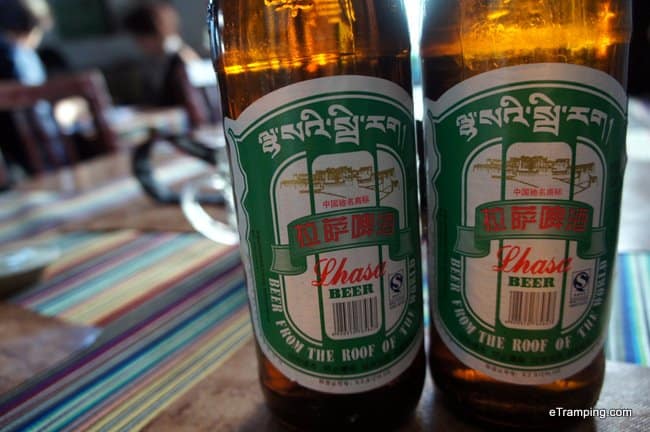 4. Tibetan pastries (kind of salty/ sweet fritter)
There are traditional sweet crisp pastry made out of dough that has been shaped into thin twisted ribbons. They are deeply fried and sprinkled with powdered sugar or salted. You can soak them in the buttered tea or hot chocolate, yummy!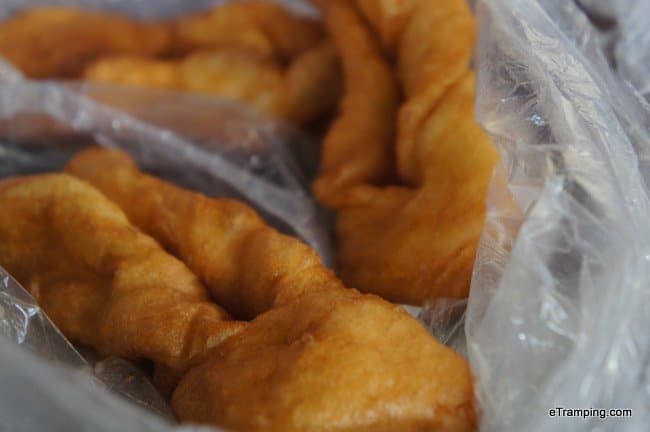 5. Naizha Cake
This is a kind of Tibetan cheese cake, very delicious and sweet. Naizha is a Tibetan kind of cheese. Naizha cake is made with butter, brown sugar, zanba and naizha cheese.
6. Tibetan rolls with Tibetan salted yak butter tea or sweet milk tea
Tibetan rolls are served mainly in the morning so you can simply get them hot and fresh for breakfast. You can soak them in the buttered tea which is very healthy as it benefits to the nerve and conquer the plateau sicknesses.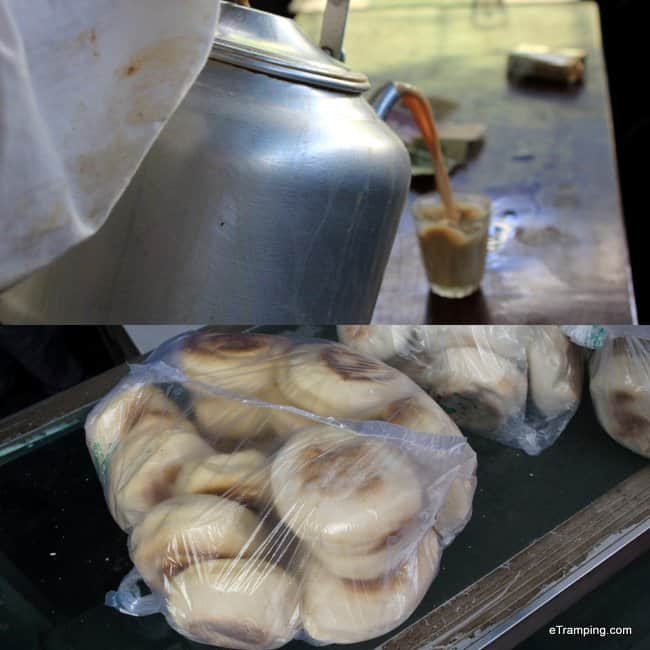 You can see the Tibetan lady making traditional buttered or salty tea in the picture below.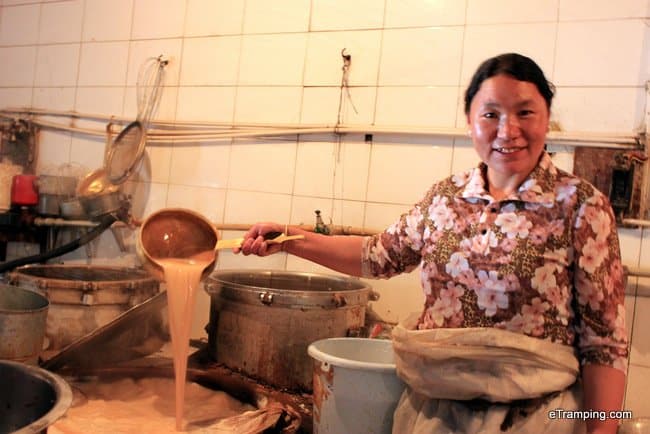 7. Boiled salty/spicy potatoes
Looks and sounds very simple- boiled potatoes but if you sprinkle them with Tibetan herbs and spices it has completely different taste!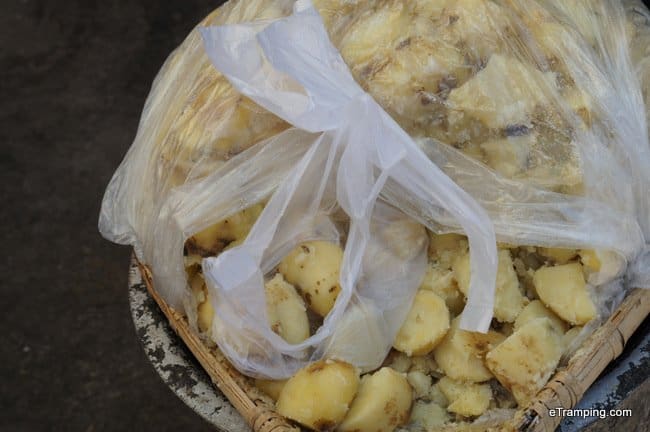 8.Thenthuk (Tibetan Noodle Soup)
My favourite noodle soup was yak noodle soup. Noodles are very thick and you get a big slices of meat with some vegetables. Great for warming you up!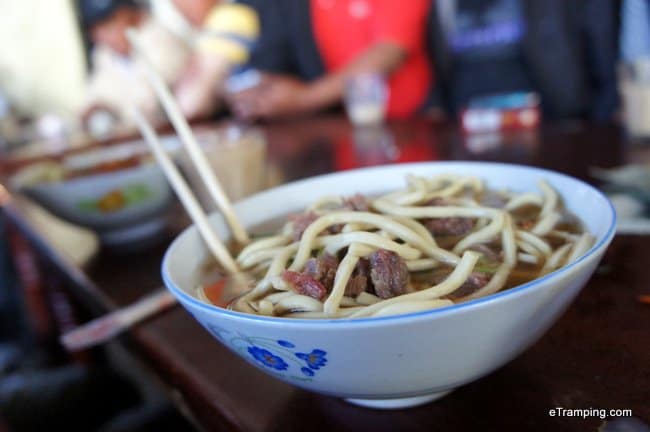 9. Tibetan yogurts
They are mainly sold in small shops or on the market in the morning. Yogurts are kind of food full of nourishing components and easier to digest, very creamy and tasty made from yak's milk.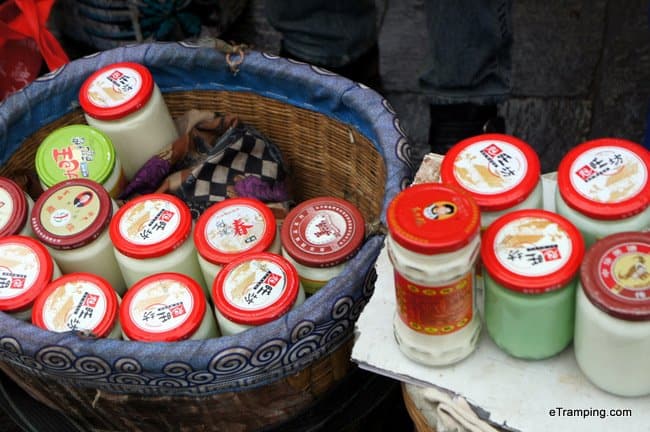 10. Chang wine- Tibetan barley wine
Tibetan wine is very mild, slightly sweet and sour not containing a lot of alcohol. It's a great drink for your dinner and it's a very famous alcoholic drink in Lhasa.
There are few fruit and vegetable markets around Lhasa so you should not have any problems with getting them here.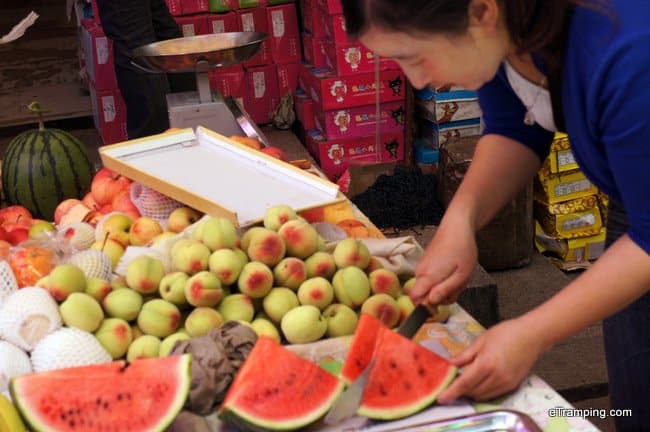 In Tibet you can also get many famous in Sichuan province (China) dishes. Nowadays, due to growing tourism in Tibet, restaurants serve a lot of Chinese, Indian and Nepalese food and you can find a western food in your menu too. Lhasa offers a variety of herbs and spices too.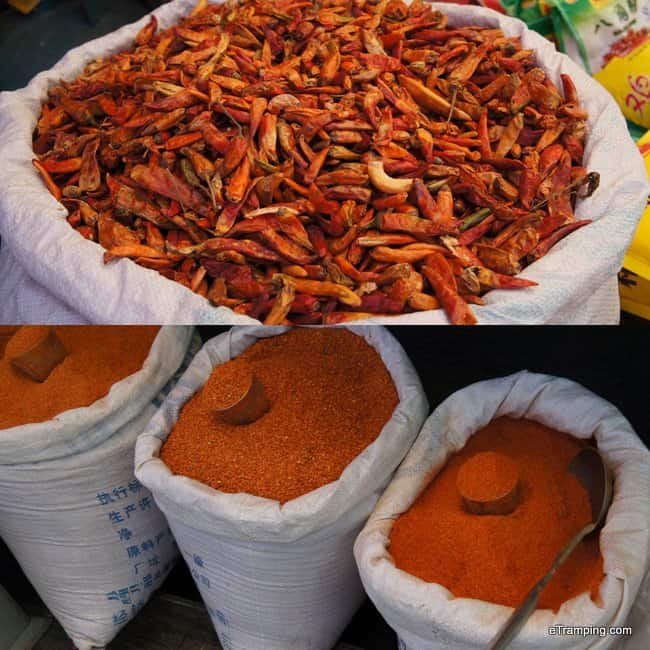 It's hard to get a fish though due to Tibetan religion and custom (killing a fish to feed only 1 or 2 people is not good) but you can enjoy a cold lemon shake during hot days (like I did :)!