Today I had a great day exploring Lantau Island where I visited Po Lin Monastery and world's largest statue of seated Buddha.
How did I get there?
We live (temporarily) at Shanghai Street in Kowloon area so I took a subway from Yau Ma Tei station (the nearest station) to get to the Central station from where we took 30-minute fast ferry to Lantau Island (there are two ferries going there, the slow one takes 1 hour, costs HK$ 14 and the fast one for HK$28.40 will get you there in 30 minutes). When we got off the ferry, we took New Lantau Bus No. 23 to Ngong Ping (approximately 40 minutes). The other option to get there is to go by the cable car "Ngong Ping 360" (takes only 25 minutes to travel from MTR Tung Chung Station to Po Lin Monastery, it seems to be the most convenient and fastest way to get there- it was unfortunately closed today).
We started from taking lots of funny pictures with Buddha statue we saw from pretty long distance. That's me "High five mate!"
And Cez… of course he was the one who came up with the idea of taking these kind of photos :).
Climbing the stairs to see the Buddha closer costed about HK$25 so we ddn't bother doing this as we could see it very well from the distance. There were not many people around as the cable cars station was closed.
Some info on Buddha:
– It's called Tian Tan Buddha.
– It's one of the 5 largest Buddha statues in China.
– Surrounded by six smaller bronze statues named "The Offering of the Six Devas".
– It's 34 metres tall, weights 250 tons and it's made of bronze.
– It's the biggest seated Buddha in the world, constructed in 1993.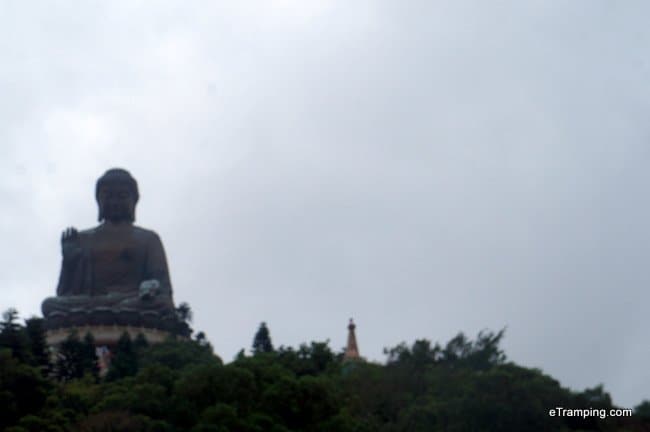 We also got to Po Lin Monastery located in this area, a few metres from the Buddha statue. The entry was free, photos were allowed everywhere, even inside the temple.
The monastery was beautiful, but it didn't differ from other temples in China in my opinion. It's the must-go place for Buddhist prayers but it is also a great place for travelers to see the cultural side of Hong Kong.
The monastery was constructed in 1924 by 3 Buddhists and it seems to be a very peaceful and religious place.
I loved the lanterns hanging out from the ceiling, fruits on the plates and various Buddha statues inside the temple.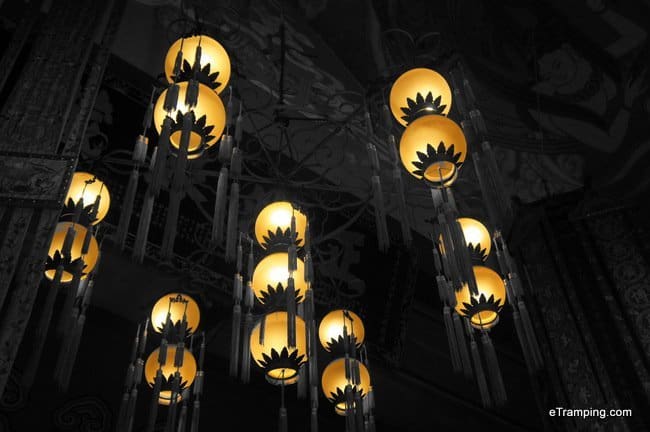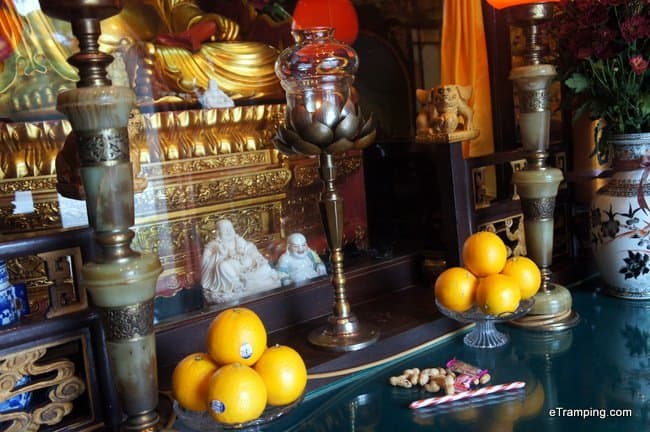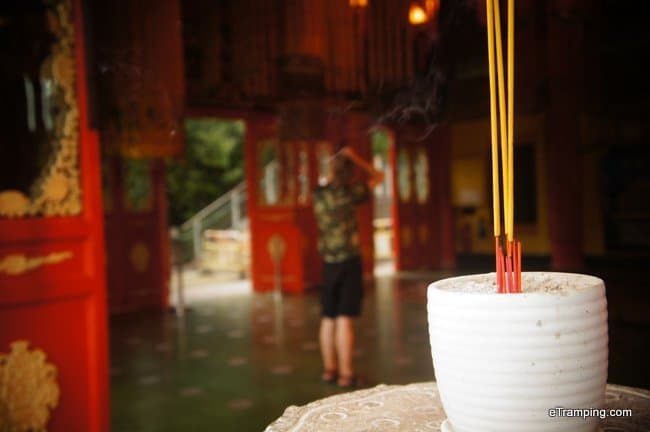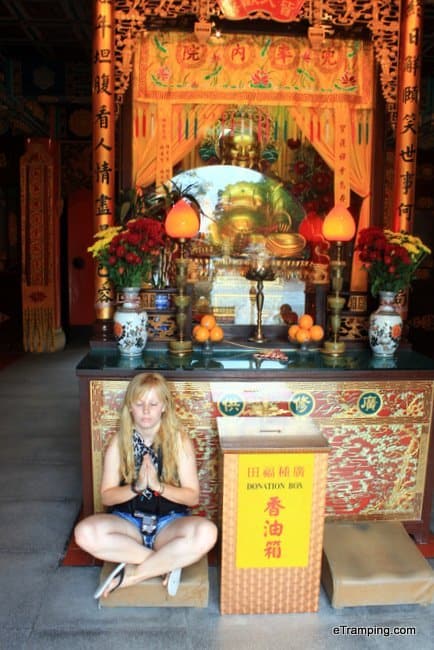 It was an awesome day in Lantau Island, very peaceful, calm and spiritual. I'm planning to visit Macau Island tomorrow :).