This article is part of our North Korea section: series of articles exploring everything you need to know about visiting DPRK. Head to our main North Korea (DPRK) page for more information.
There are two main ways to enter North Korea as a tourist. Either fly on North Korean airline Air Koryo or take the train in. Each offers a unique experience that adds just that little bit extra to your tour experience.
Flying in via Air Koryo
Most tourists travel to North Korea via plane from China to Pyongyang International Airport. Air Koryo runs three to four flights from Beijing a week. In addition, it also runs weekly flights from Shanghai and Shenyang and has recently started up a flight route from Dandong to Pyongyang as well. Other than China, Air Koryo also has international flights between Moscow and Vladivostok in Russia. Air Koryo also runs domestic flights between Pyongyang and Chongjin in the country's far northeast and charter flights to Hamhung and Mount Paektu.
The flight experience itself offers a good taste of what North Korea has to offer. You are welcomed on board with tunes from the Moranbong Band, a western-inspired girl group that sings songs about socialism and the greatness of Kim Jong Un.
A cart comes out with copies of various North Korean magazines and newspapers, some of which offer translated versions in English and other languages. Among these are the glossy pictorial magazine "Korea", "Korea Today", "Foreign Trade", and "The Pyongyang Times". These are a good introduction to the over-the-top, bombastic propaganda that you will be exposed to during the course of your visit. In them, you can read articles on wonderfully happy people living "in the bosom of the fatherly leader", or the US and Japan's heinous war crimes and human rights abuses. But they contain more innocuous ones too, whether they be about traditional Korean herbal remedies or sports.
You can also try the North Korean beer and soft drinks, including the famous Taedonggang Beer. And then there's the infamous Air Koryo burger, which to put it politely leaves much to be desired. But that's about all you can really fault Air Koryo for. The stewardesses are extremely polite and professional, and the flights well managed. Air Koryo's reputation is the "world's worst airline" is clearly undeserved, and if you look at a lot of the reviews you'll see that they were done by people who've never flown with the airline.
Taking the plane in also allows you to experience Pyongyang International Airport, which was renovated in 2015. It is now quite a grand and cheerfully decorated complex, with a series of shops and restaurants and even a chocolate fondue fountain.
Traveling into North Korea by Train
The other main option is to take the train in. Most people take the train from Beijing to Pyongyang Station. This train departs in the late afternoon, and goes through Northeast China during the night, during which tourists sleep on the beds provided. It then reaches the China-North Korea border around midday the next day. Several hours are spent going through exit customs on the Chinese in Dandong, then crossing the Amnok River, which forms the border, before entering Sinuiju on the North Korean side and going through North Korea entry customs.
After entering North Korea, tourists get to enjoy the scenery of the North Korean countryside for about five hours before reaching Pyongyang. For many, this is the highlight, as the natural landscapes are beautiful and travelers get to pass through a series of ordinary North Korean towns and farms to get a glimpse of normal life in this mysterious country.
The train offers more chances to socialise, with the other tourists, as well as friendly North Koreans and Chinese on board. Meals are offered in the restaurant car, where travelers can knock back a few drinks over a conversation.
Tourists can also take the train in from Russia, even all the way from Moscow. These routes go to the northeast of the country, and to Pyongyang, and are quite the journey! The train option is also cheaper than the plane, but unfortunately, due to North Korean tourist regulations, cannot be taken by the US and Japanese tourists.
Other Options – Crossing in by Bus or even on Foot
For tourists prepared to go way off the beaten path and visit the far northeastern North Hamgyong Province, two other transport options are available. You can take a bus in from the Chinese border to Rajin City. There's also another entry point at the Chinese city of Tumen. Tourists can get here and simply walk across a bridge to Namyang on the North Korean side.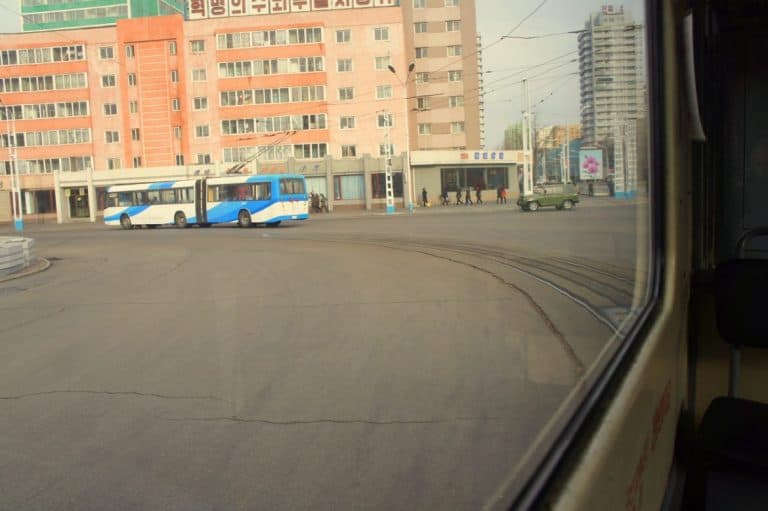 Best Times to Visit
The Korean peninsula experiences extremes of climate, from hot, muggy summers to bitterly cold winters. Springs are mild and adorned by beautiful cherry blossoms and other such flowers, and autumn offers mild temperatures and beautiful red and gold foliage on the trees.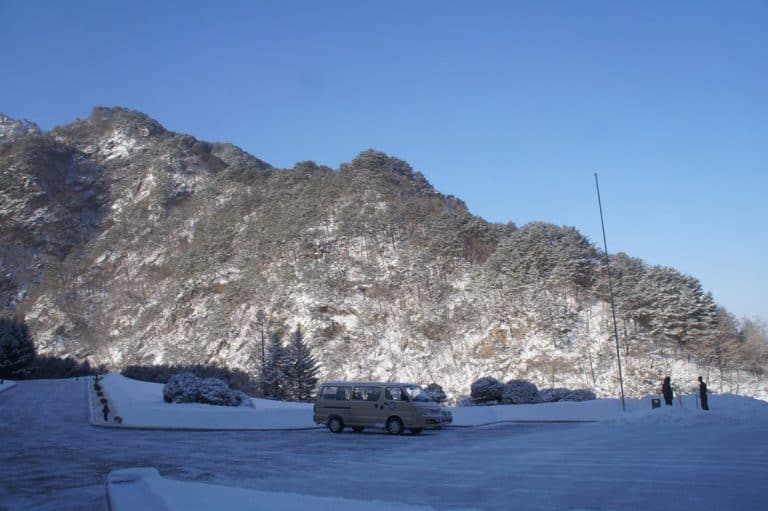 Thus, every season has something to offer. Winter may be cold but allows people to experience beautiful snowscapes covering the mountains and fields. Summer may be extremely hot, but it's a great time to go to the beach and mingle with locals. Spring and autumn offer milder climates, and their own beautiful scenery, and thus great times to visit all round and especially for going into the mountains.
Visitors will also want to time their tour to intersect with a holiday or festival, such as the birth of Kim Il Sung, the "Festival of the Sun" on April the 15th, or the country's National Day on the 9th of September. Such days allow tourists to see special performances, join in on a "mass dance" celebration, rub shoulders with celebrating locals, and sometimes even see part of a military parade. As of last year, a beer festival, the "Taedonggang Beer Festival", is held every night along the banks of the Taedong River in Pyongyang all August. Then, for fitness fanatics, there's the Pyongyang Marathon in mid-April.
In summary, there are a lot of options available in terms of both how you enter North Korea, and when. Each option brings something unique to your experience that you will never forget for a lifetime.