Sunny Australia. What can we say? Land of beaches, bbqs, and boomerangs. Kangaroos and Koalas. Champagne by the sea on Christmas day and every dangerous living creature on the planet is out to kill you (watch out for those pesky drop-bears). It's also a land long synonymous with cliché, as you can clearly tell from our introduction, but all joking aside, there's much more than meets the eye here.
We thought it was time to dispense with the rumour that everyone rides a kangaroo to work. Oz has got some truly great stuff going for it, but stepping away for a moment from what the country is widely famous for, there are some awesome alternative attractions should you decide to scratch its rather large surface.
Help is at hand!
And large it is! Huge in fact! 2.97 million mi² to be precise! But fear not dear friends, for we understand the enormity of the task in dissecting all this enormous island has to offer. We wouldn't want you to go missing on your Outback Australia road trip.
And we're not alone; as the Marco Polo Australia guide is also on hand to help you navigate this abundant country, organize your itinerary and give you some top insider tips and tricks directly from our upside-down brothers and sisters!
So here's a selection of some of the best alternative attractions in Australia. Fair dinkum mate!
Gibb River Road
Get hold of a four wheel drive and get out into the wilderness, far from the maddening crowd. This one is perfect for the misanthropes among you, as you probably won't see another person for days! Explore stunning waterfalls and valleys, hiking in the bush, freshwater crocodiles and other exotic wildlife, 660 kilometres of untouched countryside.
It truly is the road trip of champions!
Esperance
The picturesque town of Esperance sees few foreign visitors, which makes it the perfect retreat if you're looking to get away from it all. With gorgeous, pure white sandy beaches it's also a perfect place for whale watching and snorkelling. Don't miss the beautiful pink lake, which if you see at the right time can turn a stunning shade of pink (obviously) because of the high concentration of alga and brine prawn.
Keep River National Park
Dramatic geological rock formations and ancient aboriginal art await you in this, yet another vast expanse of nature that Australia does so well.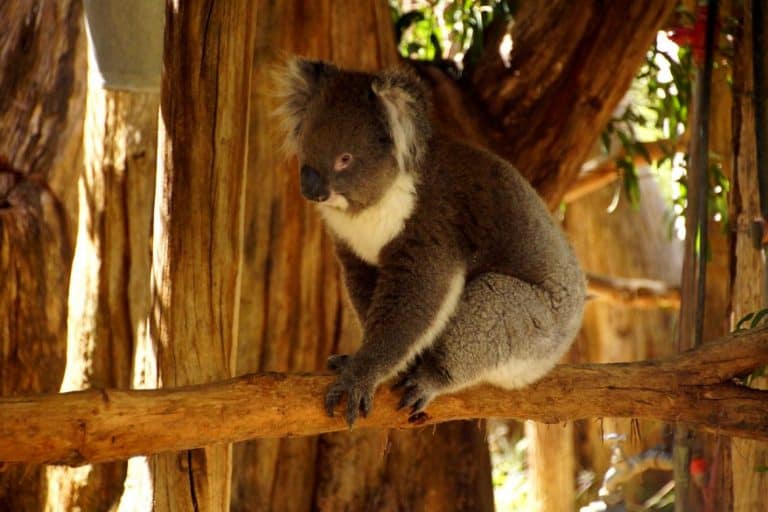 It's a wonderful place to practice your bushcraft, with camping, hiking, and wildlife in abundance. Watch out for those saltwater crocodiles though – swimming is not permitted, nor is it advised.
Kakadu National Park
For more croc-spotting head to the largest national park in Australia, which boasts a rich collection of cultural sites as well as plenty of our scaly friends. Here you can really explore the oldest civilization in the world, in 20,000 square meters of diverse natural wonders. It's no surprise why it's earned its place as a UNESCO World Heritage site, and you'll be all but alone – as it receives comparatively few visitors compared to Australia's more popular destinations.
Coober Pedy
For something really off the beaten track, you have to go underground! Coober Pedy is so hot that daily life generally takes place below the surface, and you'll discover some fascinating constructions hollowed out of the earth. Homes, hotels, museums, churches, restaurants and shops are all below ground level, and it makes for a really unique tourist experience. The region is known as the opal capital of the world, because of the large quantities of the stone mined here. Guess what they're going to be selling in the gift shop?
Blue Lake
Not content with having a pink lake, Australia gets a blue lake too. And it really is rather blue. Ridiculously blue in fact.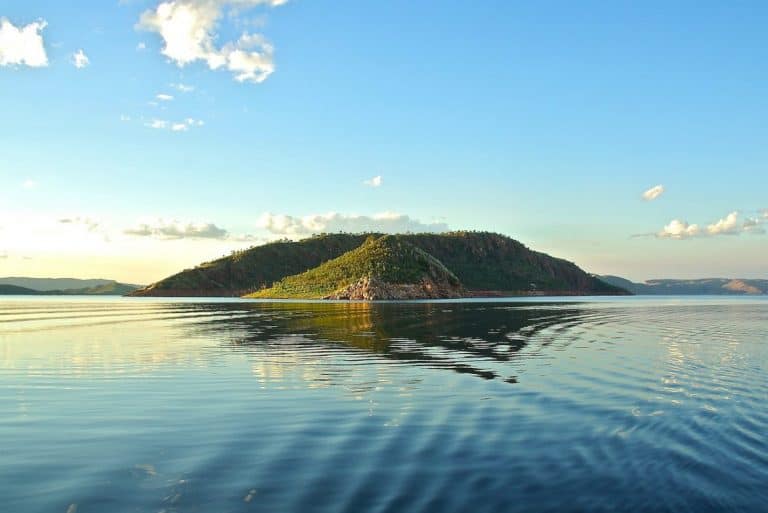 Situated at the crater lake of a 5000-year-oldd dormant volcano, Blue Lake is a gorgeous color all year round, and you're really not going to believe your eyes when you see its electric hue, which changes shade through the seasons.
Undara Lava Tubes
Staying on the subject of volcanoes, and we journey to the centre of the earth at the Undara Volcanic National Park. The site boasts some 164 volcanoes, vents, and cones, including the remnants of the longest lava flow from a single volcano. As well as fascinating underground architecture, the region has some excellent hiking trails if you're feeling energetic. Access to the lava tube is by tour guide only.
Paronella Park
One of Australia's most beautiful parks is attributed to a Mr José Paronella, who built the site in the 1930's. A Spanish immigrant, Paronella wanted to create a charming and entertaining attraction here for the general public and succeeded in doing so, with the creation of a Spanish-influenced castle, nestled in 7,500 tropical plants and trees. Another remarkable and unique attraction in Australia's vast locker.
Melbourne Graffiti
Possibly one of the trendiest cities in the world, Melbourne has risen to become a real powerhouse of the street art scene, as well as having so many cool things to do.
Almost everywhere you turn there are incredible murals, walls adorned with color, striking works of art, and everything in between. For an alternative attraction in the city, simply wander the streets hunting for the talent on show. You won't have to look far.
Alright, so please don't shout at us because so we couldn't cover it all! It just too big! But watch this space guys, because there's going to be more Aussie things coming your way very, very soon. And please don't – whatever you do – please don't forget your sunscreen.
Do you have a favorite corner of Oz that's off the beaten track?