I have never done hostel review here, but once I visited Crete and Bali and stayed in one of the coolest hostels ever, I decided to share my experience and recommend the place to anyone visiting Crete and Bali on a budget.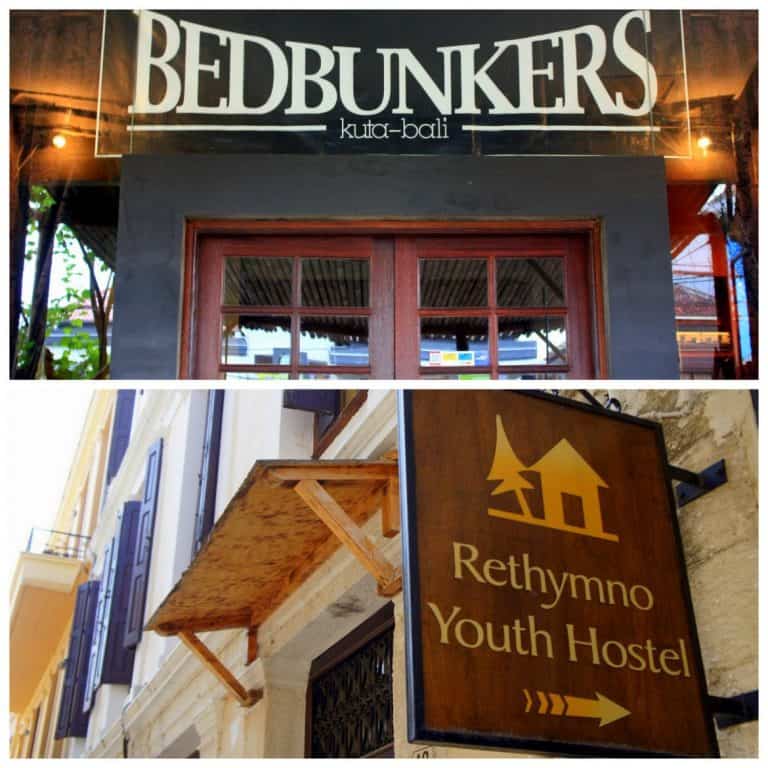 Rethymno Youth Hostel in Crete, Greece
I booked my Crete trip last minute and had only few hours to find the nice place on a budget when waiting for my flight to Greece. I stumbled upon Rethymno Youth Hostel where I paid only 7 euro per night. I stayed in female 8-bed dorms for 5 nights and paid only 35 euros. It's unbelievable cheap place and even more to offer to its visitors.
Good sides:
When staying at Rethymno Youth Hostel you can expect:
Big and cosy rooms (cleaned daily with air-conditioning).
Huge kitchen (where everyone could prepare their own meals) and massive fridge (where we could keep our food).
Free Wi-fi (everywhere, including your room).
Plenty of showers and big toilet (there was never a queue to the bathroom).
Friendly staff (the manager of the hostel made us some free breakfast from time to time, baked some cakes and shared with us and he was always willing to give us some travel tips and advice on where to go and what to see in Rethymno).
Cheap food and drinks – you could order a breakfast (two fried eggs, toast, jam and butter) for 1 or 2 euros, the beer bottles cost less than 2 euro and water was for 1 euro. It is cheaper than in local supermarkets.
Great location (8-10 minute walk to the Old Town).
Bad sides:
When staying at Rethymno Youth Hostel bear in mind that:
The manager of the hostel drank a lot and he smelled the alcohol. He got really aggressive when girls refused to go out with him (not a big deal, but still be careful not to make close friends with him).
There were no lockers neither safe and all documents and valuable things had to be kept in a wooden drawer in the kitchen to which the only manager had the key (everyone could easily grab it and go when the manager was busy drinking).
Overcrowded – The place was extremely busy. People were leaving and others were coming every second. Some travelers were sleeping on the ground or in the yard as there were not enough beds in the hostels (they enjoyed it a lot though as it was nice and chilly at night).
BedBunkers, Bali, Indonesia
Price: IDR55.000 a night (around $5), 15-bed dorms.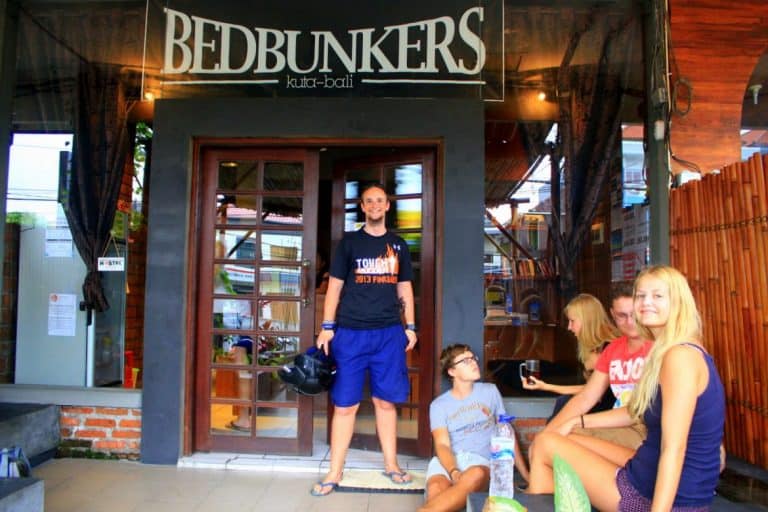 Address: Jalan Dewi Sri no.45/18, Kuta, Bali 80361, Indonesia.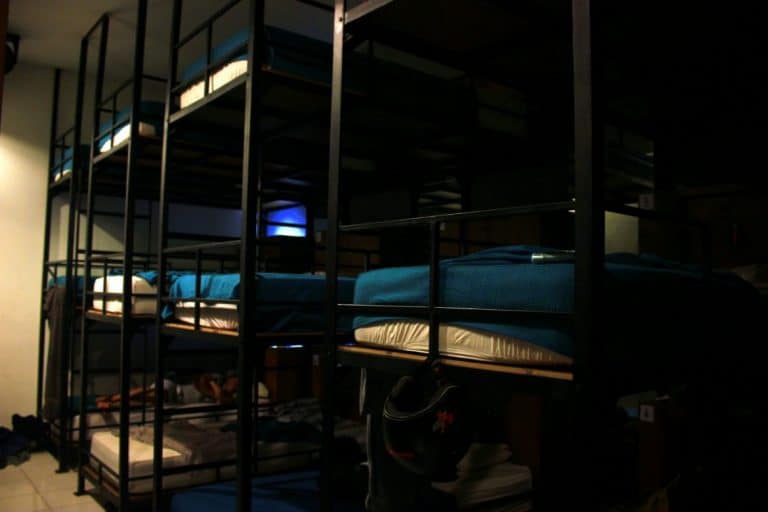 Good sides:
It's a cheap place with friendly staff and a good location. It is placed in Kuta area around 15-minute walk from the city centre and 25 minutes from the main beach. The rooms were clean and neat. Every bed was supplied with locker and there was a great Internet connection everywhere (including the rooms). The price of BedBunkers is unbeatable in Kuta and the whole hostel was really kept clean.
Bad sides:
There are no discounts if you stay at the hostel for more than a week and the staff were not flexible with scooter rental.
Would you stay in one of these hostels?