Wearing the right bra on a hiking trip can make a huge difference. Though hiking is a medium to low impact activity, you will likely still sweat. To stay comfortable, we recommend wearing a bra that keeps you dry all day and prevents chafing, while still giving you the support you need. In this article, we've listed some of the best hiking bras currently in the market. Each of these sports bras provide structured support and material perfect for hiking, but are also perfect for all-day wear. We've also shared some of the key things we recommend looking for in a hiking bra and answered some of your top questions below.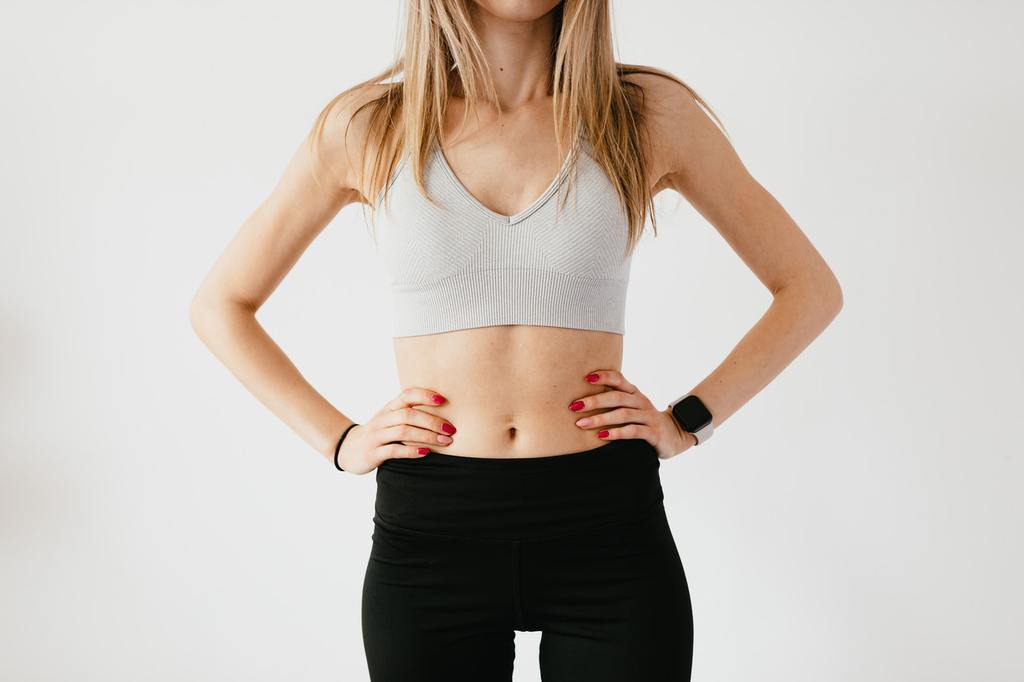 What is the Best Hiking Bra?
We could say that we traveled the world to find for you the best hiking bra and it's partially true – we've been adventuring since 2011, after all.
More than that though, we've done some serious online researcn and have gone through most of the available bras for hiking that you can buy today. In particular, we took a look at the top reviews of each bra to give you the rundown of their pros and cons. In reality, there's no one best fits all hiking bra. Each bra on this list has its own perks, and we hope this list can help you find one that is best for your size, shape, and needs. Without further ado, here's our list of top 6 bras for hiking based on their pricing, specs and ratings by real users.
Fittin Racerback Sports Bra for Women is our best overall choice if you want a hiking bra that you can wear without a top. Its full-coverage design allows you to wear it without a workout blouse or t-shirt on top. It's perfect for hiking in extremely hot weather, as you don't need to wear multiple layers. However, we should note that the removable bra padding is visible through the material. If you aren't too keen on this being seen, you may want to stick to wearing it underneath another top. For those who need an XXL size, this bra might be perfect for your needs. According to the reviews, the larger sizes available fit comfortably for buyers with larger breasts. The wide shoulder straps also offer a supportive fit for all-day comfort during the trek. No more discomfort from tight or sharp straps digging into your skin!
Pros
Soft and quick-drying fabric
Wide shoulder straps for supportive fit
Efficient moisture-wicking technology
Racerback for extra support
Comfortable fit for all sizes
Able to be worn as a top
Cons
Padding visible through the white bra material
Not suitable for high-impact exercise
Padding not sewn in
Specs
Price: 💲💲💲 (fewer 💲 = cheaper)
Fabric: 48% Polyamide, 38% Polyester, 14% Elastane
Sizes: 28DD-40J
For those wanting a premium-quality underwire bra, the Panache Women's Underwired Sports Bra may be a great option. Even with underwire construction, the bra offers a comfortable fit with its encapsulating design that supports each breast individually. It has cushioned shoulder straps and a racerback style which offers additional support for vigorous activities. From our research, it's one of the most supportive hiking bras for high-impact activity. For those with a small bust, the back is adjustable with a hook and eye closure to help you achieve a comfortable fit. However, some users have complained that the underwire pops out too easily, which can be frustrating. The underwire and stiff material may also be uncomfortable to wear for hiking because it is an extended activity, unlike gym exercises and running.
Pros
Encapsulating design for lift and structure
Cushioned shoulder straps for comfort
Features ventilating mesh panels
High-impact design minimizes bounce
Comfortable fit for all sizes
Cons
Some users reported the underwire pops out easily
Tighter band
Stiff material may cause discomfort
Hanes Women's Comfort Evolution Bra is an ideal option for anyone looking for comfort on a budget. Compared to other hiking bras, this bra is much more affordable and still offers good quality to wearers. This bra has no underwire, featuring a comfortable, seamless construction. Marketed as a t-shirt bra, its seamless design has allowed some users to even use it as a sleeping bra. The Hanes Evolution bra comes with a hook and eye closure that provides adequate support for women with well-endowed chests. The material features a blend of spandex and polyester that is quick-drying and stretchy. It is comfortably fitting without feeling tight, which makes it ideal for hiking.
Pros
Soft and comfortable fit
No underwire
Provides plenty of coverage
Lightweight and quick-drying fabric
Budget-friendly
Cons
Non-adjustable straps
Some users report needing to size up as they are smaller than average
The WAMA triangle bralette is a flattering and supportive option. Unlike other sports bras, the WAMA triangle bralette is much more delicate-looking and is compatible with low-cut shirts. Though it has no underwire, the flexible band is sturdy enough to keep you supported all day long, whether you're hiking or not. Even reviewers with larger breasts said they did not worry about falling out of the bralette, which can be hard to find. The fabric of this hemp bralette is soft and comfortable, though it isn't as moisture-wicking as other sportswear. Because it is made of hemp, it may take longer to dry than other materials would. Since hemp is a sustainable material, the WAMA triangle bralette is a great choice for eco-friendly hikers wanting to feel good while looking good.
Pros
Made from hemp, a sustainable material
Flexible yet sturdy band to support all sizes
Flattering low-cut design
No underwire Adjustable and convertible straps
Cons
Absorbs moisture easily and dries slowly, cooling the fabric against your skin
Doesn't dry as quickly as other sports-oriented fabrics
If you are looking for a stylish hiking bra, the Running Girl Sports Bra for Women may be a good choice. Its cross-back design not only provides additional back support but is also suitable for wearing without a workout top. This bra fits comfortably for people with large busts as it is stretchy enough to prevent tightness. It also comes with removable cups for structured fitting and is ideal for low and medium-impact activities such as hiking. Plus, the thick fabric wicks away moisture, keeping your chest area cool and dry. Some users reported frustration with the removable cups as they are not sewn in, and you may have to size down when purchasing.
Pros
Crossback design for extra back support
Stylish construction with moisture wicking fabric
Thick fabric with removable cups
Soft underbust elastic prevents chafing
Comfortable fit for all sizes
Cons
Tight elastic band
Padding not sewn in
Some reviews recommend sizing down, as some sizes come too large
If you want to stick to simple, Wacoal Women's Underwire Bra is designed like a regular bra with features like hook and eye closure, adjustable straps, and encapsulating design. The outside underwire frame is one of the unique features that sportswomen might be excited about. This can help prevent movement during high-impact activities and provides greater support for large breasts. It also makes a great t-shirt bra for those who may not want to hide their bra under a tank. Though it's a nice simple choice, some reviews state that sizing can be a challenge, with cups sometimes being too large or bands being too tight. Those who do not like a stiff fit may also not like this bra, as the underwire doesn't provide much flexibility.
Pros
Mesh back helps with ventilation
Outside underwire frame reduces bounce
Two-ply fabric cups for extra support
Encapsulating design ideal for big busts
Cons
Sizing correctly can be a challenge
No padding
See-through in some colors
Fit is firm and stiff, which can be uncomfortable for some
Verdict
Getting the right hiking bra is essential for a comfortable hiking trip. To help you find the right one, a quick summary of our top findings is as follows:
Overall best hiking bra: Fittin Racerback Sports Bra for Women – BEST OVERALL Hiking Bra.
Best premium hiking bra: Panache Women's Underwired Sports Bra – Best Underwire Hiking Bra.
Best budget hiking bra: Hanes Women's Comfort Evolution Bra – Best Budget Hiking Bra.
If you're looking for a full set, be sure to check out our review on best hiking underwear
Our other reviews you may find useful in your research:
What You Should Know Before Buying hiking bras
Overview
Hiking bras are less constricting than the traditional sports bra, which allows you to wear them for support all day without discomfort or chafing. Below are some of the features we recommend you consider before buying a hiking bra.
Hiking Bra Fabric
The ideal fabric for a hiking bra is moisture-wicking and quick drying. Merino wool and bamboo fabrics naturally have moisture-wicking properties and are comfortable on the skin, which is why many hikers prefer them. These materials are also ideal for other hiking gear such as bamboo socks and hiking underwear. However, these materials are blended with nylon or spandex to offer additional support and stretching. Other synthetic fabrics such as polyester can also make good hiking bras as they dry quickly. Even then, they need to be blended with wool fabrics to improve their moisture-wicking properties. The more moisture-wicking the material is, the better. This prevents sweat buildup, which can lead to bad odor and chafing.
Compression
A good hiking bra should offer good compression. Compression helps hold your boobs in place so that you can jump, walk, or lunge without worrying about any bounce. On the same note, you might not need a bra that offers high compression because it may be uncomfortable to wear for several hours. Compression isn't just about the band, either. It is also important to consider options with adjustable straps and hand-and-eye closures to achieve a good fit. The tighter your bra can be without causing discomfort, the more support you will have. Look for stretchy fabrics as well that can offer greater comfort in addition to compression.
Breathability and Durability
Airflow from ventilation pulls away moisture from the skin, leaving your chest area feeling cool and dry. Wool fabrics such as merino wool are highly breathable and antimicrobial to prevent sweat odors. On the other hand, synthetic fibers like spandex and nylon last longer compared to wool and cotton. Getting a blend of merino wool and polyester may be a great idea if you want something durable and long-lasting, while still remaining breathable. You can also look for bras with portions made from breathable mesh, as these will keep you the coolest on those hot summer hiking trips.
Construction
If you're hiking, you're probably wearing a backpack, too. Wearing a backpack may put extra pressure on your bra straps and lead to discomfort in your bra. Because of this, we recommend hiking bras with seamless, non-adjustable straps if possible. If you must wear a hiking bra with hardware, be sure to adjust the plastic or metallic parts of your bra straps so that they are on your chest or upper back instead of directly on top of your shoulders. The softer and more padded your bra is, the comfier it will be throughout the day.
Underwire
An underwire bra might not be an ideal option for hiking because it may be too constricting, putting a lot of pressure on your chest causing discomfort. Nevertheless, if you still want a bra that encapsulates your breasts, you can go for the underwire bra. This is especially the case for those with larger breasts, as this can provide greater support for heavier chests. Though underwire can be uncomfortable, if done right, it can provide greater comfort depending on your body shape.
Padding
Wearing padded bras during a hike is known to reduce breast pain caused by frequent movement. A padded hiking bra helps restrict breast movement, minimizing the discomfort that comes with the motion. Depending on your cup size, you may consider light or heavy padding. For those with small cup sizes, heavy padding would be ideal for additional support. However, less padding may allow breathability better to prevent stuffiness on a hot day. For those with larger breasts, opt for less padding to maintain breathability while still getting the support you need.
Style
Style is a matter of preference. You can get brightly-colored and flower-patterned bras instead of the typical solid colors if you wish! Other style considerations include the different strap styles, which affect the fit and support the bra provides. The racerback straps are the most ideal because they offer great support for petite hikers, while the hook and eye closure straps are suitable for big chested women because they have firm support. They are also less likely to be seen under tank tops in the summer. However, some prefer the feel of standard straps on their shoulders.
For those with large chests, hiking bras with support for each breast can be more comfortable than those supporting both with only one band. The choice of style is yours, but consider your comfort first before making a final choice.
Questions and Answers About hiking bras
Can I wear a normal bra or should I wear a sports bra to hike?
We highly recommend wearing a sports bra designed for hiking for your hiking trip. A sports bra is meant to wick away moisture and maintain airflow when hiking, keeping you comfy and dry all day. A normal bra lacks these breathability features and will likely begin to feel uncomfortable as you start to sweat and dampen your bra during the hike.
How do I clean my hiking bra and maintain it in good condition?
We recommend using ordinary or performance detergent with cold water to wash your hiking bra. Avoid hot-washing or heat-drying as this degrades the elastic as well as the bra's fabric over time. Gentle washing keeps your hiking bra looking fresh and new for a long time.
Does my hiking bra need compression?
Hiking bras should have at least some compression to prevent movement of your breasts as you hike. However, the level of compression in your bra is really up to your preference. If you'll be doing some vigorous exercise, a high-impact bra can provide more compression to reduce movement significantly.