Are you looking for quality binoculars without burning a hole in your pockets? Look no further! We understand your needs and took some time to source the best binoculars under $50. Read on to understand the pros and cons of each pair of binoculars before you make a decision to buy one.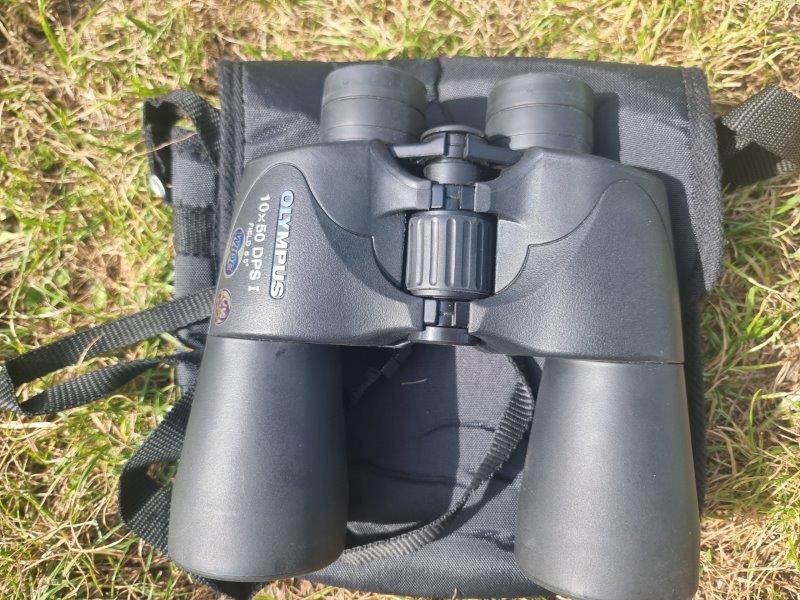 What are the Best Binoculars Under 50?
We have compiled for you the top 7 Best Binoculars Under 50 in 2023. In this article we go through the products that we have used ourselves, checked what other users thought about them and we ranked them accordingly.
With years of experience with binoculars for less than $50 and having used several binoculars under 50 dollars you can trust our review.
Moreover, you can scroll to the end of this review to see our mini buying guide as well as the answers to some of the frequently asked questions about binoculars under 50 dollars.
Specs
Price: 💲💲💲💲 (fewer 💲 = cheaper)
Size: 5.9 x 5.1 x 2.3 inches (15 x 13 x 5.8 cm)
Objective Lens Diameter: 42mm
Magnification: 12x
Waterproof: Water-resistant
The HEALSUN 12×42 is well-suited for traveling for multiple reasons. Firstly, the binocular is extremely lightweight when we consider the magnification it provides. Next, they also provide a phone adapter so you can take pictures of all the places you travel to and share them with friends and family. Furthermore, the lenses are fully multi-coated, so the pictures that you take will turn out brighter. However, there are also certain downsides. Firstly, the binocular exterior is not robust, so you may need to take extra care when handling it. Also, the eyecups may shift if you accidentally tug on them, so you may need to be extra aware of them.
Pros
Binocular is pretty lightweight,
Water resistant,
Lenses are fully multi-coated,
Phone adapter is provided
Cons
Binocular exterior is not robust,
Eyecups shift with little impact
Specs
Price: 💲 (fewer 💲 = cheaper)
Size: 7.5 x 7 x 2.8 inches (19.1 x 17.8 x 7.1 cm)
Objective Lens Diameter: 50mm
Magnification: 10x
Eye Relief: 13.6mm
Waterproof: Waterproof
The LUXUN 10×50 will suit many activities like sightseeing, birding, and more. If you like to use binoculars for long periods, you might be delighted to know that the binocular will feel comfortable in your hands, reducing hand fatigue. If you like to see the scenery after sunset, this binocular also possesses low night vision, so you can appreciate the beauty of nature at different times of the day. We also like how a phone adapter comes with the binocular, allowing you to take pictures through your smartphone. One downside is the lack of eye relief in this pair of binoculars.
Pros
Binocular is comfortable to hold,
Binocular possesses low night vision,
Phone adapter is provided,
Not difficult to use the focus dial
Cons
Short eye relief,
Bulky pair of binoculars,
Specs
Price: 💲💲 (fewer 💲 = cheaper)
Size: 9.3 x 8.2 x 4.2 inches (23.6 x 20.8 x 10.7 cm)
Objective Lens Diameter: 50mm
Magnification: 10x
Eye Relief: 9mm
The Bushnell Falcon 10×50 is suitable for those looking for high magnification at a relatively cheaper price. This binocular is well-suited for activities like hunting and birding due to its wide field of view. It also features a rubber coating to protect the binocular. While trying to adjust the focus of the images, you might be delighted to know that the focus knob is not difficult to manipulate. The ability to focus well for long distances is a plus. Do be reminded that this binocular lacks a tripod attachment, thus it might be a concern for hands-off viewers. Also, the binocular proves difficult to focus in the short distance.
Pros
Strong rubber coating,
Easy to manipulate the focus dial for far objects,
Prompt customer service,
Binocular provides wide field of view
Cons
Lack of a tripod attachment,
Hard to focus in the near distance
Specs
Price: 💲💲 (fewer 💲 = cheaper)
Size: 5.8 x NaN x 2.1 inches (14.7 x NaN x 5.3 cm)
Objective Lens Diameter: 42mm
Magnification: 12x
Waterproof: Waterproof
Designed for outdoor adventurers, these 12×42 HD Binoculars for Adults provide an exceptional viewing experience in a durable, yet lightweight package. Perfect for concert-going, bird watching or hunting trips, its high-magnification power delivers crystal-clear images from a distance. Crafted to withstand the rough of outdoor activities, its sturdy exterior promotes durability.
One of the standout features of these binoculars is its convenient phone adapter. An improved version, this adapter allows you to pair the binoculars with your smartphone and capture your viewing experiences with ease. However, you might find these binoculars a tad bit demanding in conditions with frequent temperature oscillations. The lenses, while powerful, lack a fog-proof feature and might need regular cleaning to maintain optimal vision. While overall these binoculars offer impressive attributes, customer service response may leave room for improvement. Patience might be required when reaching out for queries or issues with the product.
Pros
Exceptionally lightweight for 12×42 magnification,
Offers convenient adjustability features,
Durable, rugged exterior ideal for outdoor use,
Upgraded phone adapter enhances user experience
Cons
Lenses require frequent wiping in fluctuating temperatures,
Customer service response can be slow
Specs
Price: 💲 (fewer 💲 = cheaper)
Size: 3.7 x 3.6 x 2.1 inches (9.4 x 9.1 x 5.3 cm)
Objective Lens Diameter: 25mm
Magnification: 10x
Waterproof: Waterproof
Ideal for event-goers and wildlife enthusiasts alike, Aurosports provides a 10×25 Folding Compact binocular featuring Low Light Night Vision. This gadget's lightweight, compact design easily fits into a backpack or side pocket, perfect for convenient transportation. It's crafted with an impressive durable exterior to withstand unexpected environmental challenges.
Offering easy-to-adjust focusing, this binocular delivers crisp, clear visuals, drastically enhancing your viewing experiences. Rainy weather is no obstacle as the binocular is designed to tolerate minor water splashes, ensuring its longevity despite weather unpredictability.
One standout feature that makes this product unique is its low light night vision. This function allows for enhanced image clarity during dusk or dawn, making your adventures unrestricted by light conditions. However, users may want to factor in that while it withstands minor moisture, it's not entirely fog-proof, potentially needing regular wipe-downs in humid conditions.
Pros
Compact and lightweight, ensuring portability,
Easy-focusing mechanism provides clear visuals,
Sports a robust exterior for durability,
Low light night vision enhances after-dark viewing
Cons
Strap adjustment might be challenging,
It's not completely fog-proof
Specs
Price: 💲💲💲💲 (fewer 💲 = cheaper)
Objective Lens Diameter: 50mm
Magnification: 20x
Waterproof: Waterproof
Made for adventure, the 20×50 Military Binoculars for adults pack both durability and functionality into one compact package. Designed for rugged terrains and high-action events like hunting and hiking, these binoculars boast a robust exterior that can withstand the harshest environments.
Crafted with convenience in mind, these binoculars come with a comfortably adjustable neck strap, ensuring easy-to-reach access and reducing user fatigue during extended periods of use.
In addition, to cater to the modern day adventurer, these binoculars are uniquely equipped with a smartphone adapter. This allows for capturing those breath-taking moments and sharing them instantly. However, its operation may require a little practice to get accustomed to.
The 20×50 Military Binocular features helpful additions like attached lens caps, effectively eliminating the risk of losing them during your outdoor activities. It also offers the ability to connect to a tripod for a stable and enhanced viewing experience.
However, these binoculars do have a few downfalls to note. Primarily, they aren't fog-proof, making them less than optimal for humid or rainy conditions.
Pros
A sturdy and rugged design for outdoor use,
Comfortable adjustable neck strap,
Lens caps attached to the binoculars,
Tripod compatible for stable viewing
Cons
Not fog-proof, limiting use in humid conditions,
Smartphone adapter takes time to get used to
Specs
Price: 💲💲💲 (fewer 💲 = cheaper)
Size: 7.1 x 5.1 x 2 inches (18 x 13 x 5 cm)
Objective Lens Diameter: 50mm
Magnification: 10x
The SkyGenius 10×50 Binoculars is an exceptional addition to your wildlife-watching arsenal. This model is perfect for bird watching, appreciating nature's splendor, or even getting close-up views during fast-pace sporting events. Prominently characterized by its wide field of view, it promises to enhance your visual experience.
What sets these binoculars apart is their intuitive usability. An ergonomic design is paired with a comfortable rubber coating—ideal for extended usage and handling. This model also excels when it comes to user-friendly adjustments. For instance, fine-tuning the diopter to your preference is a breeze, ensuring crystal clear views tailored to your needs.
SkyGenius is renowned for their outstanding customer service, demonstrating an unwavering dedication to user satisfaction. They stand ready to assist with any inquiries or concerns, further enhancing the overall experience. On the flip side, make note that the accompanying binocular bag strap is on the shorter side. Adjusting to your most comfortable length might not be as straightforward. Plus, the unit veers towards the heavier side compared to its compact counterparts.
Pros
Comfortable grip for prolonged use,
Exceptional customer service,
Durability assured with rubber coating,
Smooth diopter adjustments
Cons
Short length of binocular bag strap,
On the bulkier end of binoculars
Verdict
To summarize, we have gone through dozens of binoculars under 50 dollars and decided that 7 are worth your consideration. Out of these, the absolute Best Binoculars Under 50 is HEALSUN 12 x 42 Binoculars for Travel which we highly recommend as our overall best.
If money is not an issue, you can consider HEALSUN 12 x 42 Binoculars for Travel as this is our Premium Pick.
Otherwise, there's no shame in spending prudently, LUXUN 10 x 50 Binoculars is the Budget Option.
Our other reviews you may find useful in your research:
What You Should Know Before Buying binoculars under 50 dollars
Built In Memory
The built-in memory feature in digital camera binoculars allows you to save your collection. However, since the name of the game is convenience, the housing unit has limited memory capacity. To overcome this, manufacturers offer a removable SD card that helps you offload your pictures onto a computer before your next trip. The advantage of the SD card is that you can immediately take a picture or video at a high resolution and save it!
Foldability
Foldable binoculars are not only lighter in weight than their bulkier counterparts but are also easier to store and carry. Foldability is an amazing feature as it extends to every kind of specialized binocular use. Whether you're hunting, wildlife viewing, going to the opera, or photographing marine life, a foldable binocular will make your task easier. However, keep in mind when purchasing a foldable pair of binoculars that the material needs to be extra sturdy since the foldable joints make the housing unit vulnerable.
Phone Adapter Compatibility
Digital camera binoculars are compatible with your smartphone's adapter as they feature universal charging ports and similar batteries. This is one of the most sought-after features in any pair of binoculars, although a little pricey in the long term. Users usually want to invest slightly more and use this feature rather than carry multiple adaptors and wires while traveling, especially for far-off distances like wildlife viewing.
Housing Styles
A binocular housing unit serves two primary functions: durability and function. The material of the housing unit is primarily aluminum or polycarbonate with variability in the coating styles. Outdoor models are covered in leather or plastic that is coated with waterproof material. The housing unit's style can also affect the function of the binoculars. An open bridge housing unit has the focus knob closer to the eyepiece. It allows for a full grip while reducing the weight. A closed bridge housing style offers an enclosed focus mechanism and center hinge, which offers more durability while reducing a full hand grip.
Questions and Answers About binoculars under 50 dollars
What is a phone adapter for binoculars?
A phone adapter for binoculars is an adapter that is used to attach your phone to your binoculars. It lets you capture high-resolution photographs of the view you see through your binoculars. It is especially useful when birdwatching, whale watching, or stargazing. The phone adapter for binoculars is compatible with most smartphones, tablets, and cameras.
Can night vision binoculars be used in daylight?
Binoculars with night vision can be used during the day as long as they are not used in areas with a lot of light or brightness. The lenses are sensitive to light but block out and reduce infrared light, allowing night vision binoculars to be used during the day.
How do you know if binoculars are out of collimation?
To assess whether a binocular is out of collimation, try to find an object with a distinct horizontal line, like the roof of a house. Make sure the object is at least 100m away from you. Slow move your eyes away from the binocular till it is about 3 inches away. Try to focus your eyes more on the eyepieces of the binocular. Now, even a slight miscollimation can be seen clearly with your eyes.
Do you need special binoculars if you wear glasses?
If you wear glasses, you will require a binocular with extra eye relief. Eye relief is the distance between your eyes and the ocular lens whereby you can see the full field of view. A binocular lacking eye relief can cause you to have a constricted field of view. When deciding on a binocular, it can be beneficial to get one with extra eye relief, and thereafter twisting the eyecups down to get the desired eye relief.
What does eye relief mean in binoculars?
Eye relief is the distance between your eyes and the ocular lens whereby you can see the full field of view. Most binoculars have adjustably eyecups for you to adjust the distance between your eyes and the ocular lens. It is also extremely important for those wearing glasses to source binoculars that provide extra eye relief, so they can see a full field of view.
Can I use binoculars with glasses?
If you wear glasses to correct your near or farsightedness, you may not need them at all since the focusing mechanism on the binocular can help you correct your vision. However, if you wear glasses because you have astigmatism, you will need your glasses or you will sacrifice image acuity. You should then source for a binocular with long eye relief to accommodate your glasses.
Can binoculars record video?
The commonly used type of binocular is the one unable to record videos. However, there are also many binoculars with camera or video capability. These are also called digital binoculars with a built-in camera. These digital binoculars can record high-quality videos and images of your liking. You can then also access these files by connecting your binocular to other devices.