"Coffee – the favorite drink of the civilized world."

Thomas Jefferson
Black as the devil, hot as hell, pure as an angel, sweet as love. We all love coffee. When you travel, you have this amazing opportunity to experience different textures and flavors of coffee. We asked 25 different travel bloggers to share their coffee experiences with us. From Israel, Morocco, through South India to Laos and Paris – we are taking you for a coffee journey around the World!
---
1. Coffee from Laos.
I usually consume at least one cup every day. I do have a number of vices, and this is one of them! This particular cup of coffee was one of the most unique I've ever experienced, coming from the southern region of Laos. It was served simply, black with cream on the side and packet of sugar. No flash, but none needed. The texture was heavy and silky, almost reminding me of molasses. Surprisingly, it was quite sweet and far less bitter than most coffee I've encountered, though it still remained earthy in flavor, by nature. I didn't know what to expect of the coffee in Laos, as most people seem to mix up the instant stuff (read: gross), but I was very pleasantly surprised to stumble upon this gem. I'll be drinking plenty of Laos coffee for the next week while I'm still here!
Born in America, Jeremy, an IT specialist by trade, packed up his belongings and left home on an open-ended trip to Australia. Years later, he's still on the move and exploring other countries. He is now a mobile cocktail bartender and the head writer for travelFREAK! You can usually find him on either side of the bar, acting wanky and pretentious about booze. Follow Jeremy's adventures on his blog and find him on Twitter, Facebook, Instagram and Google+.
---
2. Coffee from Australia.
Australia loves coffee, and no city loves coffee more than Melbourne. Australia's southern metropolis is addicted to the stuff, and with just a couple of satisfying sips on a cold winter's morning, it's easy to see why. Espresso machines were brought to Australia in the 1950s by waves of Italian immigrants, and the booming cities of Sydney and Melbourne gradually adopted and appropriated coffee culture. The boom arguably came in the 1990s, with greater exposure to global ideas and concepts surrounding the culture of coffee.
In Melbourne, this was coupled with the controversial state premier Jeff Kennett, who himself once consumed 30 cups of coffee a day according to a report on one website. Kennett's government promoted Melbourne as Australia's 'European city', and Melbourne's crown as the coffee capital of the country was cemented.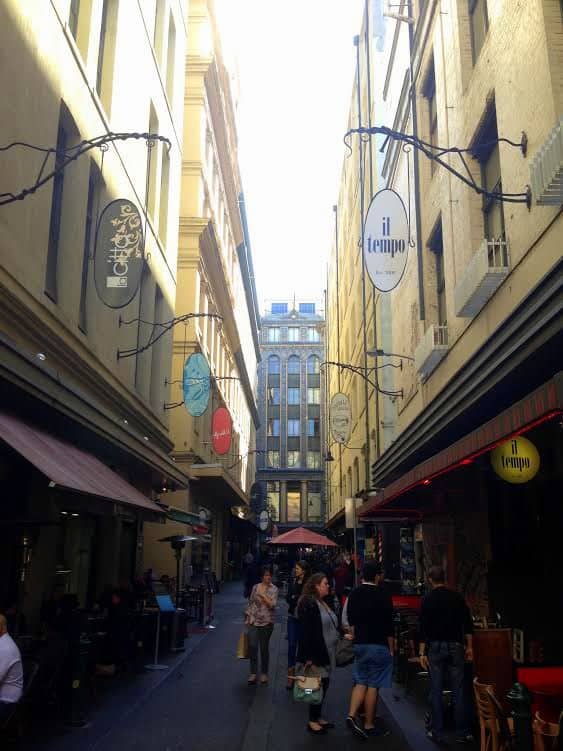 Nowadays coffee is served in a variety of shops, from street-side cafes to shopping center food courts, from established Italian-origin cafes such as Brunettis to holes-in-in-the-walls of graffiti-covered laneways. Melbourne, as well as other Australian cities, are also home to a growing number of local producers such as St Ali, Seven Seeds, and Sydney's Campo's Coffee, who have perfected the art of roasting.
Starbucks struggled to gain a serious foothold in Australia in the early 2000s, although local chain Gloria Jeans is to be found almost everywhere, drawing groans from many connoisseurs at the company's mass-market appeal. Such is Australia's love of the caffeinated liquid that Mcdonald's inaugurated its McCafe brand here – a slightly premium version of the American fast-food brand which sells coffee and cakes instead of burgers and fries.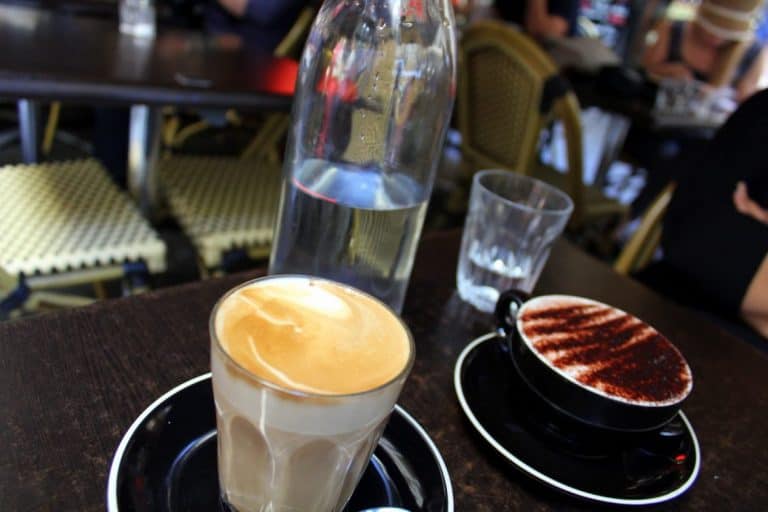 Coffee is almost always served as espresso; a certain amount of drip-coffee-snobbery exists in Australia. Peculiarities in Australian coffee culture include the ubiquitous chocolate dusting on a cappuccino. The name 'flat white' is also believed to have emerged in Australia, to describe a coffee latte without any foam. Until the popularity of frappes about a decade ago, an 'iced coffee' in Australia always referred to strong milk coffee in a tall glass, served with a scoop of vanilla ice cream and topped with whipped cream – deliciously unhealthy!
Writer, traveler, journalist, amateur photographer, teacher. Founder of UrbanDuniya.com. Based in Melbourne and Lahore. UrbanDuniya is an online journal featuring independent and alternative news, reviews, opinion, and discussion from four major cities across Australia and the Indian subcontinent. It was founded on values of community, quality, and integrity, and offers a world of good living, great writing, and striking photography.
---
3. Coffee from Ethiopia.
Ethiopia is the birthplace of coffee and it's one of the best places in the world to experience the incredible beverage. Walking down the streets of Addis Ababa your nose will get blasted by a sensational aroma of roasting beans, and that's when you know it's time to have another cup. Traditional Ethiopian coffee is served black, with an optional amount of sugar (many locals like it very sweet). It's strong and sharp but smooth with little trace of acidity. Coffee in Ethiopia is often paired with crispy popcorn, which I think, makes the perfect coffee snack. I couldn't resist having a cup of coffee every few hours while traveling in Ethiopia!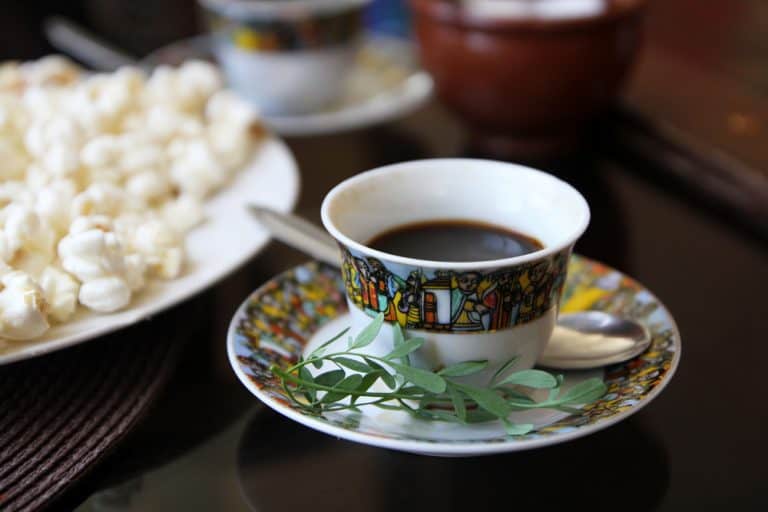 Mark Wiens (Migration Mark) – a travel foodie of Migrationology. In 2008 he set out traveling and he has been able to find a sustainable approach to living this lifestyle, eating all sorts of amazing food, and gaining invaluable cultural and life experiences. He grew up traveling the world with his family and returned to the United States to attend university. After graduating, Ihedecided to continue what he loved most: traveling the world, learning about other cultures, and eating local food.
---
4. Coffee from Pakistan.
Coffee is a relatively recent introduction to the Pakistani diet. As with most of South Asia, the nation is obsessed with sweet, strong, milky tea. Furthermore, Pakistani society is overall more traditional than Indian society, so with a handful of exceptions, Pakistanis wouldn't dream of substituting their morning chai for a coffee hit. Coffee, where it does exist, is usually of the Nescafe variety. Most urbane Pakistanis have romantic associations with the drink; a warm cup of milky coffee on a cold winter's night, love blossoming between young couples in city cafes over a warm mug or two.
The cafes of the cities aim for the high-class, sit-down espresso lounge boutique experience, and open from lunch until late – they usually close after midnight. If anyone in Pakistan drinks coffee in the morning, they would probably have it at home – and it would probably be of the Nescafe 3-in-1 (coffee/milk powder/sugar) variety. Alternatively, in upmarket shopping areas, you can find coffee-wallah, or 'coffee maker', accompanied by a milk-steaming machine. The steam wand is usually crusted with burnt milk, and the contraption does not feature espresso filters. The machine will be stacked high with Nestle Milk Pak cartons (UHT milk), plus a large jar of Nescafe Matinal, a jar of sugar, and sometimes Cadbury Drinking Chocolate and a small carton of thick pouring cream.
The milk is steamed with a spoonful of instant coffee in the jug and poured into disposable cups. Sugar is then added if desired, and the drink is finished off with a dusting of chocolate powder and a swirl of the cream. This 'desi coffee', or 'local coffee', is popular in northern cities such as Lahore, Islamabad and Rawalpindi, where the winter nights are cold. Stalls stay open into the night, and locals pull up on their motorbikes after a movie or with a bunch of friends for a hot cup of coffee by the roadside. By UrbanDuniya.com.
---
5. Coffees from Turkey.
Embarking on a trip to Turkey? You'd best leave your Keurig at home. The Turks are serious about their coffee, and to prove it, they've spent the last five centuries whipping up a signature blend that is as unique as any on earth. Until recently, I haven't been much of a coffee drinker, but when I landed in Turkey I simply knew I had to try this mystical brew I'd heard so much about. It took a few days in Istanbul before I finally mustered up the courage to taste what a Middle Eastern friend once described as a beverage bearing the texture of waste from an overdue oil change. "From the first sip, it's obvious that Turkish coffee isn't your typical morning grande at Starbucks. Turkish coffee differs, not in the choice of beans, but in its preparation.
Finely ground roasted beans and sugar are added to water and boiled (and cooled) multiple times in a special pot called a cezve. Served unfiltered, Turkish coffee bears earthy aromas, a distinctive full body, and frothy texture that would make an espresso green with envy. It's also immensely flavourful, helping seasoned coffee aficionados appreciate the subtle woody tones of high-quality coffee beans. Once you get past the shock of drinking something with a sludge-like consistency, you'll probably come to enjoy this surprisingly delightful beverage—no visit to Turkey is complete without it!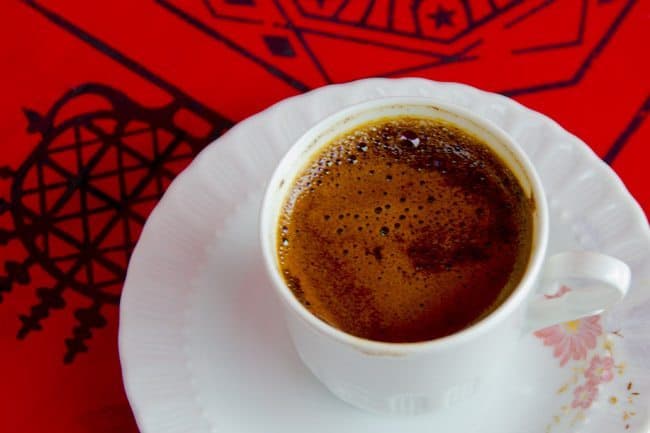 Ryan O'Rourke is a Canadian travel writer, photographer, and polyglot-in-training with a sheer inability to control his wanderlust. Almost a decade after his first ill-conceived backpacking adventure, Ryan has become a staunch defender of minimalist travel, sharing his travel experiences, photography, and language learning attempts at Treksplorer. Connect with Ryan on Facebook, Twitter, and Google+ to follow along with his misadventures.
---
Coffee experience from Istanbul
It's probably mundane to say my best coffee memory is from Istanbul, but it's true. The fact that my father was Turkish and I'm partial has nothing to do with it at all. On the other hand, what does have a bearing on the matter is what comes WITH the coffee… in this case halvah, that sesame sweet with pistachios, and to crown the lot, a tiny, perfect square of loukoum, or Turkish delight. Turkish coffee isn't for the tame: if you work at it you could probably stand a spoon in its creamy thickness. It's dark and rich and exotic and smells of burnt beans, the aroma reaching you long before the taste. Properly made, its water is boiled three times and sugar incorporated directly during boiling. More than coffee it is a heavenly syrup, a coulis of coffee, a creamy, grainy mixture which, for me, is the king of coffees.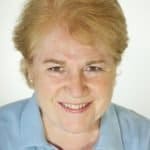 Leyla Giray Alyanak is a former foreign correspondent with a passion for travel and improving people's lives in developing countries. At 43 she made a major decision to reinvent herself and travel the world solo for six months. She was gone more than three years. Leyla now works for an international development agency in Geneva and she blogs at Women on the Road.
---
6. Coffee from Thailand.
The best coffee I've tried in my life so far was from Chiang Mai's coffee shop, prepared by World No.6 Latte Art Barista  It was so delicious, the taste was rich, full… oh I can't describe this taste, it was gorgeous! I never drink coffee without sugar, but I couldn't even think of putting sugar in my coffee from Ristr8to, I was afraid to spoil the taste…it was amazing!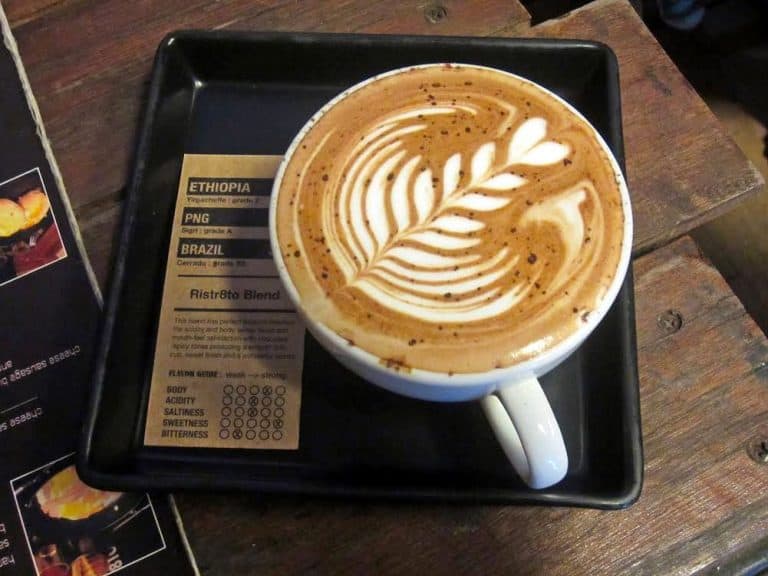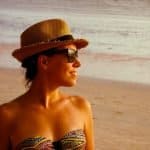 Alyona loves exploring new destinations and maintains a travel blog at .alyonatravels. She is originally from Russia and travels around the world with her husband Jean. She is a cheerful and positive person. She enjoys life whatever happens. She thanks God for this amazing world where we live in,  she adores visiting new countries and can't stop surprised at how wonderful life is!
---
7. Coffees from Bali.
We couldn't pass up the opportunity to try kopi luwak, coffee brewed from beans that have passed through the digestive tract of a civet. That's right—the small, Indonesian animal has to excrete the beans to make this highly sought-after cup of Joe. Kopi luwak first gained popularity from its appearance in the movie The Bucket List; that coupled with its rarity means that some Western restaurants charge upwards of $80 a cup. To be honest, our taste buds weren't quite sophisticated enough to notice anything different between this and a standard cup of coffee, but it still topped our list of memorable experiences in Bali.
Dan and Casey are the two lovebirds documenting their travel musings at A Cruising Couple. They're writing, photographing and drinking wine from their home base in Taiwan until August. After that who knows where they'll be! Be sure to stay updated on all their adventures by connecting on Facebook and Twitter! Come along with them and don't miss their awesome travel adventures!
---
Anomali Coffee in Bali, Indonesia
In my opinion, they serve one of the best coffees on the island and use coffee beans from Indonesia only. The ambiance of the cafe is very cozy with a wooden interior; I could easily spend hours here. My favorite menu is Ice Blended Mocha Latte which has quite a strong taste of coffee, then mixed with the right amount of milk and chocolate powder. Or when the weather in Ubud is quite chill then I would order their Café Latte. It has a strong aroma with a creamy texture and tastes mild.
---
Black Canyon Coffee in Bali, Indonesia
I always order Mocha Glacier in this café to cool down when the weather in Bali is way too hot. It's basically iced blended coffee, milk and chocolate then topped with chocolate ice cream. I like to wait until the ice cream is melted and mix it. The taste is not too sweet because it has a hint of bitter chocolate. Bliss!
Debbie is a travel junkie, foodie, animal lover, and shutterbug.
Living a semi-nomadic life since birth. Visited 42 countries. I'm a retired pastry chef and now share stories around the world through my blog.
---
8. Coffee from China.
Yangshuo, China wins the prize for the cutest coffee drink. The foam panda stenciled on top was almost too perfect to drink! Heather of Ferretingoutthefun.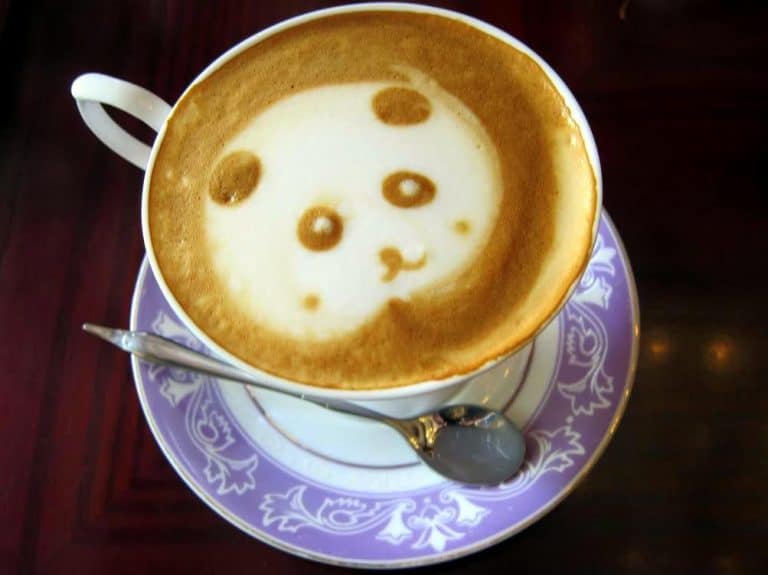 ---
9. Coffee from Hungary.
The best coffee I've ever tasted was in Budapest, Hungary. Every morning, the owner of our guesthouse made us cappuccinos for breakfast and they were so good I didn't even need to add sugar! I'm not sure what kind of beans he used, but the caramel notes of the coffee were rich and smooth. It was the perfect drink to accompany the freshly made pastries!
Putting aside a career in marketing, Heather Hall moved with her husband to Shanghai in 2011 and spent two exciting years exploring the cultures and cuisines of East Asia.
Now back in the United States, she is eagerly planning her next expat escapade. Wherever the road takes her, she is sure to ferret out some fun! Read more about her adventures at Ferretingoutthefun.


---
10. Coffee from Sudan.
We love coffee. Coffee culture is a huge part of our travels and we always sample the local brew. Some of our favorite moments have been when we've taken a break to relax with a fresh cup of Joe at a local coffee stand to people watch and enjoy a quiet moment. We have tasted delicious coffee in many places around the world most notably in Turkey, Bali, and Guatemala, but the coffee that stands out most to us is in Sudan. We were cycling Africa from Cairo to Cape Town, and Sudan was one of our favorite countries to travel through. The people were incredibly kind and giving, and the coffee was out of this world.
The best way to drink coffee there was to pull up to a small roadside stand. These stands were just basic stops but many men surrounded the fire drinking coffee with huge smiles on their faces. The fresh hand-ground beans were put directly in a metal kettle boiling over an open flame. They poured our coffee into small glasses and we drank several helpings before moving on through the Nubian Desert. That coffee was so rich and delicious, it was difficult to go back to regular coffee after that. I don't know why the West has to corrupt coffee with horrible brews like Nescafé and Folgers, but if you get out of the hotel and explore the local scene, you will find coffee shops that serve brews the way they've been serving for centuries and it is truly the most delicious blend you will ever taste. Keep it simple, that's what we say.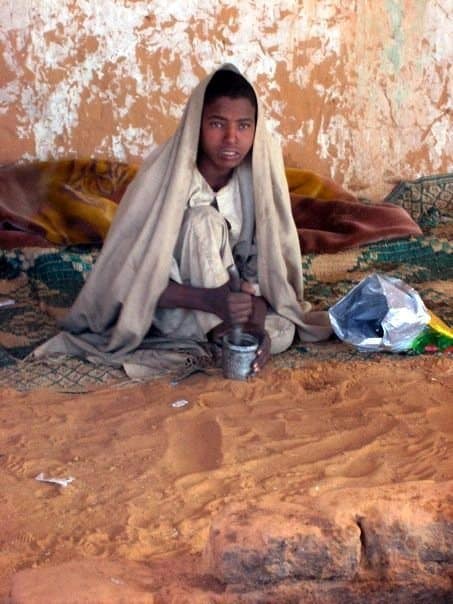 Travel couple Dave and Deb live by the motto "Adventure is for everyone" Married for 17 years, they've visited over 80 countries on 7 continents.
They aim to inspire people to follow their dreams and push their boundaries. Follow their journeys on their travel blog.
---
11. Coffee from Holland.
My best coffee experience was in Efteling, a fairy-tale theme park located in the town called Kaatsheuvel, in the Loon op Zand municipality. I ordered a creamy skinny latte with a piece of cherry chocolate.
Agness is a Polish travel blogger who has been traveling and living in different Asian countries since 2011.  Moreover, she is a food lover obsessed with Chinese cuisine, yoga passionate, life enthusiast, and photography freak. Oh, forgot to mention – you're reading her blog now :P
---
12. Coffee from Vietnam.
We recently tried Vietnamese egg coffee (Cà Phê Trứng) in Hanoi and I would highly recommend it to anyone passing through. If you're put off by the sound of eggs in coffee, don't be – it's not the soggy scrambled eggs I'd envisaged, rather an indulgent, silky coffee-flavored custard. So what's actually in it? The topping is a combination of egg yolk and condensed milk whipped together until thick and creamy. Once this is spooned into a glass, strong black Vietnamese coffee is poured over the top and left to sink to the bottom. It's sweet, sinful, and definitely more of a dessert than a coffee. It's delicious though, and I can honestly say it's the only time I've seen a server looking envious delivering a drink! You can find egg coffee all over Hanoi, but the photo attached was taken at Hanoi Social Club. Word on the street is that Cafe Giang is also a top place to indulge.
Jenny has been slowly traveling the world with her husband, Lewis, since September 2012.
She (occasionally) blogs about balancing exploration and adventure with the type of work that keeps her in mojitos and mischief – namely iOS app development, writing, and contracting.
---
13. Coffee from New York.
Ferrara Bakery & Café – This place has been described as 'an over-the-top New York experience', but surely that's what you want when visiting the Big Apple?! I have to restrict my coffee fixes, as I am a nightmare to be around when high on caffeine, so I have high standards for my limited rations. The café latte really hit the spot, rich, smooth, and creamy. Liquid gold! Perfect alongside their delicious chocolate cake. I was sugared up and bouncing off the walls, ready to explore the rest of NYC all for just a few dollars!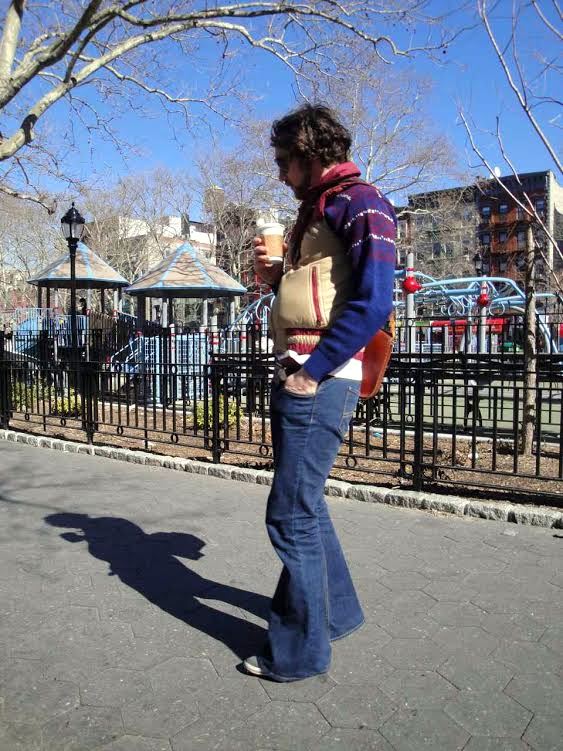 Rob is a travel blogger who has jetted off to Mexico with a one-way ticket and no set plans! Together with his girlfriend Kellie they form Hungry Escapades travel blog, which follows their adventures and obsession with food.
They offer travel tips, recipes, inspiration, and a general lust for life!
---
14. Coffee from Spain.
The Spanish workday is long, and the people stay up late. To me, having a coffee in the mid-morning or late afternoon is not only necessary but part of the culture here. It is rare to find coffee-to-go even in the capital, and most people will savor a cup while chatting with friends or outside in one of the many plazas. While you can get a cheap cup at any local Spanish bar, there are also many new trendy cafes all scattered through the Malasaña neighborhood offering high-quality roasted beans with a hip atmosphere. Spanish coffee is strong, and I usually order the most popular cup, a "Cafe con Leche" (half coffee and half hot milk). Sometimes it will come in a small mug or other times in clear glass. This has never made much sense to me since it's almost impossible to hold and drink if it is scolding hot! It doesn't matter though, it's Spain- there's no rush!
Ever since college graduation, Jessica has been on a continuous journey to see the world through the eyes of an expat. She first moved to South Korea to teach English for two years.  She now calls Spain, the land of vino and siestas, home. When she isn't trying new tapas in Madrid, you will probably find her in the Asian supermarkets searching for authentic ingredients to make Pad Thai or Korean bibimbap. You can follow the journey via her blog, Curiosity Travels. You can also follow along on Facebook, Twitter or her favorite, Instagram.
---
15. Coffee from Italy.
Found this café while I was walking towards the Pantheon. Smells of coffee filled the air and I saw quite a number of people were queuing so I joined them. Turned out their coffee was really delicious. It has a smooth texture and has a strong, bold flavor. 
Check out our comprehensive guide to Italian Coffee!
---
16. Coffee from Colombia.
While working onboard a luxury cruise ship, we were lucky to have one day visit to Cartagena de Indias, Colombia…And who can visit Colombia without trying real Colombian coffee? We found some street food vendors that sell freshly roasted coffee. The price was 400 pesos (n0,20$). Most Caribbean and Central American countries will accept US dollars, except street vendors, of course. We didn't have any pesos with us and the seller will not take any dollar, not even if we offered $1 to him. Thanks to the lovely gentleman behind me in the pictures that offered to pay for our coffee, my Filipina friend and I could enjoy our Colombian coffee while chatting with locals!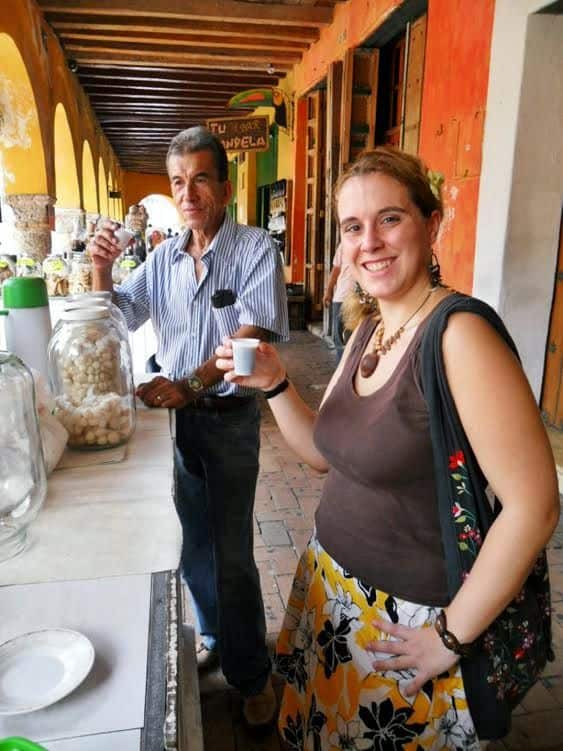 Noelfy used to be a girl who dreamed of traveling the world. That was 20 years ago. Now she is making her dreams true. Animal lover and in love with nature, dislike the routine, refuses to have a "normal" life, and has already visited +62 countries in less than 26 years and still counting. Working as a Flight Attendant, Cruise Ship Hostess, or whatever allows her to travel for free. She has the"no limits" attitude and wants to encourage people to break down limits and travel the world with no fear! You can also follow Noelfy on her Twitter and Facebook.
---
17. Coffee from South India.
Filter Coffee (pronounced as Kaapi) holds a special place in a South Indian household. The day kick starts by sipping a sinful little cup of kaapi served in a traditional 'Davarah and Tumbler'. The aroma and taste of a filter coffee is completely different from those of instant coffee powders.
How it is made: Dark and roasted coffee beans (Arabica, or Robusta) grown in the hill stations of South India (70-80%) + Chicory (20-30%) are ground together. 2-3 heaps of coffee powder is added to the Indian Coffee Filter (usually in brass or stainless-steel) along with hot water and it is let for some time to get the coffee decoction.  Boil a cup of full whole milk, add a teaspoon of sugar, add the coffee decoction.  Frothing is a simple process with stainless steel 'Davarah and Tumbler'.  It itself is an art that you can't miss in the roadside coffee stalls when you travel in South India. And voila, your filter kaapi is ready!
Where to buy: There are traditional coffee houses that grind the required powder for convenience's sake. In Tamilnadu, famous household brands are Narasus Coffee and Leo. There is a variety of restaurants that serve really good filter kaapi in South India, especially in Tamilnadu. Chennai is famous for its coffee and you can get good quality filter coffees from Hotel Saravana Bhavan, Hot Chips, Rathna Cafe.
Cost: Approx Rs.10 in the street shop; Rs.20-30 in good restaurants; Rs.50-100 in coffee houses; From Rs.200 in 5 star restaurants.
Anu and Sri, an Indian Couple currently living in Edinburgh, have traveled to more than 20 countries over the last 5 years. Having lived in 3 countries so far they believe in "live like a local" and "explore the length and breadth of the country while living there" and travel while managing 9-6 jobs. They blog about the weekend and romantic getaways, off-beat experiences, and share amazing photographs from around the world.
---
18. Coffee from Tokyo.
Coffee is everywhere in Tokyo and unsurprisingly, the big international chains dominate, as well as some Japanese versions. There's a focus is on the American-style (think syrups and various additives), while the local coffee can also be quite sweet. But there's now a huge groundswell of cafes serving what Europeans and Australians would consider being a fairly decent brew – without all the 'whistles and bells'. The biggest issue though for a coffee lover in Tokyo is the cost. A basic caffe latte or espresso starts at around 500 Yen and can go up quite steeply from there. At Bills (a small chain of cafes run throughout Japan by Australian expat, and now British resident chef Bill Granger) for example, a 'strong' caffe latte was an eye-popping 800 Yen. Sadly, I've not found a 'bargain' coffee experience in Tokyo. If your custom is to have two or three coffees at a sitting and you think you should probably cut down on caffeine, then Tokyo is a great catalyst to change your ways. The rise of European-style coffee has also given the Tokyo cafe industry a boost. Given it's such a huge city if you're looking to sample various styles of coffee within one area, head for Daikanyama which has a cool, villagey vibe. It's easy (and cheap) to get there on the amazing Tokyo subway and what you save on taxis you can spend on coffee!
There are cafes of all persuasions dotted throughout streets and piazzas as well as lots of bookstores (with English books) and hip boutiques. It's a fun spot and great for people-watching. A final word about smoking. Tokyo has banned smoking on its streets except for designated smoking areas but, in most restaurants, it's still permitted. If you want to enjoy your coffee in a smoke-free environment (and the weather allows) then sit outside – it's the opposite of smoking regulations in almost every part of Europe, the US and Australia where the alfresco tables are dominated by smokers and the clean air is indoors!
Michelle Dunner (aka Greedy Girl) is an avid traveler who hates flying but would go anywhere, any time to eat, drink, be merry and blog about it. She's always hungry for more. Based in Melbourne, Australia, she knows good food, wine, and coffee and isn't afraid to dish on what she finds during her international travels four times a year. Follow Michelle on her Facebook and Twitter.
---
19. Coffee from Paris.
When you like your coffee a particular way, trying to achieve a consistent result around the world can be tricky – communicating your needs can often get 'lost in translation'. For me, coffee needs to be strong, with just the right amount of milk. In Paris, a request for a strong coffee with milk still seems to be a fairly unusual request. Too many times, I've ended up with a bitter and watery result – cafe creme being a fairly weak brew on average. There's also significant resistance to getting milk in your coffee after breakfast. Australians are big coffee drinkers and the coffee culture here is well entrenched, particularly in my hometown of Melbourne. While we're undoubtedly coffee 'snobs', no one raises an eyebrow if you order a caffe latte at 11.30 at night. How you like your coffee is up to you. Coffee making has become an Australian export. Expat Australians can be found behind coffee machines from Stockholm to New York City – and even in Paris. Cafe Coutume, on the rue de Babylone, has redefined the Paris coffee experience. A joint Franco-Australian business venture, this is seriously good coffee prepared just the way you want it. No translation issues here – the baristas all seem to speak several languages but, most importantly, get that coffee is a personal experience – and they get it just right.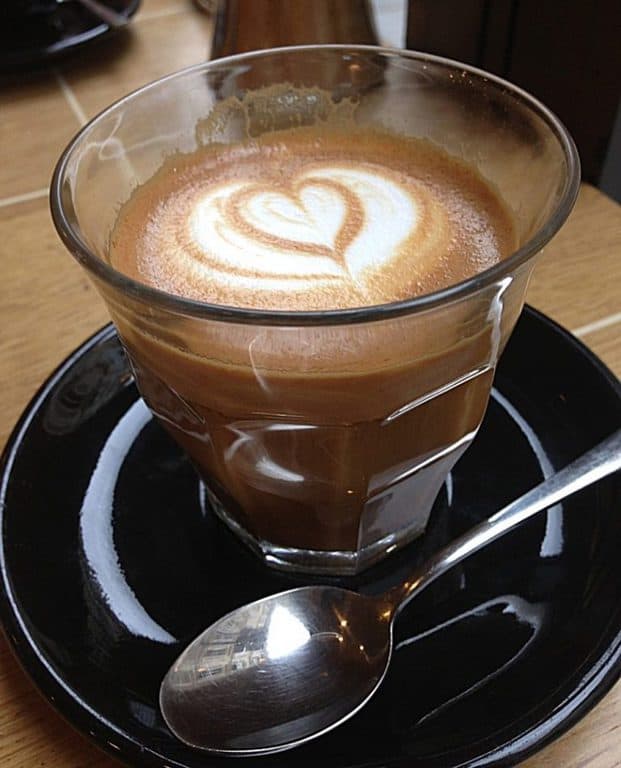 Contributed by Michelle Dunner
---
20. Coffee from Budapest.
A cappuccino from My Little Melbourne, Madách Imre út 3 Budapest Being from Melbourne, one of the coffee capitals of the world, I'm somewhat of a coffee snob. Coffee in Europe has been a massive let-down, save for the coffee paradises of Italy and Austria, and I've largely stayed away from drinking it anywhere else. That was until I found out about a little cafe in Budapest, of all places; called 'My Little Melbourne' it set my expectations pretty high. Somewhat risking it, I settled on a cappuccino. These guys knew what they were doing; out came an artisan coffee complete with a ByronBay cookie, and I was in heaven. The coffee was strong, hot, and packed a punch, and I even ordered a second an hour or so later. Sitting al fresco in the Budapest sun, it could easily have passed for a lazy Sunday afternoon in a nondescript Melbourne laneway.
Caitlyn is a twenty-something Australian living in the Netherlands. She has a different view from the office every day, working as a tour guide across 23 European countries. She blogs about what she loves: travel, sport, and food.
---
21. Coffee from Bosnia.
This tiny little cup of 'Bosnian' coffee I got in Sarajevo, Bosnia each afternoon for 1 dollar will knock your socks off. By the time you get to the bottom, it's like drinking mud, it's so thick! The grounds are left in the bottom to help you get your A.M. buzz and the taste was delightful. Give it a quick stir and drink it fast!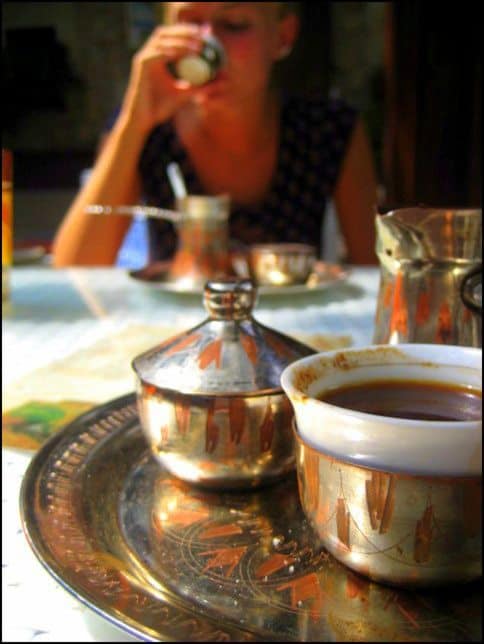 Rachel is a travel blogger living in Goa, learning what being an expat is all about as well as continuing her travels to England, Mexico, Thailand, and beyond. She is sharing her stories to inspire other girls (and boys) that you can quit your job, travel, and look cute doing it. You don't have to be rich, you don't have to be with your friends, and we are only getting older… so what are you waiting for? Check out her blog and follow her adventures on Facebook, Twitter and Instagram.
---
22. Coffee from India.
When one thinks about hot beverages in India, chai comes to mind. In South India, though, coffee is also very common and has its own particular style of preparation and serving. South Indian coffee is always milky and it's traditionally prepared in a metallic filter: similar to the typical Italian stove coffee makers but here instead prepared off the fire, using boiling water that is poured over the coffee powder and filtered to the bottom metal container. Coffee in India is grown mostly in the states of Tamil Nadu and Kerala (where you can also sip coffee in one of the Alleppey Houseboats) and some brands make a mix of coffee with a small percentage of chicory available too. The cool thing about South Indian filter coffee is the way it's served and enjoyed. The liquid is served in a tumbler along with a "dabarah", which is basically a deep saucer where you're supposed to pour the coffee for it to cool down. Some people drink from the dabarah itself, but I believe the norm involves pouring it back to the higher cup and enjoying it from there itself. Pouring back and forward will help the coffee reach your preferred drinking temperature and, at least for me, it's pretty fun! If you don't like sweet coffee, make sure you ask without sugar, as Indian people LOVE sweet taste and will prepare it to the general liking. Other than that, expect a very milk yet strong concoction, that can be enjoyed all over India, but with a strong South Indian personality! We had the coffee in the photo at Saga Ratna restaurant in New Delhi.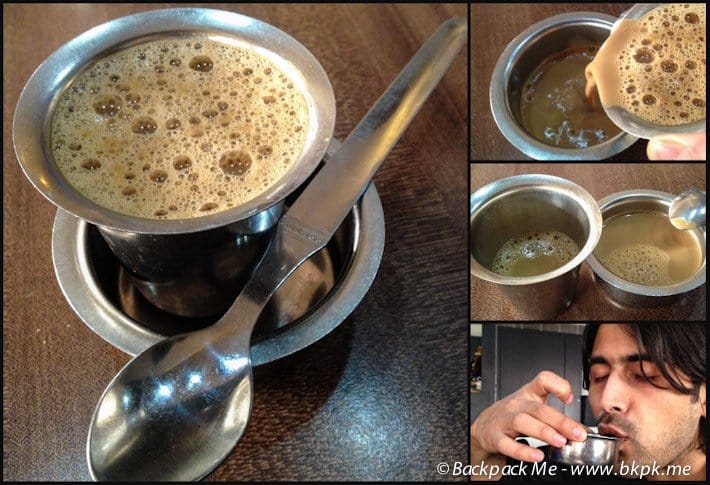 Zara is a Portuguese girl who quit her job in Dubai 2 years ago to travel around the world with her Indian lover-boy Ashray. They're the team behind Backpack ME, a travel site that aims to share tips and ideas with people all over the place, inspiring them to go travel, no matter where they come from! A&Z are East meets West and Backpack ME is all about a multicultural perspective on travel bkpk.me!
---
23. Coffee from Guatemala.
Lake Atitlán, Guatemala Some of the best coffee in the world comes from Guatemala. The altitude, climate, and rainfall in the country make it one of the best regions to produce the finest arabica beans. I had a chance to taste it right from the source while on a gourmet coffee tour at a cooperative in the town of San Juan. What made these beans so special was that it's organic, shade-grown under banana leaves, and it's high-altitude coffee. I was informed about the soil testing done by companies who purchase the beans to ensure that no artificial fertilizer was used, only organic fertilizer.
After the tour, my guide grinded some beans and brewed a few cups. I drank my black to get the full taste, which was rich and citrusy in flavor. I also had a chance to try second-class beans, which had more of a sweeter taste. Guatemalans don't usually consume the good stuff since it's for export. It was nice to taste and compare the difference in the quality of beans.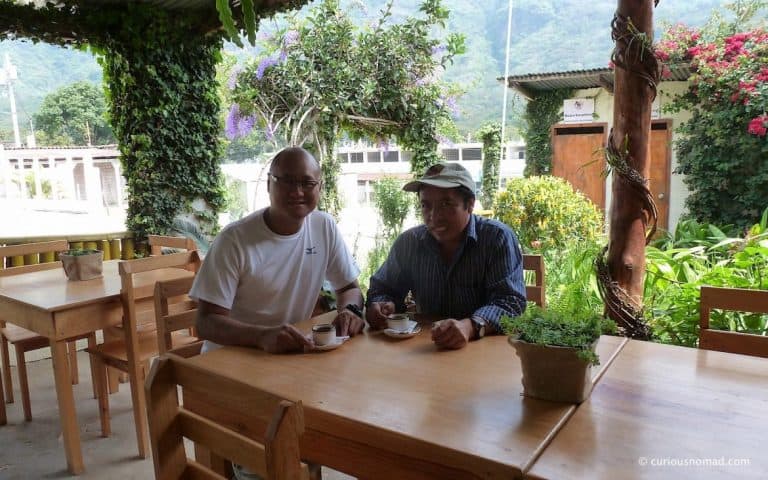 Mig is the blogger behind Curious Nomad. He asks questions to figure out where to go next. Mig is on a round the world journey with no plans except to volunteer on projects that help alleviate poverty and hunger or improve primary education. He believes that everyone can change the world in their own way by sharing simple ideas that have a positive impact.
---
24. Coffee from Canada.
Initially I had wanted to write about Brazilian coffee. When I went to Brazil in 2009 and stayed with my friend and his family, his mum would make the most delicious coffee. Not having really been a coffee drinker before, this experience changed me. Unfortunately, I do not have any photos, so instead, I will tell you about a Canadian coffee-drinking experience. That said, I hope someone has covered the Brazilian stuff! Hopefully, without sounding like either an ad or a complete stereotype, I bring you Tim Hortons! Whenever I am traveling, good, cheap coffee is something I miss. When I spent 3 months traveling around the world this past summer (and suffering the dreadful instant coffee in Russian hostels), to land at the Vancouver airport and see and smell Tim Horton's coffee was such a comfort. Tim Horton's coffee is reliable and cheap. My regular is a "coffee with 1/3 hot chocolate". Half hot chocolate is too sweet, and 1/4 is just not sweet enough. Many Canadians still enjoy Starbucks and other chain coffees, but to my palate, Starbucks coffee is burnt, and to my wallet, a painful dropkick to the guts. To me, Tim Horton's coffee represents time with my grandparents, as I have had countless cups with them, and a sense of familiarity, which is always nice when returning home from a long trip.
Colleen has been traveling and living overseas for almost a decade and has visited nearly 40 countries. Most recently, she went around the world – from the Caribbean to Iceland and Western Europe, to Russia, Mongolia, and Hong Kong. She is currently in her second year of optometry at the University of Waterloo in Canada and plans to work overseas in the future to help others with their vision and ocular health. Her biggest dream is to open a clinic on Easter Island! Read her blog to find out more about her epic journeys.
---
25. Coffee from Israel.
I am writing these lines on my laptop as I sip my morning cappuccino. Like many who work in Israeli offices, my day begins with a cup of steaming hot coffee professionally prepared; there are many coffee shops and cafes in the neighborhood. Some people linger over their coffee, catching up on iPhone messages and answering emails; while others, like me, pull out their laptops and type away, undisturbed by the grinding of coffee beans; the hiss of steam escaping as milk is heated, and the swish of credit cards as orders are recorded. Israel's coffeehouse tradition is well entrenched, with the Aroma, ArCaffe, Cup O'Joe, and Café Café local chains competing with the myriad independent shops that dot the streets. The coffee of choice is the ubiquitous café hafuch, which is a creamy 'upside down' mix of espresso and steamed milk. You can get basically the same type of coffee if you order a latte or the cappuccino I favor.
Many Israelis prefer a very strong Turkish coffee nicknamed botz (literally – mud), which is served in small cups and brings back memories of coffee twice boiled over a long-ago campfire. Others will insist on drinking simple Nescafe (literally – miracle coffee), which is instant coffee served with milk and sugar and is a staple of home kitchens and workplaces. The coffee shops are busy throughout the day, serving sandwiches, pasta, and cakes in addition to their gourmet coffee drinks. In the summer months, ice coffee is quite popular in Israel, with both slushy frappuccino-like concoctions served like milkshakes and the less sweet café kar (literally – cold coffee) served over ice. Cold coffee is great, but I'll stick to my daily cappuccino.
Ellis Shuman and his wife, Jodie, lived in Sofia for two years 2009-2010. During that time they maintained a very active blog, Ellis and Jodie's Bulgarian Adventures, detailing their travels. Ellis is the author of Valley of Thracians, a suspense novel set in Bulgaria. The book is available at Amazon in Kindle and paperback editions. Ellis writes frequently about Bulgaria, Israel, and other interesting things on his blog.
---
What is your favorite coffee on this planet? Share your experience with us in the comments!