Looking to get to know the US capital city on a budget? We've done a little research so that you can see the best bits of Washington DC for free! Unlike many of the world's capital cities, the location of Washington D.C. was chosen by none other than George Washington himself, who was convinced of the importance of a waterway as part of the capital city and had decided that the new site of the nation's capital should be near the Potomac River.
It was decided that the capital city should be separate from the states and therefore the District of Columbia was created to be home to the new capital of liberty.
Free activities in Washington DC
Smithsonian Institution Museums and National Zoo
The Smithsonian Institution is an educational research complex comprised of 19 museums including the Museum of American Art, American History and Air and Space, the African American Museum, American Indian Museum, the National History Museum, several art galleries, the Smithsonian Castle and even the National Zoo, available for everyone to visit completely free! Founded in 1846, with the aim of heritage-preservation and sharing knowledge, the complex is a huge cultural asset for the nation's capital and full of days and days of free entertainment in Washington D.C. for your trip. With events and exhibitions filling the various museums' annual calendars, it's impossible not to find something for everyone.
Screen on the Green
Who doesn't love outdoor movie screenings? Well, luckily for anyone visiting Washington D.C. in summer, there's a range of films to be seen in the great outdoors and all for FREE! This al fresco viewing starts in May and lasts until September, showing movies in various locations throughout the city. Excellent for some free evening entertainment in D.C. Feel like you're part of the movies with this free summer activity in America's capital city.
National Mall Memorials and Monuments
For a free day of sightseeing in Washington D.C., try wandering down the National Mall area: 146 acres of parklands, museums, monuments and memorials. From the Washington Monument and Lincoln Memorial to the lesser well-known Korean and Vietnam Veterans Memorial, the National Mall is home to a beautiful collection of monuments dedicated to those who have served the US from fallen soldiers to founding fathers.
You can take a walk down to the Tidal Basin which offers beautiful vistas of the cherry blossoms, ideal for Spring visits to Washington D.C., when there are also hundreds of events going on due to the Cherry Blossom Festival, which in turn prompts other attractions in the city to offer discounts!
Eastern Market
Close by stands the Eastern Market, the perfect place to wander around and grab some fresh produce, take part in community events and on weekends enjoy a farmer's market and handmade artisan products. Although the option is free to visit, you may well end up spending more than originally planned so careful with those pennies in you're aiming for a cheap holiday in Washington D.C. Located in the Capitol Hill neighbourhood, the market is well-known for being a cultural hub for tourists from all over but also a vital part of the local community, who together with the Government of the District of Columbia, immediately rebuilt the market after a fire tore down the original building in 2007. Here, you'll be able to find a range of flowers, fresh fruit and vegetables, fine meats, cheeses and seafood, antiques, handcrafted jewellery and art.
US National Arboretum
Finally, something that may not be on the list of the most well-known Washington D.C. attractions, but that surely will provide you with a fun, free day out: the US National Arboretum, a living museum where tourists can see all kinds of plants being cultivated for scientific and educational purposes, with events all year long and even a free visitor center and museum to explore, as well as 446 acres of parkland to discover by bus, car, bike or on foot. Great for a day of urban hiking! A true nature-lovers paradise in the centre of the city.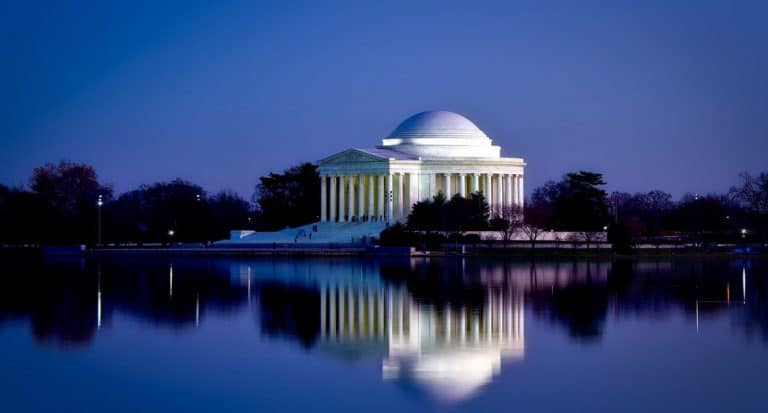 Of course, the Washington D.C. attractions don't stop there: you can also take a free visit to the Library of Congress, the National Archives, the Capitol Building, hike out towards the Mount Vernon Trail connecting various regional hiking ways with wide panoramic views of the Washington Skyline!
What you need for a trip to Washington
If you're coming from abroad, armed with a brief history of the city and along with your guide to free things to do in Washington DC, don't forget the following important documents for any trip to US:
Valid passport;
Confirmation of onward or return journey;
When traveling to the US it's essential that you're prepared before departure, not only with your fantastic plan for affordable transportation and free attractions but also for any eventuality.
While free entertainment is great for travelers who have their trip all planned, if you're still in the early stages, here are some tips for you to arrange your trip to Washington D.C. on a budget concerning other aspects of travel:
Accommodation: Try concepts like Couchsurfing, WWOOF or Warmshower (especially for cyclists) to find a free place to rest or try working in hostels, offering to volunteer somewhere or even house-sitting. Or if not, there's always camping! A good tent and sleeping bag can save you some real cash when traveling!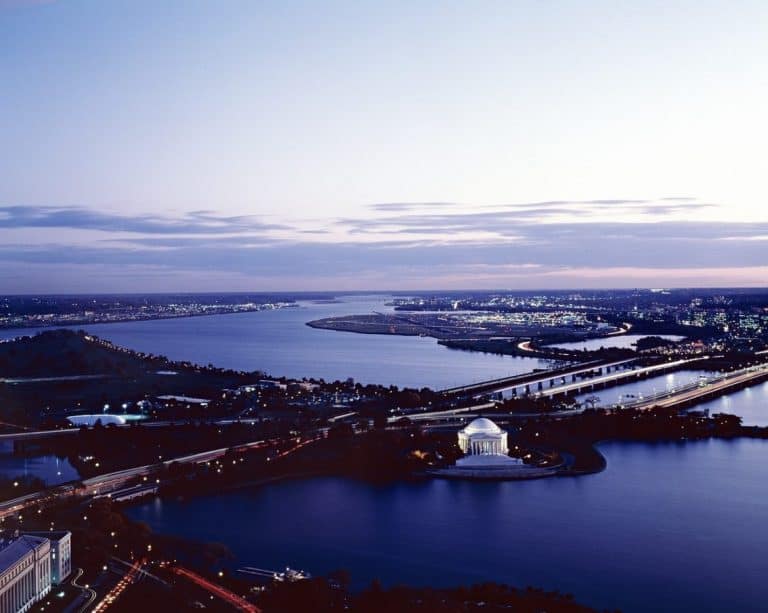 Transport: Cycling is a much cheaper option than most public transport. The US also has a few low-cost bus companies for longer journeys.
Miscellaneous: For second-hand gear, try Craigslist or similar webs where you can find cheaper alternatives to buying new travel essentials! Or instead of spending money in coffee shops along the route just to charge your phone, why not invest in a solar backpack or a portable solar panel to have your own electricity supply on the road?