Traveling to Guilin soon? Great! In today's post we're sharing with you guys a neat, friendly and affordable hostel you can stay at when visiting one of the most magnificent places in China.
Ming Palace International Youth Hostel
Ming Palace International Youth Hostel located in Guilin, China is one of the best budget accommodation options when visiting world's famous Yangshuo river. This is definitely one of the fancies and coolest places in the area and worth recommending. We stayed there for 3 nights and paid RMB35 ($6) a night for 10 bed dorms and here is a short review of the hostel.
Location and contact
Ming Palace International Youth Hostel is located at Donghua Road, number 10 in Guilin, China.
It is penetrated with peace and quietness where you could find the standstill of time, brightly contrast to the disturbing city noise.
The area where the hostel is placed is facilitated with bus lines leading to all directions – from the downtown, through Lijiang River Elephant Nose Hill and the Lake Resorts.
You may reach our hostel by Bus in 10 minutes from the South Railway station and Long-distance Bus Station by bus.
Contact info: Tel: (86) 0773-2836888, QQ: 1790787734, e-mail: mingpalace158″yahoo.com and the website: www.guilinmingpalacehostel.com.
Rooms
There are 13 different rooms you can book – from single to female/male dorms:
[box size="large" style="rounded" border="full"]
Mixed Dorm Ensuite 15RMB/Bed
Single Ensuite 80RMB/Room
Double Ensuite 120RMB/Room
Triple Ensuite 150RMB/Room
Couple Ensuite 150RMB/Room
Family Ensuite 200RMB/Room

The rooms are clean and well-decorated.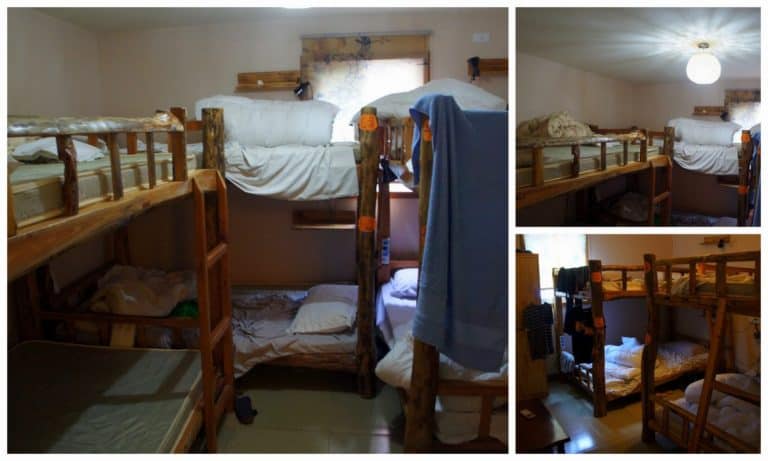 Service
Helpful and Friendly Staff (receptionists speak fluent English).
Unique Bar and Cafe.
Spacious common room(bar, restaurant, satellite TV and a DVD player, Free Internet ).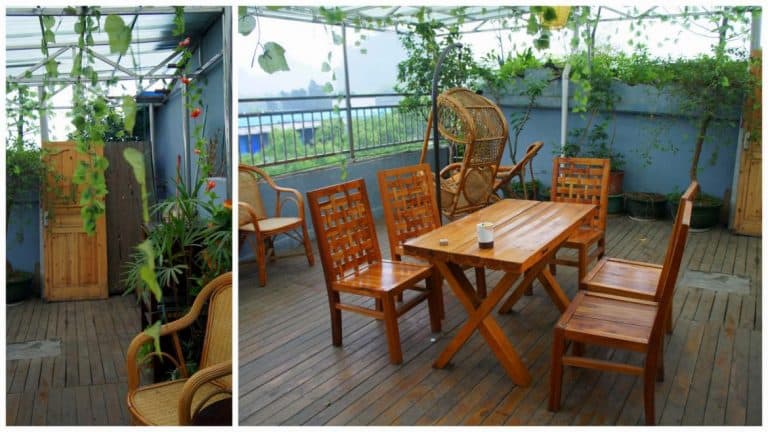 Roof garden( pool table, table tennis).
Self-service kitchen and Free laundry.
Information desk where you can grab a free map of Guilin and buy cheap postcards.
Free luggage storage.
Bike rental.
Tickets booking.
Food and drinks
Guilin Food, Cuisine & Local Specialties are served from early morning till 10 pm.
One of the most common dishes are: Guilin rice noodles, water chestnut cake, Yangshuo beer fish, Zongzi (traditional Chinese rice-pudding), Lipu Taro Looped meat, Sanhua alcohol, pepper sauce and fermented bean curd.
The prices start from $2 per breakfast.
Other Features
Li River cruises from Guilin to Yangshuo (The Meeting Dragon River (Yulong River), West Street in Yangshuo, Yangshuo Moon Hill, Crown Cave, Night Show-Impression Sanjie Liu, Rock Climbing and Bamboo Rafting).
Day's Scenic Spot: Jingjiang Ming Palace,Diecai Hill,Reed Flute Cave, Elephant Trunk Hill, Fubo Hill,Seven Star Park.
Night market shopping.
Tours to the Longji Terraced Rice Fields.
Fun thing about this hostel was that you could write on the staircase walls, so me and Sarah set about graffiti on each floor.
How do you like this hostel? Would you choose to stay here when in Guilin?