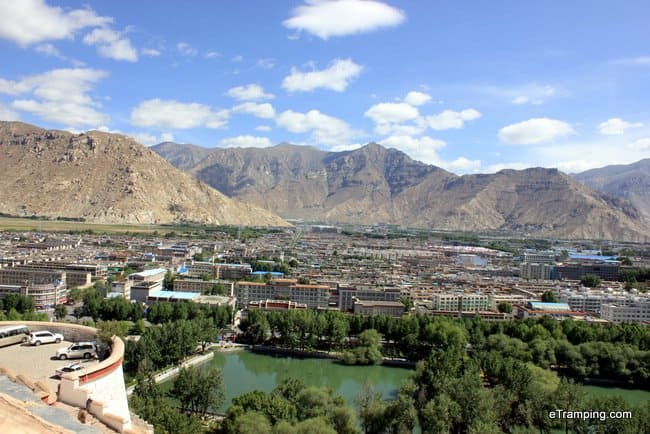 Weather during my stay in Lhasa
I visited Lhasa at the beginning of June and the weather was, in fact, beautiful. The climate was not that harsh as I thought though. It was raining every morning when I woke up (7 am). The rain always stopped at about 10 am and then it was very hot during the whole day. The sunlight was very intense and my skin all over my body hurt me a little like I was sun burnt. I also had a headache due to extremely strong sun radiation. The best way to protect yourself from the sun radiation is to have an umbrella (being sold at each cornet), wear a cap or cover your head with a peace of clothing. It was pretty humid at night after 9 pm. It was pretty cold on my way to Lhasa on the Tibet train, especially early in the morning as we were passing by Tibetan mountains so I was wearing a warm jumper.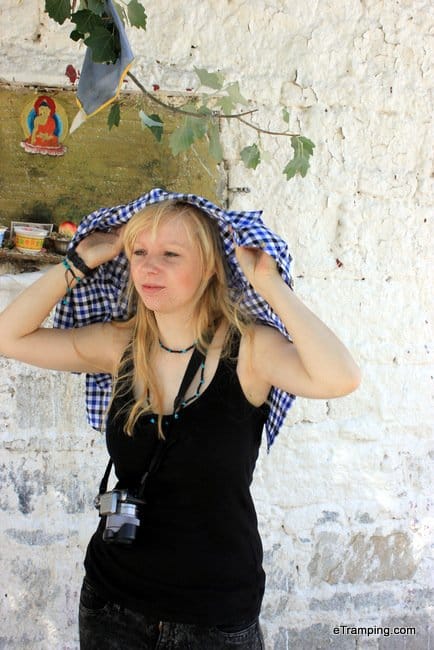 The suitable time to take a Tibet tour is between April and November, however the best months are August and September. During this time, the weather is warm, not that much rainfall and there are great trekking conditions. The mountainous regions of Tibet can have snow any month of the year. Therefore, those who go trekking above 4000m should remember to get prepared for cold weather.