On our way back from the Great Wall of China, we asked the bus driver to drop us off nearby the Summer Palace. He did but we still had to take a local bus to get there. It was about 5.30 pm and we were afraid of getting there late as in my book it said the Summer Palace is closed at 6pm. As it turned out, it was open till 7pm. We got into the bus and there was a Chinese lady who was also going there with her son and husband so she asked us to stick to her and follow her.
The bus was super small so Lukasz had to bend his neck to be able to stand straight.
We used our ID cards as our student card to get 50% discount :) :) – it was Monika's and Lukasz's idea!
When we went through the main gate of the Palace, there were so many Chinese tourists asking us to take pictures with them making really funny poses.
For me, it was so normal as I witness the same behaviour in Huayuan on a regular basis where people get crazy when they see me but for the other guys was something weird and unusual and fun at the same time I guess.  I even have my favourite poses saying "Yeaaaah! I'm so cool" or "It's ok!" showing my two middle fingers.
Just like stars :) …
Summer Palace is, without any doubt, a masterpiece of Chinese landscape garden design.  It so beautiful as it's surrounded by temples, bigger and smaller bridges, halls, palaces and pavilions. The entire landscape is natural and its main feature is open water and lots of hills.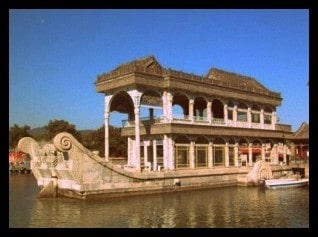 Here you can spot outstanding combination of Chinese architecture, get some rest in the park or take a boat across the river. The garden is considered as the symbol of one of the major world civilizations.
We spent there only 1 hour and it was definitely not enough to go around the park, visit all temples there and fully enjoy the view. We missed a lot of things there due to the limited time and I really regret it.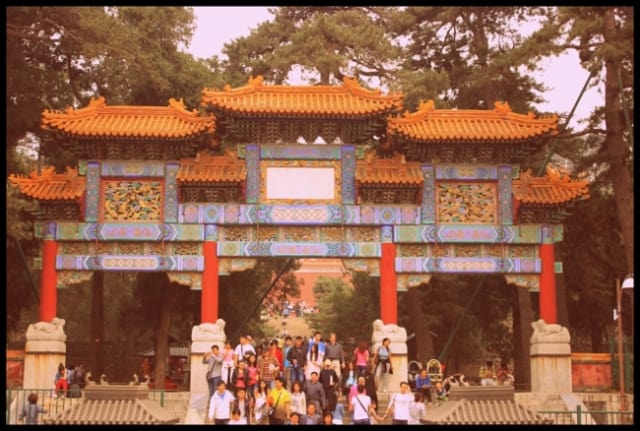 The place was busy. All locals were taking a walk there, not including the tourists.
The whole Summer Palace seemed to look so ancient. There were many statuettes and figurines of Chinese dragon. You can also go for a boat rent and swim through the tunnels or across the river and it costs only RMB20 a person.
And that's me again :) !!
When you enjoy something the most, the time flies and it was the same this time. When the Summer Palace adventure boned to an end, we took the subway back to our hostel and went out for a pint of beer with Monika and Lukasz. Had a great night talking for ages and gorging ourselves with Chinese food and beverages :)  as you can see in the picture below :).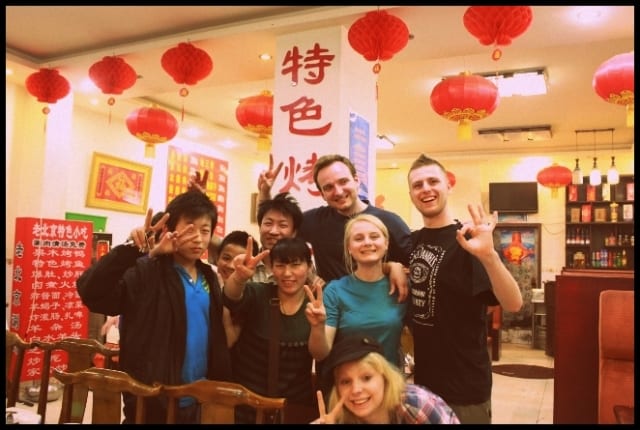 On Tuesday morning we had a breakfast and went to the train station straight away to ensure we won't be late. This time we took hard sleepers as we were way too exhausted to stand another 24h on the train. I slept 18 hours out of 24 so you can imagine how desperate I was to get some proper rest. I was back at school next afternoon and Cez decided to go hiking in Zhangjiajie. The pictures he has taken in this amazing place are stunning and hope he will share them with you soon.
I'm back on the teaching track right now. Missed my students a lot and they were so jealous of my Beijing trip when I showed them photos! :)
A.