"The past is a foreign country; they do things differently there"

Lesley Poles Hartley
At the beginning of 2011, few months before we set off for our journey around the world for $25 a day, we have tried our first and only all-inclusive holiday. We've heard so many good things about such holidays that we just had to try! We chose Sharm El Sheikh as our destination.
Most of the people going on such holidays, go there to eat and drink as much as they can, and above all – do nothing at the side of a swimming pool. We thought we might enjoy that too. We didn't. As soon as we arrived, we started looking for excursions and had all our time occupied. In today's post, we'll show you a few things you can do there to stay active:
Diving / snorkeling
Sharm El Sheikh is a coastal city and it's famous for its clear blue waters. Snorkeling and diving there provides unforgettable sights, it's full of colorful fish, exotic animals and it's busy with life reefs.
Although sometimes the area is closed for diving because of sharks, most of the year you'll be allowed to go in the water. Snorkeling spots are always open, because they are too shallow for sharks, which are usually more scared of you than you of them.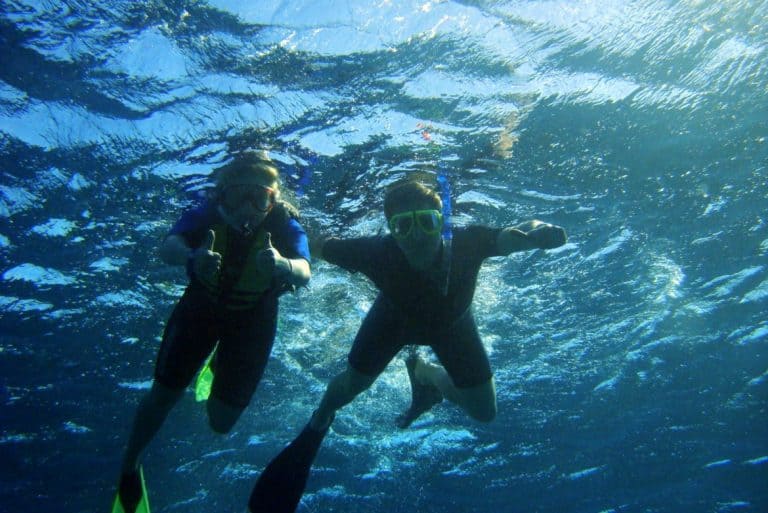 Even if you've never done diving before (like us), it doesn't mean you can't try. Professional divers are available on every tourist boat. They will instruct you on what to do and accompany you underwater. You can even get a training and an internationally-recognized diving licence.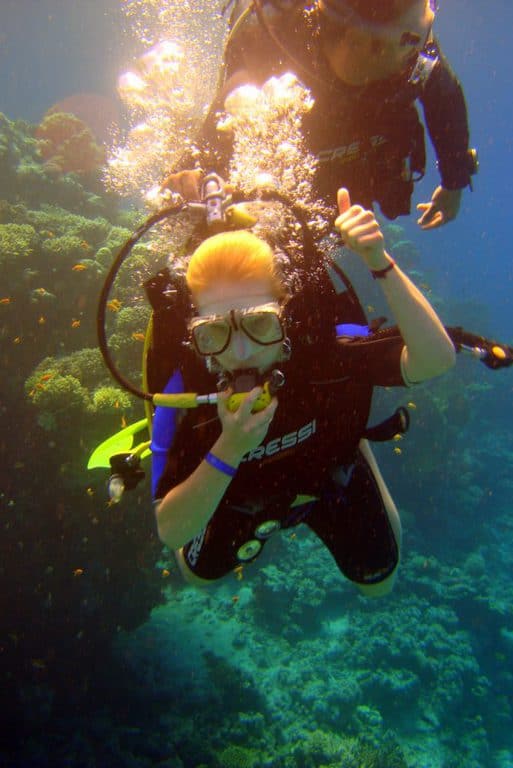 Camel riding
Streets of Sharm El Sheikh are full of camels, and it would be a shame not to try riding one while there. You can get excursions to go into a dessert and ride them for a while. Normally you will be guided by someone, sometimes by a kid, so be prepared to leave a tip.
Important: if you are offered on the street to sit on a camel for free to take a photo, refuse! It is a common scam. Once the camel stands up, it is usually to high for you to jump off, and the owner will ask for a lot of money in return for asking the camel to sit down again.
Quad riding
A great way to see a bit more of a surrounding dessert, at a decent speed, is to get on a quad. It's easy to ride and maneuver, and very enjoyable. Being one of the most affordable excursions in the area, we strongly recommend a ride!
It is advised that you buy sunglasses and a scarf before you go. It is needed and you'll quickly learn why (unless you really like to eat the dust.
Star watching
In the dessert, far from any city lights, the sky at night looks differently than the sky we normally see in the cities. That's where you really see the size and scope of the Milky Way. It may be depressing to see how small we are in the universe, but the experiece is one that you won't forget quickly.
Drinking tea with Bedouins
Tea is crucial for survival in the dessert tribes' culture. It's a must when welcoming strangers to their tents, but it also helps hydrate them in the hot days. Unbelievable as it may be, drinking hot tea helps them keep their body temperatures down.
Drinking tea with Bedouins is also a great moment to learn more from them about their lives and daily routines, as well as to make friends and have fun together.
Scallop hunting
The sea is full of life, and very often when that life ends, something stays behind – scallops. They come at different sizes and colors, and make for beautiful photos in the sand. Taking them away with you from Egypt is prohibited, so don't take them with you to the airport (you may have to return them and pay fines).
We loved the whole trip and hope we'll have a chance to go there again in the future (but this time we won't stay in hotels, but with locals).
Have you been to Sharm El Sheikh? What did you do?