Melbourne is held in high regard by locals and visitors alike, not least for its pleasant climate, cosmopolitan vibe, world-class shopping and nightlife. In fact, many believe it to be up there as one of the coolest cities on the planet, and there's no better way to see it than doing a Melbourne walking tour.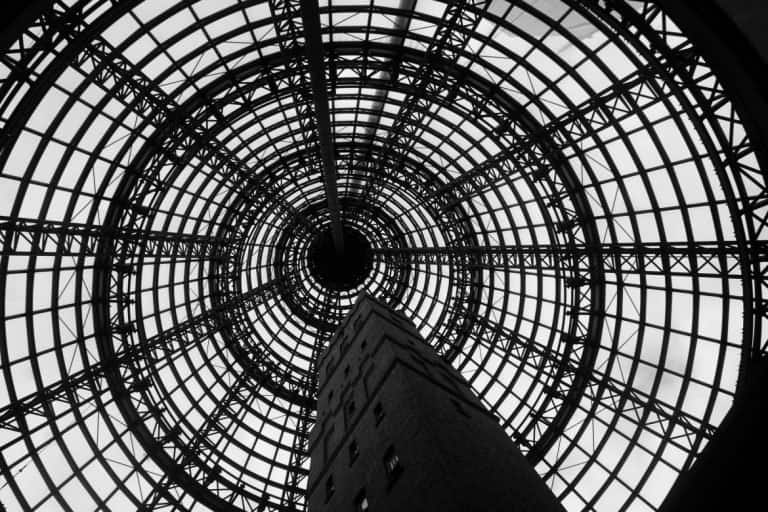 Rub shoulders with the locals as you take in the city at your own pace, and see a city that is bursting with life. And if you're looking for a place to stay, then go no further than Nomads Melbourne hostel, and it's from here that this easy sightseeing stroll starts and ends. The whole walk is 6.4 kilometers long, and would take you around 1 hour 24 minutes to get round – but you're going to want to stop many times – so it should take you a full day.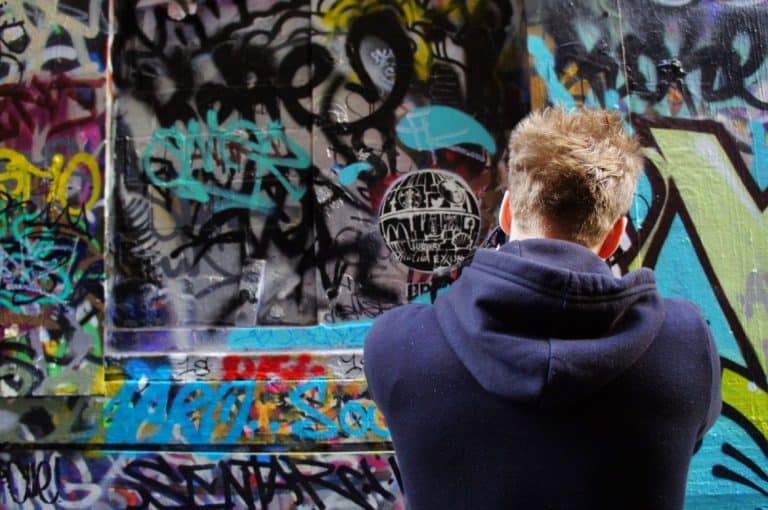 There's a map of the route below too, so you've no excuse not to get your camera, get on your walking shoes and get out there!
Queen Victoria Market
First up in your packed itinerary is the Queen Victoria market. Also known as "The Queen Vic," it's the very heart and soul of the city, and every day is bustling with activity. Here you'll find anything you could possible hope for at the largest open-air market in the southern hemisphere.
Eat your way around the food stalls, shop for a bargain, or just peruse the stalls at leisure. Discover the very freshest produce the city has to offer, from tender meat to tasty seafood and everything in between.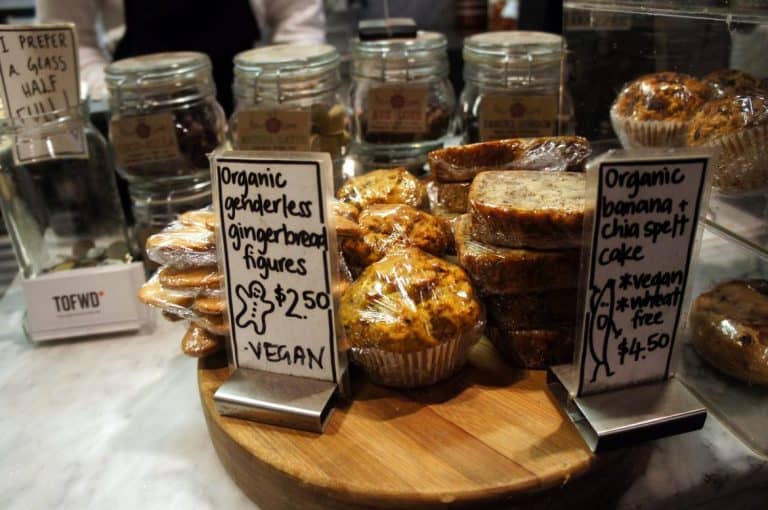 No visit to Melbourne is complete without it.
Melbourne Old Town Gaol
Next on your Melbourne walking tour is a visit to the place where infamous Aussie outlaw Ned Kelly was executed. The Old Town Gaol is now a museum dedicated to Australia's criminal past.
Learn about the history of the police in the country, the legends, the heroes and the villains. Feel the chills of the ghost stories, and have a go at being a judge.
There's even a tour with an actual, real-life hangman! Just try not to get left back in the cells!
Melbourne State Library
Housing over 2 million books, you'll pass by the Melbourne State Library as your next port of call. It's cultural icon in the city, and a very impressive building in its own right. There's always something going on too – so check the schedule for events and our seasonal guide to Melbourne festivals. Here you can also find the original armour of Ned Kelly, worn during the notorious shooting out with Australian police.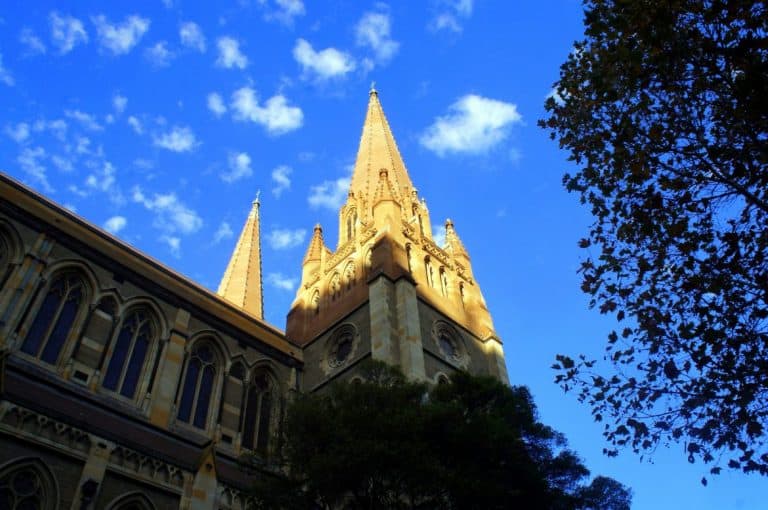 The front lawn of the building is a popular lunch spot of Melbournians, so maybe you can join them for a quick bite before moving on?
Melbourne Town Hall and Chinatown
You'll pass through Chinatown on your way to Melbourne's administrative center – and it's the longest Chinese settlement in the western world – dating back to a gold rush in 1871. Don't forget to stop for some fantastic food, impressive street art or experience traditional festivals and events throughout the year.
The Melbourne Town Hall is a beautiful building, hosting theater performances and exhibitions, as well as wedding receptions and concerts.
It also contains an incredible concert organ, boasting 9,569 pipes!
St Paul's Cathedral
Built in the neo-gothic traditional style, St Paul's Cathedral is a masterpiece of architecture, and is one of the city's most important cultural landmarks. Its construction began in 1880, including the second highest spire of its kind in the world. It sits at the very heart of the Anglican community in Melbourne. You can also check out a really cool, self-guide tour on the Cathedral's extensive website, and learn about the significant architectural gems contained within!
Federation Square
Much like the Victoria Market, no visit to the city is complete without a visit to Federation Square.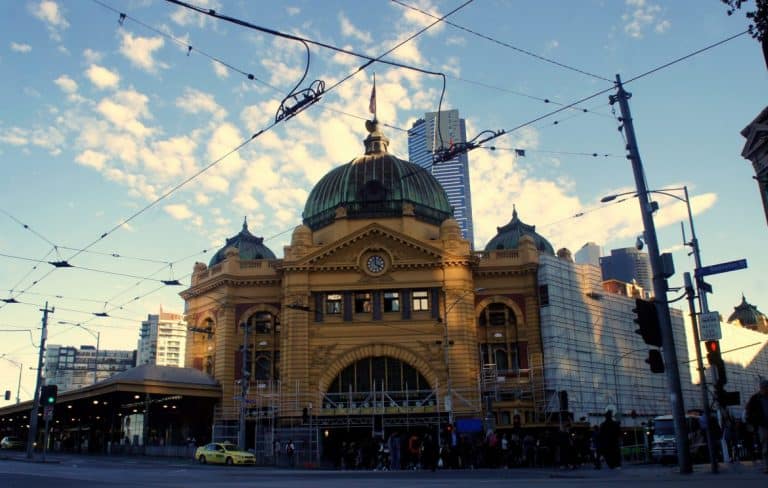 You'll discover amazing events, installations, art, culture and music here, and it's always jumping with a hive of activity as Melbourne comes out to play. Not bad for a place that was widely regarded as a failure when it was first constructed in 1968! Check out the events page to find out what's going on when you visit – but whatever it is – you won't be disappointed.
The largest performing arts venue in Australia, you'll always find a varied program of events.
And you won't be able to miss the building either – with its distinctive spire that needles up to the sky.
It's certainly a cultural landmark of the city in every way. Along the route, you'll cross over the famous Yarra River, which is perfect for a stroll along – or if you fancied going off trail, relax in the Royal Botanic Gardens – one of Melbourne's highlights. It's just a little bit further away!
National Gallery of Victoria
The NGV, as it's affectionately known, is the oldest and largest museum in Australia. It's also the most visited, with thousands each year flocking to see its eclectic, Australian and international arts collections. You'll find works by all the greats here, including Degas, Constable, Monet and Picasso. Don't miss the awesome aboriginal art and artworks too.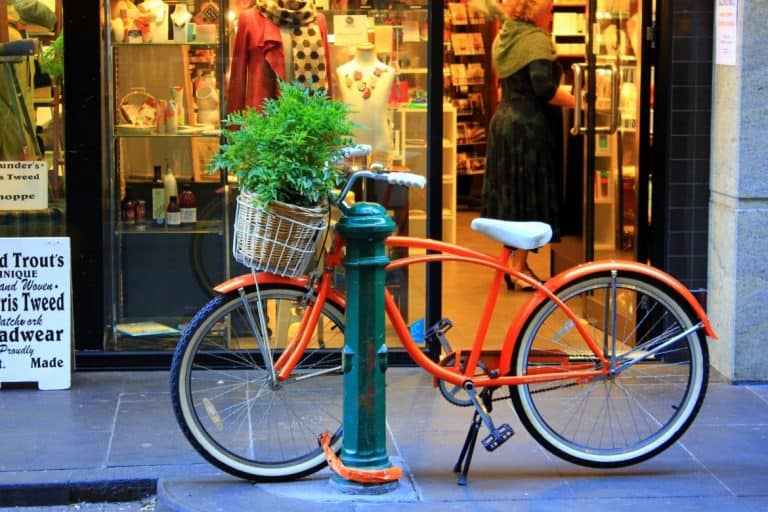 In retracing your steps a little to return to home base, you'll likely pass the Flinders' Street Railway Station – an iconic landmark in the city. It's the busiest station in the country, and serves the whole network. This is place you go if you're traveling further afield with the romance of the rail. Then finish with some shopping at the famous Block Arcade, which is a charming precinct loved by locals and visitors alike. After that turn for home, and a well-deserved rest. But after all this walking, you're probably going to want to extend another night to recover!