Welcome to Amsterdam, where I've been immersed in living like a local as well as general sightseeing and travel. I'm a lifelong enthusiast of global discovery who has always had a deep-rooted passion for adventure. I live and breathe it, and I survive by the motto 'Pack Light, Travel Far, and Live Long!'
Today I'm sharing my experience with you about the Matein Mlassic Travel Laptop Backpack. It's a lightweight and low-cost travel bag that I've found to be of very good quality and overall value.
I'll tell you about this backpack from my own first-hand perspective, and we'll go over what I think are its best and worst features. We'll also discuss customer reviews of the product, and I'll let you know how it ranks overall.
Features
A great place to keep personal electronic items organized, laptop backpacks like this one offer the traditional convenience of a carry-on, combined with advanced features that match today's high-tech lifestyle. Choosing the right bag for your needs is very important and can make the difference between finding your items quickly and easily, or having a misplaced item costing time that you can't afford to lose.
To begin with, let me point out that Matein is a manufacturer of quality travel bags and backpacks, and has been producing these products since 2009.
USB Port
The first thing that caught my eye about this bag is that it comes equipped with a USB port fixed in place on the outside.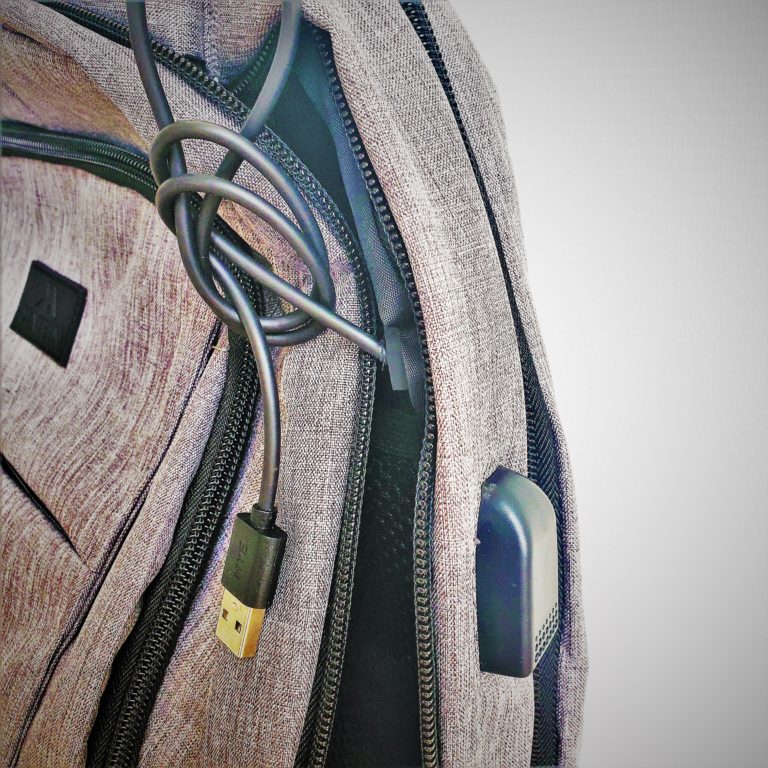 This connection is fed by a tiny cable that passes through to the inside, so it can plug into my laptop! It makes for a really handy spot to charge my phone while I'm on the go, which is always. As you might imagine, I make great use of this ingenious feature.
Comfort
Being a female with a smaller frame, I wanted a backpack that wouldn't feel too ginormous on my shoulders. With this bag, I find that it fits securely and is a nice size for me.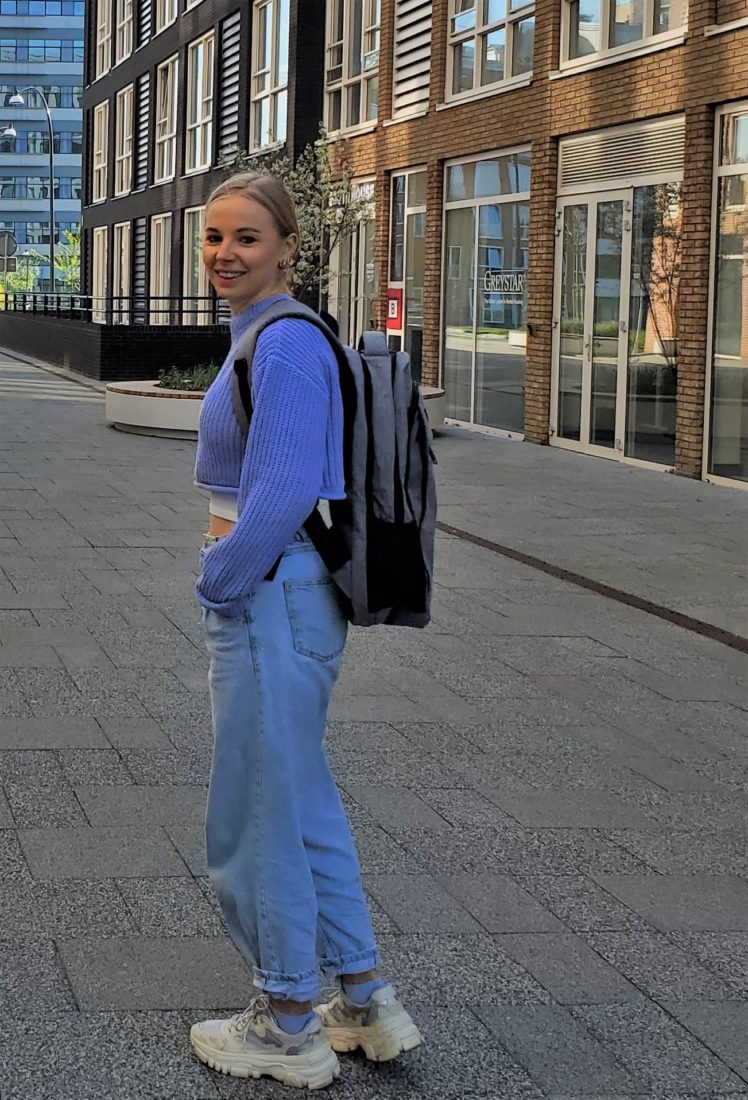 Of course, with it being so compact, you will need to carefully consider the size of the laptop that's to be carried. My own machine is a 15-inch slim design model, and I had no trouble at all with the space that this bag provides for it. With bulkier laptops, however, you might well need to consider a different size bag altogether, so that your computer fits comfortably inside. Matein conveniently offers a 17-inch alternative to this backpack for those cases.
Storage
Storage is always a prime concern when choosing your backpack, and this one has some well-planned features. With pockets galore stashed everywhere on this bag, you probably won't run out of places to tuck things. 2 large compartments make up the main storage areas. These are where you'll find plenty of space, not just for your laptop, but also for easily packed items such as light clothing. These main areas also feature sub-compartments of their own, for organizing documents, photos, or other flat items. The laptop's place inside is secured by a strong and wide self-fastening strap.
The front enclosure is ideal for organizing pens, a smartphone, or nearly anything else that's small. There's even a convenient hook for your key fob to hang on.
But I've saved the best storage feature of this backpack for last. It's the secret rear compartment, which is purposely tricky to spot and access unless you know about it. This makes the perfect place to keep valuables like my jewelry and my cash well out of sight from prying eyes.
How to get it
Here's a link to its Amazon page and a direct link to the backpack on the producer's website for a quick purchase. You can use a 10% off coupon code "ETRAMPING" that is exclusive to our readers.
Additional features
There are a few other things that I like about this bag as well, one of them being the airflow ventilation fabric, on the backside of it. I find this really helps me to stay cool on warmer days.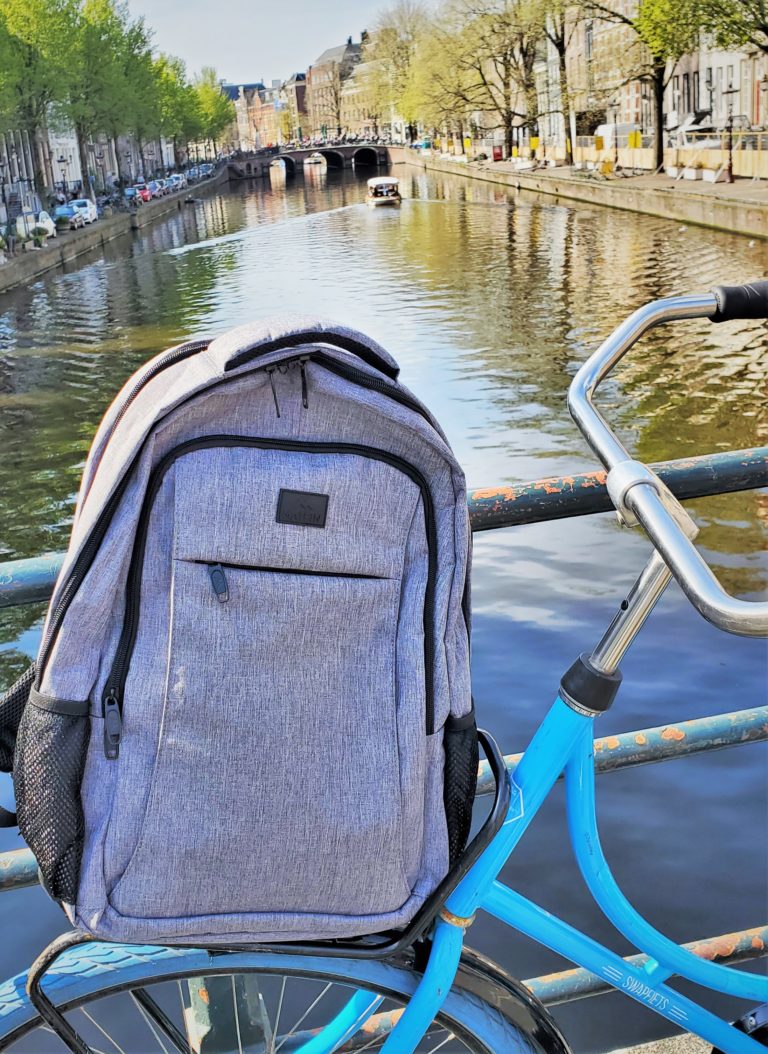 Also, the sturdy clasp on the outside of the pack is great for hanging it on a hook. A husky elastic strap on the bag's rear will hold it firmly when slung over the extended pulling handle of larger, rolling luggage pieces.
The strong and well-padded carrying handle is a classy touch, and it feels nice and comfortable in my hand when I'm carrying it at my side.
Keeping in mind
While my overall opinion of this backpack is certainly positive, there are still some negative aspects about this design that I feel are very degrading to its otherwise glowing appeal. One huge sore spot for me was that no cushy padding defends the very bottom of the laptop compartment. In other words, only a thin layer of fabric is what lies between your laptop and whatever you set the bag down upon – wood, glass, or cement for example. It goes without saying that any major impact with hard surfaces will probably cause at least some noticeable damage to your machine unless it's made of titanium.
Bringing this very problem around to bite us, there are a few actual reports from those unfortunates who have had straps come loose while the bag is hanging, unexpectedly bringing it crashing to the floor with no protection for the laptop inside.
Customer reviews
Notwithstanding these troubles, this bag boasts a very high average customer review score of 4.8, as well as holding the enviable status of being Amazon's Choice, in the category of Backpacks.
Summary
Aside from a few minor setbacks in design quality – and let's face it, who's perfect – this backpack is a pretty clear winner, for anyone who is looking to pick up a speciality bag like this. It has a ton of great features, contrasted against a weak list of complaints regarding the few engineering deficiencies it may carry. I love wearing it when cycling and walking around Amsterdam.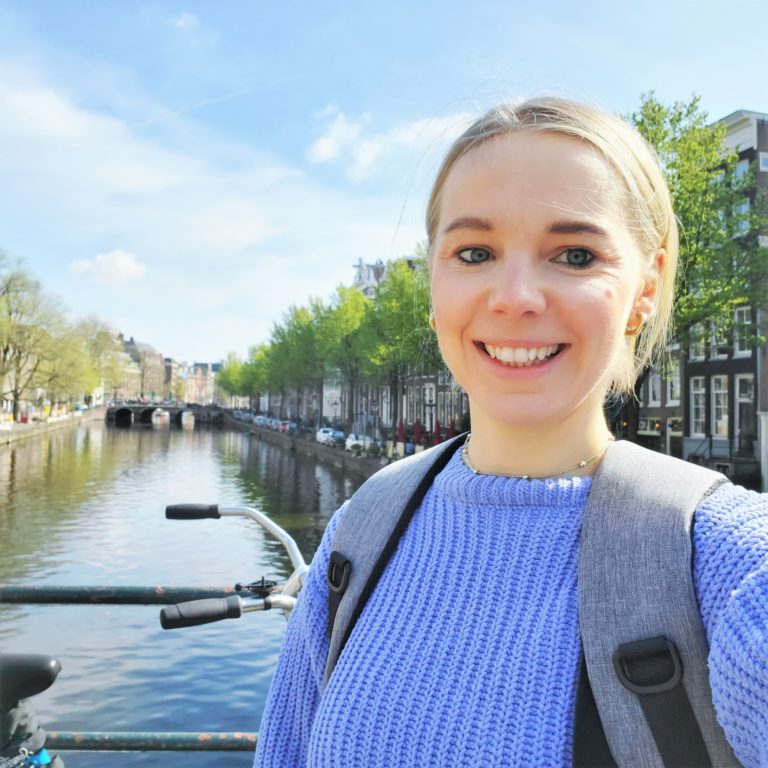 Again, for your convenience, here's the link to Amazon's product page.