Craving local food
Cambodian food reminds me of China a lot. There are many similar to Chinese cuisine dishes such as vegetable dumplings, fried rice with pork and chicken, noodle soups or fried bananas.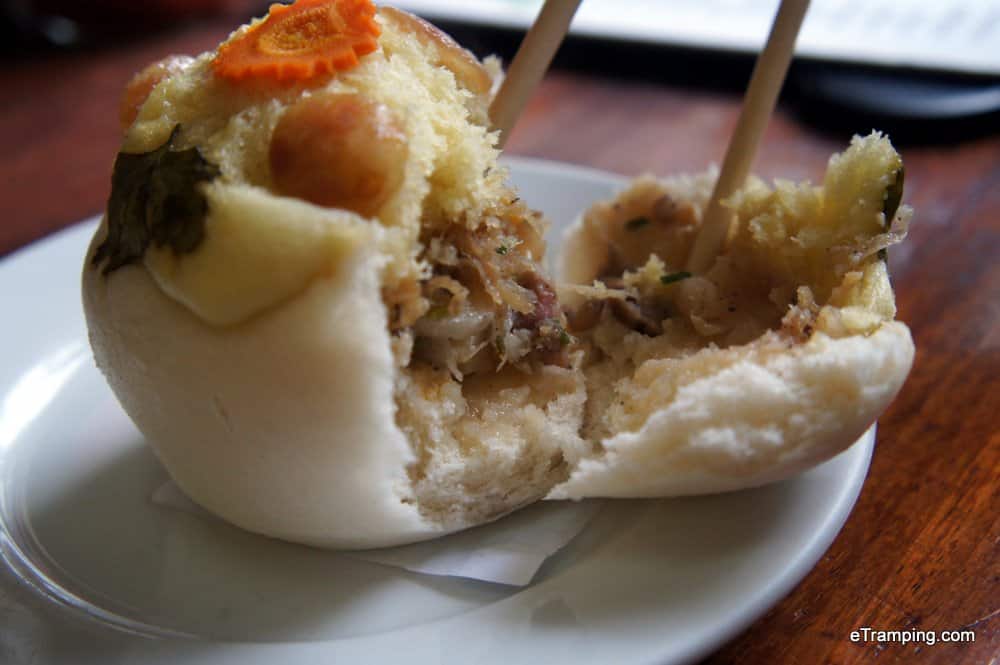 Meat and vegetables dumplings.
Locals preparing food in a very simple and quick way.
I like these "momos" (don't know the proper name of them) for my dessert. These small balls taste very sweet.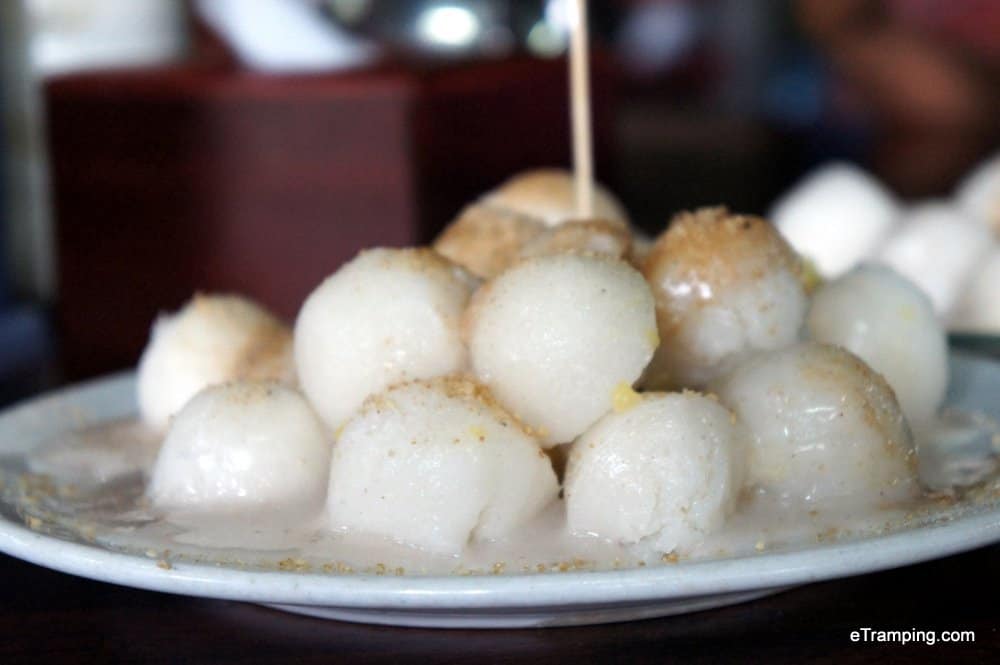 Kind of momos, but very sweet.
We also had, in one of the local restaurants, a half of a pineapple filled with fried rice and veggies. It looked so sophisticated but costed only $2 and it was super easy to make!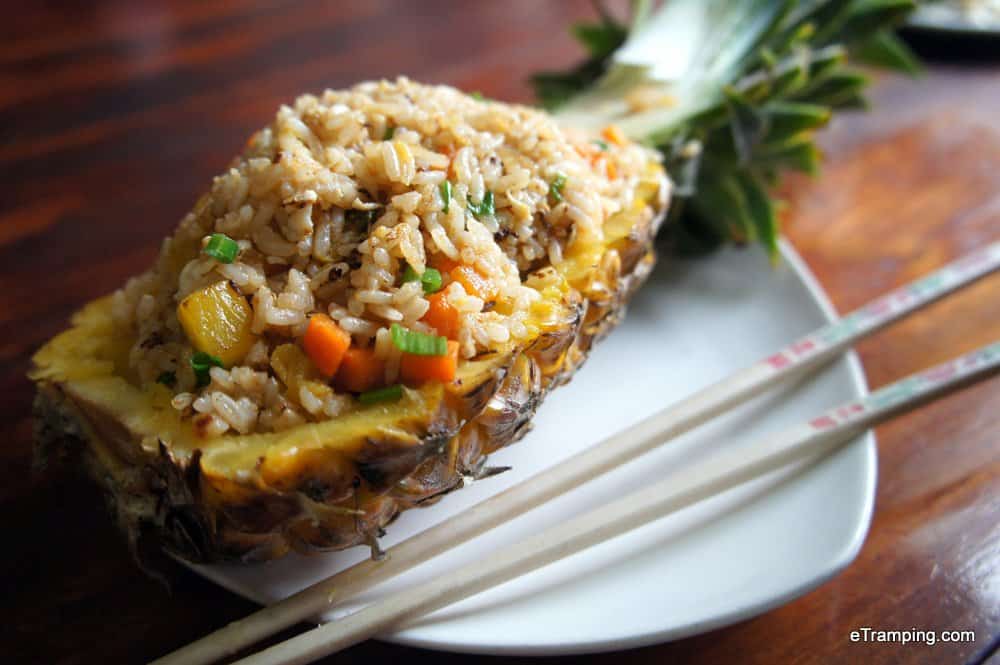 I try to cook a lot at home. Since I settled down and have my own well-equipped kitchen I make many dishes on my own, especially healthy desserts and cold drinks.
Raspberry and honey milk shake. Easy to make and so delicious!
I have been making a lot of pancakes recently. Last week was the week of pancakes!
Peanut butter and banana pancakes.
I cook a lot but also try different food every day to discover Cambodian cuisine. Even the weird looking food like this…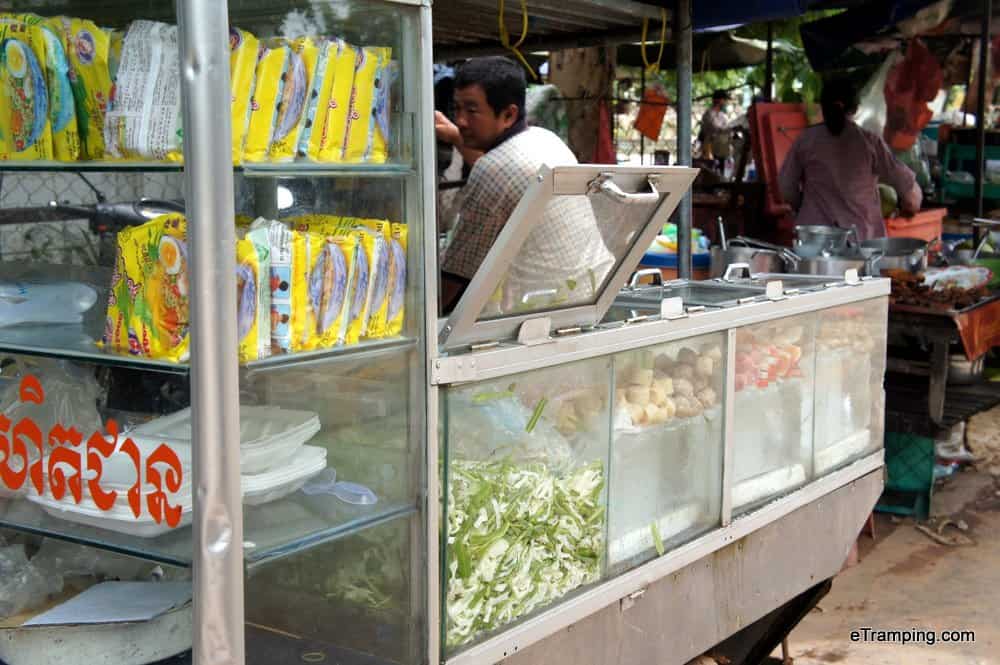 Chopped fruits ready to go.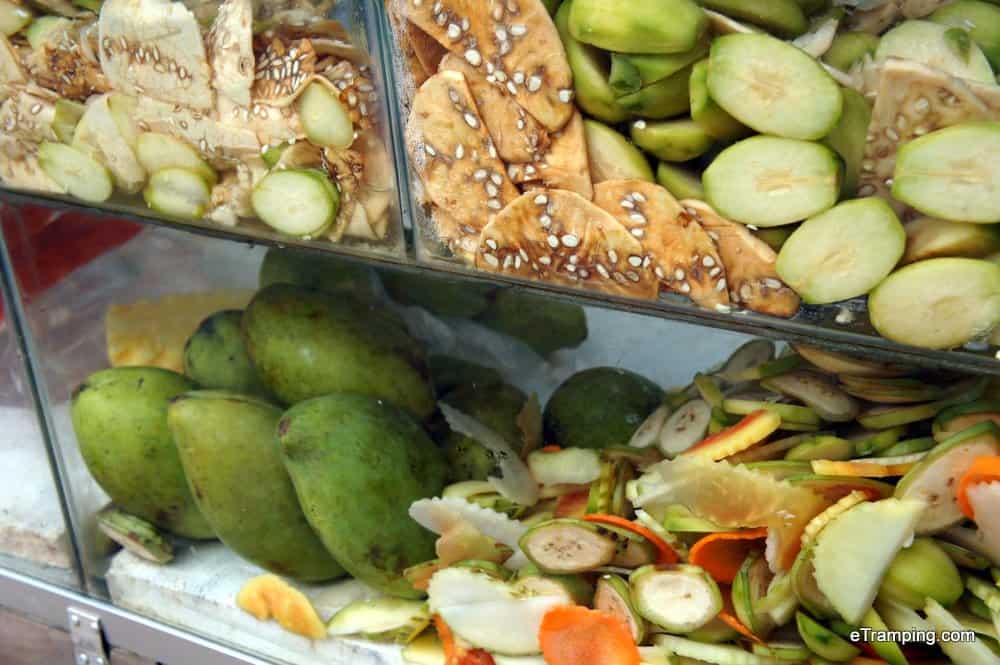 Many local people have their small food stalls. The food is delicious, but when you look at if, you feel like asking them a very simple question: "Has anyone ever heard of"of basic principles of hygiene in this country?"