A Day in Trencin
I'm not sure how I first heard of Trencin, but it wasn't because of any travel guide or books. Slovakia, I've come to know, is a country of castles and Trencin is just one of many that dominate the country's landscape. I think I first learned of Trencin from a friend, where much of my travel originates, and its thanks to friends I had enough inclination to divert from my planned destination and visit this cool little town in this beautiful part of Slovakia.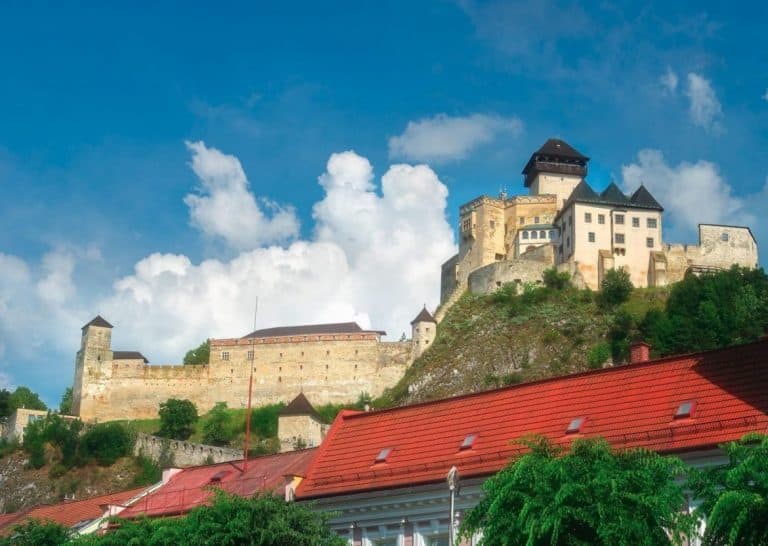 Just passing through
As first glance, it seems like a very unassuming castle. Travelers in trains passing by can easily dismiss it as just another castle on a hill in a land that's got dozens of it. They'll take out their cameras and press it on the train windows taking a few glancing pictures, perhaps curious about exploring it further, but never get around to getting off the train to explore the quaint little town and the castle to which it was named after.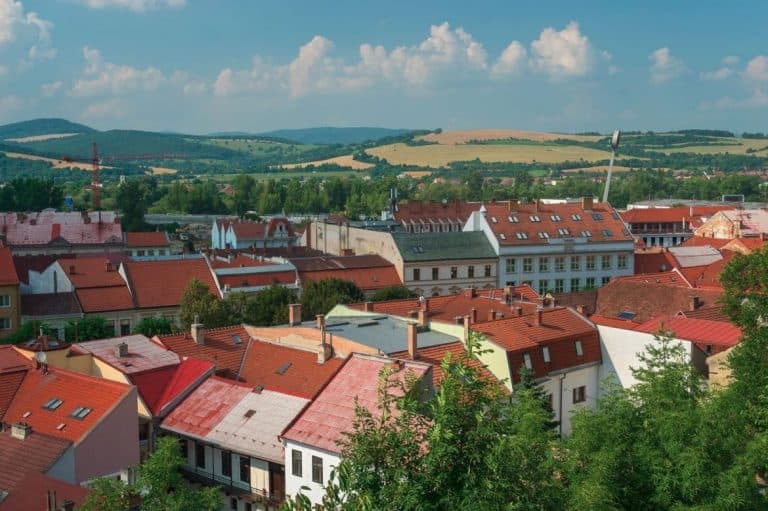 For the few travelers that do, they head straight to the castle. I don't blame them. The castle sits on a massive rock that overlooks the entire town. An imposing figure you can't miss. But I'm more interested in the way castles integrate into the surrounding landscapes. I've never been keen on going inside museums and castles. The confines of roofs and walls don't interest me. So it's natural for me to head straight into the town square looking for good vantage points to photograph the picturesque castle.
Slovakia rocks
I should first mention that I love Slovakia. The people here are friendly and welcoming. The vibe in Trencin is no different. Vendors and shops seem eager and happy to have you as a patron. The cobblestoned streets that wind its way into the corners and alleys eventually lead you into the town square. Trencin is a small town. We tried to get lost in its alleyways and ancient winding streets but couldn't. We ended up crossing the river, picking apples and pears along the way, for a great view of the castle and the town below. Fruits seem to grow wildly and freely along the river banks. There are apples, pears, cherry-plums, and other assorted varieties fruits we're happy to harvest for snacks as we stroll down the banks of the river Vah, the longest river within Slovakia.
We stayed a night at Penzion Pri Parku a conveniently located pension next to a park near the train station and main city square. Out the window of the rooms, you can see the ramparts of the castle as the pension has a direct view of the castle on the rock. For one night with 2 beds, it's 28 Euros. Not bad for a private suite with clean beds, private bathrooms, and a fridge.
Where do we find food?
Finding a restaurant that serves seemed like an exercise in futility. All the places we went to only served drinks and desserts. It's all about the Desserts and Slovaks like their sweets! It's not uncommon to find a place that serves pastries, ice cream, or any sweets all over the country. We circled around the main square a few times before finally finding, Sperenza, an Italian restaurant that served food. The restaurant is near the Mestska Veza (Clock Tower) that I would have loved to climb but was closed during our stay in Trencin but it didn't matter because the banks across the River Vah provided great views of the Castle.
The castle on the rock
The Castle constructed on top of the steep rock is definitely the dominant attraction of the Trencin. Trencin Castle, along with Spis and Devin, is one of the biggest in Europe. Trencin castle served as the royal castle in the 11th century. The large fortification is the result of progressive improvement for warding off Turkish attacks. It was home to various aristocratic families. As various owners changed, the characteristics of the castle changed.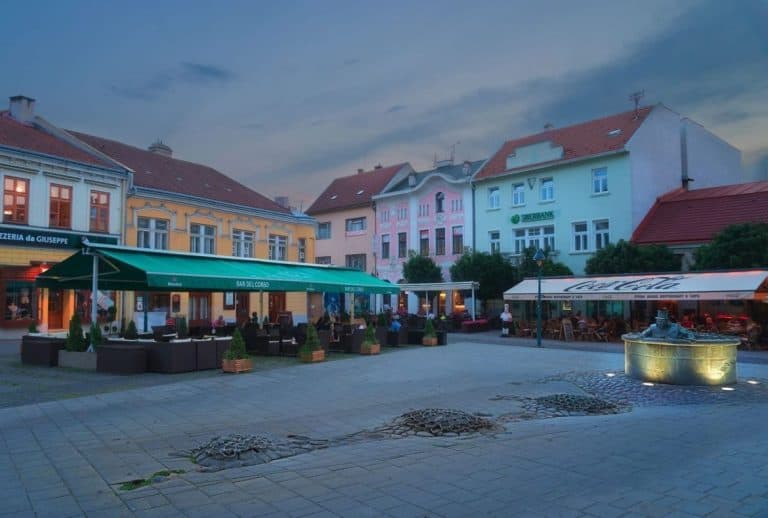 You can climb up the Parish Stairway, another notable attraction, that will lead you to within the walls of the Castle. There's a synagogue but that too was closed so we couldn't explore it. There's a Roman Catholic church that jaunts up over the skyline above town just next to the castle. In the center of town has Vodnik, a spitting statue fountain that seems to attract lots of children. But if you visit Trencin, I recommend you cross the bridge across the river Vah and walk along the banks opposite the town and the Castle. It provided us with great views of the city and fun times harvesting fruit snacks along the way.
Visiting Trencin
Trencin is 1 hour away from Bratislava by train. If you're coming in from Kosice, it takes 4 hours by train.
There are buses that go to Trencin but trains are the fastest and cheapest choice.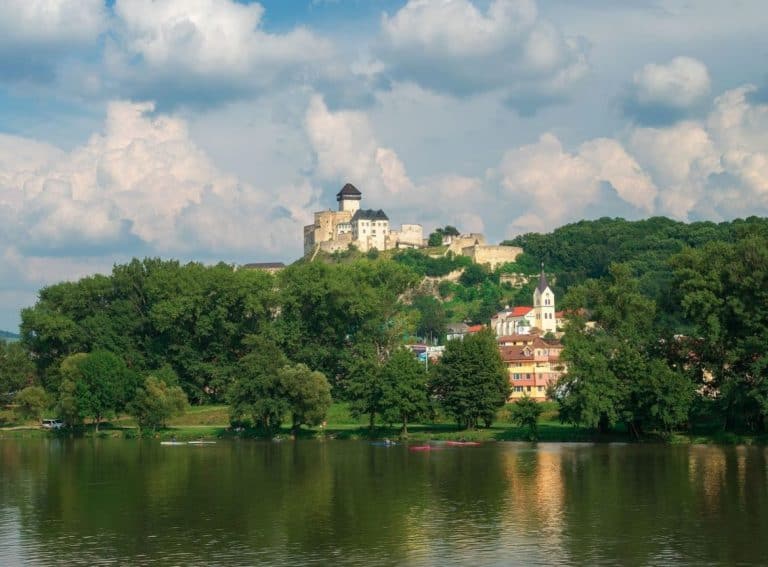 A Day in Trencin: Breakdown
Train from Bratislava to Trencin – 9 Euros
One night at the pension – 14 Euros (per person, 28 Euros for the night)
Lunch at inexpensive restaurant – 3 Euros
Coffee – 1.50 Euros
Dinner at restaurant – 7 Euros (with a glass of wine)
TOTAL: 34.50 Euros
Have you already added Trencin to your bucket list?
---
Today's special guest on eTramping is Adonis Villanueva, who is an inspiring travel blogger of Always Wanderlust. He describes himself as a caffeine addict who loves outdoor activities, extreme sports, long walks and photography. On his blog, you can find not only breath-taking sceneries captured during his hikes and city walks but also useful travel resources, tips and a photography gear guide. In today's post, he is sharing with us his unique experience of exploring Trencin, Western Slovakia, is just one day. You can follow Adoni's journey on Facebook and Instagram.