Underwater drones, also known as ROV – remotely operated vehicles, are designed to explore deep seas where humans may not have the ability to get images or videos of aquatic life. ROVs are equipped with powerful propellers to maneuver underwater currents, 4K cameras to capture high-quality pictures, cable tethering to get live feeds, and powerful lighting for visibility. Scientific research, underwater exploration, filmmaking, and other professional uses have developed the aquatic drones niche in recent times. The demand has also made ROVs more accessible for deep-sea divers and hobbyists to explore the marine environment.
In this article, I have highlighted some of the best underwater drones available in the market to help you make your sea adventure memorable.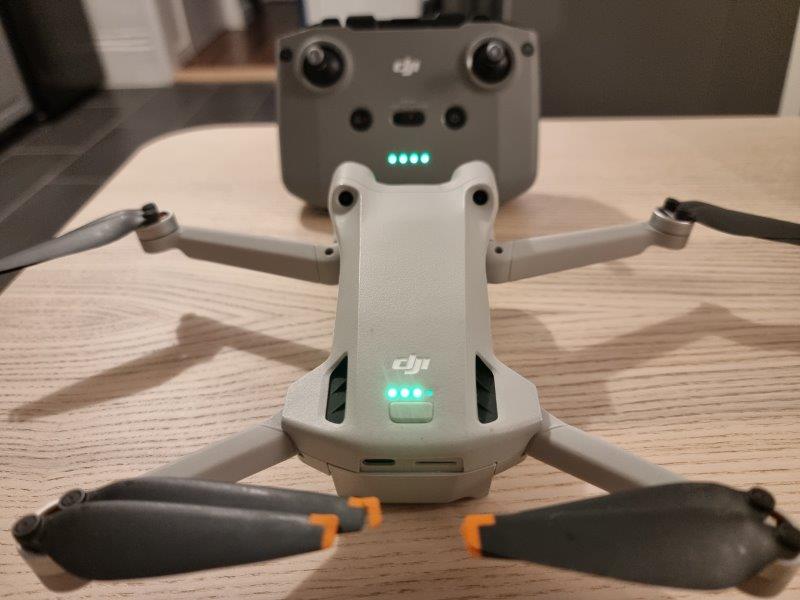 What is the Best Underwater Drone?
We have compiled for you the top 6 Best Underwater Drone in 2023. In this article we go through the products that we have used ourselves, checked what other users thought about them and we ranked them accordingly.
With years of experience with water drones and having used several underwater drones you can trust our review.
Moreover, you can scroll to the end of this review to see our mini buying guide as well as the answers to some of the frequently asked questions about underwater drones.
Specs
Price: 💲 (fewer 💲 = cheaper)
Weight: 2.5 pounds (1.13 kg)
Max Dive Distance: 49 ft
Camera: 1080P HD
Are you on budget and looking for something with useful features yet affordable? CHASING Dory Underwater Drone might be what you want. You can get this underwater drone at a fair price and still capture quality videos on your sea adventure. The device is easy to control with dual play mode that allows two users to control it at the same time. However, since this underwater drone lacks removable memory, viewing and downloading the media is restricted to the app, which is a downside for most users.
Pros
Deep focus, Portable,
Wireless connection upto 50ft away,
Dual play mode,
Smart control with app,
Live-stream on social media,
Easy to control,
Heavy and well constructed,
Affordable
Cons
No removable memory,
No compass or positioning information
Specs
Price: 💲 (fewer 💲 = cheaper)
Weight: 8.36 pounds (3.79 kg)
Max Dive Time: 30 Minutes
Max Dive Distance: 230 ft
Camera: 4K UHD
If you are looking for an underwater drone that can go to greater depths, PowerRay Wizard Underwater Drone might be it. Most sea adventurers like this drone for its deep dive as it can get you some good shots from the ocean terrain. With a battery life of upto 2 hours, the drone can take videos non stop before you recharge it. It has got clear camera capture and precision so that your images look great. Nevertheless, the device is unstable even with the slightest wave.
Pros
Great for both professional and recreations use,
Deep dive, Longer battery life – upto 2 hours,
Clear user instructions,
Varying illumination adjustments,
Smooth movement on water,
Clear camera capture
Cons
Unstable with the slightest wave,
No screen to protect motor from particles
Specs
Price: 💲💲💲 (fewer 💲 = cheaper)
Weight: 5.7 pounds (2.59 kg)
Max Dive Time: 120 Minutes
Max Dive Distance: 330 ft
Camera: 4K HD
Anytime you are buying an underwater drone, you want one that might last for years before replacing. Gladius MINI Underwater Drone is such a type that might serve you for several seasons before you feel it's time to get a replacement. The structure is well built with strong materials so that it withstands wear and tear for some time. Most users also like this device for its intuitive app that helps you to know your direction, depth, and the angle of the drone. The speed is also something to mention as the drone moves fast and it is very responsive. However, everything is controlled with an app and that might be limiting for those who want to direct the drone themselves.
Pros
Replaceable propellers,
Light weight,
Easy to use,
High self-balance,
Excellent speed,
Great light feature,
Superb picture clarity,
Very responsive,
Intuitive app,
Durable
Cons
Everything controlled by an app
Specs
Price: 💲💲💲💲 (fewer 💲 = cheaper)
Weight: 9.68 pounds (4.39 kg)
Max Dive Time: 240 Minutes
Max Dive Distance: 492 ft
Camera: 4K HD
150M Tether Titan Professional might be what you need if you do not mind spending some good amount to get a premium choice. This underwater drone has the majority of the features you might be looking for. First of all, the dive depth is amazing for anyone who would want to get almost to the bottom of the sea. The drone can go up to 490 ft, which is quite amazing. It has a great camera resolution so that it captures fine images and videos of the underwater world. With an extended battery life of up to 4 hours, the drone might sustain you through your adventure without stopping at any point to charge it. It is essentially what one might need for underwater exploration.
Pros
Deep dive – 429 ft, Extended battery life – upto 4 hours,
Well built hardware, Fun to use,
Great camera resolution,
Powerful and reliable propellers,
Auto depth detection
Specs
Price: 💲💲💲 (fewer 💲 = cheaper)
Weight: 22.2 pounds (10.07 kg)
Max Dive Time: 240 Minutes
Max Dive Distance: 328 ft
Camera: 4K UHD
For anyone who prefers something fancy yet functional, FIFISH V6 might be the right underwater drone. With the VR headset, you can simply control the movement of the drone by turning your head in the desired direction. The omnidirectional movement is also impressive as the drone can take photos and record videos at all angles. Even then, this drone only does well in clear water with slight waves. Some users complain that they get blurry images where there's current and suspension.
Pros
Omnidirectional movement,
Professional and recreational use,
Highly responsive,
Compact size,
Head tracking feature,
Strong structure,
HD photography
Cons
App is limited,
Shaky in currents
Specs
Price: 💲 (fewer 💲 = cheaper)
Weight: 5.15 pounds (2.34 kg)
Max Dive Distance: 2640 ft
Camera: 4K UHD
If you need a simple underwater drone specifically for recreational purposes, the PowerDolphin Wizard might be it. While it might not go to great depths, this drone will get you clear underwater images that your eyes long to see. With the fish-finder feature, it might be an important tool for anyone going out fishing. The good thing is that it is much more affordable compared to other underwater drones, and with less than a thousand dollars, you can get one for yourself. Nevertheless, the device lacks obstacle-detecting sensors, which makes it challenging to navigate the drone around rocky outcroppings.
Pros
Multiple resolution settings,
Rotatable camera,
Wireless remote control, High-speed navigation,
Affordable,
Fish-finder feature
Cons
No obstacle-detecting sensors
Verdict
To summarize, we have gone through dozens of underwater drones and decided that 6 are worth your consideration. Out of these, the absolute Best Underwater Drone is CHASING Dory Underwater Drone which we highly recommend as our overall best.
If money is not an issue, you can consider 150M Tether Titan Professional as this is our Premium Pick.
Otherwise, there's no shame in spending prudently, CHASING Dory Underwater Drone is the Budget Option.
Our other reviews you may find useful in your research:
What You Should Know Before Buying underwater drones
Overview
As more people find sea exploration fascinating every other day, the demand for underwater drones has been on the rise. However, not every drone will meet your adventure needs. You may want to consider a few options in the market before you finally settle on one. That said, there are a few things you need to look out for when buying an underwater drone in preparation for your next sea adventure.
Let's find out.
Underwater Drone Construction
Everytime you deploy your underwater drone in water, it meets several obstacles. For this reason, it's essential for an underwater drone to have a robust structure so that it can withstand things like strong currents and rock debris that it will come across during sea exploration. The drone should also be made of a material that can withstand rust since it spends more time under water.
Size
Size is a matter of preference but it also determines how portable your drone is. If you want something that you can easily throw into your bag and get going, a medium or small size would do. However, it's still fine to get a big one if you prefer a large size. Either way, how deep an underwater drone can get depends on the propulsion power and dive specifications of that particular drone.
Weight
When buying an underwater drone, it's advisable to go for one that's lightweight. The lighter the drone the more portable as it is easy to bring your drone in carry-on luggage. Nowadays, most underwater drones are built with lightweight materials, and, therefore, you should be able to get one that is ultra-compact.
Dive Distance
Dive distance is something to consider when buying an underwater drone. Depending on the nature of underwater exploration, you might need something that goes several feets under. If you are going to use the drone for research to capture features on the ocean floor, you might need one that can go hundreds of feet under. However, if it is for recreational purposes, even 50 ft should be fine. Even then keep in mind that underwater drones with a greater dive distance might be a little more costly.
Video Quality
Anytime you send your drone underwater, you want to get clear videos and images. Therefore, it is essential to consider drones with higher resolution power for better video and image clarity. It is essential to note that some drones might only give quality images in calm, clear waters. So consider this when choosing your underwater drone. The best drone would be one that provides fine videos in both clear and unclear water.
Features
Other things you might want to consider include features like sensors for data transmission, obstacle-detection for easy navigation around rocks, strong propellers, and omnidirectional movement so that the drone takes images at all angles. These you will find out from the product features as highlighted by the manufacturer.
Safety
Your drone should be easy to assemble without causing any harm. The manufacturers guide should be easy to follow so that you are able to put the parts together without missing a single step. Additionally, in case of defective parts it is advisable to reach out to the manufacturer as soon as possible.
Questions and Answers About underwater drones
Can waterproof drones be used as underwater drones?
Just because a drone is waterproof does not mean you can take it underwater. In most cases, waterproof drones can only withstand small amounts of water. Your drone might just get damaged if you take it several feet below the water. Therefore, if you want deep sea exploration, go for an underwater drone.
How do underwater drones communicate?
Underwater drones are fitted with sensors that send signals between the devices for purposes of communication.
How is data transmitted underwater?
Underwater drones use acoustic signals to transmit data directly from one device to another. The signals are designed to work underwater and may not penetrate the water surface in case one wants to transmit data to devices in air.