Jeju Island, the most populous island in South Korea, is a gem waiting to be discovered… in winter.
The question is: why winter?
This underrated season has more to offer than meets the eye, and here are three reasons why.
The weather is very mild. If you usually steer clear of traveling during winter, you'll be pleasantly surprised at how comfortable the climate is. Think again if you were expecting to pack a coat for temperatures below zero. One regular winter jacket will do the job. While you might experience the odd rain shower, an overall humid climate will make your winter visit to Jeju Island unforgettable.
Going during winter is considered an off-peak season. This has one tremendous advantage: cheaper airfare and accommodation. If you plan well, you will get flights at reasonable fares in advance. Hotels or other accommodation will often offer all-inclusive packages or a discount for booking a specific number of nights during the off-peak season.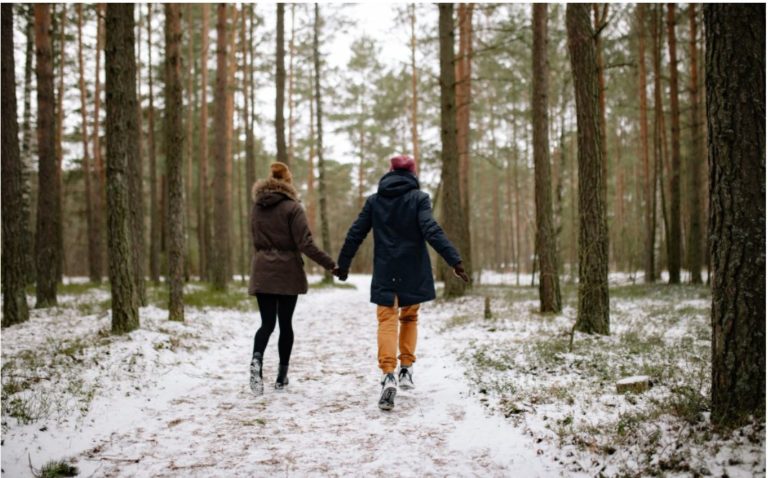 Avoid the masses. Definitely worth the while when you know that foot traffic won't take over your trip. Standing in long queues to purchase tickets or crowded outdoor events won't be on your to-do list for this winter break away.
Staying Indoors
Some attractions are created to be inside, be it summer or winter, so plan these activities during the winter months with the advantage of having fewer people around.
Bonte Museum
World-renowned architect, Tadao Ando, designed this spectacular museum which in itself is a work of art. It houses traditional and contemporary art objects that aim to explore Korea's traditional and common beauty. Do not visit this breathtaking structure in haste.
Teddy Bear Museum
For old and young, a family-friendly day trip discovers the origin of the "teddy", its history, and how it has changed the toy industry forever. Each and every bear in the museum is crafted carefully by hand, and each exhibit tells its own story. With handmade motors, technology has become a part of the museum's teddy bears as the animatronics bring the bears to life in the smoothest and most delicate way.
Nexon Computer Museum
The place where technology leads the way or instead shows you how it was paved. Particularly interesting if you have teens on your trip or family members who are interested in technology and the development of computers of the time. The museum is dedicated to the history of computers and video games and boasts a marvelous collection of computers, video game consoles, arcades and software on display.
Fun fact: This museum is home to one of the original Apple 1 computers. One of the only six Apple 1 computers that are still fully operational.
Hello Kitty Island
For the ultimate explosion of pink, take the kids and the whole family to experience a variety of Hello Kitty exhibition halls and activities. There is a gift shop and a café where everything from the chair you sit in, to the shape of the windows is Hello Kitty themed.
Exploring the Outdoors
With fresh climates that allow you to soak up the beauty of the outdoors, consider these family-friendly easy-going outings.
Ecoland Theme Park
Take a relaxing train ride through mother nature. This trip takes you on a 4,5km ride through the Gotjawal Forest. It consists of large wetland areas that are the habitats of various animals. Home to rare and endangered animals, there are 53 species of birds, including the octagonal bird and the great-coloured woodpecker, and amphibians and reptiles, including the Jeju salamander and non-barrel snake. A spectacular way to breathe in the crisp winter air and enjoy mother nature at her finest with the whole family.
Fun fact: The forest gets its name from the eruption of an underwater volcano 2 million years ago that created and formed the oval-shaped island. Gotjawal forest results from the rock masses that settled down to become an uneven terrain, which is the dense vegetation and beautiful forest we get to enjoy today.
Camellia Hill
This stunning park has walkways for all ages. It's great for a stroll with several picture-perfect spots to snap those Instagram moments. The obvious reason you should visit during winter is: the beautifully blooming red and pink camellias. These vibrant coloured flowers create a breath-taking winter wonderland in mother nature. Walking up Camellia hill could take you anything from 30 minutes to an hour, depending on how much skip you have in your jump. The quaint souvenir shop sells cosmetics made from camellia oil to take back home with you.
Jeju Mazeland
This small adventure has three themed mazes for the whole family, starting from beginner, intermediate, to advanced level. You can decide how brave you want to be before embarking on your quest to exit the maze unscathed. Those who would rather just watch their friends or families scurry through the maze from afar can enjoy plenty of puzzle exhibits in the museum and a room called the "maze of knowledge."
If You Like To Keep Moving
Here are some activities bound to keep you warm. An absolute must on your Jeju Island itinerary.
Hike up Hallasan Mountain
Hallasan national park is home to the second-largest mountain in South Korea. The mesmerizing vegetation and peaks often covered by clouds offer fantastic hiking trails. Though most destination points can be reached by car, these trails make for an ambitious walk. Some areas are steeper; other areas tend to be slippery, so make sure you wear good walking shoes, neck warmer and clothes and carry a warm thermal flask or hydration water bottle.
Here are five hiking trails on Hallasan perfect for crisp winter days outside.
Yeongsil Trail – 3.7 km
Eorimok Trail – 4.7 km
Gwaneumsa Trail – 8.7 km
Donnaeko Trail – 9.1 km
Seongpanak Trail – 9.6 km
Fun fact: Hallasan Mountain is a shield volcano which means it is shaped like a warrior's shield lying flat on the ground, caused by the eruption of highly fluid lava.
Go Rail Biking
Not too extreme, smaller children are also welcome on this 6,5km trail. Rail biking is popping up all across the globe, and in Jeju, these pedal-powered machines run along railroads with no train traffic that can take you on scenic tours where you would not have gone otherwise. It might feel challenging at first, but once you get the hang of it, the trip becomes a breeze. This excursion works well on a rainy day as these bikes are covered by a tent-like feature that keeps you tucked in and dry.
If you want to go long distance, it is recommended to train up at home on a stationary bike and mat before embarking on this journey.
Conclusion
This often-overlooked island in South Korea doesn't only has lots to offer during the winter months but aims to be carbon-free by 2030. Replacing fossil fuels with hydropower, wind and solar energy is the way forward. The United Nations added this gorgeous island to its world network of biosphere reserves in 2002; it became a World Natural Heritage Site in 2007 and a Global Geopark in 2010. Jeju Island is moving forward no matter the season. Perhaps when visiting this exquisite spot that's been preserved for so many years, you will experience even more than just history, nature and culture.