What is the best 8 person tent for your family? This blog post will explore the best large family tents available, some helpful tips, and what factors to take into consideration when looking for a good 8 person tent.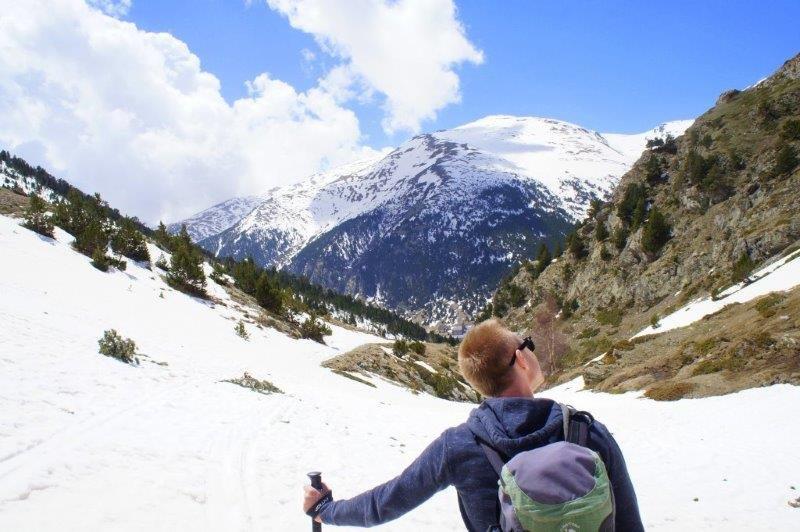 What is the Best 8 Person Tent?
We have compiled for you the top 8 Best 8 Person Tent in 2023. In this article we go through the products that we have used ourselves, checked what other users thought about them and we ranked them accordingly.
With years of experience with 8 people camping tents and having used several 8 person tents you can trust our review.
Moreover, you can scroll to the end of this review to see our mini buying guide as well as the answers to some of the frequently asked questions about 8 person tents.
Specs
Price: 💲 (fewer 💲 = cheaper)
Size: 192 x 108NaN inches (487.7 x 274.3NaN cm)
Size: 9 Persons
Material: 68D Polyester
Waterproof: 600 MM
Instant: No
Tent Type / Shape: Dome
The Core 9-Person Extended Dome tent's lightweight construction stands out amongst the crowd. Weighing in at 18.25 pounds, it's significantly lighter than its 9-person Cabin counterpart. The extended footprint also offers a roomy experience. However, you'll want to limit yourselves to six people if you're keen on comfort and space for gear. Although the setup wasn't instant, most of us had it up and running in less than 30 minutes. One caveat is that we'd advise replacing the stakes for something more robust. In terms of weather resistance, its H2O Block technology is decent but not stellar. We think this tent is better suited for drier conditions.
Pros
Well-built for occasional use,
Large space inside with extended sections,
Easy transport,
One of the lightest options out there for a tent this size
Cons
Not suitable for hot temperatures,
Only one access point,
Not particularly weather resistant
Specs
Price: 💲💲💲💲 (fewer 💲 = cheaper)
Size: 208.7 x 96.5 x 80.8 inches (530 x 245.1 x 205.2 cm)
Material: 190T Polyester
Waterproof: 2500 MM
Instant: No
Tent Type / Shape: Dome
We've found the NTK Arizona to be a standout option among family camping tents, especially in terms of weather resistance and comfort. Part of the NTK GT Series of 3-season tents, this model is surprisingly light at 26 pounds and boasts a quick, color-coded fastpitch setup. Its dome shape allows for ample headroom at 6.2 feet, allowing easy mobility without hunching over. On the downside, the tent might not be the best choice for winter camping due to its 3-season rating.
Pros
High tub floor with double waterproof protection,
Features fabric and mesh screen double panel doors,
Excellent ventilation with several mesh panels,
Full coverage waterproofed fly with UV protection
Cons
Windows and doors fabric covers are on the outside,
Not stable in strong wind conditions
Specs
Price: 💲 (fewer 💲 = cheaper)
Size: 204 x 102 x 72 inches (518.2 x 259.1 x 182.9 cm)
Size: 8 Persons
Material: Polyester
Instant: No
The Coleman 8-Person Red Canyon Tent is an affordable family camping tent with generous interior space to fit eight people comfortably. Additionally, it comes with room divider curtains to create three rooms for privacy as needed. Unfortunately, it also features only one door, which is an inconvenience for a tent this size.
However, I like the lightweight construction that makes it easy to carry to the site and set up. Plus, it also packs tightly, so it does not take up much space in storage. It allows a quick setup and takedown to help you to settle in quickly as it features a single-layer design with a short rainfly. On the downside, the fly does not cover the windows, and the tent can get uncomfortable as the windows remain exposed to cold.
Pros
Spacious interior that accommodates eight campers comfortably,
It comes with two divider curtains for added privacy, Has plenty of headspace for standing,
Fabric and tub floor are reliably water-resistant
Cons
Windows remain exposed even in cold weather,
Features only one door for access
Specs
Price: 💲💲💲 (fewer 💲 = cheaper)
Size: 168 x 108 x 72 inches (426.7 x 274.3 x 182.9 cm)
Size: 8 Persons
Material: 185T Polyester
Waterproof: 1000 MM
Instant: No
Camping is usually more fun when you have your family and friends with you, and camping tents such as this CAMPROS 8-person model can give you the space you need for group camping trips. Generally, tent dimensions determine how many people you can fit inside, but experienced campers advise getting a tent that accommodates more people than those on the trip.
This tent is no different, and several campers have noted that it fits four and six people comfortably with adequate space to move around and not eight people as indicated.
The tent features large mesh panels for ventilation, and while it does not come with ground vents, it allows air circulation notably well, and the mesh panels on the tent roof are great for watching stars in the summer. Plus, you can divide the space inside into two rooms with a curtain for privacy, and it also works as a projector screen for entertainment.
Furthermore, the tent's design allows easy setup that takes an average of 10 minutes, and its structure remains stable and waterproof in light rain. But interestingly, this tent is 3lbs lighter than the 6-person model, although it comes with the same construction features.
Pros
Robust tent with high-quality poles and zippers,
The room divider also works like a movie projector screen,
Large mesh windows and roof panels keep the tent cool,
Agile construction that's convenient to carry
Cons
The tent performs better in dry weather,
Floor material may tear quickly
Specs
Price: 💲💲 (fewer 💲 = cheaper)
Size: 192 x 132 x 78 inches (487.7 x 335.3 x 198.1 cm)
Size: 8 Persons
Material: Polyester
Instant: No
Tent Type / Shape: Dome
Wenzel is a century-old company that produces various camping gear, and the Klondike is one of their top-rated models. It features a modified dome-style design with a comfortable center height of six feet and the side walls topping at least five feet. Additionally, it features a two-room design with the main tent area and a smaller screened porch space that's great for gear.
While it is measured for eight people, the tent may not accommodate more than six people comfortably. Therefore you may want to consider larger 10-person tents if you are more campers. The Klondike is also on the heavy side at 27.3 pounds compared to other brands of the same size, but it also has a larger footprint.
Additionally, it has plenty of airflow from the side windows and roof mesh panels. We also like that you can cover the mesh windows with inside flaps when it gets chilly. However, the tent has a significantly short rainfly and does not prevent water from getting through the window zippers.
Pros
Its easy conventional assembly takes 15 minutes,
The two-room design separates living and sleeping areas,
Excellent air circulation with mesh windows and roof panels,
Modified dome design allows tall headroom space,
It comes with a 10-year warranty
Cons
Rainfly is too short to cover windows in rainy weather,
Tent sides are not rigid enough and may sag,
Delivers poor performance in bad weather
Specs
Price: 💲💲💲💲 (fewer 💲 = cheaper)
Size: 216 x 120 x 80 inches (548.6 x 304.8 x 203.2 cm)
Size: 12 Persons
Material: 68D Polyester
Waterproof: 600 MM
Instant: Yes
Tent Type / Shape: Cabin
The Core 12-person cabin tent is one of the larger instant tents in the market and features a pre-assembled framework that sets up in under two minutes. Additionally, its design allows partitioning the interior into three sections to create separate living spaces for convenience.
The tent is a 3-season, free-standing model that allows you to pitch it up on almost any terrain. However, it does not perform well in cold conditions due to its extensive mesh roof. Furthermore, the tent and rainfly fabric feature a low 600mm waterproof rating that's ineffective in heavy rain.
Some of the notable features include the steel poles, which are typically heavier than aluminum and could be why this tent is significantly heavy. The interior spaces have few pockets for keeping small items, and considering the rainfly is short, it does not feature vestibules or a screened porch for extra storage. Overall, the tent may not realistically fit 12 campers and gear, but it may be suitable for large families on short camping trips.
Pros
An excellent option for large families
Offers privacy with room dividers
Features two access doors for convenience
Pre-assembled structure for easy setup and takedown
Cons
Heavyweight tent structure for portability
Not enough storage spaces for gear
It does not accommodate 12 campers as advertised
Specs
Price: 💲💲 (fewer 💲 = cheaper)
Weight: 17 pounds (7.71 kg)
Size: 120 x 120 x 72 inches (304.8 x 304.8 x 182.9 cm)
Size: 6 Persons
Material: Polyester
Instant: No
Tent Type / Shape: Dome
This Coleman Sundome 6P camping tent features the Dark Room technology that blocks out a large percentage of sun and heat so you can continue sleeping after sunrise. It is a feature you will appreciate if you are camping in an open space with direct sunlight. Another feature you will like is the WeatherTec technology that helps to keep the tent dry in moderate rain and wind.
The tent is one of Coleman's popular models with several positive ratings on ease of assembly, Dark Room technology and is reliably weather-resistant. However, the internal space is a little tight for six, and most campers recommend using it for three people for comfort.
Pros
Dark Room technology keeps the tent dark and cool,
It has a lightweight and attractive design for backpacking,
Well ventilated with mesh windows and door,
Tall 6-foot headroom space for easy maneuverability,
Decent weather resistance in moderate conditions
Cons
Features a short rain fly with no vestibule,
Seams may leak if seam sealer is not applied
Specs
Price: 💲💲💲 (fewer 💲 = cheaper)
Size: 168 x 120 x 86 inches (426.7 x 304.8 x 218.4 cm)
Size: 10 Persons
Material: 68D Polyester
Waterproof: 600 MM
Instant: No
Tent Type / Shape: Cabin
The Core 10-person comes with outstanding attributes that make it more attractive to campers than the competition. This includes an impressive headroom of 86 inches and straight cabin walls that give you six feet of headroom at the edges so one can stand straight anywhere inside the tent. I also like that it comes with two doors on opposite sides of the tent, and when you put up the room divider, it creates two rooms with two separate entries for convenience.
Another remarkable feature is the stable and robust build quality of the tent that many campers have noted performs well in moderate showers and wind. The ground vents are a great addition to the roof vents and make the tent more breathable and comfortable on summer nights. However, you'll need to buy a groundsheet to protect the tent floor from getting torn. Additionally, while it may fit ten sleeping bags, you may want to accommodate fewer people, up to six or eight campers, if you want to keep your gear inside.
Pros
Withstands inclement weather remarkably well,
It comes with ground vents to improve air circulation,
The straight cabin walls allow a tall headroom height,
It's simple design allows fast set up with two campers
Cons
Zippers get stuck on the door flaps,
Has few internal mesh pockets
Verdict
To summarize, we have gone through dozens of 8 person tents and decided that 8 are worth your consideration. Out of these, the absolute Best 8 Person Tent is Core 9 Person Extended Dome Tent which we highly recommend as our overall best.
If money is not an issue, you can consider NTK Arizona GT 10-Person Camping Tent as this is our Premium Pick.
Otherwise, there's no shame in spending prudently, Coleman 8-Person Red Canyon Car Camping Tent is the Budget Option.
Our other reviews you may find useful in your research:
What You Should Know Before Buying 8 person tents
Durability
Tent durability lies predominantly in its material and floor type. Durable fabrics naturally have a longer lifespan compared to their weaker counterparts. The right floor material is your best defense against unwanted moisture. If rugged terrains are on your itinerary, we always recommend beefing up protection with an added ground liner.
Portability
Tents are usually easy to move around. You can pack most of them up and take them with you on a camping trip. Before you buy a tent, consider how easy or difficult it would be to carry it around.
Family tents can be quite large and bulky. They may not be as easy to move around as say backpacks, but they're generally easier than building a shelter by yourself in the wild.
Before buying a tent, consider the portability of the tent. Consider how easy or difficult it would be to carry it around.
Family Size Tents
Family Size tents are generally designed to accommodate a group of at least 6 people. These family tents come in different sizes and can include multiple rooms. Some of the largest family tents can sleep upwards of 15 people and provide plenty of room for sleeping bags and other camping gear.
Some use a vestibule, which is an extension of the tent that hangs off one end. They often resemble small covered porches with zippered entrances on both sides. Vestibules are typically used for storing footwear and equipment that you don't want to bring into your tent. While they are nice for storing gear, be aware that they may also reduce the amount of space inside the family size tents.
Large Tent Materials
There are many different types of materials that tents are made out of. The most common is nylon and polyester, which is used in almost all modern tents because it is lightweight yet durable enough to keep the elements outside. Cotton (aka canvas) tents are still manufactured, although, despite their great insulation and durability, they are far less popular due to their weight. Family camping tents tend to be much bigger so weight becomes even more important. Most of the poles in a tent are made out of aluminium and fibreglass.
Ventilation & Heat Resistance
We know how much a hot trip in a tent can wear on your body. For those trips in the heat, the presence of extensive mesh windows in your tent build ensures that the tent remains breezy and comfortable. While it's helpful to pitch tents in shaded areas and adjust the rainfly, we've noticed that the inherent waterproof feature of rainflies can curtail smooth airflow, often leading to internal moisture build-up. Our recommendation is to invest in a tent that comes with roof vents in the interior. When used alongside a rainfly, this creates an effective air channel between the two surfaces, blending ventilation and rain protection seamlessly.
Water, Wind and Snow Resistance
Any good tent will have multi-condition resilience. Dome-shaped architecture effectively counters snow build-up, while a ground-reaching rainfly offers a robust shield against rain. Solid poles and stakes ensure the tent remains grounded, augmented by water-resistant fabrics.
Questions and Answers About 8 person tents
How much should I spend on a good backpacking tent?
The standard entry-level tent price is $50. With that, you can get decent tents with standard features like waterproof seams. However, spending more on a backpacking tent under $200 would allow you to choose from better products.
How long does it take to set up an 8 person tent?
A tent may take anywhere from 10 minutes to an hour and a half depending on the design of the tent and whether you're assembling it yourself or with some help.
It's worth noting that, like assembling anything else (like putting together IKEA furniture) setting up a tent will always seem much more complicated than it actually is once you get started. Once everything is laid out on the ground so you can see what belongs where, rather than packed away in its bag as loose items, it's usually easy to go about following the instructions.