With a fascinating mainland and more than 150 inhabited islands, it's no wonder that Greece is such a popular destination for tourists. Islands of varying sizes dot the Aegean, Mediterranean and Ionian Seas. Estimates as to how many islands Greece actually has vary, depending on the sizing criteria used; some counts say around 1,000, while other counts put the figure at around 6,000! There are so many choices for holidays and so many great places to visit in Greece.
The beautiful islands in Greece are a magnet for many, with population numbers swelling in the sunny summer months. If you're in need of some inspiration for your next summer vacation let one of these beautiful islands in Greece tempt you:
1. Santorini
Located in the southern part of the Aegean Sea and part of the Cyclades Islands, Santorini is often said to be one of the most romantic places on the planet. Renowned for its striking architecture, gorgeous natural scenery, arresting sunsets and inviting beaches, there are certainly plenty of things to see and do on Santorini.
One of the most popular things to do on Santorini is to take a boat trip around the caldera. You can also visit the island at the heart of the deep blue water and admire the vistas from the top of the cliffs. The walk between Oia and Fira provides especially magical views. Take time in Oia to admire the dome-topped whitewashed buildings and churches set into the cliffs.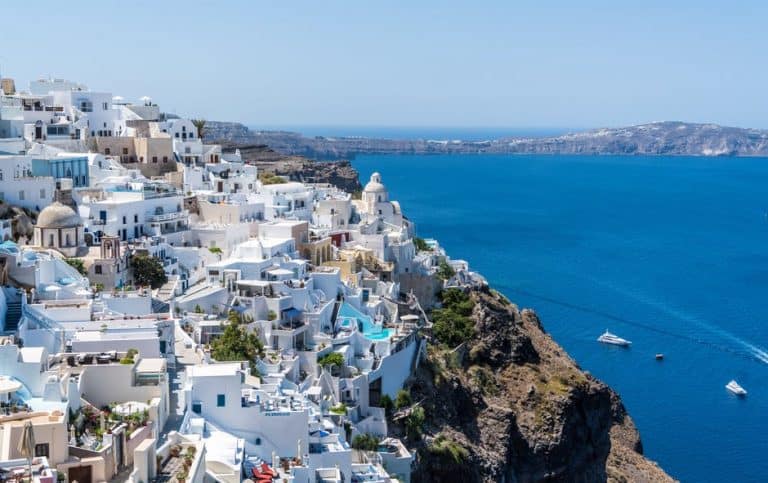 When it comes to relaxing on the beaches, you can choose between black volcanic sands, attractive red sands and soft golden sands. Visit the island's wineries, see traditional life in Megalochori, sample the local cuisine and take a day trip to the nearby Thirassia Island. You can also explore the ancient site of Akrotiri, which was preserved under a layer of volcanic ash.
2. Corfu
The large Greek island of Corfu is located in the Adriatic Sea. Combining rugged mountains with heavenly beaches, it's an ideal destination for anyone who loves the great outdoors. You'll also find a good selection of historic and cultural sites too. There are many places to eat and drink around the island.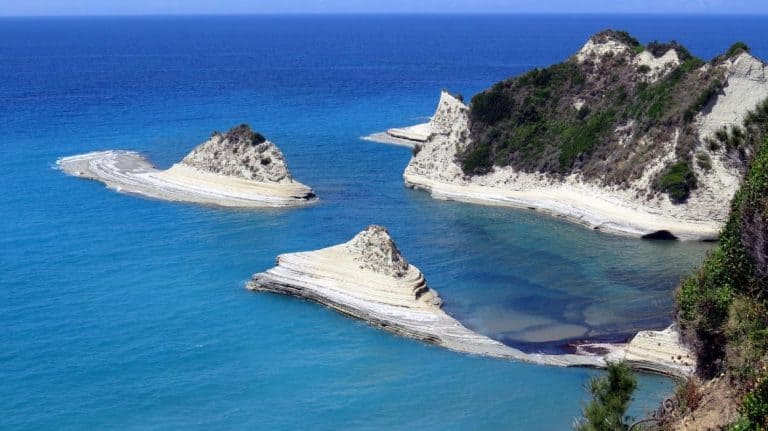 Top places to visit in the UNESCO-listed Old Town include the Old Fortress, the New Fortress, the Royal Palace (now home to a museum) and the Church of Saints Jason and Sosipater. Perithia is the oldest village in Corfu. The traditional homes and churches are picturesque. Walk to the waterfalls and wells at Nymphes and learn more about the local legends, enjoy the fishing village ambience of Roda and admire the old architecture in Kynopiastes.
3. Kos
One of Greece's most popular islands for tourists, the large island of Kos sits in the Aegean Sea, close to Turkey. Attracting people of all ages, Kos offers partying, relaxation, sightseeing and adventure. The beaches offer different vibes, with those that are all go, go go, and those that are more tranquil with fewer bathers. Mastihari, Kefalos, Lambi, Marmari and Kardamena are just a few of the island's lovely beaches. Water activities include windsurfing, parasailing and boating.
If you're looking to take a journey back in time, Asklepieion is the main historical spot on Kos. Others include the well-preserved Roman Odeon, the Ancient Gymnasium and Nerantzia Castle. Some of Kos's charming villages are Antimachia and Zia. Kos Town is lively and it features whitewashed buildings and different architectural styles.
4. Mykonos
Mykonos has developed a reputation for being THE party island of Greece. While it attracts many younger travelers who are keen to spend their nights having fun and their days relaxing on the scenic beaches, Mykonos does have its fair share of interesting sights.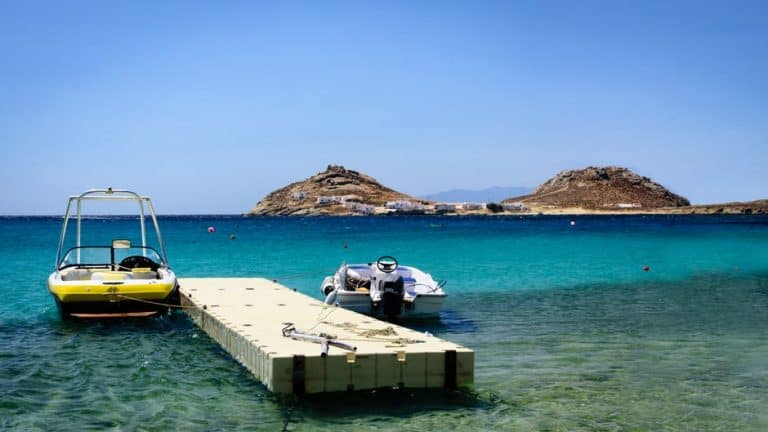 A row of windmills stands proudly in Mykonos Town, a reminder of the times when the island produced much wheat and bread. This is a top spot from which to watch the sun go down too. The whitewashed Byzantine church of Panagia Paraportiani is located in the historical part of town and is well worth a visit. Take a stroll through the medieval houses in Little Venice and visit the local museums.
5. Skiathos
The small island of Skiathos is a tourist hot spot in the Sporades Islands. A great place for those who like a lively vacation with youthful fun, you won't find it hard to find somewhere to socialize and grab a beer.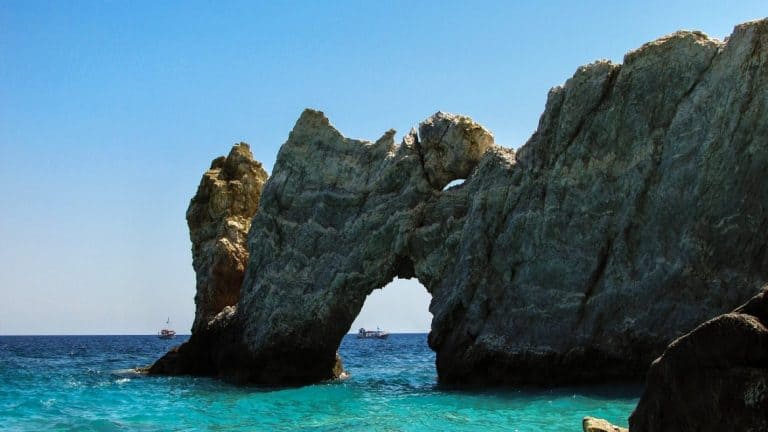 It's not difficult, however, to quickly see that there is a more peaceful side to Skiathos. The island has a verdant terrain and beautiful scenic views away from the tourist centers. Of course, there are also plentiful beaches to enjoy. The abandoned medieval town of Kastro makes for a good trip.
6. Milos
The small volcanic island of Milos is another of the many beautiful islands in Greece. It's fairly easy to find a quiet stretch of sand for some blissful sunbathing and relaxation. Alternatively, check out the lunar-like landscapes of Sarakiniko Beach. It's a brilliant place to get some unusual and unique photographs.
The pretty village of Plakka is a terrific place to watch a fabulous sunset and Klima village is awash with vibrant colors. Take a boat ride to Sikia Cave, descend into the Catacombs, stroll through the Ancient Theater, wander around charming Pollonia and see the site where the famous Venus de Milo was discovered.
Crete, Lesbos, Rhodes, Ithaca, Elafonisi, Symi, Delos and Patmos are just a few more beautiful islands in Greece to add to your bucket list.
What's your favorite island?