We woke up at 6 am in the morning and we still couldn't decide whether we should take the Leo Hostel trip to the Great Wall of China or try to get there on our own by using public transport. We were advised, a night before, by the Swedish guy named Niklas (mentioned in my previous note) to join the trip organised by the hostel as we would go to the unrestored part of the Wall where there are not many tourists. We went to the reception desk and asked for two tickets available for that day and we were ready to go… :)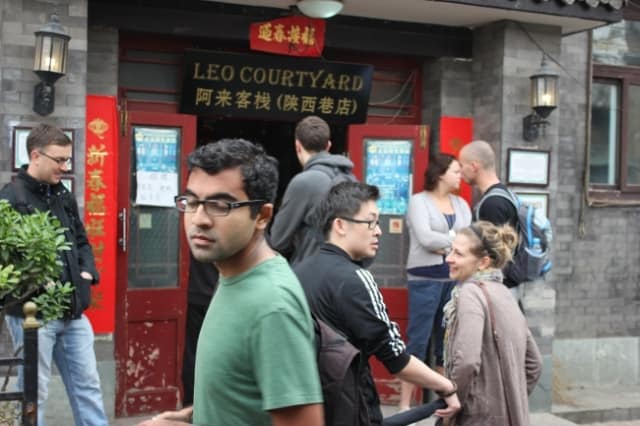 We gathered all together in front of the Leo Courtyard Hostel. In total, there were more or less 25 people going with us so the bus wasn't overcrowded and we could get to know each other quite easily.
The most surprising thing that day was meeting a Polish couple: Monika and Lukasz. Believe me or not, but these people were the first Poles I've met during my travels in China. I was excited to speak Polish again and so happy to interact with my countrymen! :)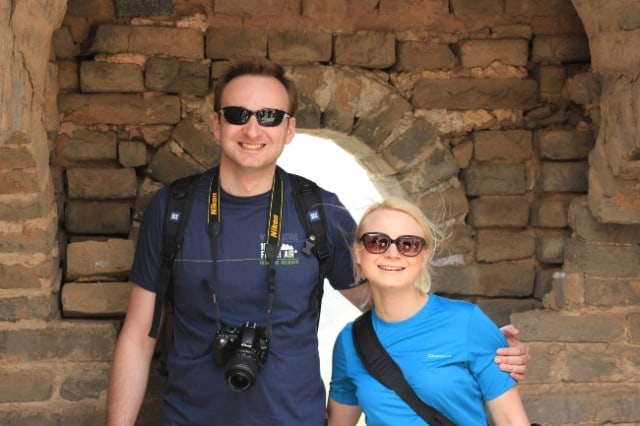 These people were incredible :) ! We were talking all the way to the Great Wall of China and then continued on our way back. We were telling them the stories about China, Chinese people, what our first impression of China was and how it feels like to live and work in a foreign country. Monika and Lukasz also love traveling and they precisely planned their 3-week holiday in China traveling selectively around a few provinces such as Chengdu or Chongqing. We also spent the evening together eating some local food and drinking ice cold beers :).
When we arrived at the Great Wall of China, the people splitted up and me, Cez, Monika and Lukasz stayed together. We took a walk across the Great Wall of China taking some pictures and having a nice chat.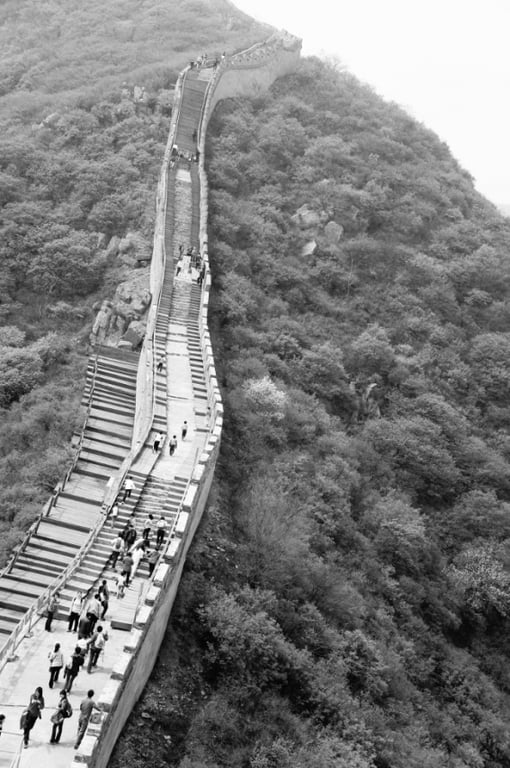 The weather was great. It wasn't too sunny and there was a little wind blowing in our faces. We wanted to take some cool pictures all together so this time the pose was different :).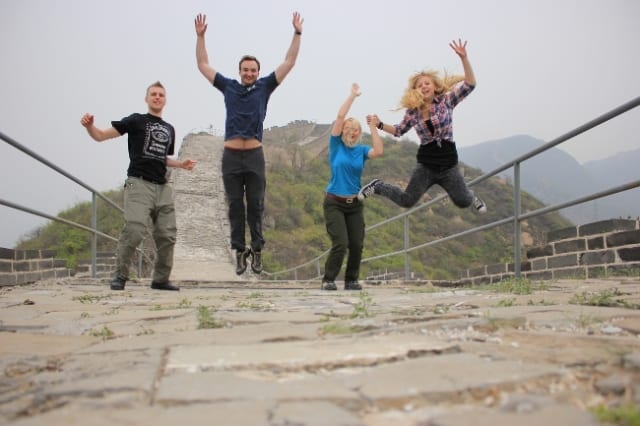 While everyone else was hiking we were jumping like crazy!!!! :)
To be honest, the Wall hasn't changed a lot since I visited it last time :). It's still big, historic and beautiful…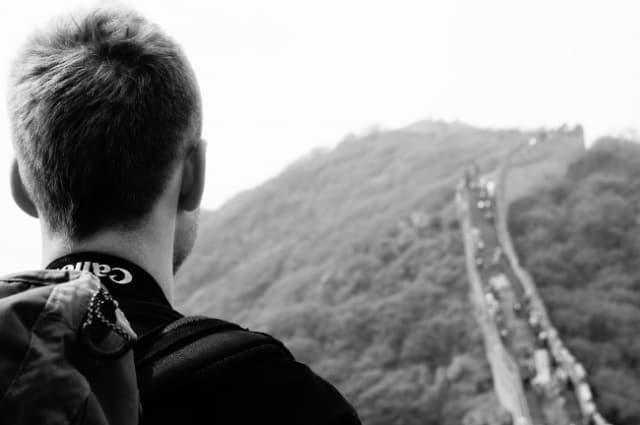 This time I visited the different part of the Wall so it felt like visiting the Wall for the first time…
The scenery was stunning…
and I felt so honoured to be there…
We spent 3 hours on the Wall and it was more than enough. I took some pictures of others guys from the hostel. This is, for example, Tom- the German guys.
After we finished hiking, we all went for a traditional Chinese lunch having a great time :)…
We got back to the city centre at nearly 6 pm. The driver dropped us off nearby the Summer Palace so me, Cez, Monika, Lukasz and the Dutch couple went there together…
More to read in my next note.
Stay tuned.
A.