Germany is one of those countries that are on many people's bucket lists to visit. This is because of the beautiful nature, the spectacular castles that dot the landscape, and the rich German culture and history.
One of the most visited cities in Germany is Munich and Berlin. Munich, though when most people think of it, are images of large beer tents full of beer steins, Christmas markets overflowing with beer, as well as men and women dressed in traditional German clothes.
But Munich is so much more than just this, and we want to show you that, by taking a look at 12 things we think you should put on your itinerary for your next trip to Munich.
12 Things to Do in Munich Germany
So you have booked your flight from Ireland to Munich, but don't know where to start with sightseeing? From strolling through picturesque squares to taking in stunning churches to riding a man-made river wave, Munich has much more to do than most people think. 
We want to ensure that your Germany itinerary is great, so here are twelve of the best things we think there are to do in Munich, Germany.
Marienplatz & the Neues Rathaus
The first place most people visit when they are at the beginning of their sightseeing in Munich is Marienplatz. This large square is in the heart of Munich's old city center.
It's very easy to get to, and it is the central starting point for many different things to do. There are several main sights to see either in Marienplatz or near it, so it is a good place to start.
But don't just use it as a starting point; make sure to wander around a bit. You will find good shops, cafes, and restaurants around the area, not to mention you will also find the Neues Rathaus. This is the new town hall and is a beautiful neo-gothic design. But the thing that is the main attraction is the clock show that the tower puts on.
Saint Peter's Church
Just after the main square of Marienplatz is a beautiful church known as Saint Peter's. Though the church itself is attractive and well worth a look, it is the bell tower that we suggest you visit.
This tower stands about 300 feet in the air and gives you quite a view over the main square. You will have to pay to enter and climb the stairs, but the view you get from the platform at the top is well worth the few Euros you will be paying.
Free Walking Tours in Munich
One of the best things to do is check out a free walking tour. These tours are designed to give you information on everything from the city's history to the modern life of its citizens. You will be able to find a free walking tour that fits your taste for sure.
These tours are guided by passionate locals that want to share their knowledge with you. The idea is simple: you take the tour and tip what you think it was worth when you are done.
Viktualienmarkt Food Market
If you are someone who is into food, then the Viktualienmarkt food market is a good place to spend a few hours. This market is just a hop, skip, and jump from Marienplatz. The market has over a hundred shops and stalls that you can peruse.
Most vendors will let you have a sample, so this is a great way to have a little food without having to pay. The market is open Monday through Saturday, so you will always have the chance to stroll through the aisles of produce and products.
Visit the Hofbrauhaus
A trip to Munich is not complete without a stop by the world-famous Hofbräuhaus. As one of the most famous destinations in Munich, this beer hall and brewery is not very far away from the main city center of Old Town.
If you're someone who wants to experience German culture and food, this is one of those places that many people suggest. Though it is very touristic, it is still a wonderful way to have a delicious German lunch and have a few steins of amazing German beer.
The Hofgarten & Residenz
These two sites are easily seen together as the Hofgarten surrounds the Residenz. The garden is a nice place to spend a relaxing couple of hours after checking out the Residenz. Bavarian rulers constructed the garden with a beautiful pavilion and several amazing fountains.
Before strolling or biking through the garden, you should check out the palace known as the Residenz. You can walk through the halls, look at the luxurious trapping of the Bavarian monarchy, and check out the treasury.
Check Out a Biergarten
You can not visit Munich without checking out a Biergarten. This is especially true if you are there at any time other than winter.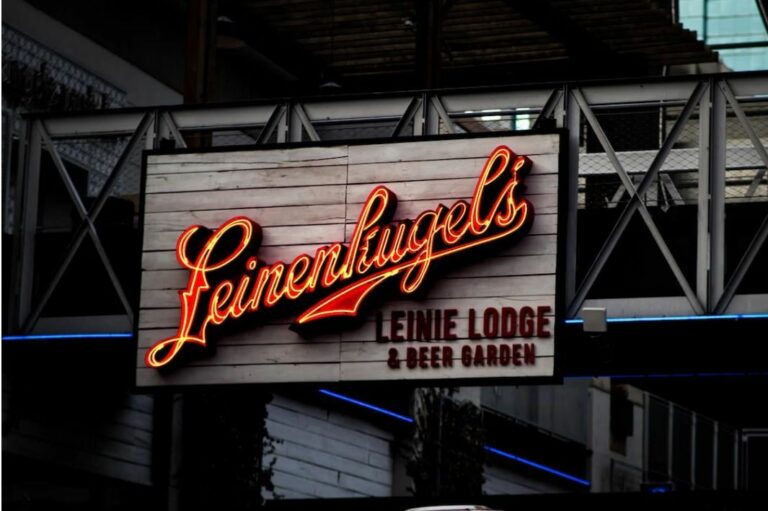 This is an outdoor area where breweries in the area open up to allow people to enjoy their beer with some tasty German foods or treats. Here are tons of options, but a few of our favorites are:
Englischer Garten
Augustiner Keller
Park Cafe
Surf the Wave at Eisenach
For those that like surfing, you don't have to head north to the beaches of Germany to get a little time in the water. In the center of Munich there is a river and on it near the English Garden is a place with an artificial wave.
You can hop on a board and ride for a few minutes; if you're not someone who likes to ride, you can always stand and watch. It's pretty entertaining as well. Plus, you can grab a beer and some food at the nearby beer garden when you're done.
Visit a Museum in Munich
There are plenty of museums for those that love to take in art or a little history.
So we highly suggest you take some time and visit a few. Some of our favorites are:
Alte Pinakothek
Neue Pinakothek
Deutsches Museum
Bavarian National Museum
Find peace and solitude in a Church
Other than St. Peter's Church, there are several amazing churches, including the very imposing Frauenkirche. This church has some amazing architecture and sculptures within it. The windows themselves are amazing stained glass, and it is definitely one of the churches you should see. Along with this, two other churches we suggest are the following:
Theatine Church
Asam Church
Olympiapark
In 1972 the Summer Olympics were held in Munich, and a public park was built for this event. Often this park houses fairs and festivals, so depending on when you are there, you may find yourself being able to stroll through one of those and still take in some of the histories of this amazing park.
Day Trip to Dachau
Not located in Munich, but a short train ride from the city is the historical site of the concentration camp Dachau.
This is a must-see for those that are interested in the history of the World War Two incarceration of people deemed enemies of the Nazi party. It is a painful experience but one well worth the short train ride if you are interested in this part of German history.
Conclusion
Munich is a city that is steeped in history and culture and a must-see if you are making an itinerary to travel through Germany. Its rich attachment to Bavarian culture brings with it a unique perspective even within the borders of Germany.
The 12 best things to do we just went through are just the tip of the iceberg of things that you can fill your time with when you are in Munich, Germany.