You can now download this article as an app and get an offline map so you can go and see these places yourself.
To me, Kathmandu is one of those cities where you can stay for weeks and you still feel like there is more to see and more to explore. Well, then imagine that you have only 24 hours in the city.
List of Places to Visit in Kathmandu
Where to go and what to see if you don't have much time in Kathmandu? We've got some must-see places and few recommendations for visiting Kathmandu for you. All you need is a bottle of water, rented scooter or taxi and some snacks in your bag. It is going to be an intense, but inspiring and interesting day for you!
Point of Interest

: Thamel
Thamel is definitely a place to start your Kathmandu day with. It's an area where all hotels, restaurants and souvenirs shops are located. You can buy here some snacks, water and rent a motorbike or taxi to make sure your trip goes smooth.
Thamel is well-known for being hectic and busy with tourist, so don't spend too much time there, approximately 1,5 h would be more than enough to get to know the area.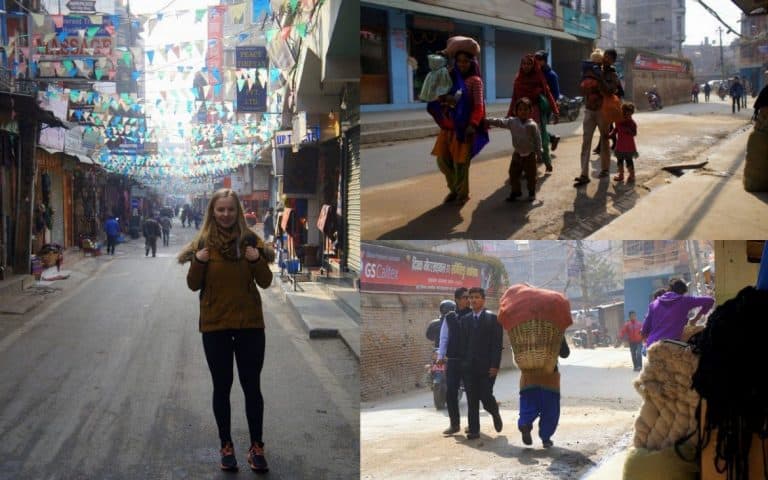 Location: see the map below
Prices: free
Point of Interest: Swayambunath – The Monkey Temple
Move from Thamel to the famous Monkey Temple (known as the Swayambhunath stupa). It is one of the highest points in Kathmandu that provides its visitors with breath-taking views of the city. You will see locals praying, and singers playing liturgical songs.
The entire structure of the stupa is symbolic – the white dome represents the earth, while the 13-tiered, beehive like structure at the top symbolizes the 13 stages that humans must pass through to achieve nirwana.
As you will see, the base of the central stupa is ringed by prayer wheels and there are thousands of prayer flags, with similar mantras, which are said to be carried to heaven by the winds. Spending here 2 hours is more than enough to experience a bit of Nepali religion, architecture and local culture.
Location: Swayambhunath, Nepal
Prices: foreigner/SAARC 200/50 NRs
Point of Interest: Patan Durbar Square
Patan Durbar Square is another, after Swayambunath – The Monkey Temple, must-see place in Kathmandu. You will see temple after temple here without getting bored of them. It is a holy site, featuring temples in reverence to Krishna–reincarnation of Brahma–and the Temple of Kama Sutra, essentially a guidebook to teach younger people the proper way to have sex.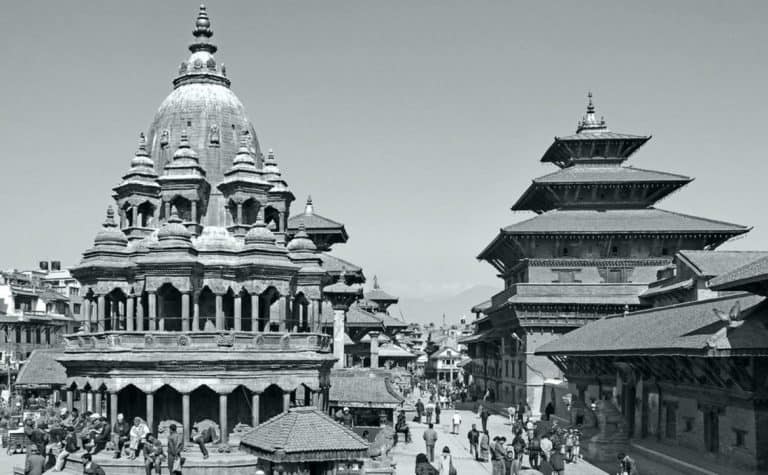 If you wish, you can book a personal guide here for around 700 – 800 NRs (the price is negotiable) in order to hear more fascinating stories about the place. You will be also explained the stunning uniqueness of the temple to Krishna, the largest temple in the world build one of one block of stone. Moreover, the Durbar Square is a marvel of Newa architecture where the Square floor is tiled with red bricks. Spending here 2 hours sounds like a good plan.
Location: Patan Durbar Square, Nepal
Prices: Foreigners ave to pay 750 NRs to walk the streets of Durbar Square. It costs 500 NRs to enter Durbar Square in Patan
Point of Interest: Pashupatinath – The Holiest Hindu Temple
If you still have enough energy, don't forget to visit Pashupatinath – The Holiest Hindu Temple – one of the most sacred Hindu temples of Nepal. It should take you no longer than 1 hour. It is located on both banks of Bagmati River on the eastern outskirts of Kathmandu.
The temple is dedicated to God Shiva and it attracts hundreds of elderly followers of Hinduism each year. It is a cubic construction with four main doors, all covered with silver sheets.
Only followers of Hinduism can enter the main temple, but all the other buildings are available for foreigners to visit. There are also plenty of religious buildings located on the eastern bank of Bagmati – those are also dedicated to Shiva.
Along the right bank of Bagmati numerous platforms for funeral pyres are built. The cremations on these platforms are a common activity, where visitors have the chance to see open-air cremation (we saw one).
Location: On both banks of Bagmati River on the eastern outskirts of Kathmandu, Nepal
Prices: 500 NRs
Point of Interest: Boudhanath
Last but not least is Bouddhanath Stupa – the biggest stupa in Nepal. It is a well-known Buddhist pilgrimage site, included in World Heritage Cultural site list by UNESCO.
In Bouddhanath Stupa, there are many monasteries or Gompa attractions you can choose to explore – all impressively adorned and colorfully painted.
Spend here no more than 1,5 h and head back to your hotel because you are just about to finish your entire day of sightseeing of inspiring and unique Kathmandu.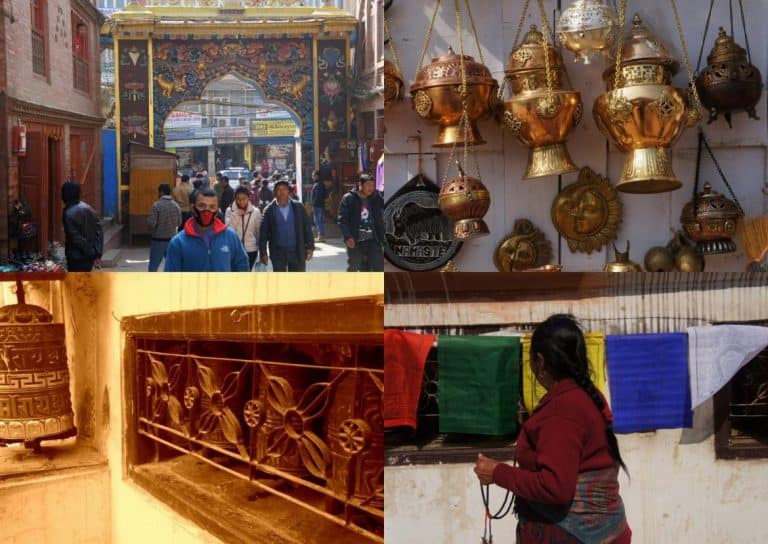 Location: 7 km East of the capital
Prices: 250 RNs
Which of these sightseeing spots would be your favourite one?