On 20th March 2012, my school officially opened Spring season by organising various outdoor activities such as running, jumping, playing basketball and badminton competitions, drawing the best spring scenery and singing spring songs contests. All teachers, students and leaders took part in it and we had such a good time together. My students put on some shows and performances where they sang songsdanced and recited Chinese poems. We gathered together at the school playground at 9 am. This day, all classes were cancelled and students were asked to equally participate in all activities prepared by senior students and P.E. teachers. At 12 pm, all teachers, including me, were invited for a lunch to the restaurant.
The leader ordered beautiful flowers and handed them to all female teachers wishing us all the best. Right after the lunch, the headteacher took us for a trip to Bian Cheng. I've visited this town before during my first week in Huayuan and the full description of this place you can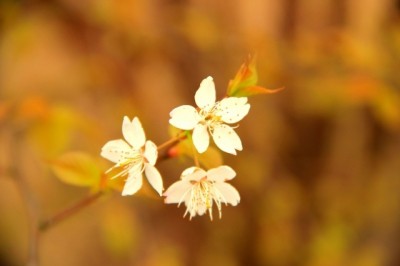 find in "Frozen time in Bian Cheng" note. When we got there, we took two boats and swam across Bian Cheng river. That day was beautiful. The weather was fantastic! The sun had finally come out from the clouds and nobody seemed to remember yesterday's rainy and foggy day. No doubts, that day Spring season came to Hunan province. The very first flowers appeared on the trees, herbs and plants slowly started to spring up, gardens, fields and meadows were covered with various flowers making the scenery very delightful! After we got to the other side of the river and we got off from the boats, we took a long walk across the bridge taking some pictures and chatting about my stay in China. Some teachers tried to convince me to stay in the school for the next 2012/ 2013 semester saying that I had been doing a great job and students' oral English has improved drastically, everyone likes me and my Chinese is excellent. It was nice to hear so many compliments from all of them but I just told them that I never planned anything in advance and I didn't know what I was going to do after summer. We had a dinner together at 5 pm and came back to school right after we finished eating. That was a great day indeed, different from everyday school routine when all teachers are
so busy and tired so that they can't even enjoy the nice weather or a nice chat with me. The weather is lovely now so I spend most of my time at the football pitch writing my blog, practicing yoga and learning some Chinese. I grab my laptop, put my trainers and sunglasses on, sit down on the grass and "put myself on silent mode". My classes seem to be more dynamic thanks to the nice weather as my students are full of energy and they are happier than ever.
Enjoy the Spring!
:)
A.