You can now download this article as an app and get an offline map so you can go and see these places yourself.
According to the Economist Intelligence Unit's 2014 Worldwide Cost of Living survey, the island city of Singapore has been named the world's most expensive city to live in. Singapore is the most expensive place in the world to buy clothes, relies heavily on imported goods and has an increasingly strong currency.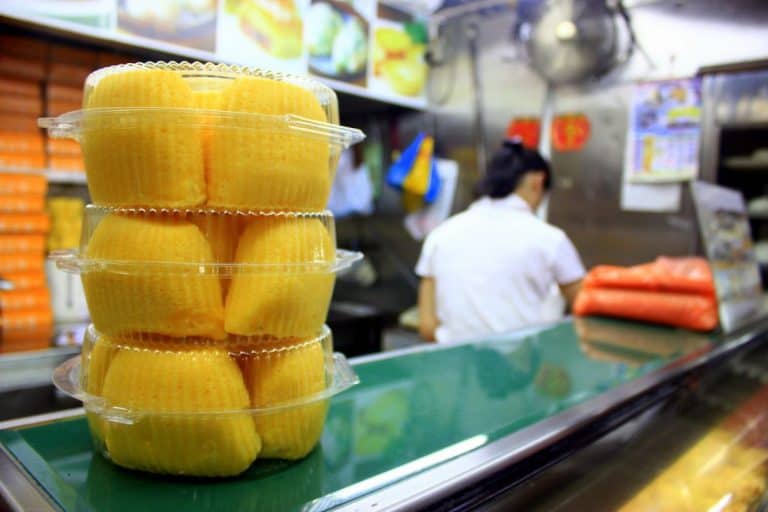 How about the food? Here I'm going to surprise you by telling you that as long as you dine out in Hawker Centers, food expenses will be your smallest spendings.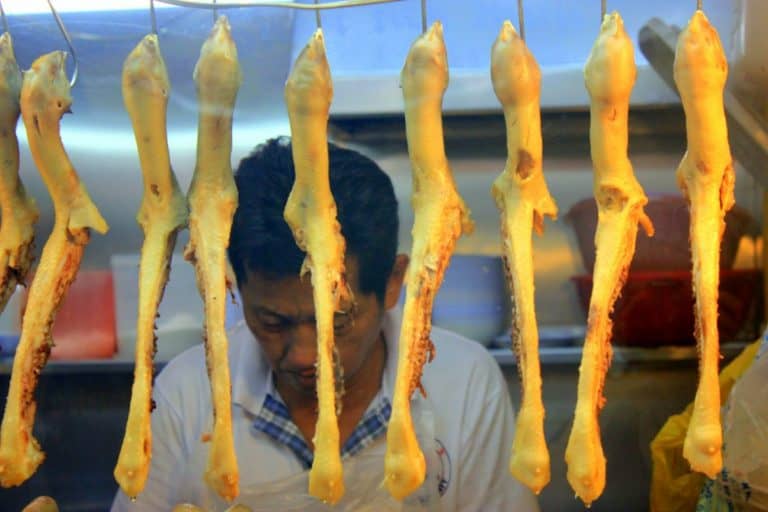 What is the Hawker Center?
Hawker centers are open-air complexes housing many stalls that sell a variety of inexpensive food.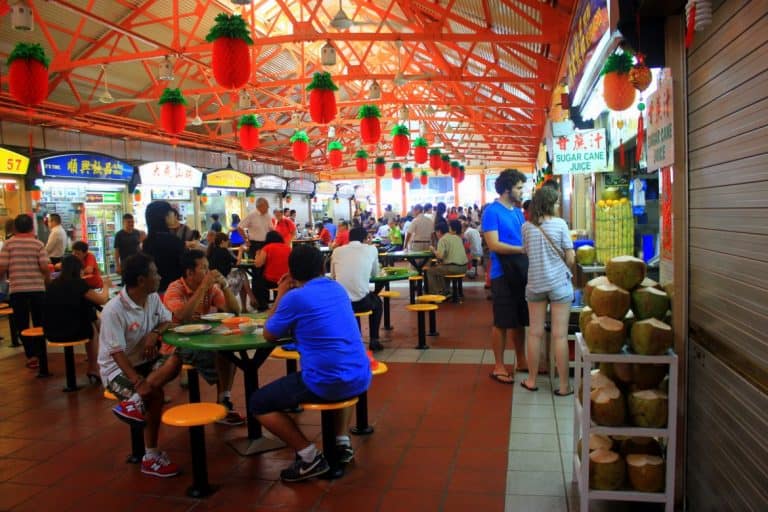 Where can you find it?
They can be usually found near public housing estates or transport hubs (such as bus interchanges or train stations) all over Malaysia, Hong Kong and Singapore. If you are not sure where to find it, follow the local map, it will show you the right way.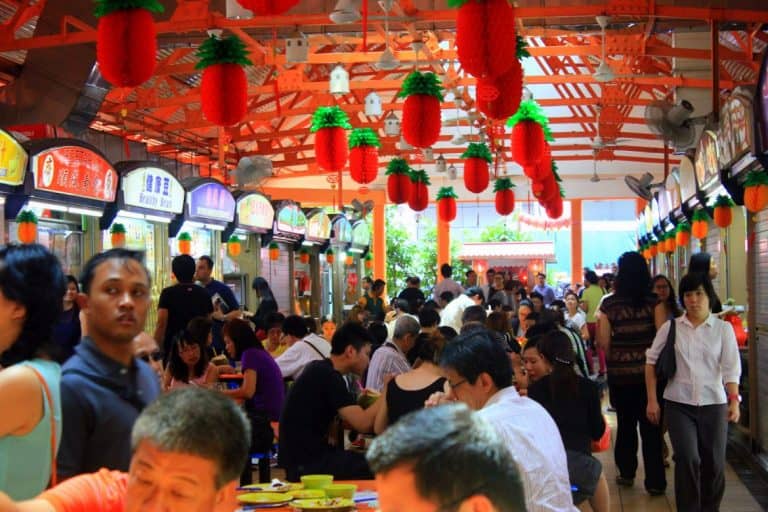 Top 3 Best Hawker Centers in Singapore
#1 Maxwell Road.
When in Singapore, you just have to make it to Maxwell Hawker Center. It is located at the edge of Chinatown and if has more than 100 different stalls so there is a great of variety of Chinese as well as Western food to choose from. Both, locals and tourists, alike flock here for the variety of cuisines and local specialties. The quality is also great!
Address:1 Kadayanallur St Singapore 069184.
Open time: Daily 8am – 10pm.
Your daily budget: $10-$30.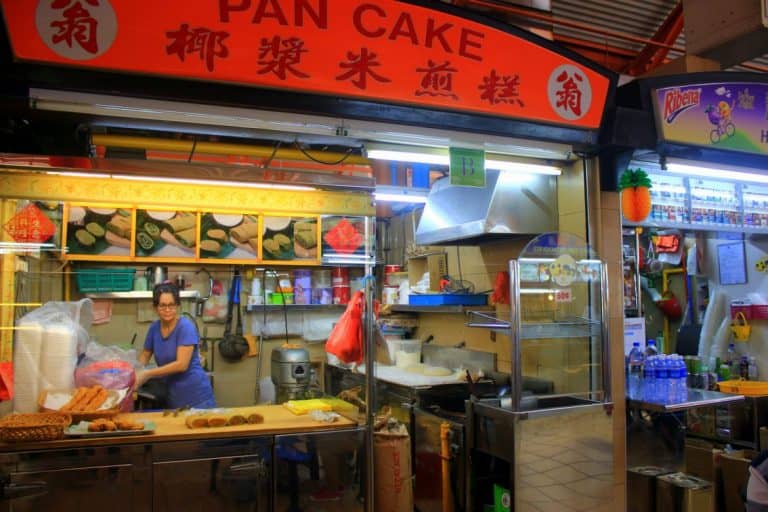 #2 Newton Circus.
This is one of Singapore's most historical hawker centers. Make sure you go to Newton if you want a primer on local food, or if you like people-watching in a lively atmosphere. It's a perfect place for vegetarians – several stalls now cook their dishes without any meat.
Address: 500 Clemenceau Ave NorthSingapore 229495.
Open time: Daily 12pm – 2am.
Your daily budget: $10-$25.
#3 Lau Pa Sat.
Lau Pa Sat is located in the heart of the CBD. Once you get there, you will notice that the place is always packed with businessmen at lunchtime. However, when night falls, the atmosphere changes completely as satay stalls and beer vendors come out and set up an alfresco dining area. Seriously, you won't find a better night in Singapore than enjoying sticks of chicken, beef, and prawn satay while knocking back cheap pints at Lau Pa Sat!
Address: 8 Raffles Quay, Singapore 048582.
Open time: 24/7
Your daily budget: $10-$35
Food and Drinks served in Hawker Centers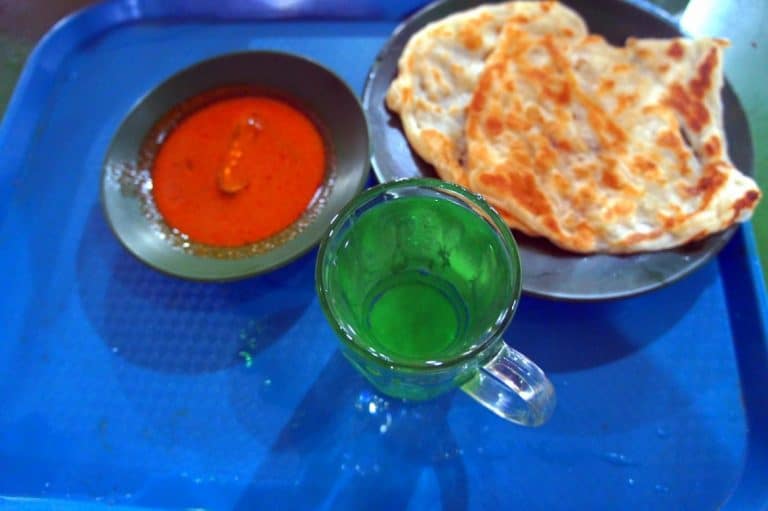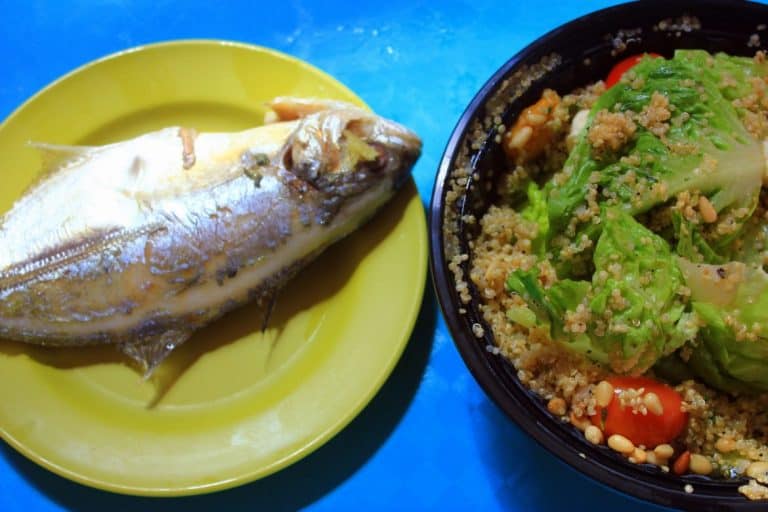 Hawker Centers in Singapore offer a great variety of local dishes and foreign cuisines- from Chinese grilled pork, dumplings, stir-fried Chinese noodles, dim sum to South Indian banana-leaf restaurants serving delectable treats on a banana leaf and Indian breads with chicken, fish and mutton curry.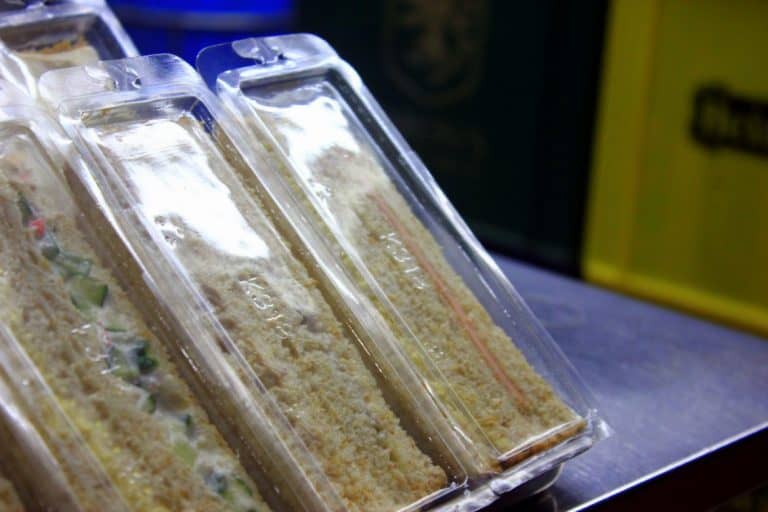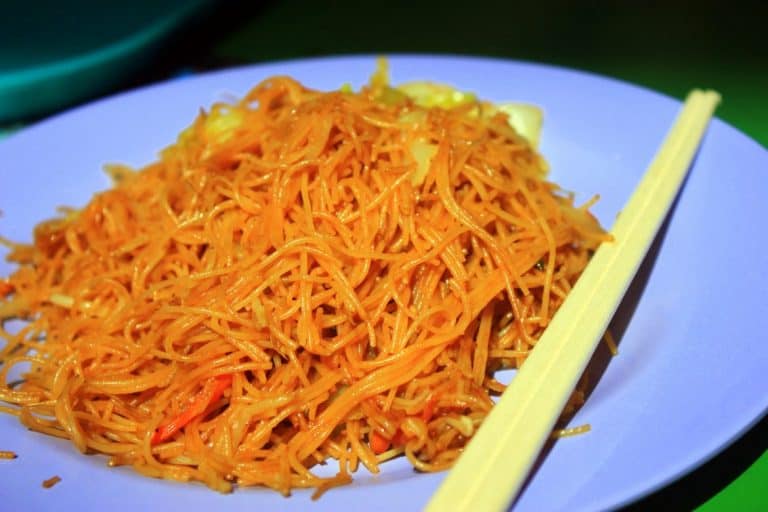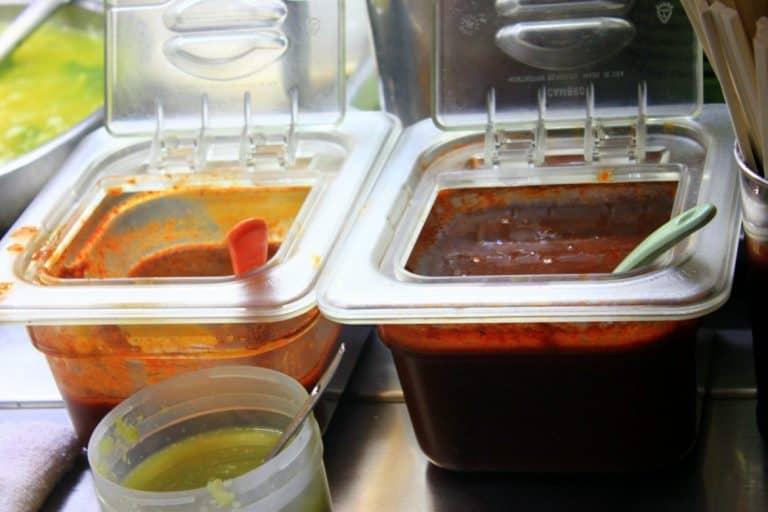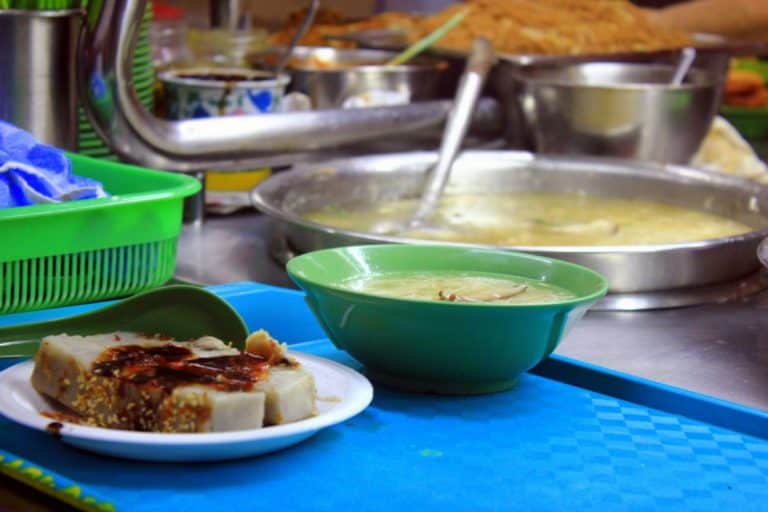 Everyone can find something for themselves. No matter where you end up, you'll have a vibrant Singaporean experience. All hawker centers serve excellent seafood and delicious dessert (sticky rice with mango or sweet dumplings).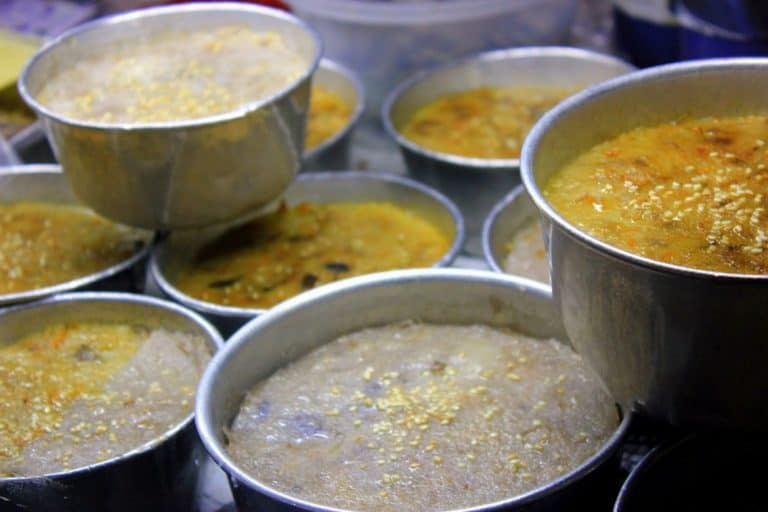 As for the drink, each row of hawker stalls will have one or two stalls that sell drinks. Heavily sweetened, and nutty barley tea (pronounced bah-lee) is the popular choice, and usually goes for a song ($1). You can also have freshly squeezed fruit juices, Chinese tea and coffees as well as cold beers!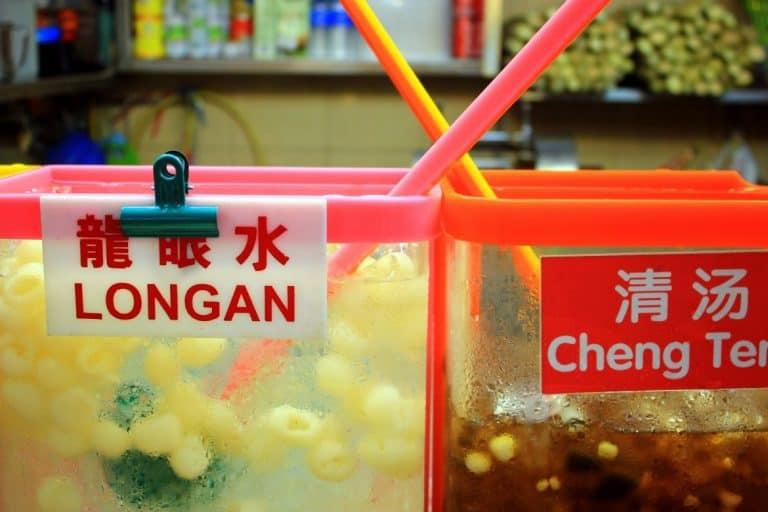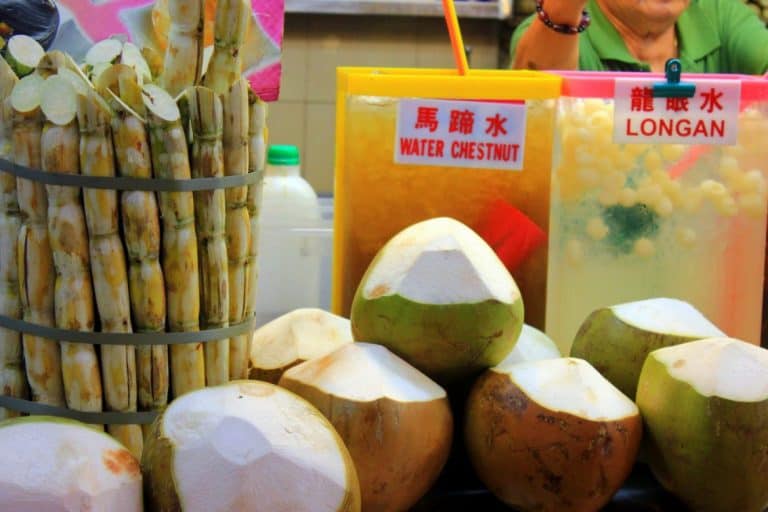 Things to remember
#1 Seating.
It is common in Singapore to quickly snag a table for your group before taking turns to order dishes. Be the first to order and sneak a peek at what others have ordered while on your way to your stall of choice, or volunteer to be the last (if your stomach can take it) so you can observe the crowds of people that arrive.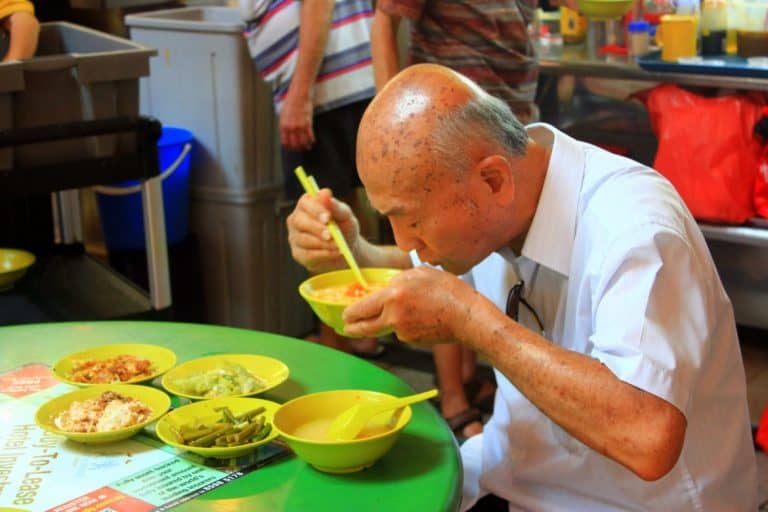 Keep an eye out for the busy lunch crowds, happy family gatherings, and inebriated youngsters starving for some post-clubbing grub. It's also common to see vendors touting all kinds of food, so walk right on by without making eye contact if you don't want to be accosted.
Hawker center seating is first come, first serve, no reservations and no pretension. Therefore, Before you place your order, find a free seat.
#2 Reserving seats.
If you want to reserve a seat at any Hawker center, you have to purchase a pack of tissues being sold by local ladies. Once you've acquired a tissue packet and staked your claim, it would be an unthinkable crime for anyone to disturb your plot. An umbrella can also be used to reserve a seat.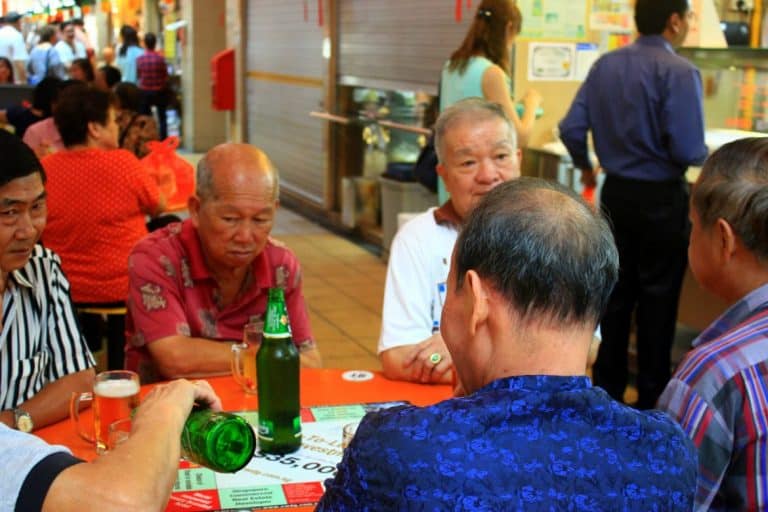 #3 Cleaning up.
You don't need to worry about cleaning up your plate. Just go ahead and leave your plates behind. Every hawker center has staff on hand to bus tables. If you need to wash your hand, you can always use the free toilet.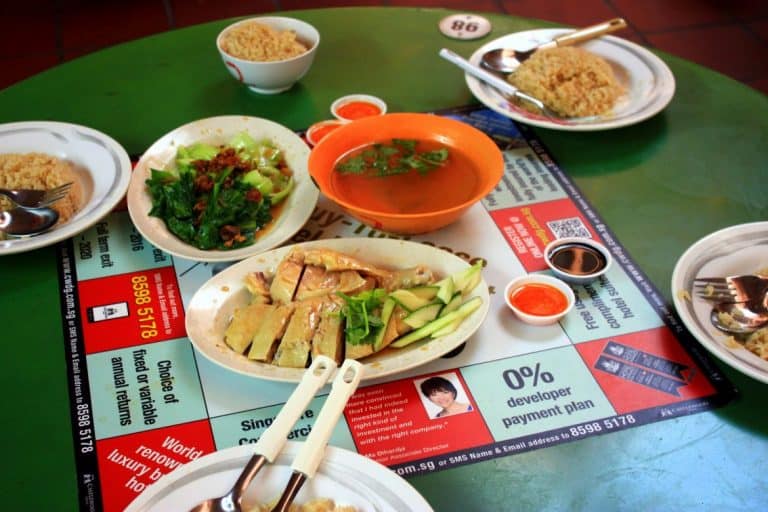 To sum up, if you want to experience the authentic local cuisine in Singapore on the cheap, add one of these Hawker Centers to your travel bucket list and enjoy your meal!
Have you ever visited a hawker center? If so, what was your food experience?