Before we made it to Koh Samui, an island off the East Coast of the Kra Isthmus in Thailand, we had come across few negative comments on TripAdvisor that were brought our attention:
"Aside from the beach, there's not a lot to do on Ko Samui." – VivaHawaii
"There is not a lot to see to budget travelers, but it is best to bundle with Big Buddha visit." – Mark B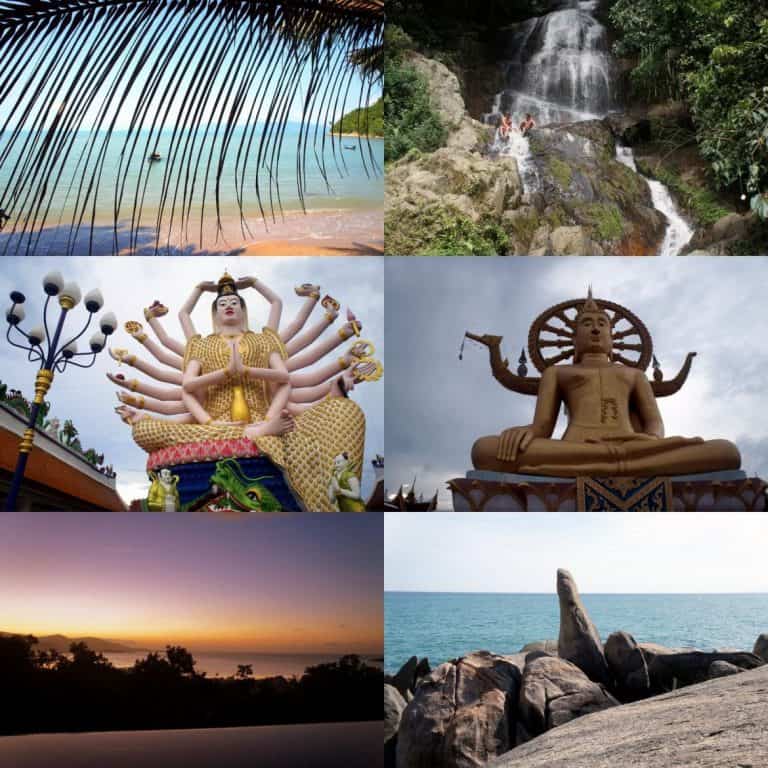 Really, people? I don't think so! We spent over 3 weeks on the island and trust me, there are a lot of things to do, explore, try, discover and experiment with here. Koh Samui offers enormous amount of activities and hidden gems every visitor of the island should try and see. It's not only about the beach parties. The more you stay here, the more you find to explore.
The good news is that Koh Samui is for any type of visitors, from budget tramps like us, holiday makers, romantic 5-star hotel love birds to families. It may be as expensive or as cheap as you wish. For those who do not have much money in their pockets when visiting Koh Samui, we are recommending few free things to do here:
1 – Explore Wat Plai Laem
The Wat Plai Laem is an active temple, where local people come to make merit as well as pray. It is a perfect place to gain some insight in customs and beliefs of Chinese Buddhism.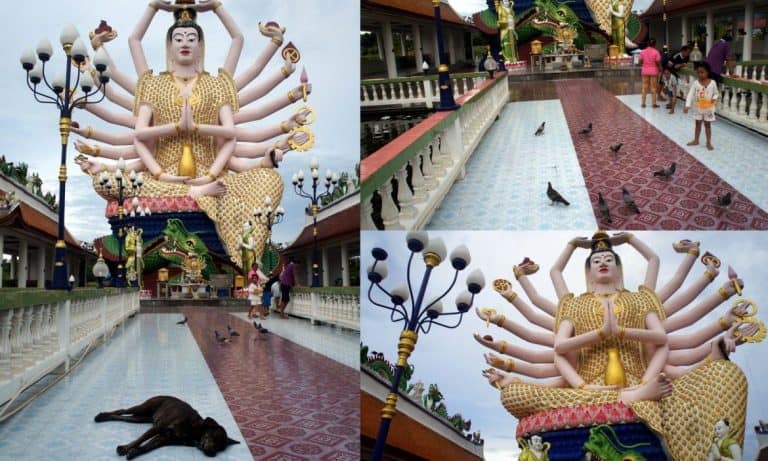 It is an extremely colorful temple that cannot be missed and fairly new as it was completed in 2004. Most of the complex is build in Thai-Chinese style.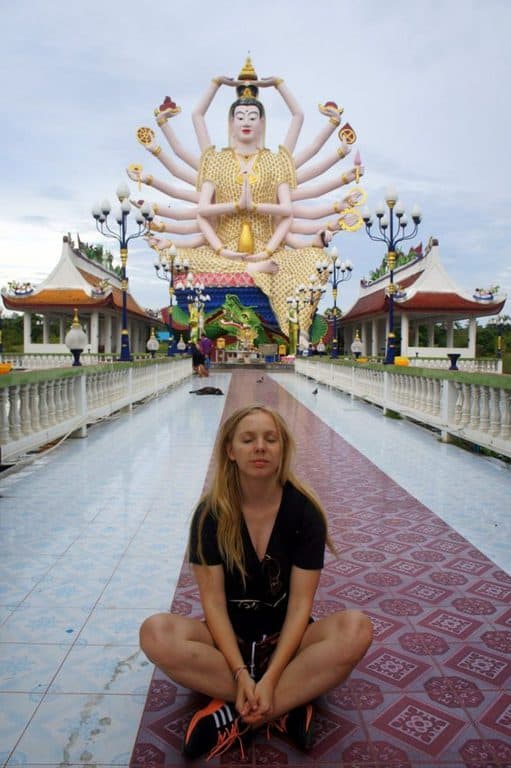 The Wat Plai Laem temple holds two giant, colorful statues that will immediately catch the eye.
Interestingly, the temple is surrounded by a small "lake" where locals free little fish. They believe that their fortunes grow as fast and big as the fish, so nobody is allowed to fish in this pool (and I doubt would even dare, as it brings very bad luck). Most of the visitors who comes to the temple feed the fish as it also should bring them prosperity.
Directions: Wat Plai Laem, Road 4171, Thailand.
2 – Walk across Bophut's Fisherman's Village
The Fisherman's Village is lined with high-rise establishments and restaurants and it is well-known for its original Chinese-Thai culture. You can find here a great number of original wooden local homes, some beautiful old mansions where you can learn more about the history and culture of this area. Many visitors of Fisherman's Village tend to stay in this boutique village and enjoy the magnificent oceanic views from their seaside condo or villa. If needed, you will also find here a lot of eateries, coffee shops and entertainment zones adjoining the beach. However, they are rarely affordable :P
Directions: Bo Put, Ko Samui District, Surat Thani, Thailand.
3 – Relax at any Beach (preferably) Maenam Beach
Maenam Beach is a great place to relax, without crowds. Water gets deep quickly, so you don't have to go in far to be able to swim. It's clean and beautiful, but there were few people here who have complained about the roughness of the sand.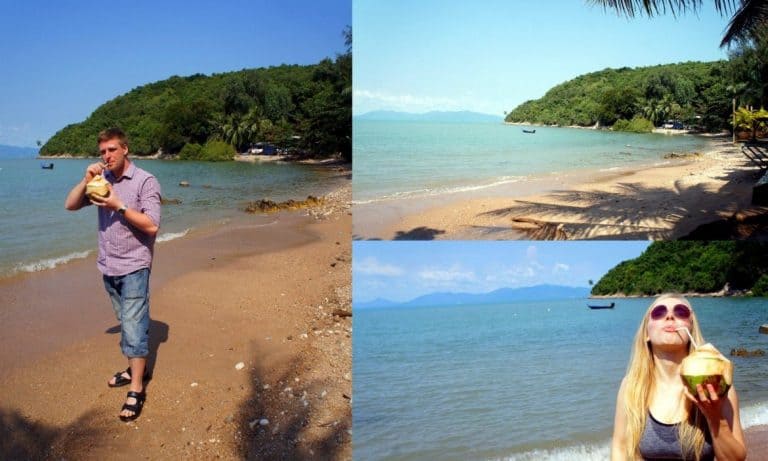 There are nice restaurants and bars around in case you would like to eat or drink something. It seems to be a perfect spot for families with no rocks, white and smooth sand as well as amazing view over Phagan.
Moreover, there are a lot of activities at the Chaweng Beach at night – fireworks, fire dances and beach parties where tourists meet locals to get to know each other.
Directions: Maenam Beach, Samui 84330 or Chaweng Beach.
4 – Visit Big Buddha Temple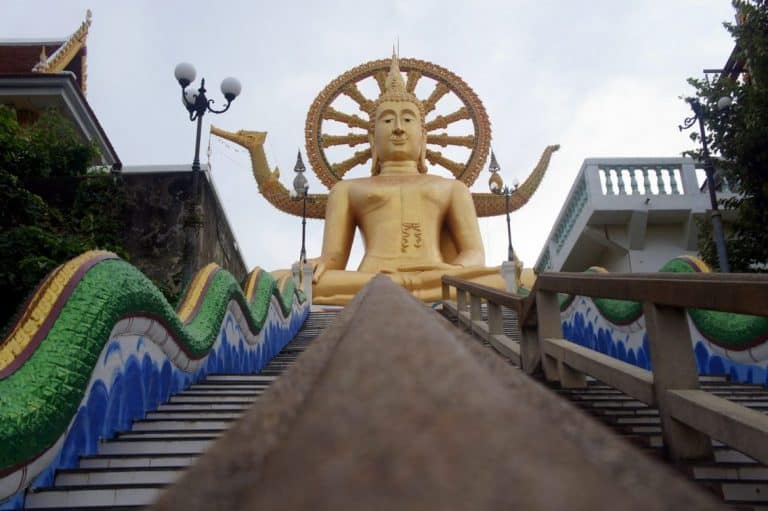 Wat Phra Yai is Ko Samui's most important and famous landmark. The 12 meter (40 foot) Buddha statue is visible from several km away, and even from an airplane if you're arriving or departing by air.
The temple, shops and restaurants cluster at the base of the statue, and ceremonial stairs lead up to the top for terrific island views. It is definitely a must-see spot on Ko Samui. It takes approximately 30 minutes to explore the temple and surrounding area. Sundays are the most busy days to go there.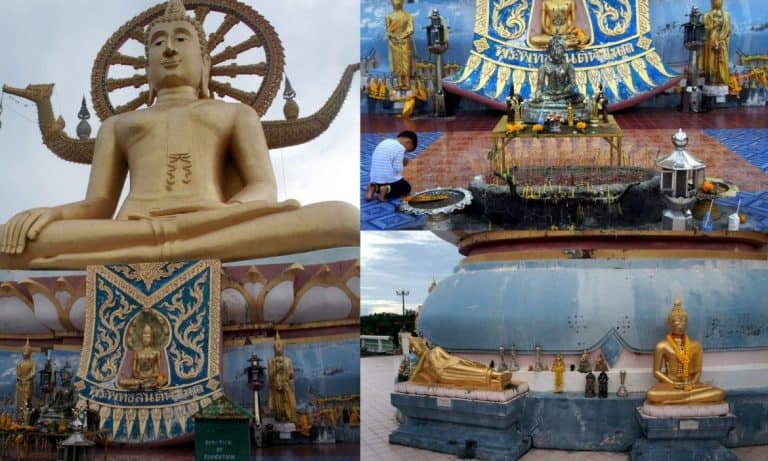 Note: Appropriate clothing and dressing is required. Clothing has to cover shoulders and legs.
Directions: The temple sits on a hill at the end of a causeway at the eastern end of Hat Bang Rak (Big Buddha Beach).
5 – Swim in Na Muang Waterfall (1&2)
Na Muang Waterfalls is a set of two cascades showing that the island's beauty is not limited to its beaches – Na Muang 1 and Na Muang 2.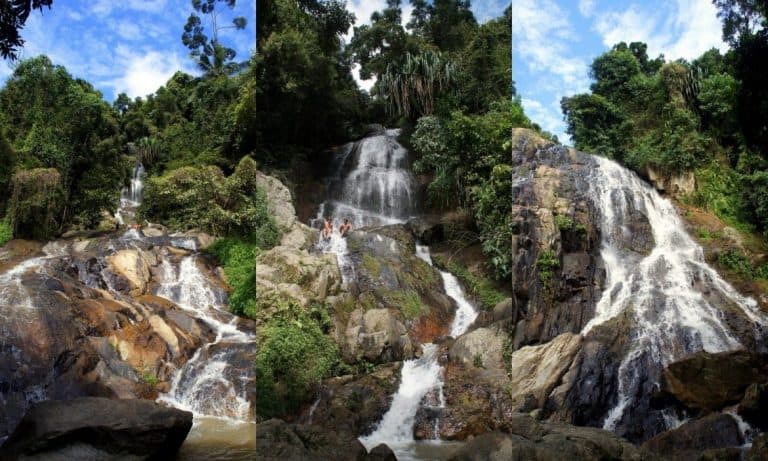 Namuang 1 Waterfall is 18 m high whereas Na Muang 2 is 80 m high. Both waterfalls are extremely beautiful and worth visiting, but if you can make it to only one, go for Na Muang Watefall 1. Na Muang 1 is located 10 km south of Nathon Town and it can be easily reached by car or motorbike. It invites for a nice picnic and refreshing bath with various shops and stalls selling souvenirs around.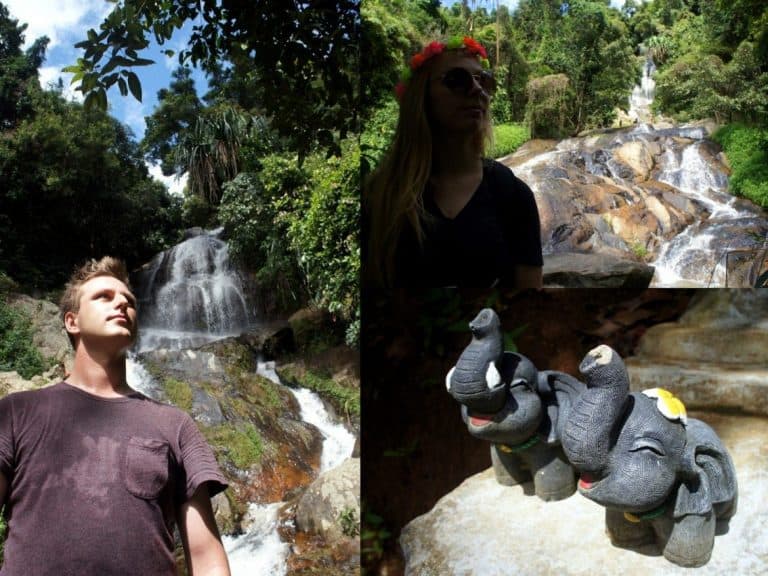 Na Muang Waterfall 2 can be reached by walking approximately 30 minutes from the parking area. You have to hike up to get there due to the fact that there is a small path uphill there.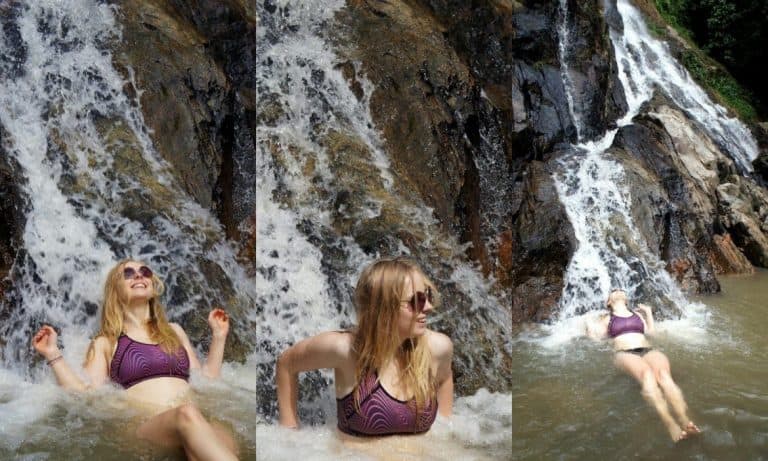 Note 1: There is no entry charge to the Na Muang falls, so be aware that some local "guides" try to ask for money for access or assistance but this is not necessary since the route is easy to travel on your own.
Note 2: Bring swimming gear and be sure to wear quality sandals or walking shoes to enjoy the walking trails safely.
Note 3: When hiking up the Na Muang 2, make sure you pack some snacks and drinks as there are no selling points on the way.
Directions: Ko Samui District, Surat Thani, Thailand.
6 – See genitalia
Hin Ta and Hin Yai are fascinating rock formations on Koh Samui's south coast. Since they were discovered by local people, they have been a source of mirth and wonder.
These rocks are well-known as Grandpa (Ta) and Grandma (Yai) as they look, respectively, like male and female genitalia – that is something you should see yourself.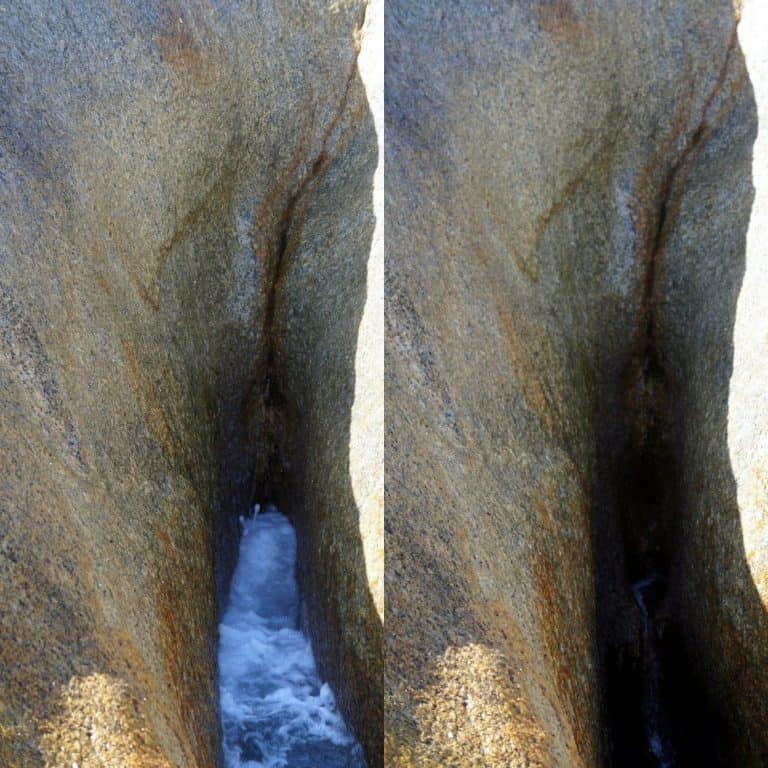 Directions: Set on the rocky coastline between Lamai and Hua Thanon.
Samui Island has a lot of free things to offer to their visitors. All you need is a free day to explore the island and a scooter to get to these places easily and cheaply. If time allows, go for a night stroll across any beach and admire the beautiful sky full of stars!