While visiting various countries across Asia, we stumbled upon some drinks that have absolutely shocked us in terms of their look, ingredients and final taste.
China: Baijiu
It's commonly known as white wine, but it's absolutely disgusting. It's a very strong distilled spirit that contains more than 50% of alcohol. It is closer to vodka in strength and mouth-feel. You should be extremely careful when tasting it – one baijiu shot can knock you down!
Vietnam: Coconut Wine
We tried some coconut wine when visiting Mekong Delta. It tasted really good – sweet, creamy, soft, and gentle. We loved the smell of coconut, while it wasn't too strong to drink.
Vietnam and Cambodia: Snake Wine
I've not tried it, but Cez did a few times. In touristy areas of Cambodia the content of the bottle looks like fighting ground between snakes and scorpions. However, more traditional versions are more common and usually consumed by the locals in belief that it makes men more potent (sexually). One small glass of it tastes ok, but if you try and drink too much you may start to feel that the content of the bottle contains more than just liquid.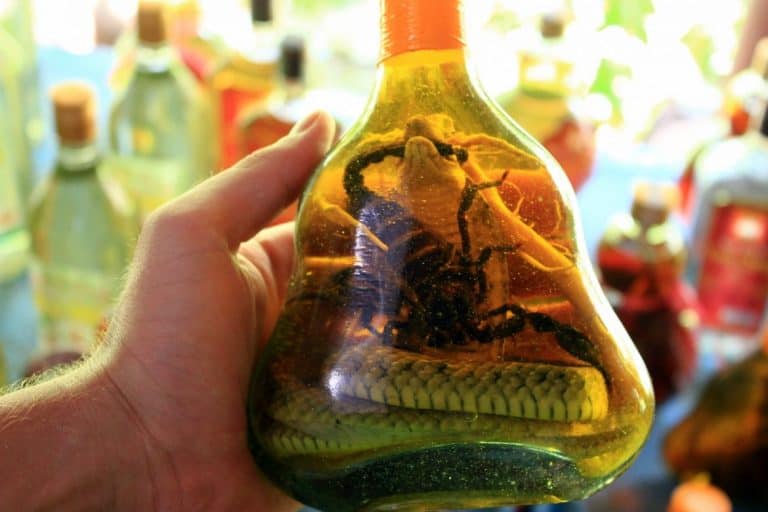 What's your favorite drink from the road?