Keen anglers and fishing enthusiasts are often excited to visit new places and see what they can catch. Whether you're into deep-sea fishing, river fishing or love spending the day at a fish farm, there are many places around the world where you can practice your skills. Secure your fishing gear with some lashing straps and check out some of these top destinations for fishing.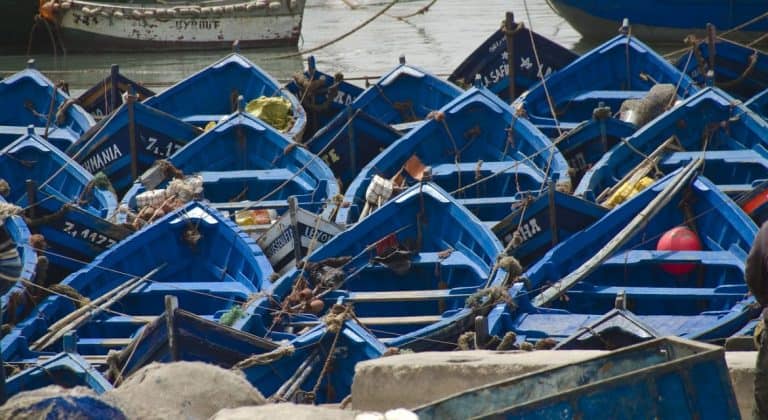 1. Coastlines of Costa Rica
People who like sports fishing will have a ball in Costa Rica. The waters along the Caribbean coast are ideal for tarpon and snook, while the Pacific coast yields snapper, marlin, tuna, dorado, roosterfish and others. Numerous operators offer fishing boat trips.
Some provide equipment though you can take your own if you wish. Fishing is great all year round.
2. Jerome Lake, Alaska, USA
Located in the US state that's known as the salmon capital of the world, you may be surprised to learn that there's also awesome trout fishing in Alaska. Head to Jerome Lake and you're sure to catch many fish. The picturesque location adds to the enjoyment. The end of fall is the best time to fish at Jerome Lake.
3. Aitutaki, Cook Islands
The waters around the small Aitutaki harbour huge surprises. One of the top destinations for fishing in the South Pacific, it's known for its excellent saltwater sports fishing. Just a short boat ride from the coast offers terrific opportunities to catch tuna, marlin, dolphinfish and bonefish, and you can also admire the colorful tropical fish as you wait for a bite.
4. Galapagos, Ecuador
Known for its rich biodiversity, the fertile waters around the Galapagos Islands are teeming with fish. Indeed, it is often said to be one of the best destinations for fishing in the whole world.
The fishing season is long, and there are high chances of catching striped marlin all throughout the year. Blue marlin, black marlin, wahoo and tuna are among the other fish you may catch.
5. Halong Bay, Vietnam
The karst scenery of Vietnam's Halong Bay is enchanting. It is also a top place for octopus fishing. Spend a few days on a traditional junk and have fun catching eight-legged sea creatures.
6. Caples Lake, California, USA
If you'd love to try some exciting ice fishing, Caples Lake could be ideal. It's certainly something different to do while traveling around the Golden State. Drill through the ice and wait in your warm ice fishing suit for trout to take the bait.
7. Watamu, Kenya
The warm waters of the Indian Ocean are home to an abundance of fish species. Watamu in Kenya is famous for its diversity of types of billfish. Black, blue and striped marlin, sailfish and swordfish are a few examples of what you can expect to catch.
8. Lough Curraine, Ireland
If you're into salmon fishing, pay a visit to Ireland's Lough Curraine. You'll likely also catch some sea trout too. It is located on the west coast of the country in County Kerry.
9. Sicily, Italy
Give your rods and nets a break and try your hand at spear fishing in Sicily. There are many quaint fishing villages along the island's coast, providing the perfect base for a fishing holiday. Deep-sea fishing expeditions can also easily be arranged; tuna and swordfish are commonly found in the waters.
10. Lizard Island, Australia
Lizard Island is one of Australia's best places for catching a huge black marlin. You'll have the most success if you plan your trip for in September or October. Other fish you can expect to catch around the Great Barrier Reef include mackerel, trevally and queenfish.
Where would you go for your fishing adventure?