Who doesn't love Indonesia? Well, aside from the beautiful beaches and sunset in Bali and the warm greetings from the locals, there is something else Indonesian should be proud of : the LOCAL CUISINE.
Been living all my life in Indonesia, I found that herbs and spices are very essential in Indonesian cooking. You might find a very complicated ingredients in Indonesian dish recipe. Yup! The number of spices per dish is so much I can't even cook my own Indonesian dish. And here, each island does have their own authentic local taste. Balinese cuisine has a rich flavor of herbs and a spicier taste than the one in Java island. While the foods in Sumatra tend to be hot and spicy and rich of coconut milk. And guess what? They are all very affordable! Here are some of my favorite.
Nasi Campur Ayam from Bali
Steam rice, Balinese shredded chicken, some vegetables, sate lilit (minced fish satay), peanuts, chicken skin, and a slice of boiled egg. Yes, it might not look so tempting for some people. And without the veggies, it'll be too dry. I didn't even think I'll finish mine at the first time. But then, I found myself enjoying every bite of it! It tasted exactly like any other Balinese cooking – sweet, kinda spicy but not so much, and so rich in flavor of traditional herbs. And the taste of each ingredients somehow blend with each other really well. There are no part of the dish tasted stronger and more dominant than the other – that's what I call by The Taste of Bali. And the more important thing is… they use fresh ingredients! So it tasted just like what local dish should be. Fresh and authentic. A part of Balinese cuisine you should never forget is the delicious sambal matah. I love it! It's some kind of Balinese style raw sambal with Lombok chilli, onions, oils, and many other things. Yum. It usually costs you $2 for a portion of Nasi Campur.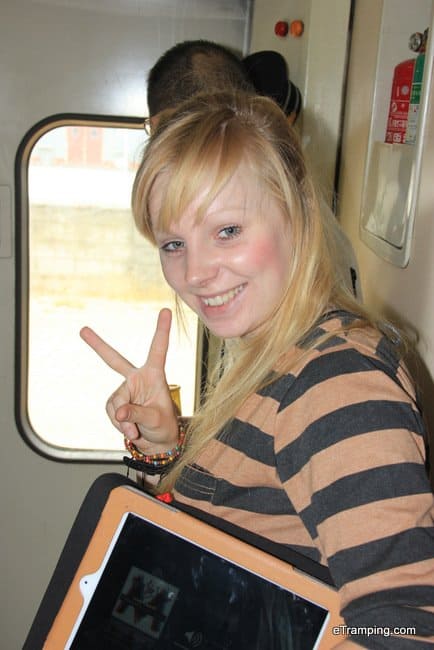 BPK (Babi Panggang Karo / Karo-Styled ) from North Sumatra
BPK (Babi Panggang Karo) is Karo-styled Roast Pig which is usually served with some kind of mashed cassava leaves on the bottom of it and saksang sauce. Saksang sauce is a chilli sauce with a mixture of congealed blood. Yes, blood. But don't freak out since it doesn't taste like blood at all. In fact, saksang sauce and the roast pig does match each other very well. It usually costs you $3 for a portion of BPK.
Ketan Bakar from Bandung
A slice of grilled sticky rice (ketan bakar) in a cold afternoon? Yes please! Ketan Bakar, as its name implies, is a square-shaped sticky rice grilled using charcoal until golden brown. It is quite popular among tourists and locals in Lembang, Bandung. Ketan Bakar is usually served with peanut sauce, serundeng (sauteed grated coconut), or oncom sauce. Guess what? It will only costs you around $0.2!
Sop Buntut from Anywhere!
This one is one of my favorite! Sop Buntut (Oxtail Soup) is quite popular here, and it is somehow a little bit pricey than any other kind of meal (but still affordable, around $3). A normal oxtail soup is made of slices of highly seasoned fried or barbecued oxtail which is usually served in a separate bowl with the soup. The soup itself is so rich and clear. I find it best for a rainy day. It usually costs you $3 for a portion of Sop Buntut.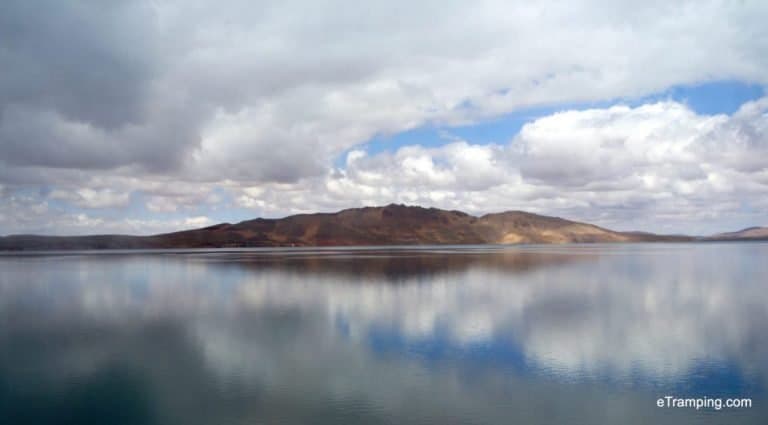 Cripsy Duck from Bali
Ubud has rapidly become one of the best places in Bali for eating out. And going to Ubud Bali won't be complete without having Crispy Duck for lunch. A set of crispy duck usually comes together with steam rice and a various type of sambal.
Yup, sambal important in Indonesian cuisine. For me, eating crispy duck or fried chicken won't be special without sambal! And eating crispy duck is a must when you visit Bali. It's sooo crispy and tender at the same time. ;) The price itself varies depending on where you have your crispy duck from. You can have a $3 – $4 crispy duck, but in a famous fancy restaurant, you've got to pay $8 – $10.
Satay
You can't leave Indonesia without having satay. You just… can't. Here, satay is EVERYWHERE! You could find it at a street vendor, at people's wedding at the ballroom, at New Year's BBQ Party. Well, it's everywhere that I think it's one of our national dishes. The word satay itself refers to skewered grilled meat. Satay is normally served with sauce here. It's very common to serve it with peanut sauce, but sometimes they serve it with yellow spicy Padang sauce. The meat itself could be chicken, beef, lamb, pork, or even rabbit. If you come to Indonesia, there's no way you miss this one. Do not ever as it tasted sooo good! It usually costs you $1 – $2 for a portion of satay. Coming to Indonesia? Make sure you don't miss those foods!
About The Writer
Sharon Loh is an undergraduate student in Bandung, Indonesia. She has been slowly traveling and exploring more kind of foods since October 2012. And her obsession with travel and food grows even stronger ever since. Her blog, Sharon Travelogue, tells them all. Find her on Instagram, Twitter, and Facebook!
What's your favorite Indonesian dish?