"Adventure is not just about the thrill; it's about the soulful connection with nature and rediscovering oneself amidst the wilderness. It's the art of exploring the uncharted, with just a backpack and boundless spirit."
— CEZ KROL
Adventure Travel Expert, Co-founder of Etramping.com 
Expertise: Outdoor Adventure, Camping, Backpacking, Budget Travel, Adventure Travel 
Education: Degree in Accountancy, 1st class honours, University of Wolverhampton
Highlights:
Co-founder of the dynamic travel platform, Etramping.com.
A recognized authority on outdoor adventures, including camping and backpacking.
A proponent of budget travel, ensuring explorations are both thrilling and affordable.
Has ventured through off-the-beaten paths and challenging terrains, making adventure travel accessible to all.
Experience
Cez Krol isn't your ordinary traveler. As the co-founder of Etramping.com, he's carved a niche in the vast world of travel, advocating for the thrills and soulfulness of outdoor adventures. With a backpack as his constant companion, Cez has traversed forests, scaled mountains, and camped under a myriad of starlit skies.
His expertise in budget travel has revolutionized the way many perceive adventure travel. For Cez, you don't need deep pockets to experience the depth of the world. This philosophy, combined with his practical tips on backpacking and camping, has made adventure travel attainable and enjoyable for countless enthusiasts.
Etramping.com, under Cez's guidance, has become a haven for those looking to travel the world but fearing the costs. Whether it's doing road trips through Europe or backpacking through Southeast Asia on a shoestring budget, Cez's insights and experiences light the way.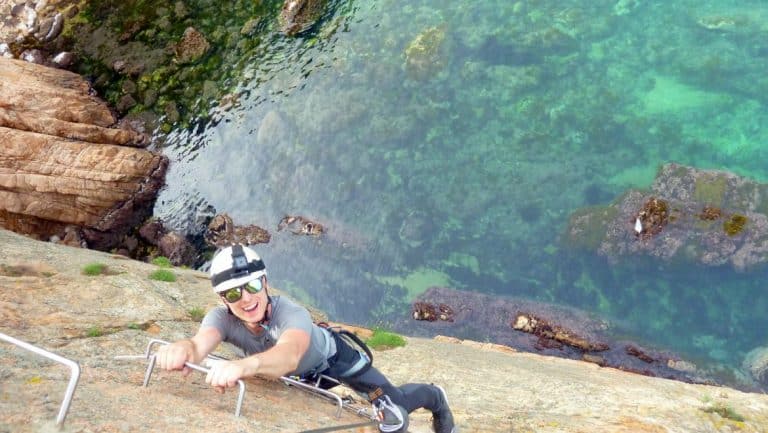 Education
Cez holds a degree in Accountancy from the esteemed University of Wolverhampton.
While his academic credentials in Accountancy might seem worlds apart from his adventurous pursuits, they have given him a unique edge in budget travel, enabling him to devise travel strategies that are both cost-effective and rich in experience.
General Facts About Cez Krol
When did you started travelling: 2011
Expertise/ Specialise in: Hiking and Camping, Backpacking, Budget Travel
Reviewed: Camping Gear, Backpacking Gear, Travelling Gear, Outdoor Gear, Hunting Gear, Fishing Gear
Connect with Cez
About Etramping.com
Etramping.com is the compass for those who tread the path less traveled. Pioneered by individuals who live and breathe adventure, it has grown into a community where each journey is celebrated, and every adventure is a story waiting to be told. With its roots in authentic experiences and a heart in the wilderness, Etramping is a guide, mentor, and friend for every modern-day adventurer.