The investigation and alarming findings on tigers abuse in the Tiger Temple (Thailand) conducted by Care for the Wild International.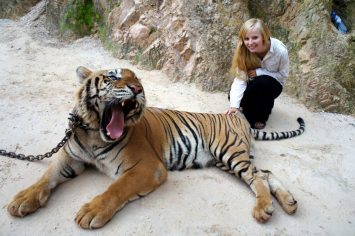 Thailand
Is it worth to spend $55 on a photo with a Tiger? Check our trip recommendation to Wat Pa Luangta Bua, known as the Tiger Temple.
Photography
What does the "Land of smiles" really feel and look like? Find out here and see for yourself. Some of these photographs will make it obvious!
Didn't find what you were looking for?