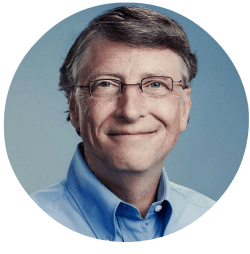 "Content is King."
Bill Gates

increased traffic
appear higher in searches
stronger brand awareness
more sales
High-quality CONTENT
written by EXPERTS
promoted by INFLUENCERS.
Content writing
Do you want to attract more audience? You need high-quality content!
We offer the highest quality of travel writing.
Get engaging articles written by travel experts. We'll sign them with our names and promote across our social media channels.
As experienced and very organized travelers, we always stick to the deadlines without compromising on the quality.

Brand Ambassadorship
Do you want experienced and influential travelers talking about your brand?
We personally experience your product or service and then we write an honest review.
We are open to press trips, hotel stays, travel app trials, equipment testing, and other reviews.

Multi-blogger promotion
Do you want to have your brand featured on high-authority travel blogs?
Let us be your foot in the door – the link between your brand and the best influencers.
You focus on doing what you do best, and we do the same. We will take care of your multi-blogger promotion campaign from start to finish.
We do the work and your brand enjoys the spotlight.
Are you ready to take your brand to the next level? Talk to us!
We are Agness and Cez – influencers and long-term travellers – and we're a reliable and respected voice when it comes to all things travel. So take that, mix in creativity, transparency, and a big scoop of humour, and you've got a couple of travel bloggers open to helping others with content writing and promotions.
Since 2011, we have devoted much of our time establishing our labour of love, eTramping.com (along with Run Agness Run and aTukTuk – each of these blogs devoted to one of our passions). Now, we want to put our passion, experience, and connections to a good use and help reputable brands reach new heights. Sounds like you? Contact us!
eTramping's SEO metrics and traffic:
Page Authority: 60
Domain Authority: 52
Average Page Views: 51,000+ monthly
Average Unique Visitors: 33,000+ monthly
4th best budget travel blog according to USA Today (2016)
5th most popular travel blog according to theexpeditioner.com (2014)
32nd top travel blog according to Nomadic Samuel (2014)
40th top travel blog according to feedspot.com (2017)
And many more!
Do you want to become our partner? Talk to us!
Over years of our blogging career, we have written thousands of articles for hundreds of websites.
Here are just a select few examples of our writing styles.
Not convinced yet? Talk to us!