Tim writes about his travels at
UrbanDuniya
, and is the author of
Pakistan Traveller
, the world's most comprehensive travel guidebook to Pakistan. This year, on his
YouTube channel
, he has been presenting a series of vlogs called Spectacle, taking his viewers into the heart of some of the most incredible religious experiences on his travels.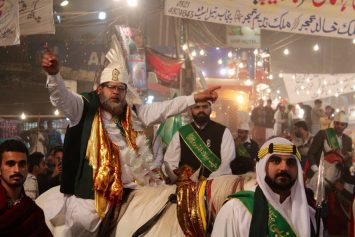 Pakistan
Pakistan is full of public displays of spirituality and expressions of faith, each more spectacular than the last.
Didn't find what you were looking for?