France, Germany, Spain… these are the countries that we most commonly hear about when we mention European travel. But what about the smaller countries that don't get as much notice? We're going to detail some of these small countries and why you should consider and discover them on your next trip!
Gibraltar
Sitting right at the southern tip of Spain, Gibraltar is an incredible little piece of country that is very obviously not Spanish. It is absolutely amazing how just crossing the border makes you feel as if you've traveled hundreds of miles northward to England!
A funny place that only covers 6.7 square kilometers, Gibraltar is like a quaint English seaside town, but with much better weather! It boasts wonderful views across the Mediterranean, a beautiful port, and many historical sites.
Things to Do in Gibraltar
The Rock is one thing you will most definitely see no matter where you go in Gibraltar, as this immense limestone ridge towers over every street and every corner.
To see some of the most well-known sites, enter the Upper Rock Nature Reserve for 10 pounds. Here you can see the Barbary apes around the cable car station or at Apes' Den. Also, take a walk downwards from the cable car station to see Princess Caroline's Battery, the WWII tunnels, and the ancient Moorish Castle.
Luxembourg
Landlocked between France, Germany, and other European countries, this lovely little spot is covered about 2500 square kilometers (about the size of the state of Rhode Island) and is rich in culture and fantastic wine country. Castles that hail from medieval times dot the landscapes, and lush, green forests separate the villages.
Things to Do

in Luxembourg
Wine tourism is huge here and follows the banks of the Moselle River. In Luxembourg City, you'll be able to see many historical sites, such as the enchanting Musée d'Histoire de la Ville de Luxembourg, the graveyard of over 5000 US soldiers who died in World War II, including General Patton, or the beautiful and ornate Royal Palace.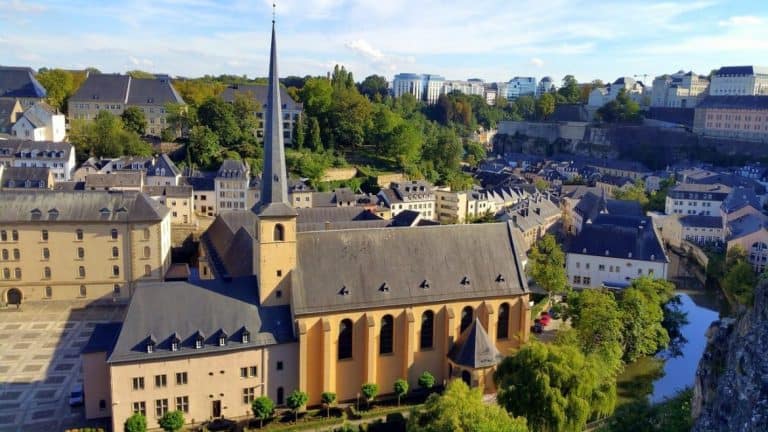 Castle tours are a charming way to experience this country, seeing its ancient history and how they've survived through the destruction of World War II. Travel through the luxurious forests of the Luxembourg Ardennes, and see these beautiful sites in person.
If you're looking to enjoy many of the different sites in Luxembourg, look into getting a tourist pass and thus have access to over 70 museums and tourist attractions, plus free public transportation in the entire grand duchy.
Andorra
Stuck in between France and Spain, this gorgeous country is a place to truly relax and take in nature. In the winter, Andorra is known for its amazing ski resorts and beautiful snow-capped mountains. It truly is a snow lover's paradise in Andorra! However, winter is not the only time to visit. Take advantage of the other seasons and see Andorra on foot, by bicycle, and more!
Things to Do

in Andorra
Andorra la Vella, the capital of Andorra, is a charming town with cobble-stone streets and architecture that makes you feel as if you've gone back in time. There is also some lovely shopping to be done in Andorra le Vella (and it's tax-free!). If you're looking to shop, head to Mirtzell Street and Carlemany Street.
Getting in touch with nature is one of the best ways to truly enjoy Andorra. Hiking in the Pyrenees is a lovely experience, and there are trails available for all levels. These trails are also equipped with over 20 mountain refuges. You can stay for free overnight and then continue hiking the next day! We suggest staying in the hamlet of El Serrat to enjoy some really incredible mountain views. It's located just 18 km from Escaldes-Engordany.
Nature can also be enjoyed in Escaldes-Engordany, a town near the capital that boasts some beautiful hot springs. Andorra is also known for having Europe's largest spa, Caldea, where you can find truly peace and relaxation.
These three countries may look small on a map, but they can offer any visitor unique experiences, beautiful views, and memories to last a lifetime.
Which of these tiny countries would you like to visit first?