My interest in Portuguese cuisine began in Macau where I tried Pastéis De Nata – famous crispy, flaky pastry with evenly layered butter and rolled very thin and folded neatly dough. I loved its glossy skin and its wobble texture.
After trying this sweet treat in Macau, I decided to try some Serradura which is simply a Portuguese sawdust pudding. The biscuits are crushed super fine so it looks like sawdust. It is in a cake slice form, very creamy and cold, like a hard ice-cream. Perfect sweetness!
This summer I finally made it to Portugal. Although I mostly explored Lisbon and Fatima, after a few days and decent treats I can say that I'm a big fan of Portuguese cuisine – more precisely Portuguese desserts!
A Taste Of Portuguese Desserts
Right after I arrived in Lisbon, I've noticed that Portuguese had a major sweet tooth. There were plenty of bakeries and pastry shops around selling heavy on cream, egg yolks and sugar goodies. The whole city is filled with charming chocolaterias and yummy-looking galaterias.
Here is a list of best Portuguese desserts you can't afford to miss when in Lisbon (or must eat in Porto, or any other Portuguese city, village and town):
Pro tip: you can sign up for the Lisbon Food Tour and get a taste of some of the Portuguese cuisine, just like I did!
1. Pastel De Nata
World's famous egg custard tart in filo dough that is best served warm, fresh out of the oven and sprinkled with cinnamon and powdered sugar.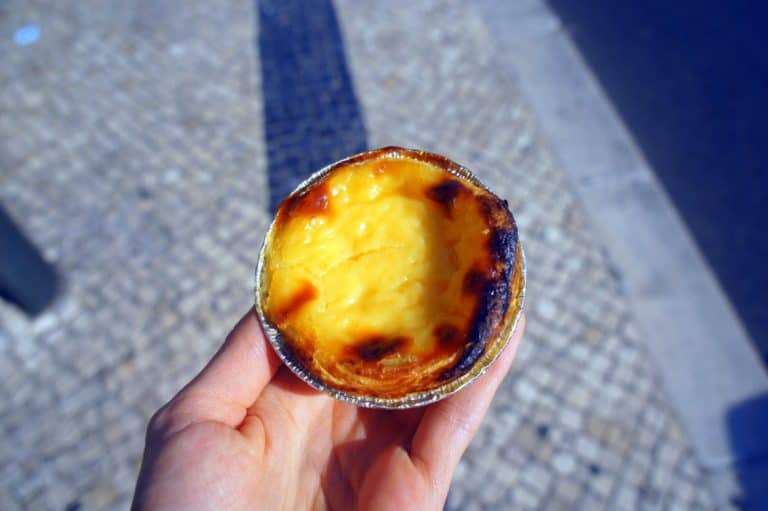 2. Toucinho do Céu
That's a classic Portuguese cake based on almonds and egg yolks.
3. Bola de Berlim
It's a doughnut-like dessert with no central hole made from sweet yeast dough fried in fat or oil, with a marmalade or jam filling and usually icing, powdered sugar or conventional sugar on top.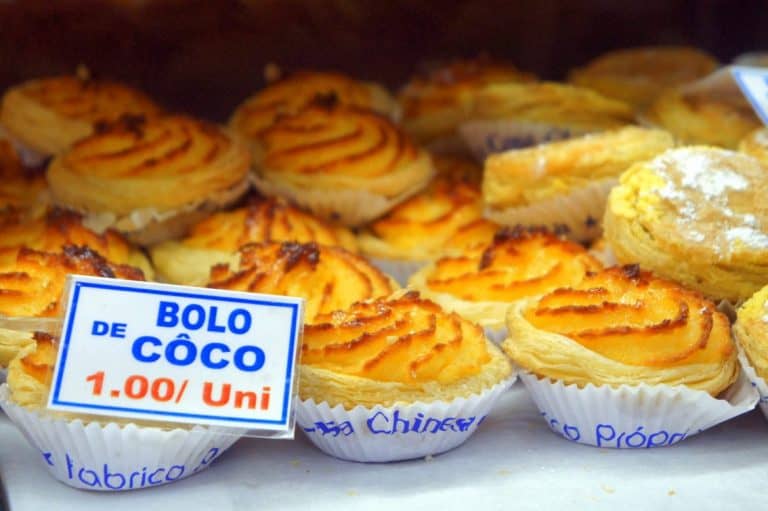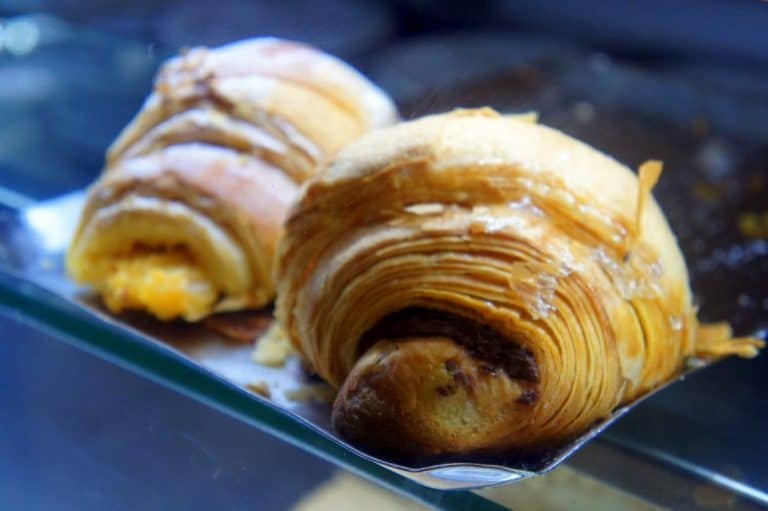 4. Aletria
It's a Portuguese sweet pasta dessert served mainly at Christmas.
5. Leite Creme
It's a sweet dessert made with cream, eggs, and roasted sugar. Very simple and delicious.
6. Fiovos de Ovos
It's a Portuguese sweet dish prepared with eggs (mostly of egg yolks that have been drawn into thin strands and boiled in syrup). It's extremely sweet and yummy!
For more thrill you can get an e-bike food tour to get the most out of your time and culinary journey in Lisbon.
7. Bolo de Bolacha
It's a Portuguese biscuit cake with condensed milk.
8. Arroz Doce
It's a traditional Portuguese rice pudding with a dash of cinnamon and raisins on top.
9. Pão de Deus (God's bread)
It's a brioche-kind of soft roll with a coconut topping just lightly sweetened and toasted in the oven.
10. Coscorões
They are sweet and crunchy fried dough pieces with a nice orange flavor to them mainly served for Christmas.
11. Pastel de Tentúgal
It's a wrapped sweet pastry with a rich yellow egg cream inside.
12 Folar
It's a traditional Portuguese bread (sweet or salty) served at the Christian holidays of Passover and Easter.
#13 Cavacas.
Cavacas are Portuguese cupcake style pastry made with eggs, flour, confectioners sugar and milk.
#14 Eclair.
Portuguese eclairs are oblong pastries made with choux dough filled with a cream and topped with icing.
#15 Malassada.
That's a typical a Portuguese confection made of egg-sized balls of yeast dough that are deep-fried in oil and coated with granulated sugar.
What would be your choice when having a traditional Portuguese dessert?