There is a place on our list where we often go to when feeling depressed, tired of busy city life and/or bored with daily routine. This place makes us feel alive.
My place is Yangshuo river located nearby Guilin and it is located in China's most picturesque region – Guangxi Province. It's my little fairytale place and hidden gem where I can just relax on the boat, where I can mediate, be on my won, think of life and clear my mind.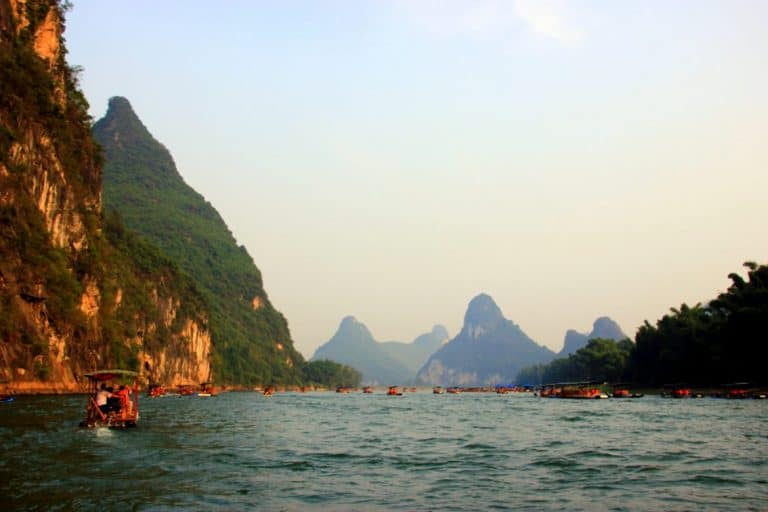 Although Guilin is one of the most famous travel destinations in this part of China, it is not overcrowded with tourists like Beijing or Shanghai. It's actually one of the most peaceful places in the Land of Dragons.
There is nothing better than taking a boat and going for a nice ride across the river admiring the beautiful floating mountains and bird flying high.
Yangshuo river is undoubtedly one of China's greatest areas of natural beauty with stunning karst mountain peaks along the banks of the Li River – the views are just magnificent.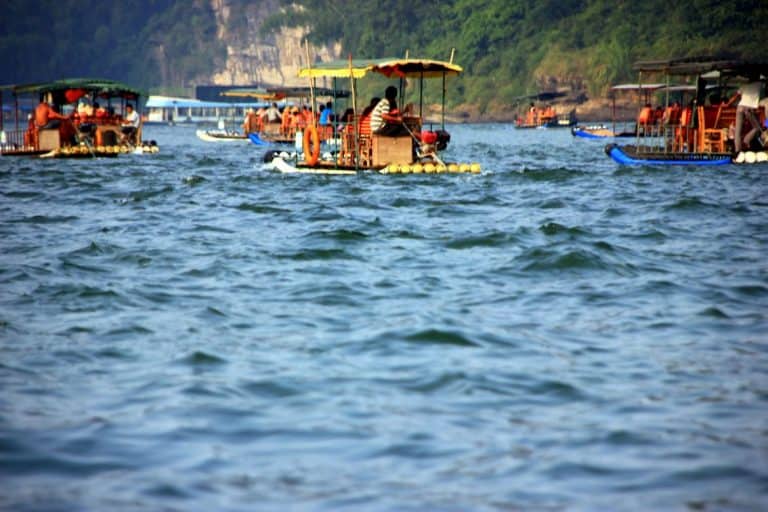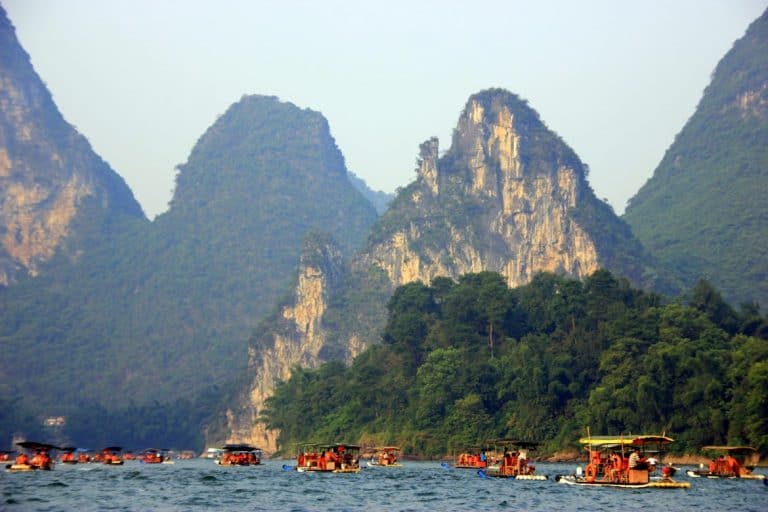 Yangshuo River, makes it the most desirable place to visit (right after the Great Wall of China in Beijing) by foreign travelers. It surprises its visitors with stunning scenery of mountains, caves, lakes and river as well as rice terraces.
There is a very popular Chinese saying "Guilin's mountain and water scenery is the best under heaven" and this is so true!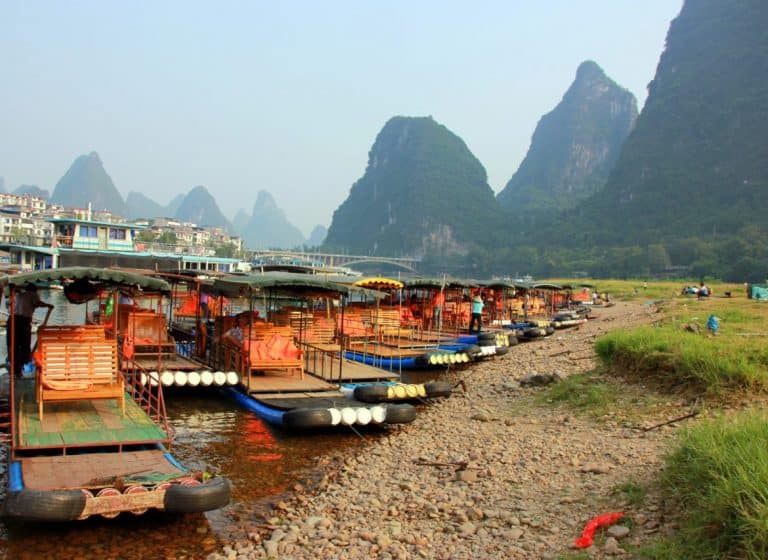 If you get hungry, you can indulge in some local delicacies – snake meat or snails in beer. Snails taste surprisingly well with the texture close to minced beef. Probably, the biggest issue people have with them, is that they are served in shells. It also makes it very hard to eat – especially to those who try it for the first time.
It sounds scary for most to eat a snake, but it's actually very delicious! It tastes like a very good fish. I must admit that I will eat a snake every time it's offered to me, and I wish it gets a bigger popularity in the West, so that I can have it when I go back home.
If these photos do not convince you to travel to Guilin, how about checking out our post on how to explore Guilin for less than $25?
Would you add Yangshuo river to your travel bucket list?