Considered by many to be the jewel of the French Riviera, Nice attracts visitors from around the globe who are attracted to the stunning beaches and of course, the vibrant nightlife.
The place to be
When the sun goes down, Nice is the place to be, with a host of different night clubs and bars to choose from. You can connect with the city via its own Facebook page to get an idea of what makes the place so special and why it is so exciting to spend a few evenings at.
Culture and Nightlife
Nice can boast some of the most active nightlife on offer along the Riviera and many revellers plan their evening while taking a drink at one of the many cafes and reading a copy of La Semaine des Spectacles, which is the French equivalent of a Time Out guide to what special events are being held and a lowdown on the live music on offer for the week.
Nightlife
The major cultural centre in the area is the Opera de Nice and is culture is your thing then there is a full programme of events including ballet and opera. You might want to start your evening off with an aperitif at the aptly named Le Before followed by a visit to the Palais de la Mediterranee which is the Nice equivalent of a Las Vegas, with a more than ostentatious feel about it.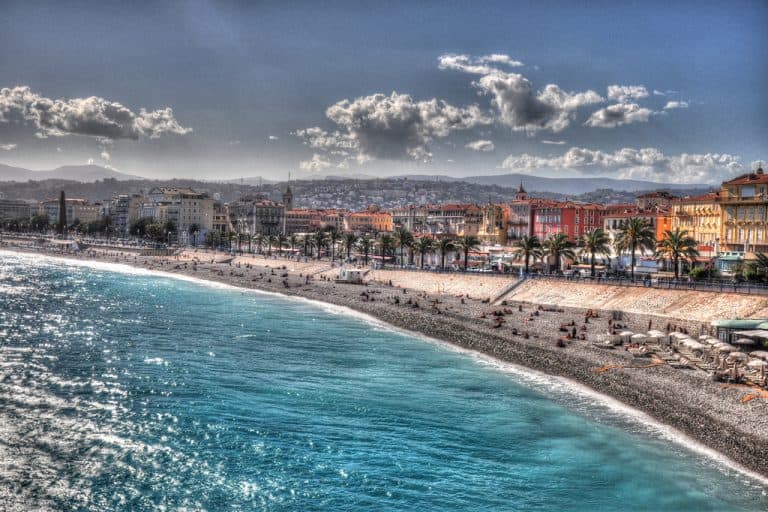 For the nocturnal revellers amongst us then the evening will probably blend into the morning at La Bodeguita del Havana or you may think that the High Club or White Lab are more your kind of thing to dance and party the night away.
Restaurants
Nice only comes a close second to Paris when it comes to cosmopolitan eating and you can find anything you want here from brasserie to the highest levels of haute cuisine and even molecular dining, washed down by a cheeky red or a bone dry Sancerre or Chablis perhaps.
Places to consider include Le Chantecler which is a Michelin two-star restaurant, where a meal is pure theater in stunning surroundings or you could head to Christian Plumail which offers one of the most reasonably priced menus around, where you can get a lunch prepared by a Michelin starred chef for a smidgen over €20, which has to be a bargain worth searching out.
The Old Town in Nice is a beautiful place to visit for food and there is a vibrant and noisy atmosphere to be had at L'Acciardo, which is rightly popular with locals and visitors, so book a table to ensure you do not miss out on the experience.
These are just a few of the cultural highlights you can experience in Nice, so head to the South of France and eat, drink and dance the day and night away, all against the stunning backdrop of the French Riviera.
Is Nice on your travel bucket list?